Put the trick back in Trick or Treat - candy free party favor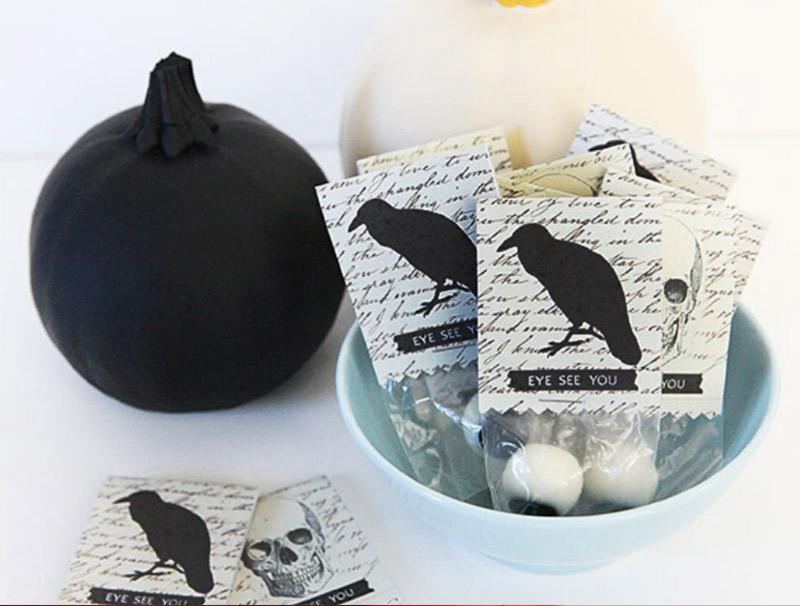 So many treats are being passed out on Halloween and I will be back with one of those a bit later, but aren't we missing some tricks? Where the tricks at?

Well here is one. And it is super fast to make, mainly because I made the topper for it a printable so you can get right to the fun part of passing these babies out. Do save these for the bigger kids as they are not edible

It is a trick after all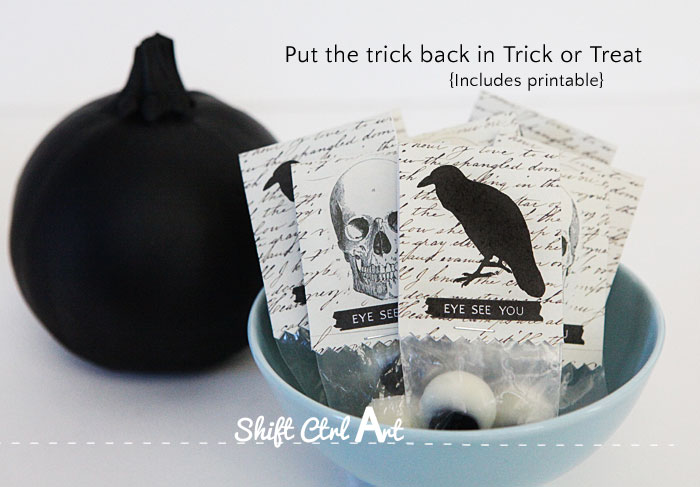 I bought a bag of slimy ghoulish eyeballs at the craft store. They are sticky and you can throw them onto a smooth surface and they will roll down while sticking onto the surface

Awesome right?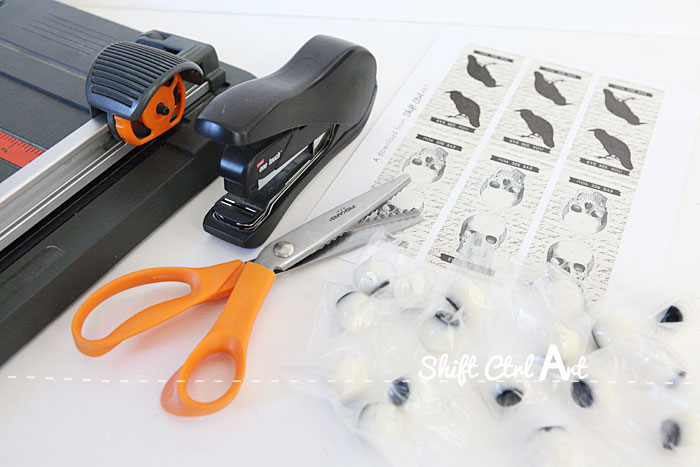 They were already in little 2x2 inch baggies.

To make these, I used a trimmer, a stapler, my zig-zag scissors and the topper printable that I printed onto white cardstock.

You can download this printable at the bottom of the post and as always all my printables are collected under my Printables tab (I know, shocking!) in the menu.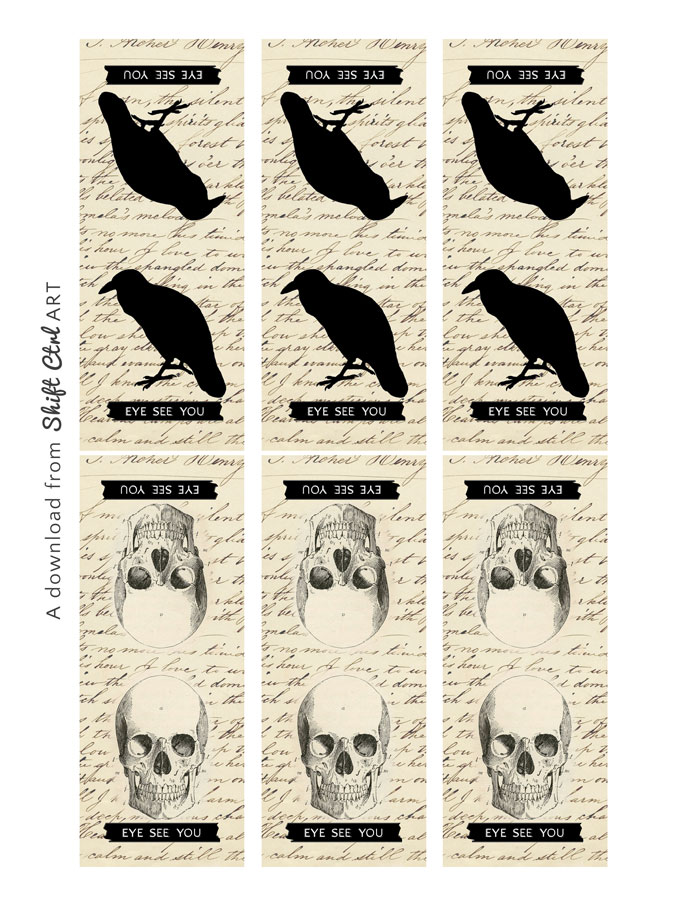 I found these fabulous graphics on Graphics Fairy and they are free for personal use: Epherma writing, Raven, Scull.

You could also use these on top of pretzel bags and be able to fill them with even more goodies. Although that size baggie is a little bit wider, but you could fold the sides in before stapling the topper.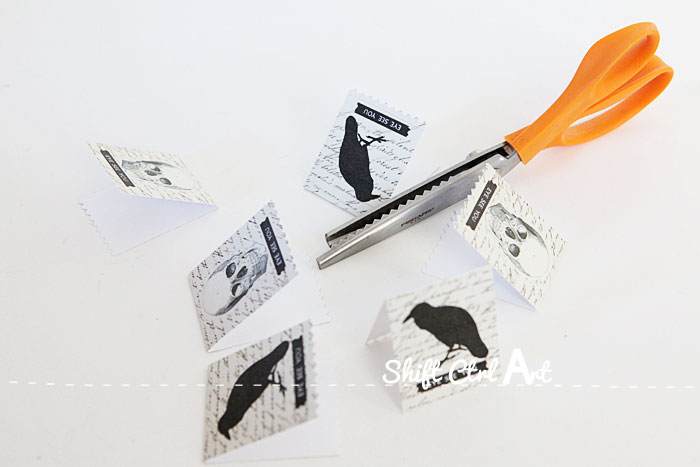 I cut out the toppers and folded them in half, then gave the two bottom edges a zig-zag trim.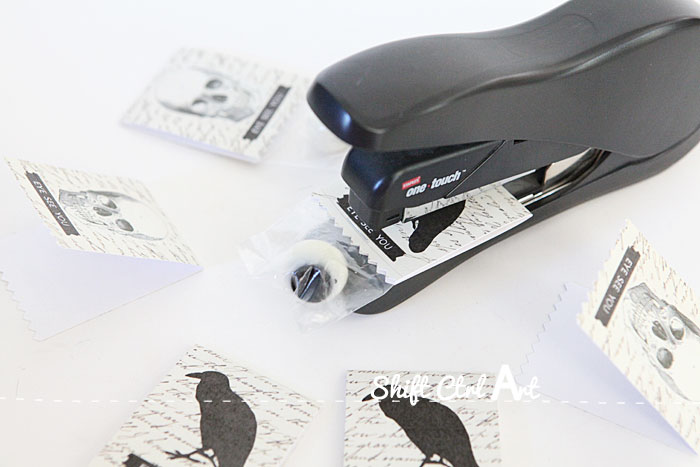 Then I stapled one topper onto each baggie with an eyeball.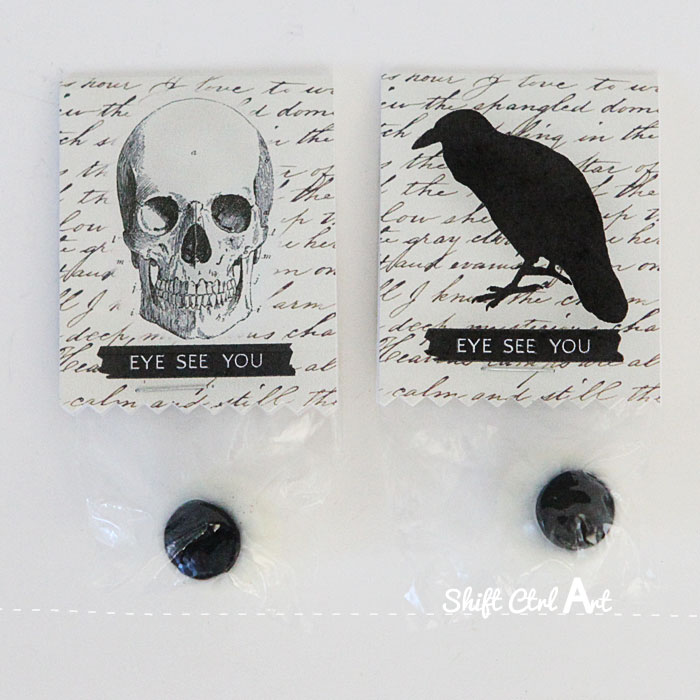 Eye see you!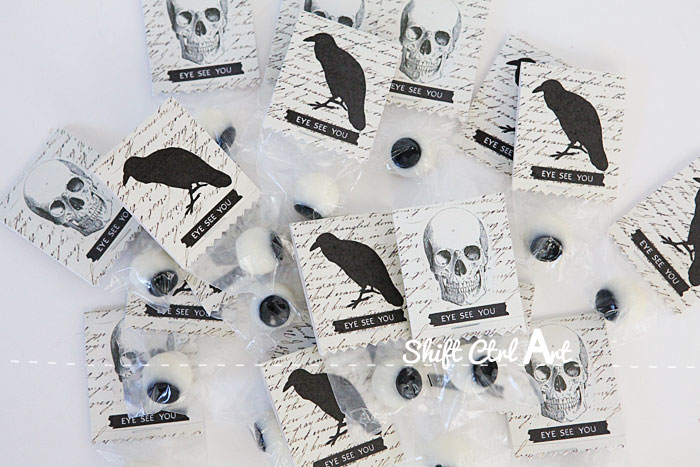 Here they all are!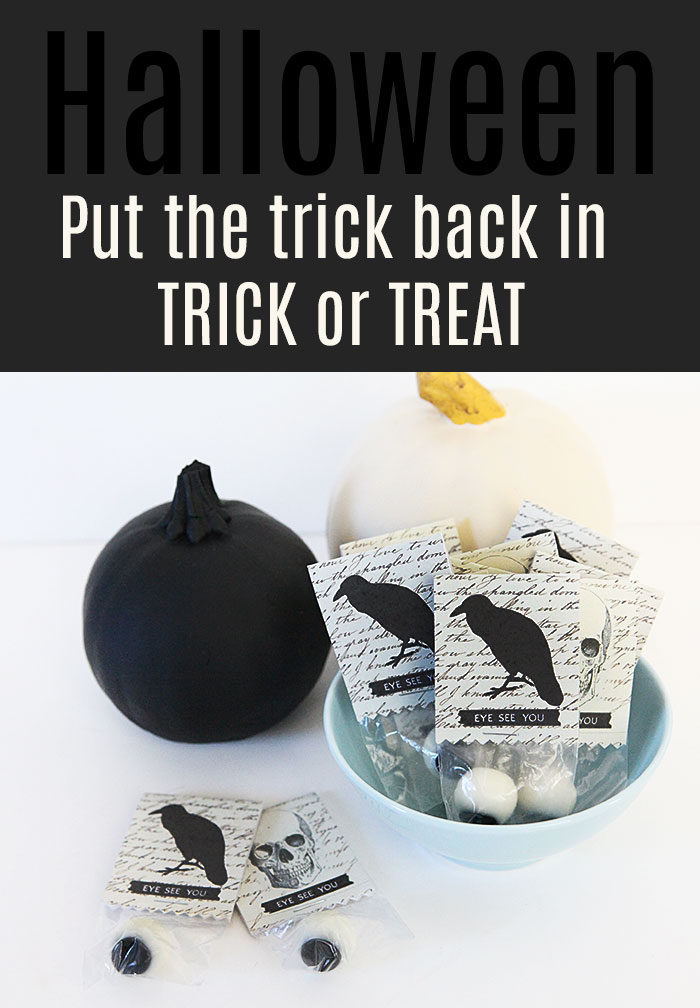 You can download the sheet of favor toppers here.

Share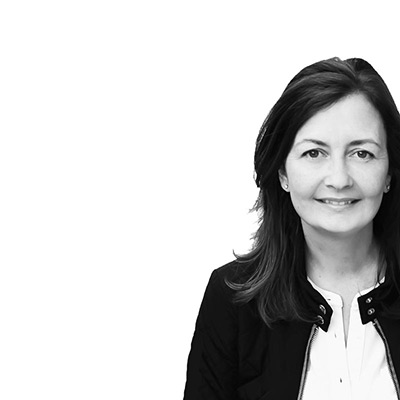 Search
We have been featured here
Full list
here