Fall door wreath - a wreath on a leaf.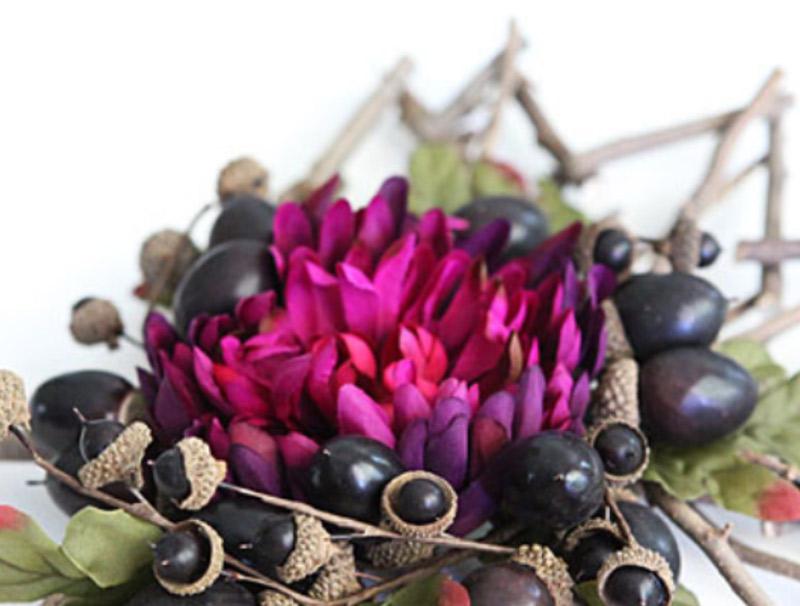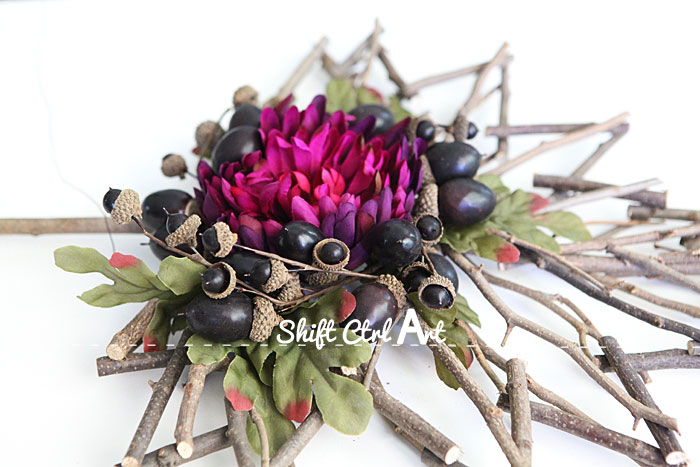 Instead of a leaf on a wreath, how about a wreath on a leaf?
Yes, let's do that.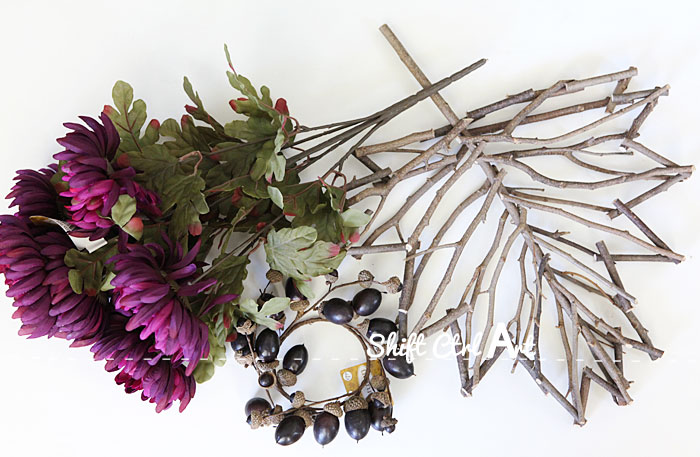 Browsing through the new fall stuff at JoAnn's recently, I found this leaf made out of branches and a small wreath of black acorns and a stem with eggplant colored forever Mums. That instantly became
a wreath
leaf door decor in my mind.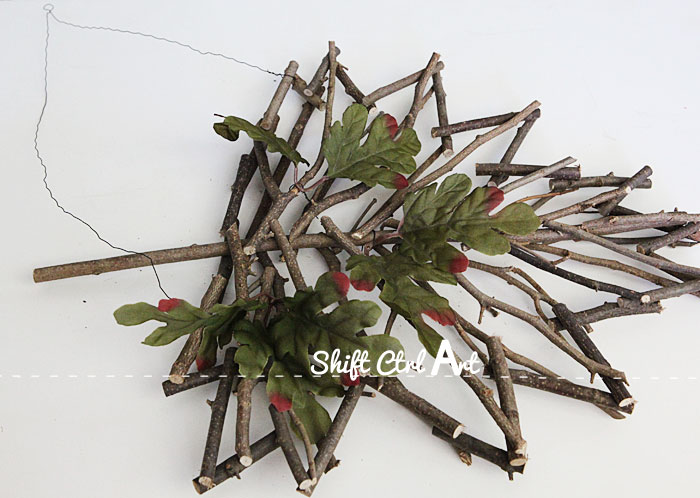 First, I attached some wire to the leaf for hanging, then put it on the door to adjust the height. Back inside, I added a bunch of the leaves from the mum branch.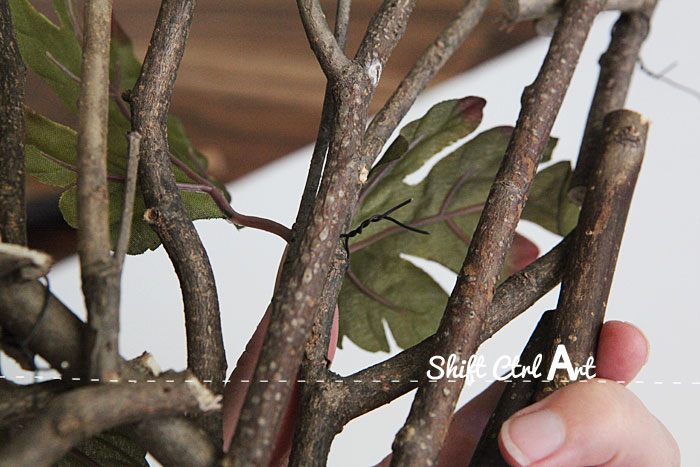 I secured them with wire that I twisted on the back. You could use hot glue, but I want to use this branch leaf over and over for many different things over the next years, so I didn't want to gunk it up with glue.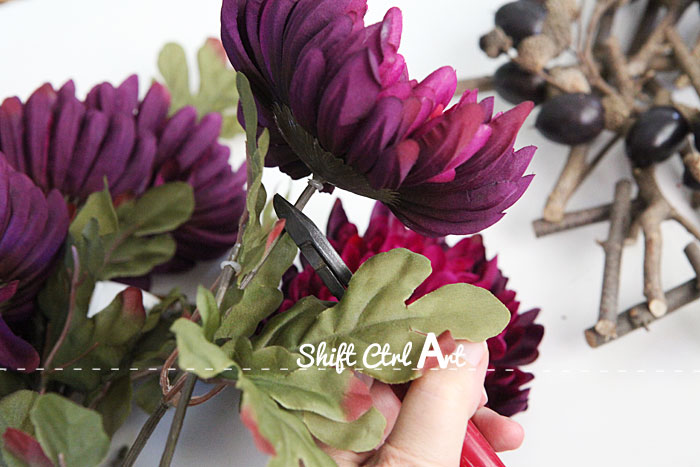 Next, I cut off a single flower head. Snip.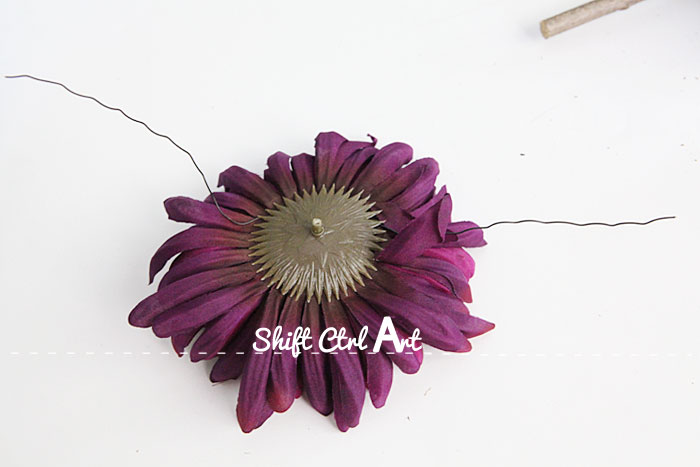 I added wire to the back by twisting it between the flower and the plastic circle on the back. Another way to do the same thing is to use felt and hot glue like I did on my
door wreath for Easter
.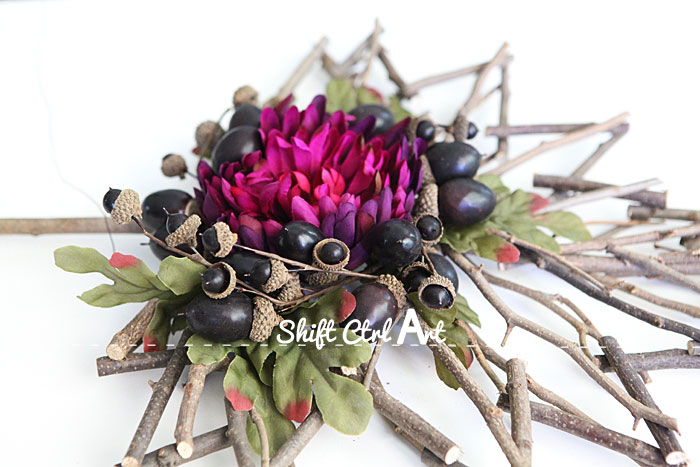 Next, I secured the acorn mini wreath with wire and plonked down the flower in the middle and attached it as well.
This would be pretty on a table too, right?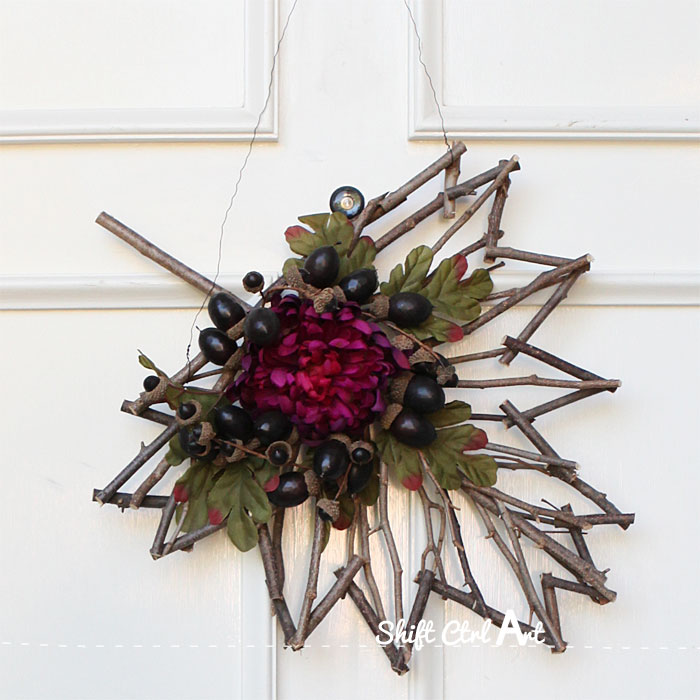 And here it is on my front door. I really like the rusticness of seeing the wire that it is hanging from. If that is not your cup of tea, then you can just make a little wire ring to the back of the leaf.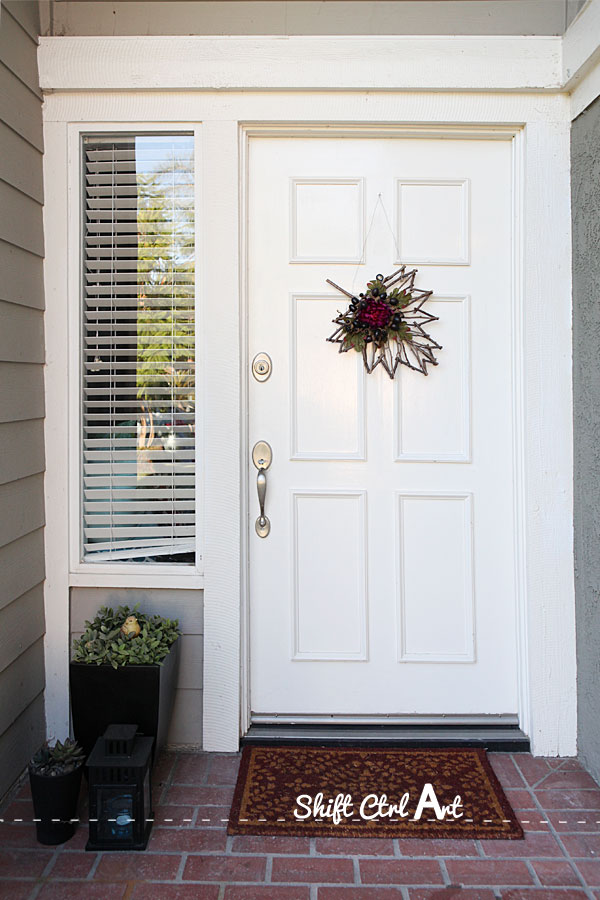 I am going to fall-i-fy this area even more over the next month as well as Halloween it up! The planter on the left is
a forever front door decoration I made at the beginning of the year.
The bird in the middle is from a garden hose stake at Lowe's. It's still sitting pretty. Chirp!
Update: I came back after a month abroad in Denmark during August/September and all the black acorns had cracked open revealing the white poly fill inside them. Womp, womp... Don't use those in direct sun-light I guess...
Sharing over at
The Lettered Cottage
Share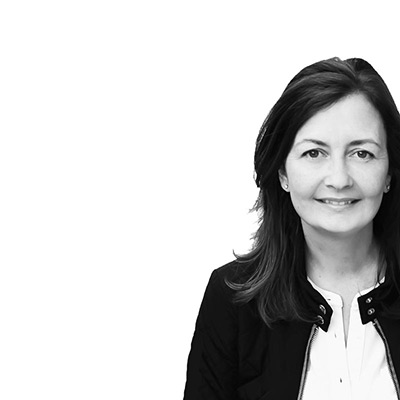 Search
We have been featured here
Full list
here