Egg and feather goes together - jewel toned Easter door wreath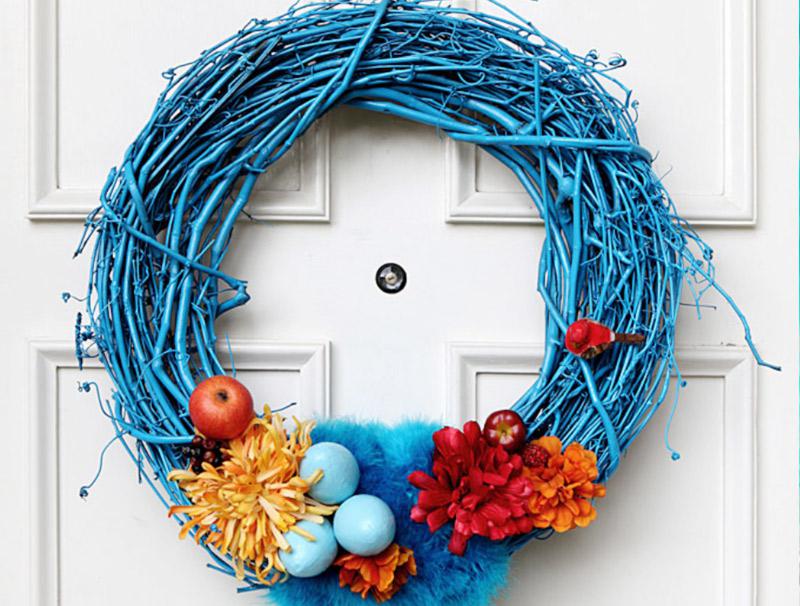 Are you a ready for some non yellow and green Easter decor? I am ready to switch it up. Just a little.
It was time to spruce up my front door wreath and say goodbye to the
Winter front door wreath
I made in December.
Here is my new jewel toned Easter door wreath.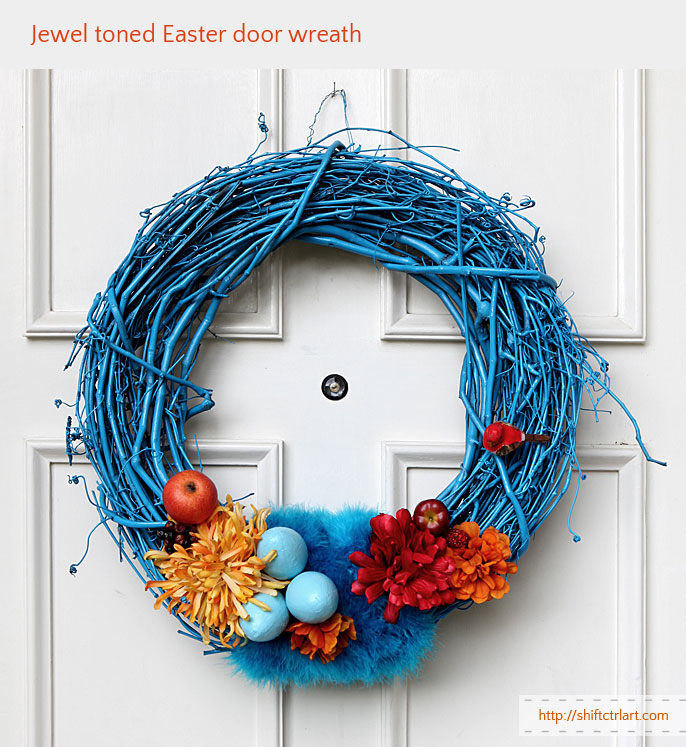 I re-used my wreath from the
Winter front door wreath
and I bought a package of cardboard craft eggs at Michael's.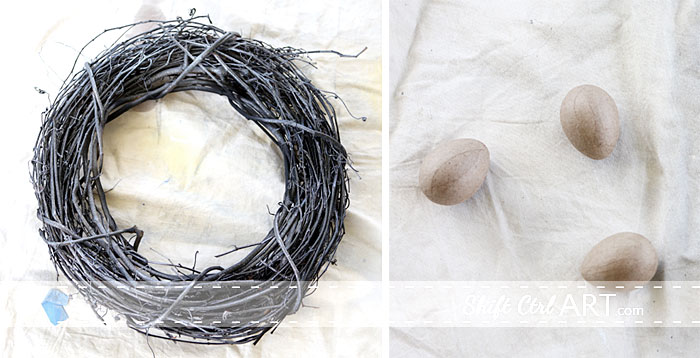 I used two different color spray paint. For the wreath I used Maui Blue in gloss and for the eggs, I used a lighter blue, Aqua satin. Both are by Rustoleum - no affiliation. I mainly just picked the two colors that I liked and didn't worry too much about what sheen they were.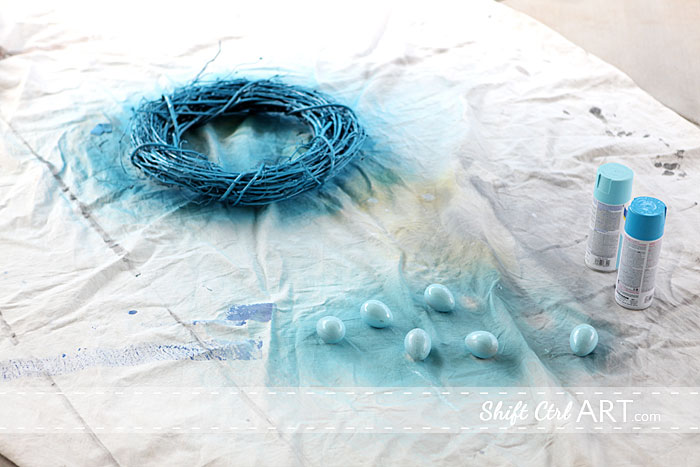 I attached wire to the bottom of the eggs with little felt circles.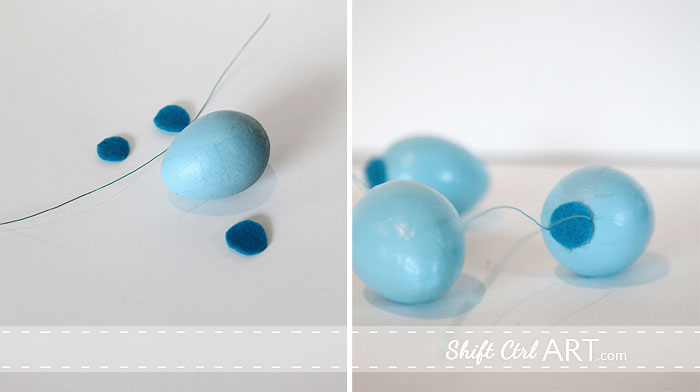 This is a bit too much glue - Website only.
Then I gave the eggs a final coat after sticking them into some Styrofoam.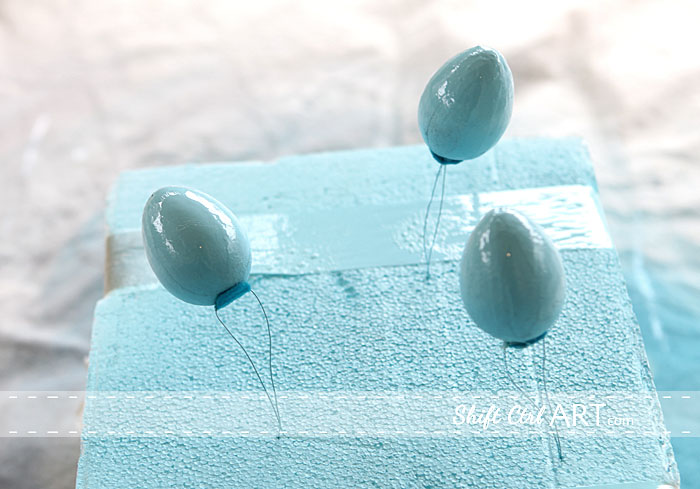 I used a down feather boa for the bottom of the wreath.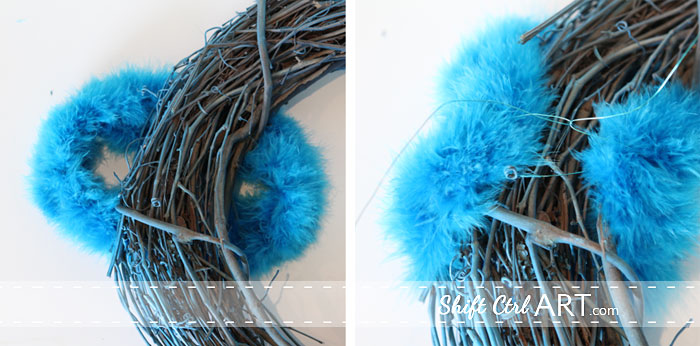 I rolled it up into a loose circle like you see here and used a long piece of wire to secure it to the back.
I tied the ends of the boa together with wire like so - (website only)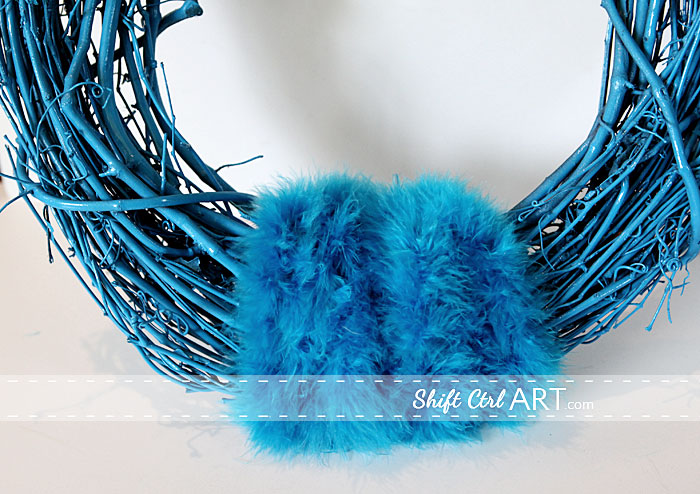 It kind of mimics a little feathered nest, don't you think?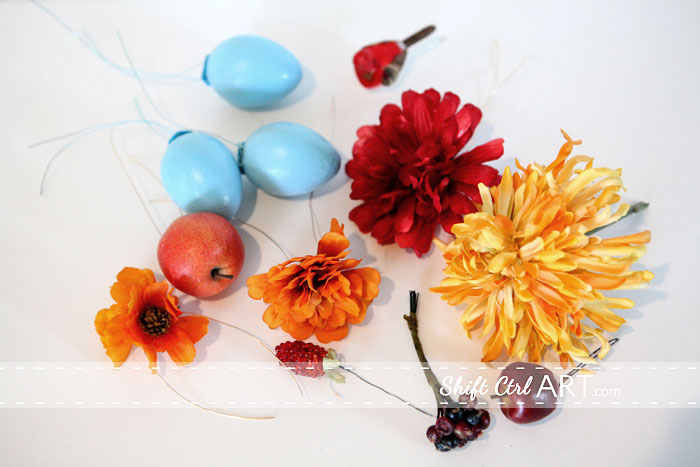 I gathered a few other items from my craft boxes.
The items that did not have wires or stems, I added wire to like this - (website only)
Then I arranged all the items and secured them with the wires I had attached and hung my wreath on the front door.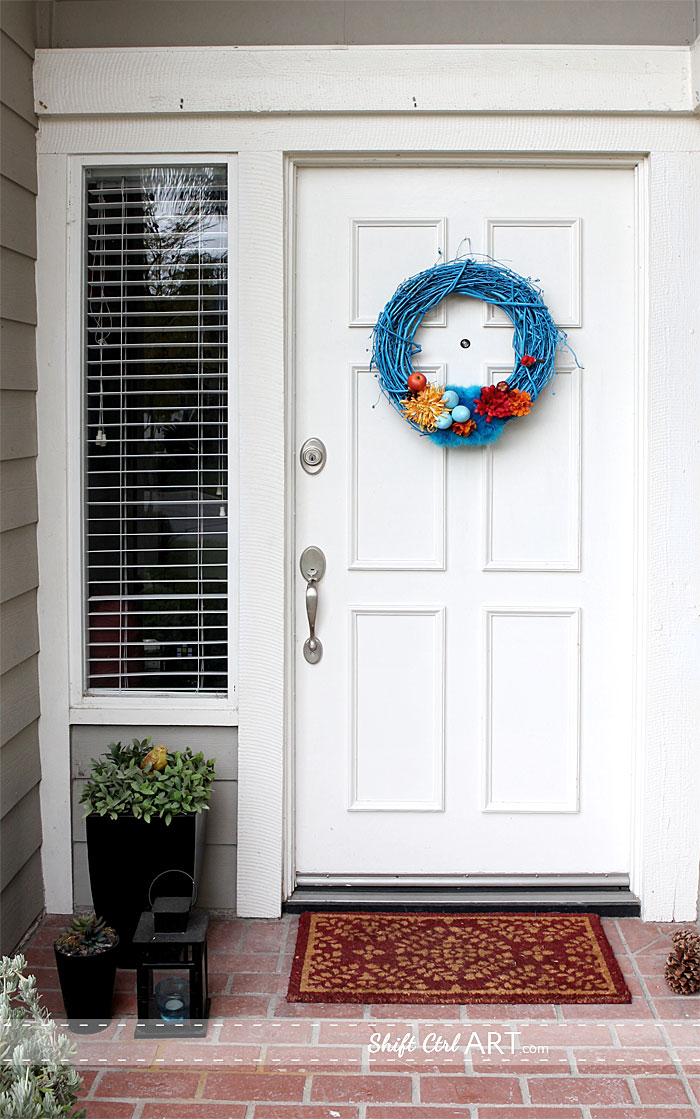 My
Front door forever decorations
are still going strong. No fading or deterioration. I LOVE it. It still looks exactly like the day I made it back in January. This makes me want to add more.
Detail shot of the flowers and other items.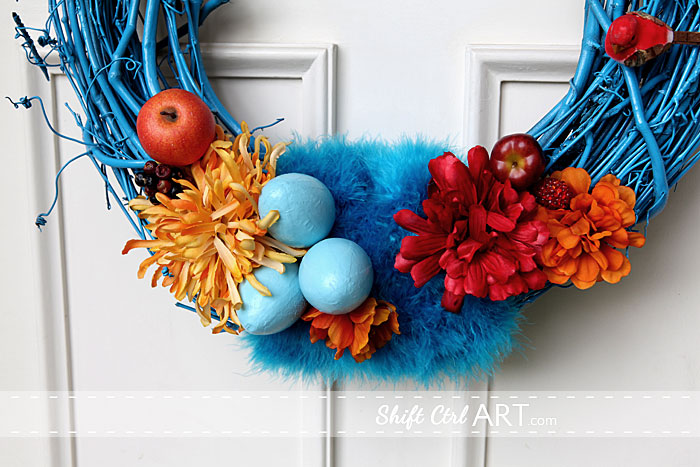 Bird, bird, bird... bird's the word...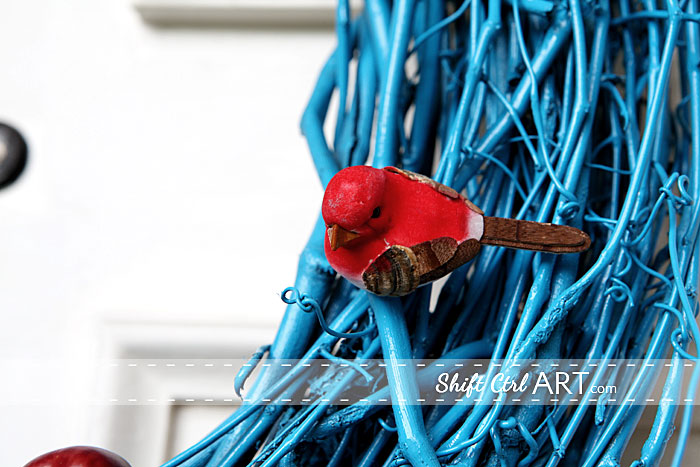 And that's my jewel toned Easter door wreath.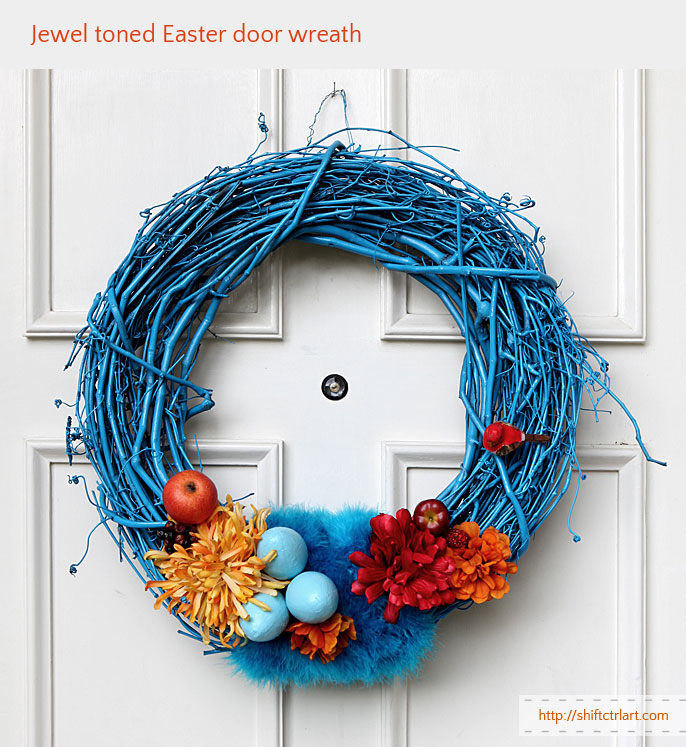 Are you getting ready for Easter too? What did you make? Are you planning something?
Linking up to:
C.R.A.F.T. // Lines Across // Uncommon Designs // That's What Che Said // Creatively Living//View Along the Way
Linking up to
Our fifth house
Share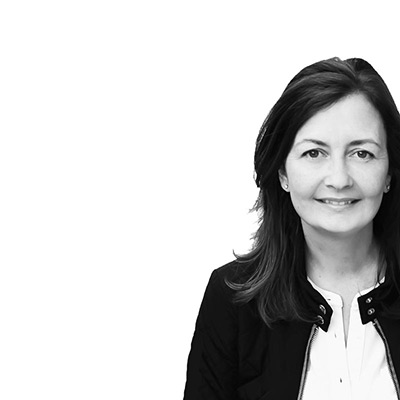 Search
We have been featured here
Full list
here