Winter front door wreath - then dressed up for New Years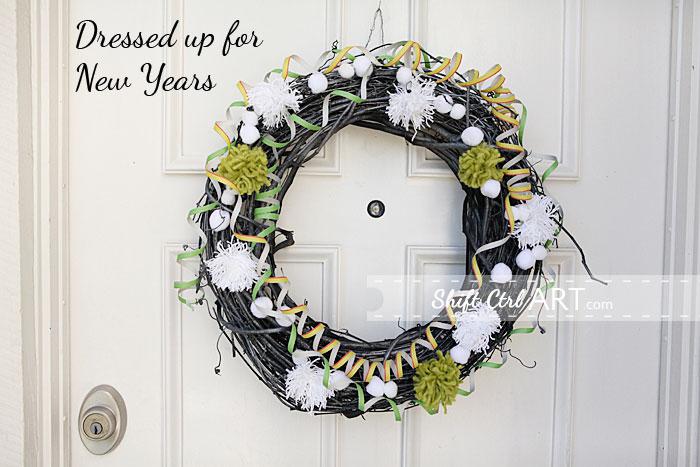 I have slowly started getting my house back to normal here. The tree is still up, but I started tackling the front door.
Yesterday
I showed you how I updated my front with planters
that can live there all year round. Later I might layer with other plants or decorations. For now I have a "base".
Next up, I took down my Christmas wreath, which was really just a box wood wreath from Trader Joe's (under $10). I had added some glitter branches and glitter cones to it. You could see it in
this post
, but other than that I did not really post about it.
For the rest of the winter I made this wreath yesterday.
It started out as most of my wreaths do. With a vine wreath from the craft store.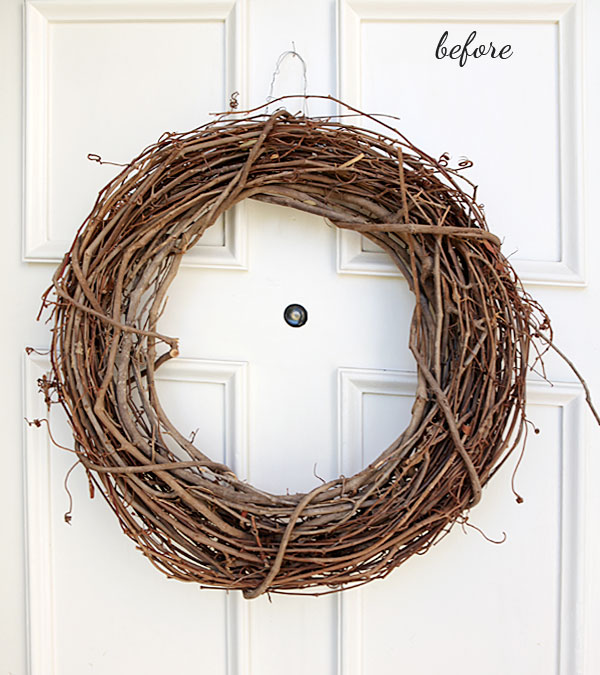 I wanted something that was charcoal, but I did not have that color spray paint, so instead I just took turns spraying black and white instead. Then I topped that off with a good coat of glitter spray. I had two brands of glitter spray: Design Master and Krylon. The Design Master spray kept clogging up the spray head. I tried rinsing it several times, and then I would get one good spray and then it stopped again. I think the glitter particles were too big for the hole in the spray head. The Krylon on the other hand worked without a hitch. (No I don't work for Krylon - just my oppinion). I got a nice even coat of silver sparkles right away.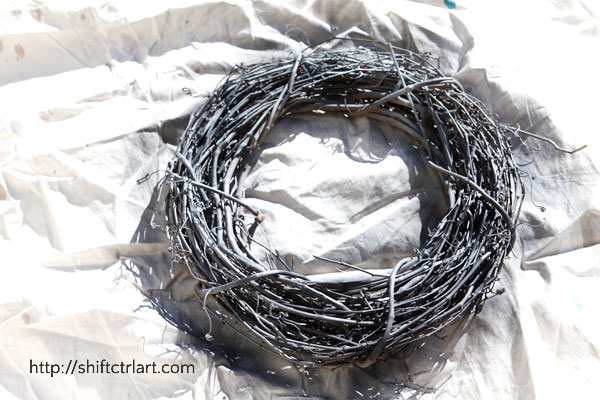 While the wreath was drying I headed inside to make some pom-poms. There are many ways to make pom-poms, this is an easy way to make some. Can the internet handle one more tutorial on making these...? Well here is how I made them anyway. I have also seen these made with a fork.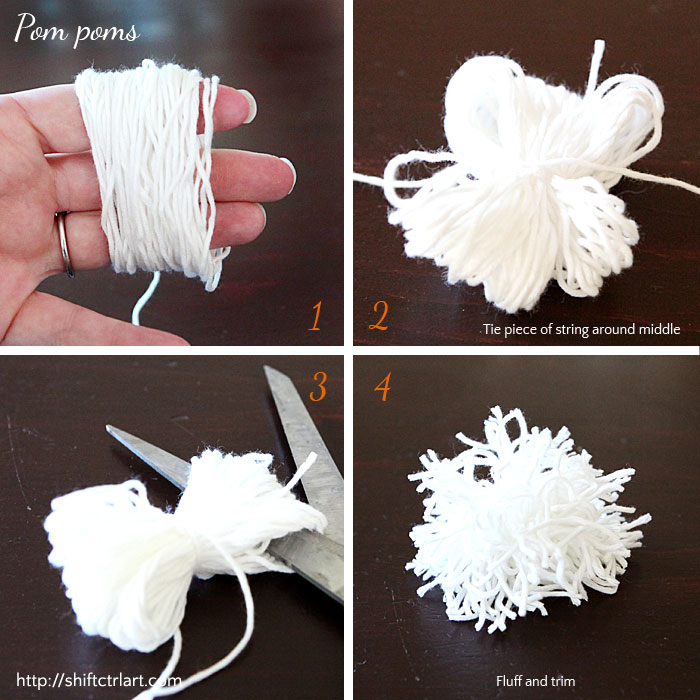 I also made a couple of green ones. Then I strung them on black thread along with some store bought pom poms.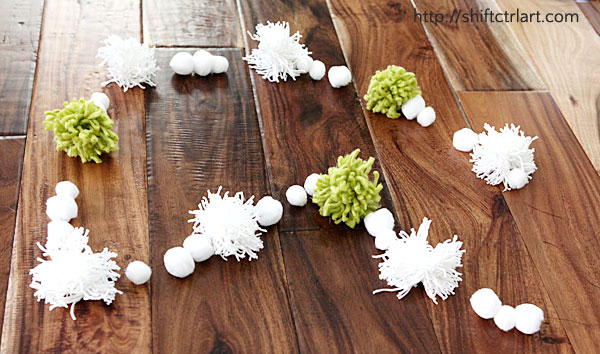 Then I added them to the wreath by tying or wrapping the string around some of the vine branches.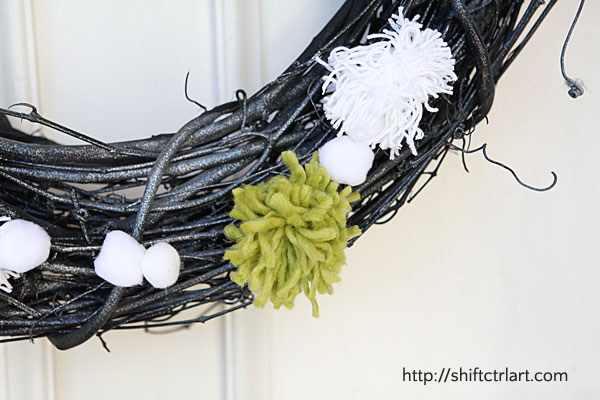 Here is a close up where you can see the glitter effect.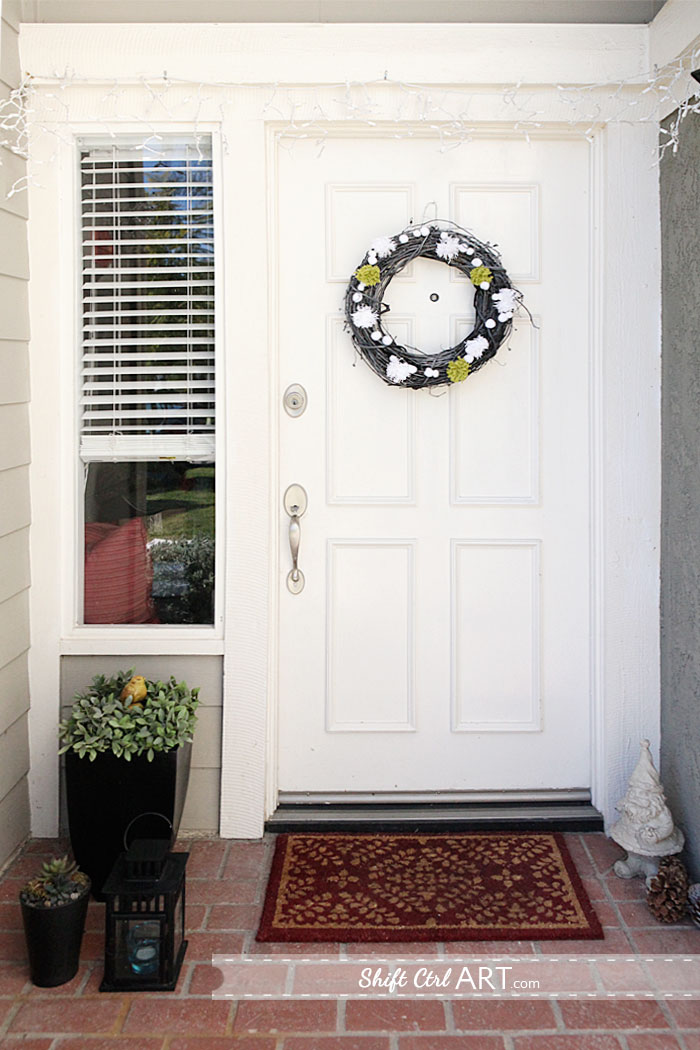 And there is my winter wreath on my door.
Then I added some serpentines for New Years.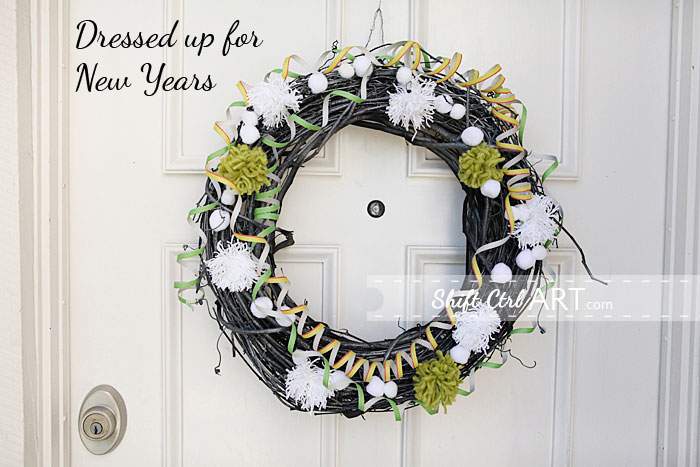 And a couple on my lamp too.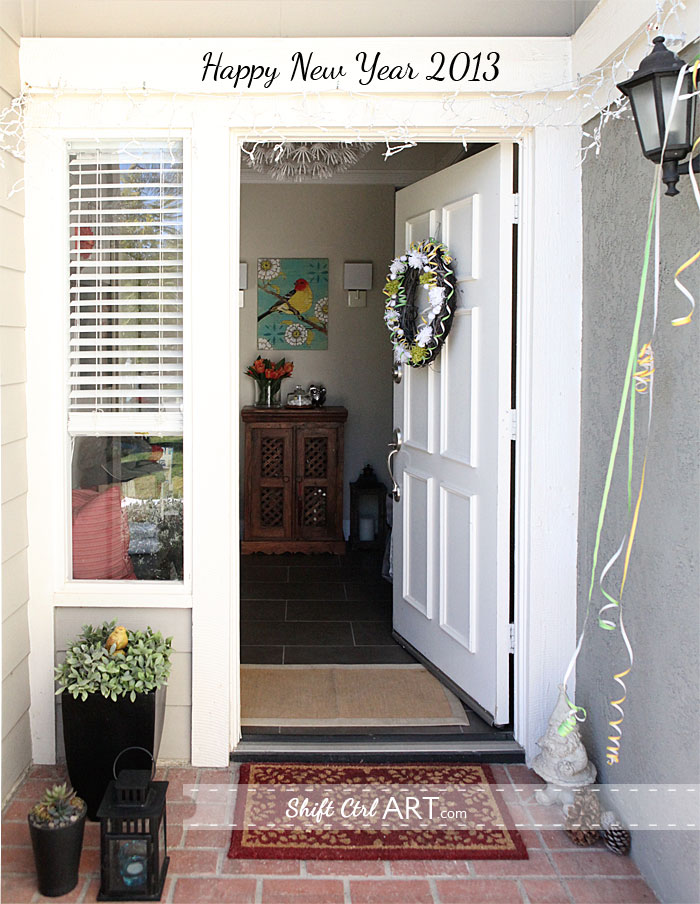 I left my Christmas gnome out for now. No point in going cold turkey...

Linking up to
It's overflowing
Share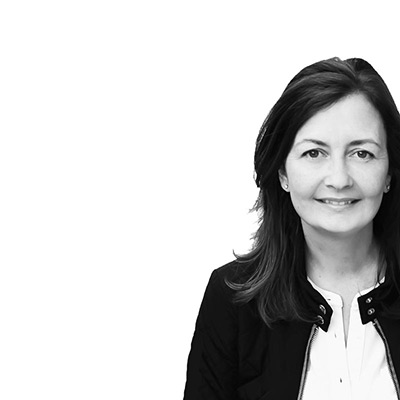 Categories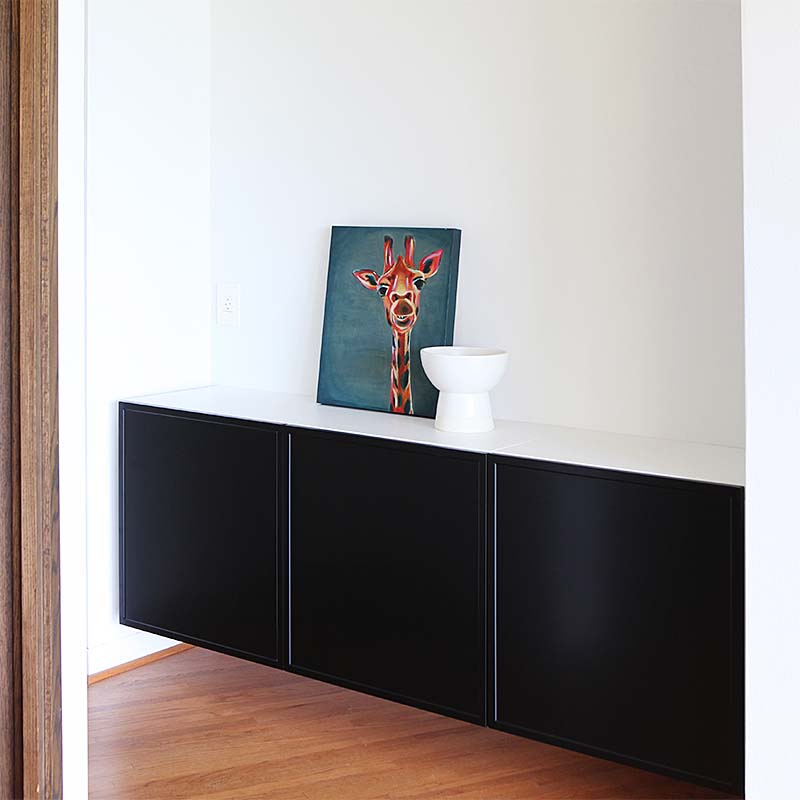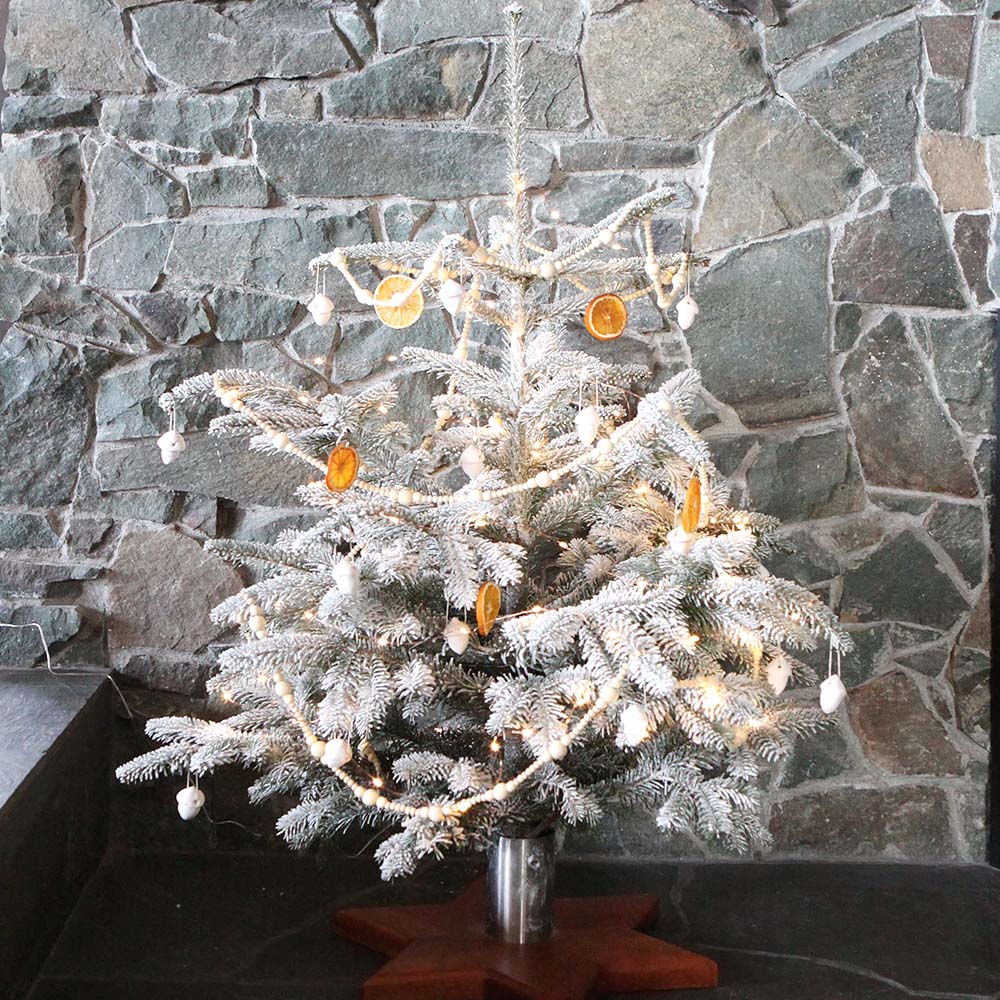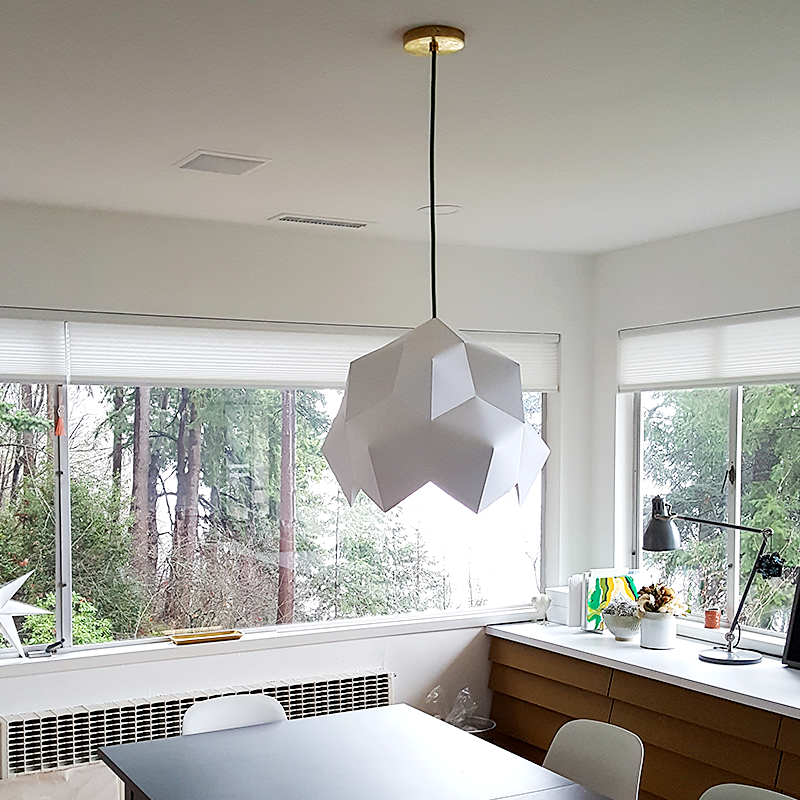 Search
We have been featured here
Full list
here
Search
We have been featured here
Full list
here