7 different forever plants in the garden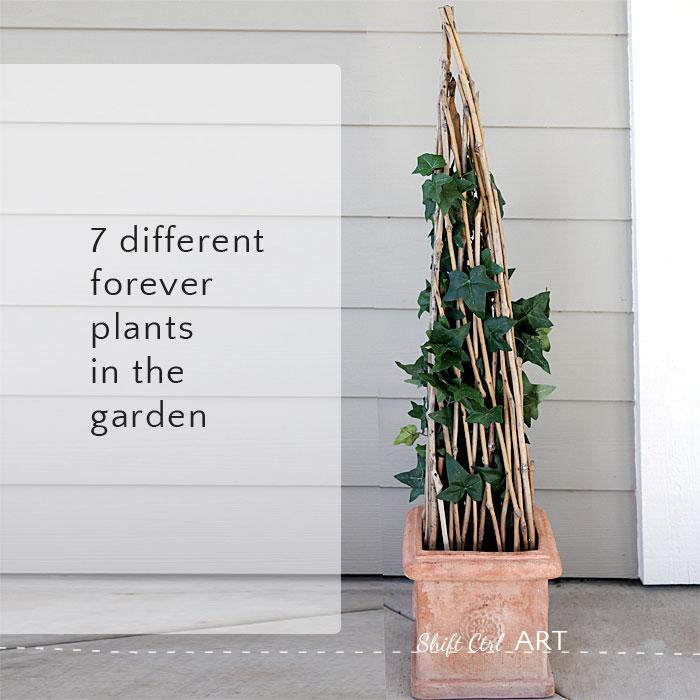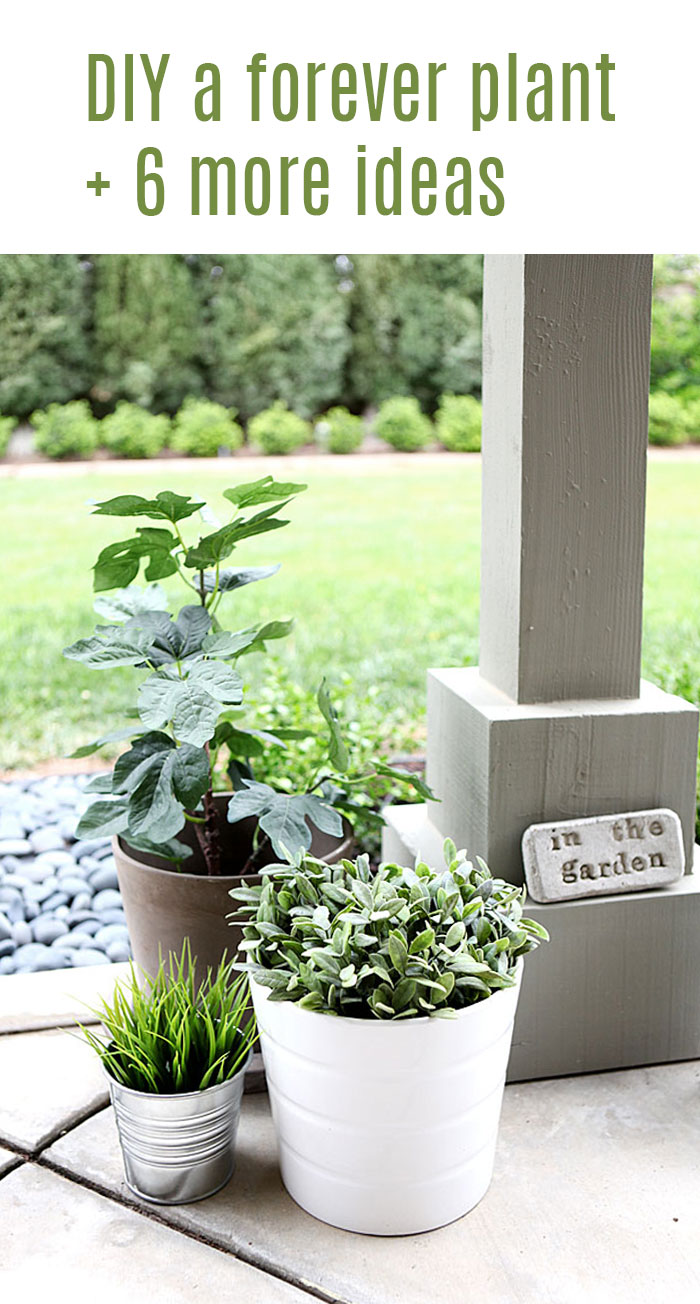 You might have seen when I made some
Front door forever decorations
earlier this year and of course I have experimented with making forever plants inside for a while
here
,
here
and
here
.
This year, I branched out (!) into the backyard. Here is how I made another vine trellis type plant last weekend.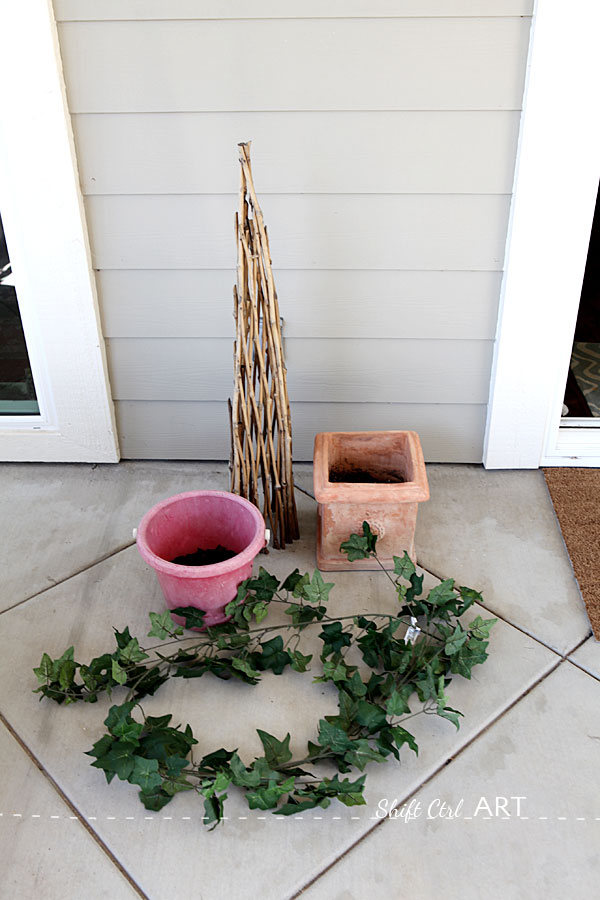 I started out with some mulch, a forever vine branch from JoAnns, a square container I got from a friend of mine when she moved and a trellis structure that I bought at JoAnns several years ago.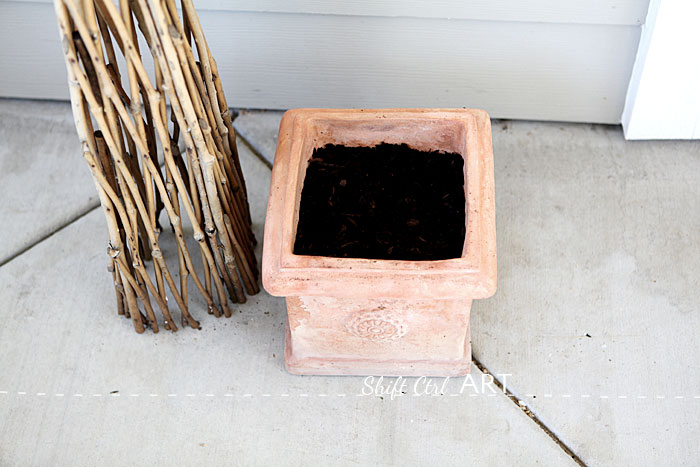 I added mulch to the pot.
Then I folded the vine branch in half and in half again.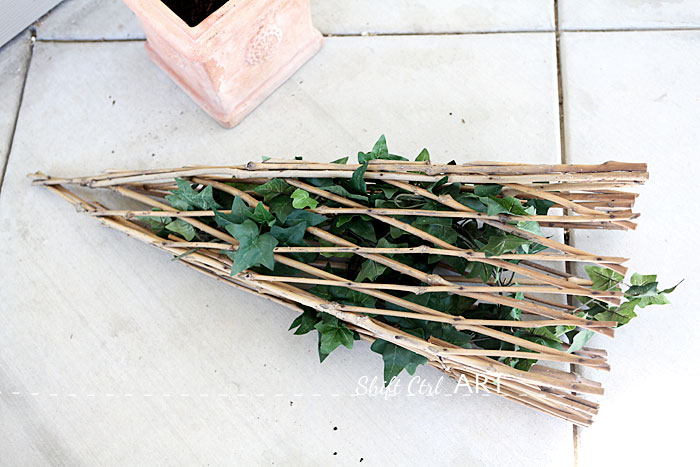 And stuck it inside the trellis.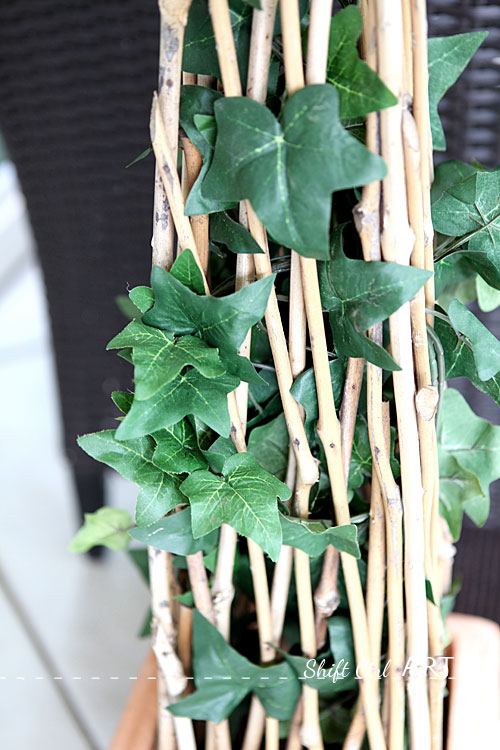 Then I stuck the trellis into the mulch and pulled gently on the leaves so they would stick out.
Here are 6 other even easier forever plants that I got at IKEA.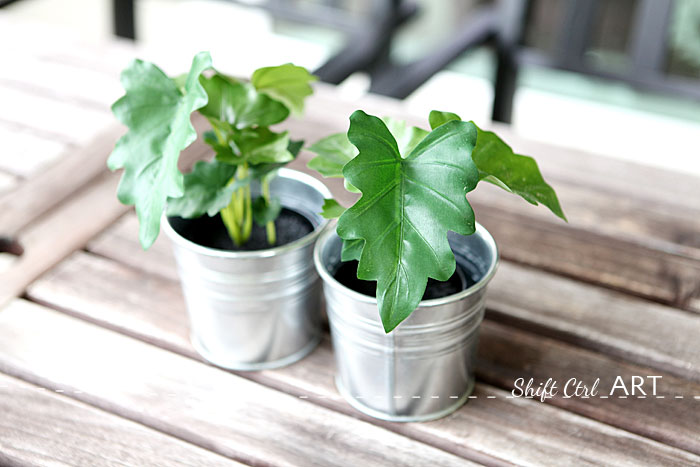 These SOCKER pots
are only $0.79. I think their whole line of forever plants are called FEJKA.
Here
are the ones in the picture above.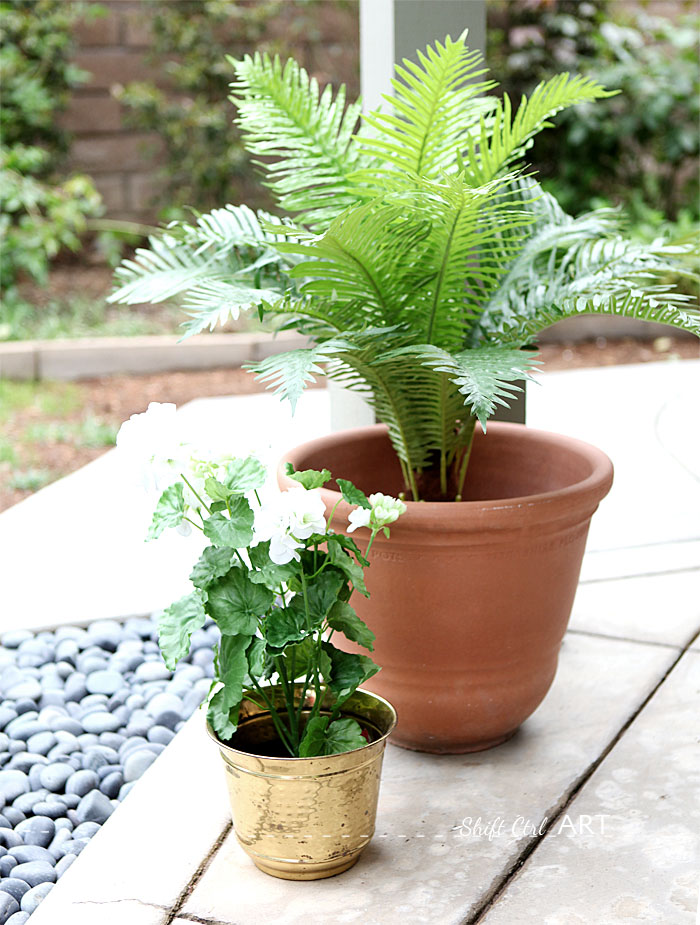 I already had the terracotta pot from Home Depot. The brass pot is a new purchase from the thrift store at $1.29. I used
this
and
this
plant here.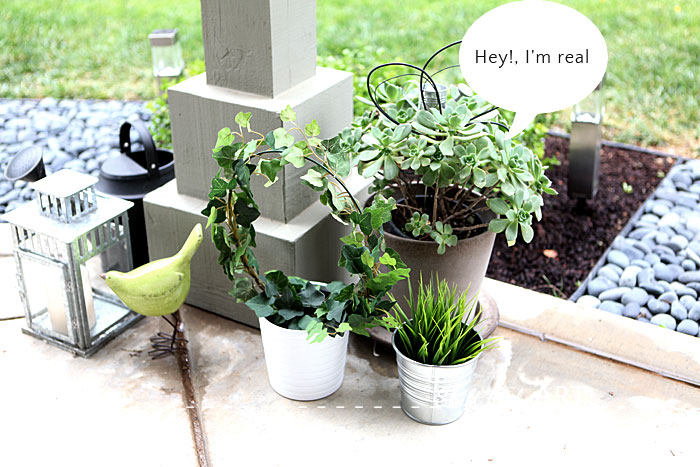 I have a real one in the mix here. And this
white pot
and
this
pot with
this
and
this
flower.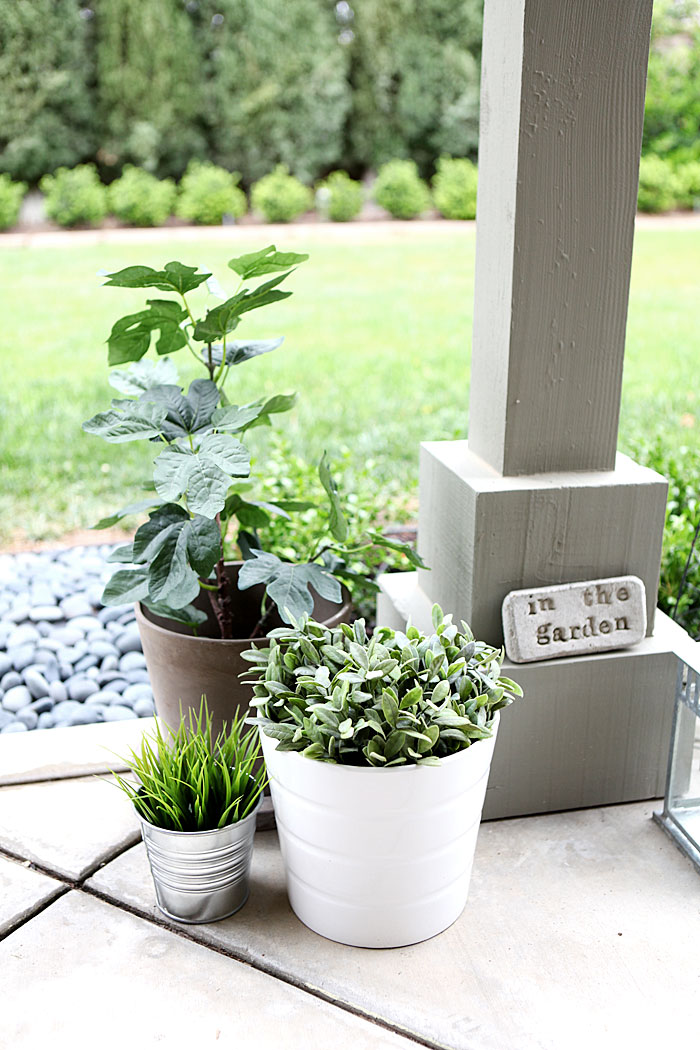 I REALLY like their take on a
Fig tree.
They could even do a bigger version of this. I would buy it. I used the MANDEL pot for it from a previous year. Looks like it has been discontinued. In the white pot I have three of
these
(on the right) These are the same as the ones I used at my
front door
. The
white pot
is ceramic. The
galvanized pot is the one size larger
than the one I showed you before. $0.99. The "in the garden" sign is from a local artisan. I would love to make some more myself
as I talked about here
.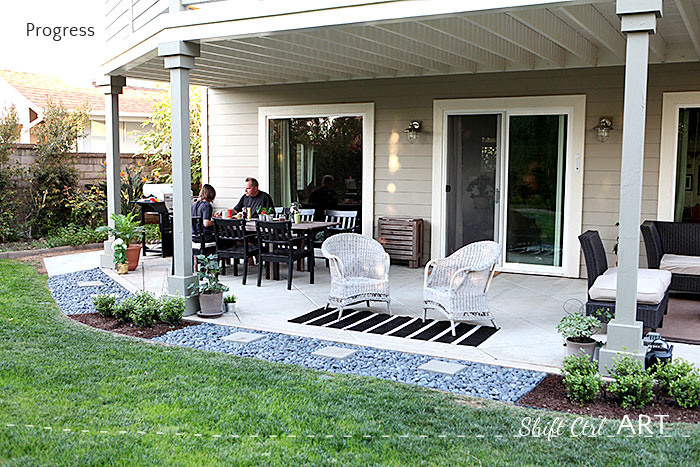 Here you can see all the clusters of forever plants although the trellis one is playing hide and seek behind the column. So here it is again...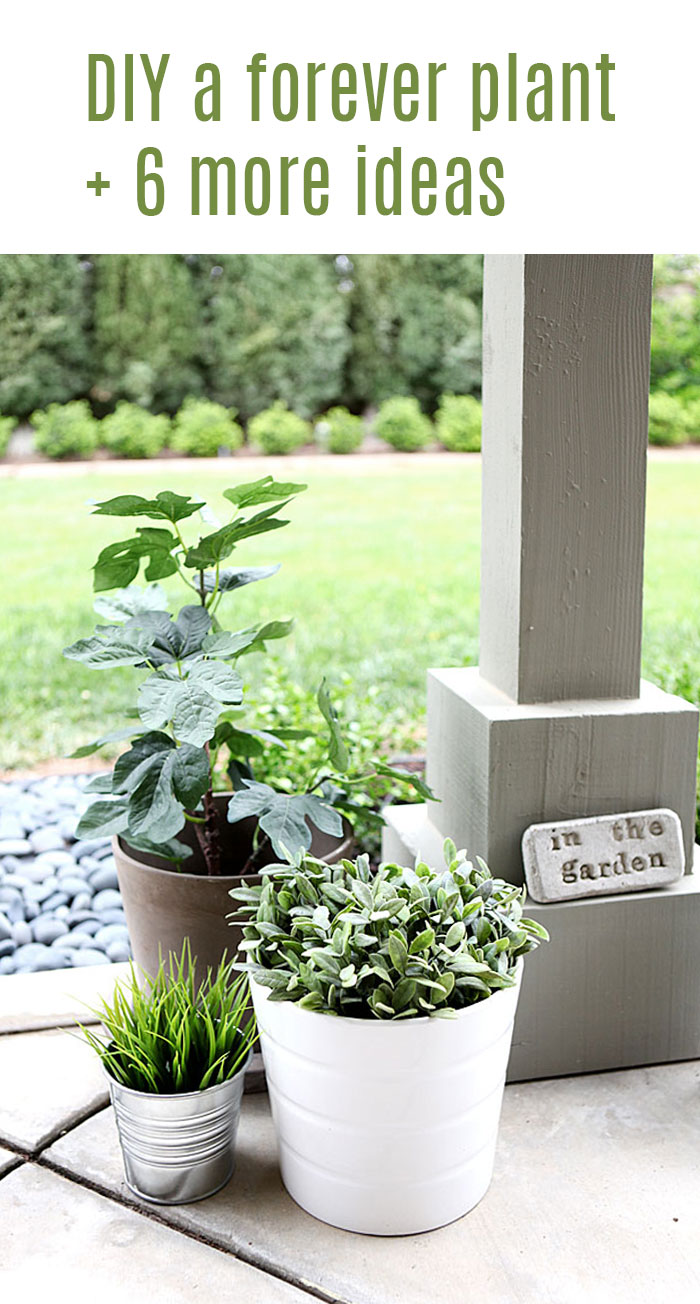 I also wrote a post about
solar and LED in my back yard.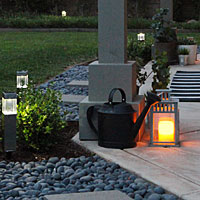 Here are all the posts about our Patio make-over:
Living room remodel - the windows
Power washing the deck and patio
Progress on the deck off the master - hand rail installed
Our Patio progress: paint, sprinklers, flower bed, and new concrete - the work
Our Patio progress: paint, sprinklers, flower bed, and new concrete - the progress
Our Patio progress: Columns make-over and a couple of bandits caught snooping
First weekend outside - new furniture and a side of pineapple under the trees
Searching for a rug or two or ... for outside. Find out which one(s) I picked
I will be interested to see how much they fade in the summer sun. I will let you know.
Where do you stand with forever flowers? I see them used more and more inside. Would you use them outside though?
Next:
Searching for a rug or two or ... for outside. Find out which one(s) I picked
Share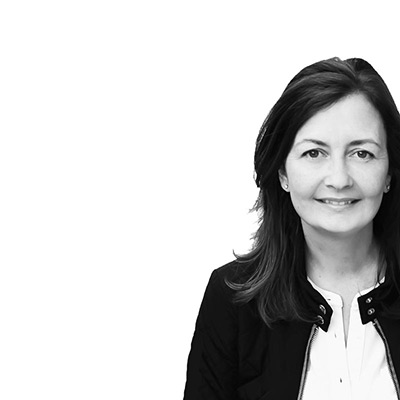 Categories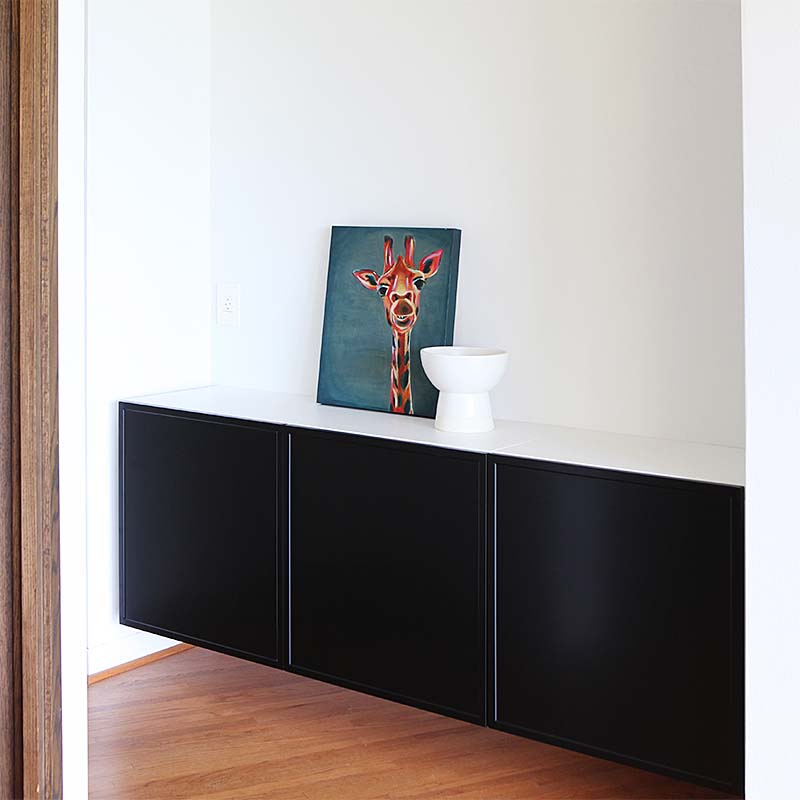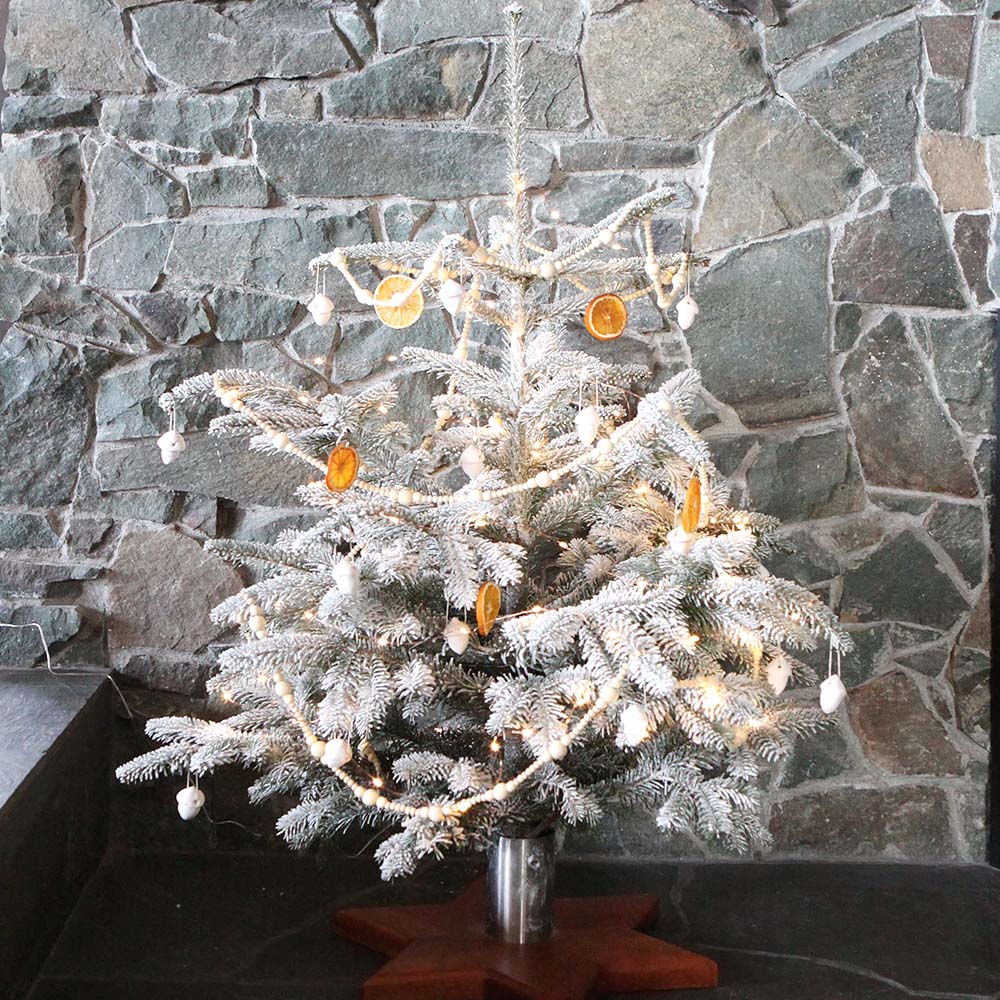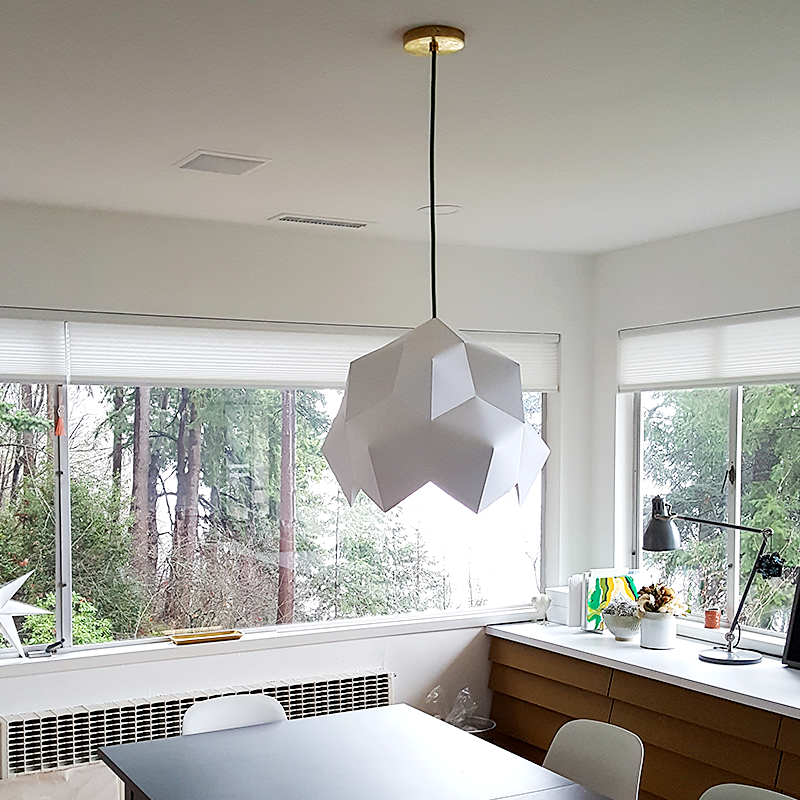 Search
We have been featured here
Full list
here
Search
We have been featured here
Full list
here