Patio lounge - new rug, pillows and forever succulent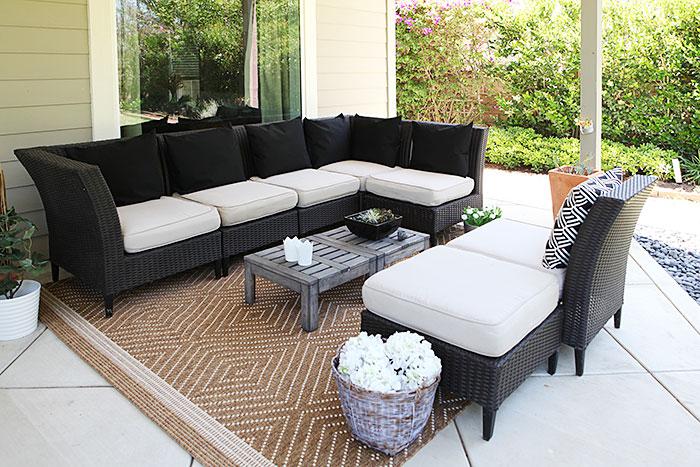 This post has a new rug, a sewing project, a craft/decor project AND a recipe in it. So many things to talk about. Let's get started!
Last Friday all my purchases from the
Memorial Day sale
had arrived at my doorstep. Great timing too, because I had invited a few friends over for dinner. Frank went to Denmark on Thursday to be at a friend's 50th birthday. He came back Sunday. He is such a whirlwind jet-setter that one. He came back with remoulade and hooks for the pantry(!).
Back to my Friday. Nothing lights my fire to get stuff done like impending company, so I got out my sewing machine Friday morning to sew up a few new back cushion covers for our lounge set. I had bought some
marine grade Sunbrella in black
for this project.
We have had this patio set for about five years now and the chairs themselves are holding up beautifully. It came from Target. On sale. Of course. I love that they are modules so I can reconfigure the layout.
The seat cushions are not holding up very well, though. The batting has completely fallen apart and the fabric is not looking too great anymore, but you can't really tell on these pictures. We are considering something new for those seat cushions. I really want something so that my cushions can be outside all year round, no matter the weather.
When sewing up the new black covers, I used my own
envelope pillow tutorial
. Here is a behind the scenes photo of that. Website only.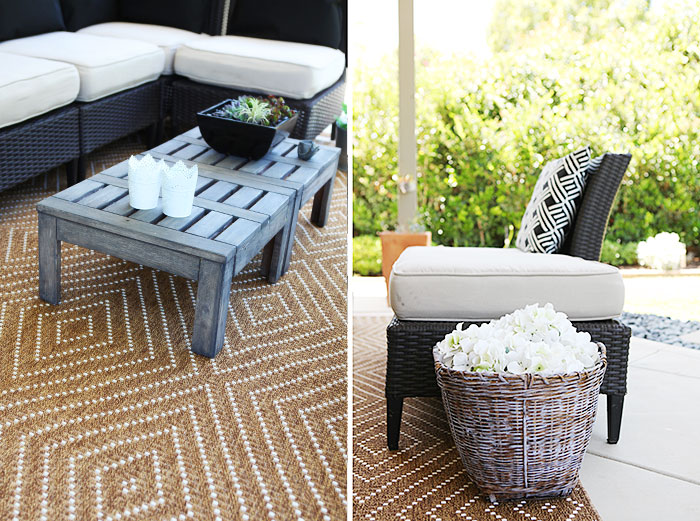 Then I rolled out the
new rug
from Crate & Barrel. I love the warm sisal hue. I think it adds the perfect amount of warmth to the space while still being neutral. I love that it has that diamond pattern as well. Makes it a bit more interesting. It's still on sale by the way.
Then, I made a succulent planter for the table. I got the planter at Target, the
rocks
at Lowe's and the plastic succulents at JoAnn's.
This
,
this
,
similar.
I couldn't find the last one, but there are
more here
.
I filled the bottom of the planter with a package I made from some bubble wrap. Taped it up and spray painted it black so you can't see it through the rocks.
Behind the scenes of that. Website only.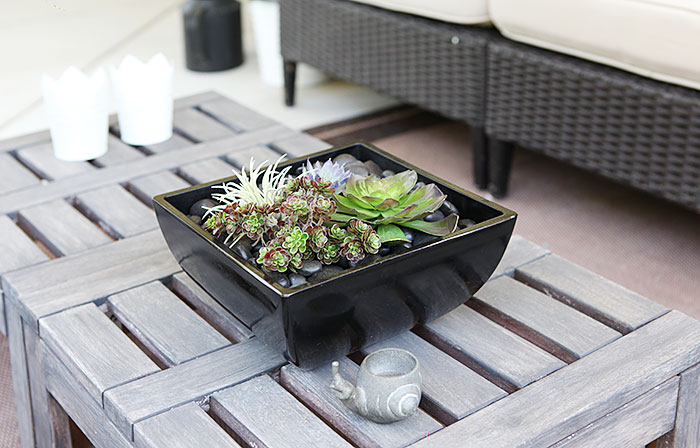 Here is how I put it all together. It was difficult because the
snail
kept running around in circles. So distracting.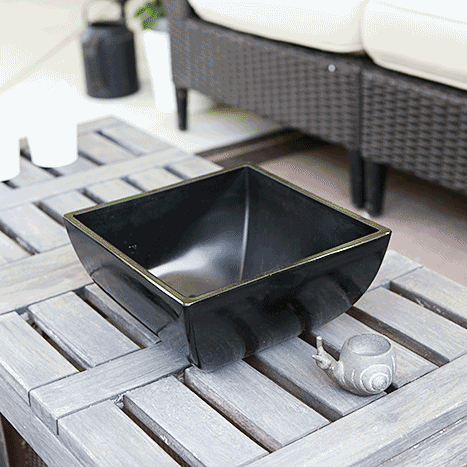 But I managed. Eventually the snail got tired. After round 833. Just watch. He starts slowing down at round 627.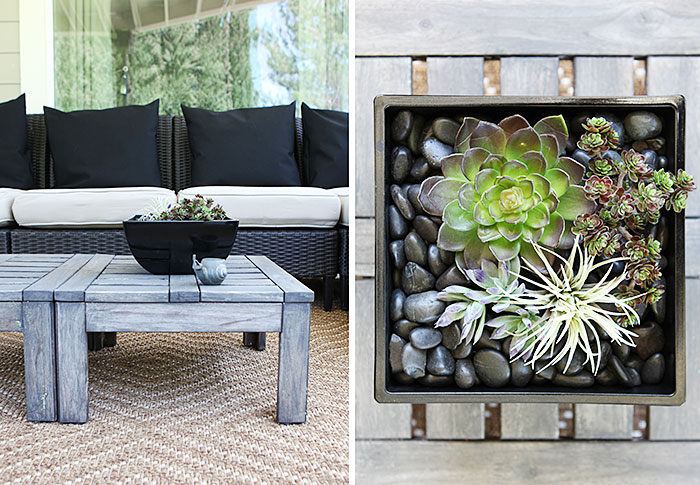 Then, suddenly, he posed for a shot. Such a nice fellow.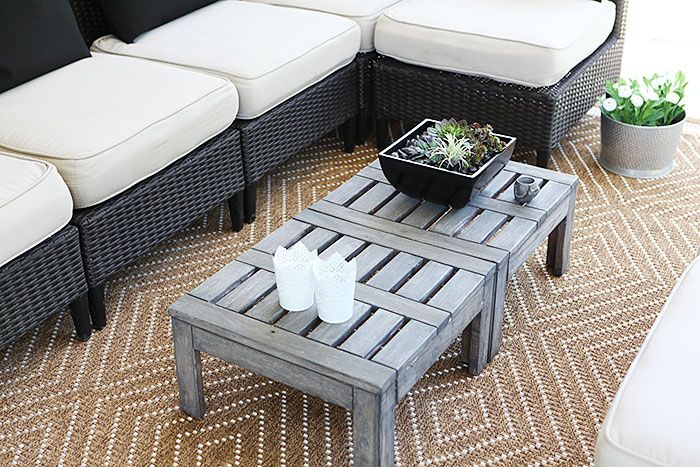 With the patio taken care of, I started cooking for my friends.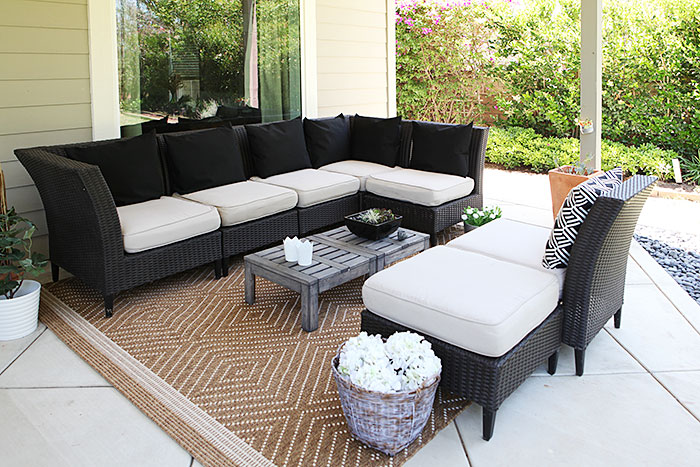 The menu
Apetizers
Organic cherries
Sweet potato chips
Bacon goat cheese dates.
Dinner
Chicken nuggets
Mango pepper salad
Red cabbage and grape salad
Dessert
Mazarin almond cake
Mixed berries and whipped cream
Later: Chocolate chip cookies that B and I baked together. We are baking together the last four Fridays of the school year.
Danish pastry paleo style
we made on the first Friday.
Here is how I made the Mango Pepper Salad. Very easy.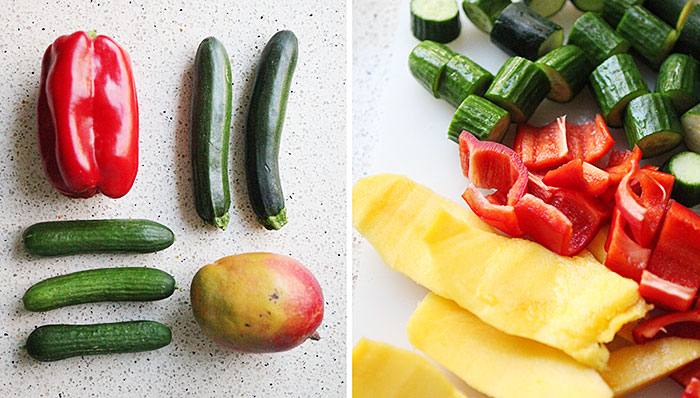 Persian cucumbers, squash, bell pepper and mango. Rinse. Peel mango. Cut into pieces.
Chop finely by pulsing once or twice in the food processor. I did each variety by itself. Make a dressing: Oil, lime juice, salt, pepper, agave nectar, balsamic vinegar. Mix, drizzle, pour, coat.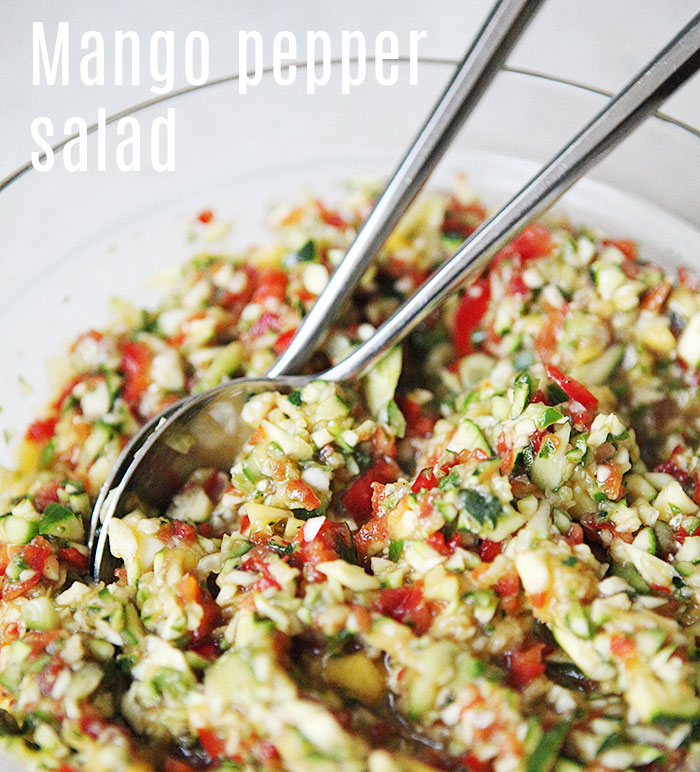 Yesterday we had this salad again, but with grilled chicken and some mixed lettuce and avocado. Easy dinner.
Here are the recipes for the chicken nuggets and the Mazarin cake:
Then my friends came over, wine in hand, and we had such a great evening on the patio.

You know it's a great party when the last people leave after midnight! Can't wait to do that again.


I hope this patio will see many more parties like that.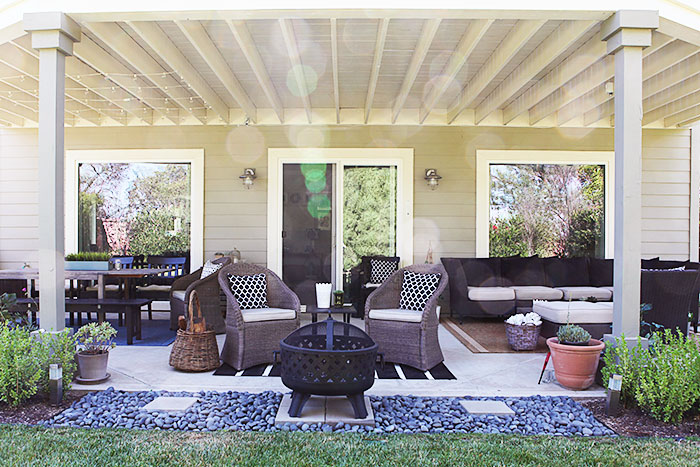 Read more about the
fire pit and new wicker chairs here.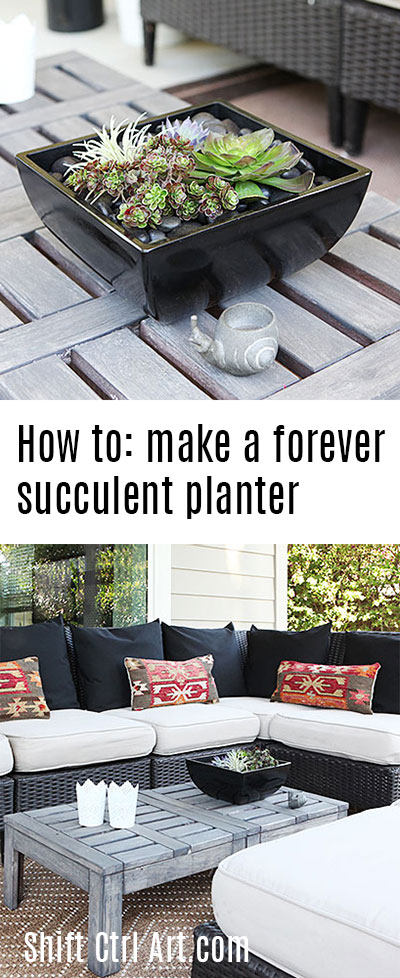 Next:
How to: make 3 kilim pillows for the price of one
Share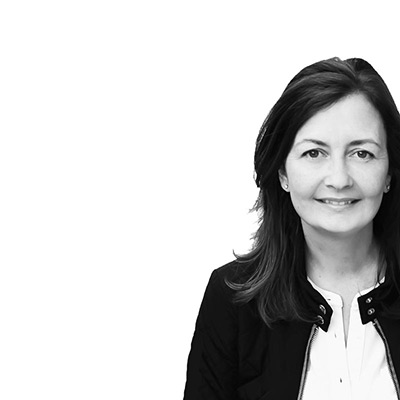 Categories
Patio lounge - new rug, pillows and forever succulent is posted in the category
Decor
|
Outdoor Living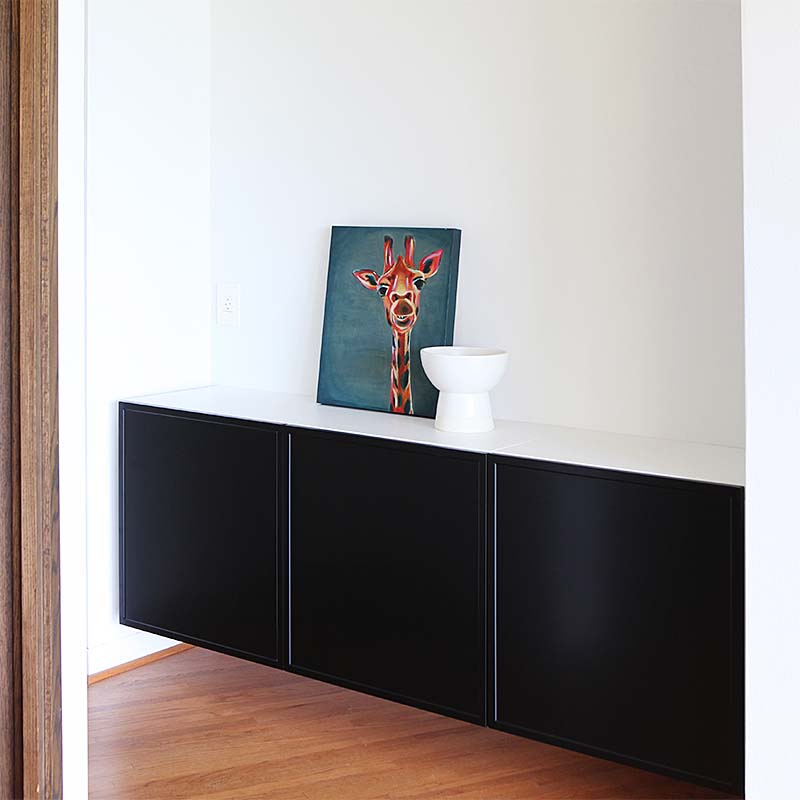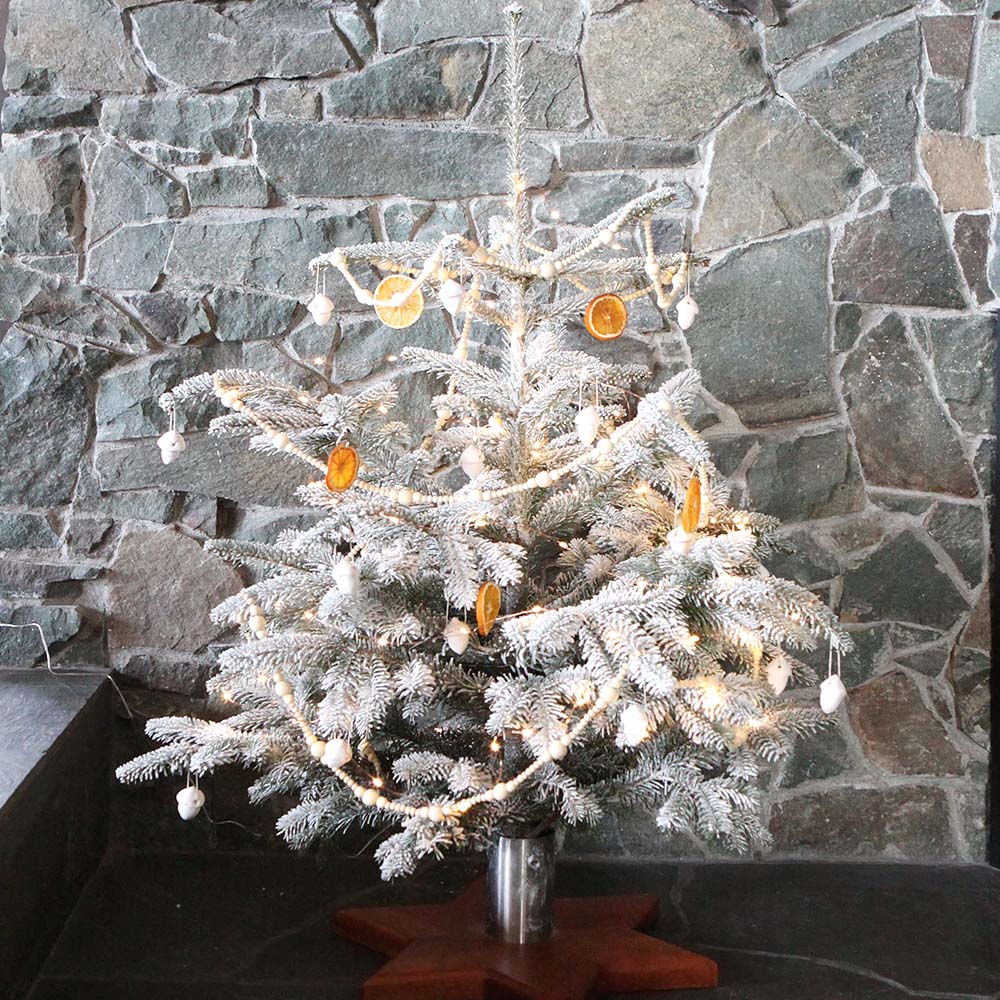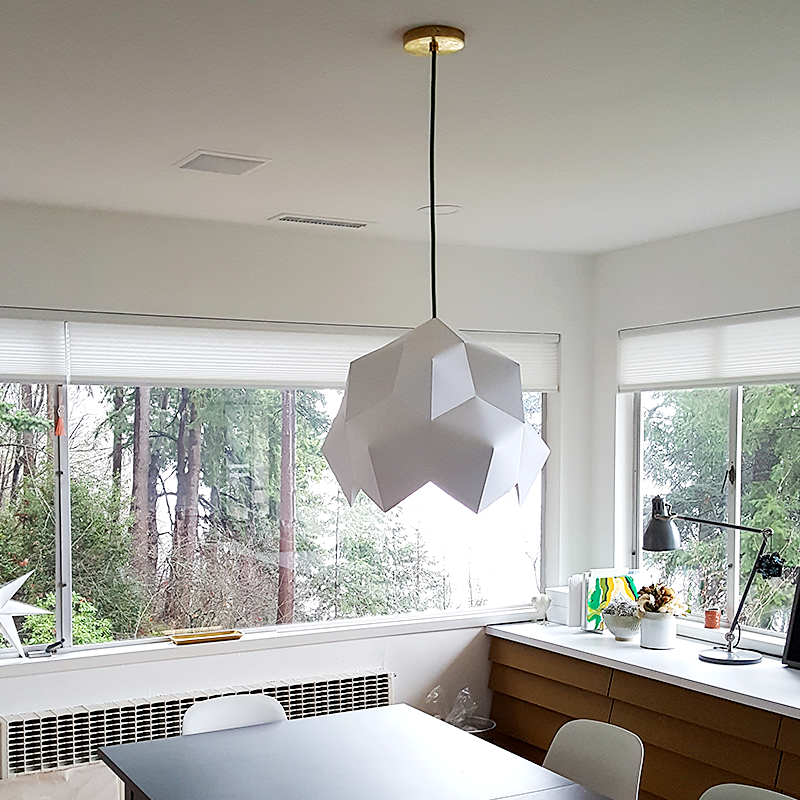 Search
We have been featured here
Full list
here
Search
We have been featured here
Full list
here