Advent calendar 2013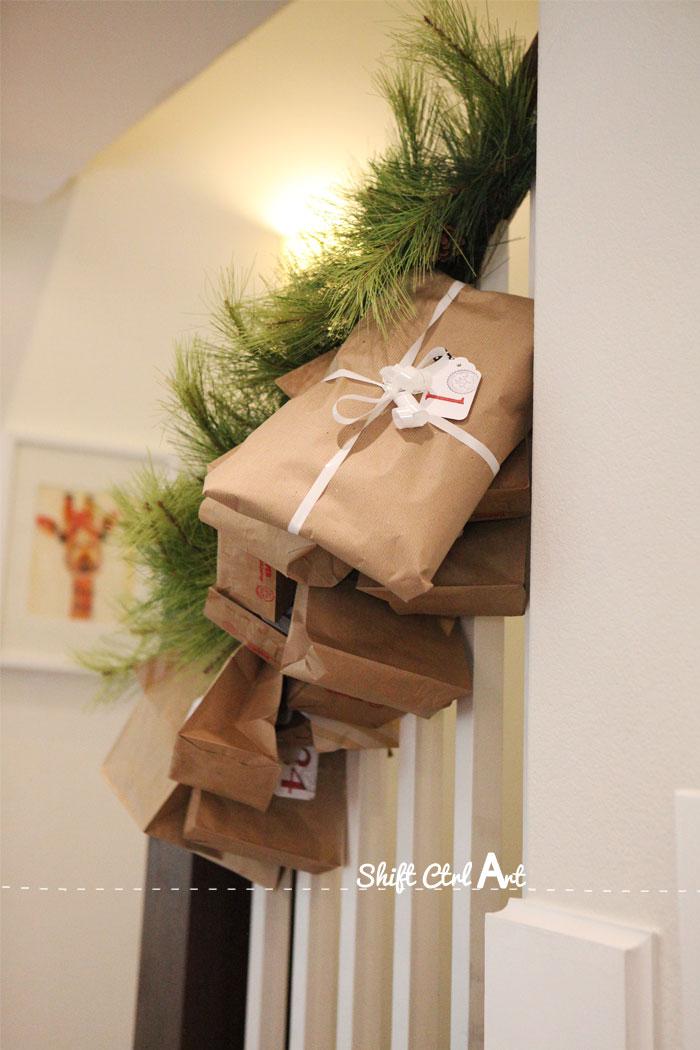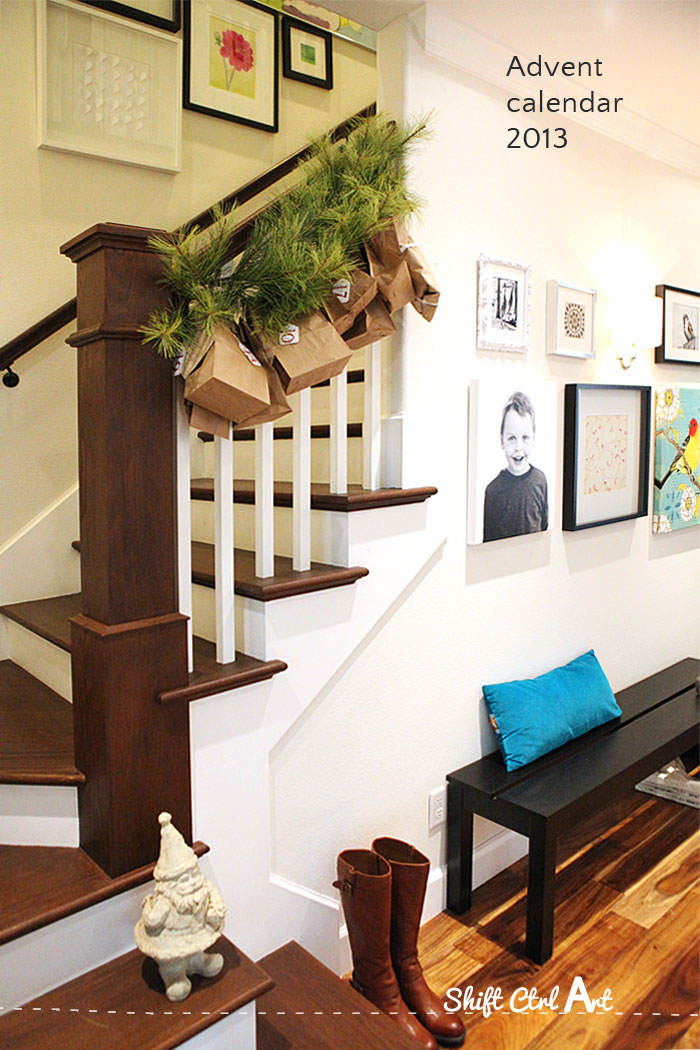 Is there a better time to show you the advent calendar that I made for my son this year than after we are already half way through it? No, right? So here it is.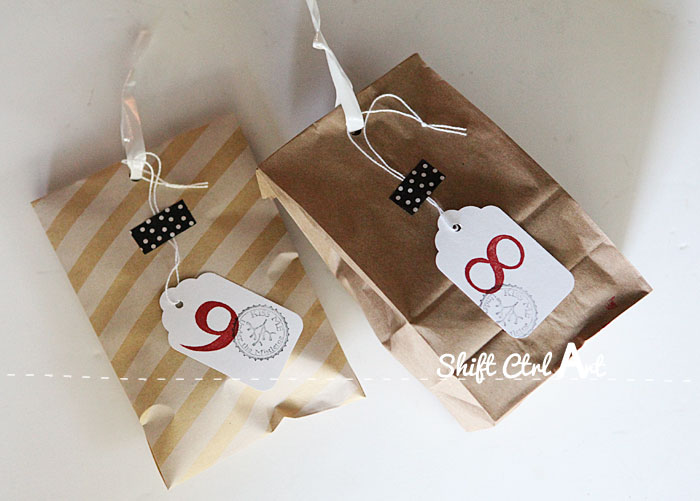 I used a mix of brown paper bags and gold and white striped bags from Target to hold the gifts and activity cards. For the numbers, I used scalloped tags from Staples, my Making Memories foam number stamps, a Christmas mistletoe stamp and a bit of washi tape.
I folded over all the bags and punched a whole, then threaded through some white ribbon so that the bags could hang from a piece of string on our banister.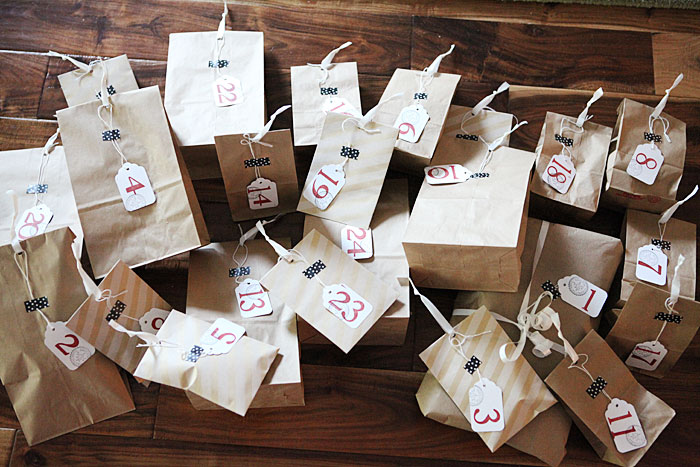 Here they all are ready to be hanged up.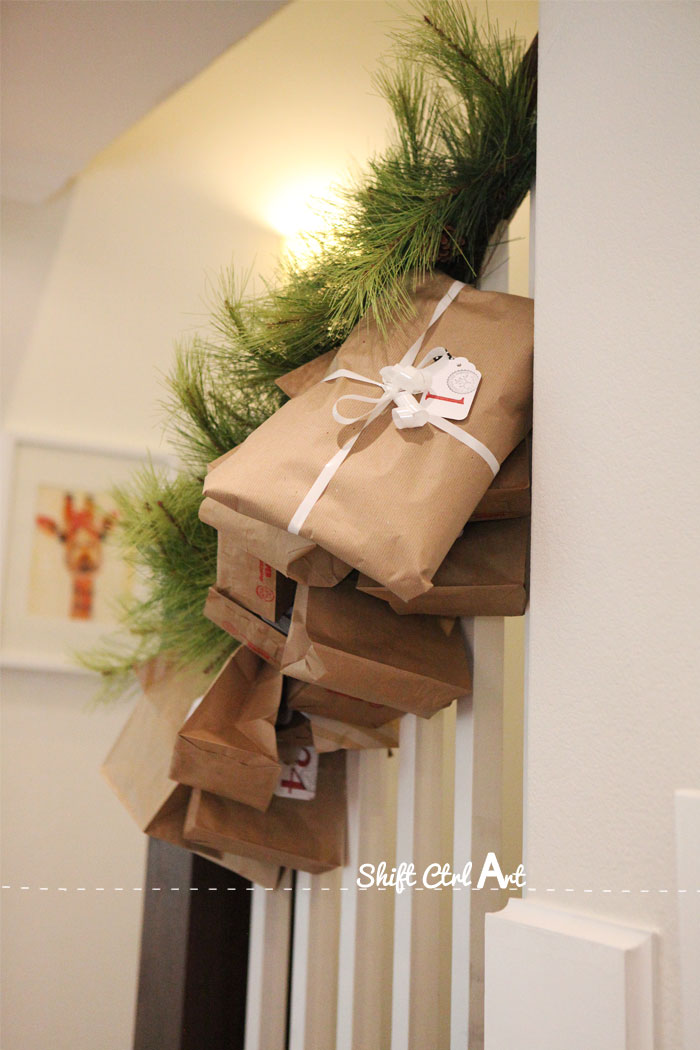 I put a pine garland over top of the packages to make it a bit more Christmassy.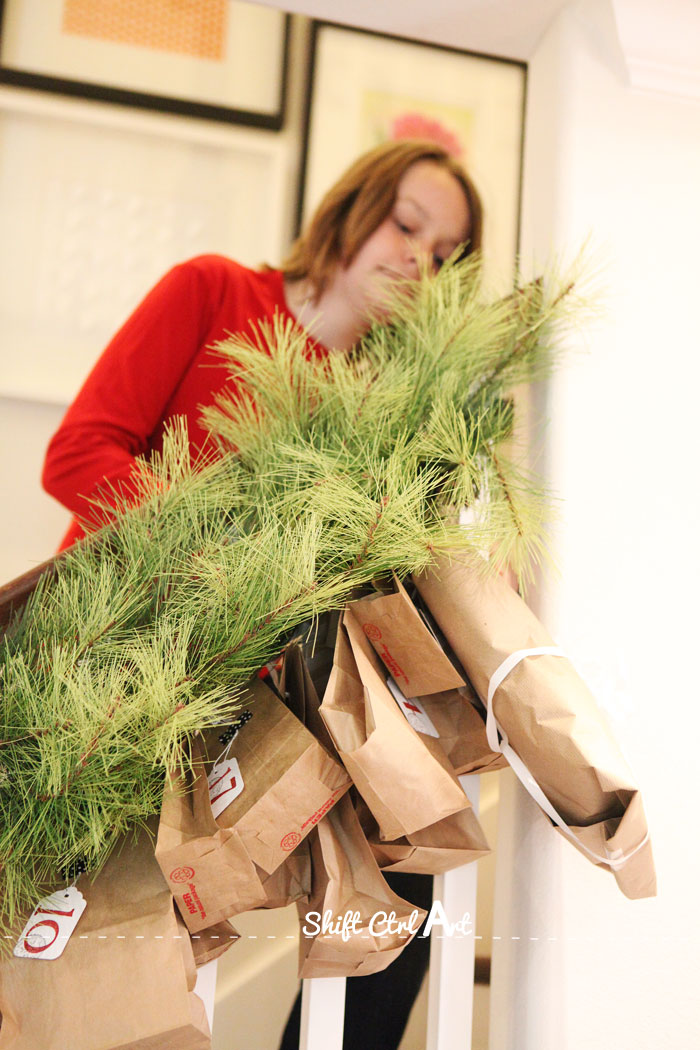 Here is B discovering his calendar on the first morning.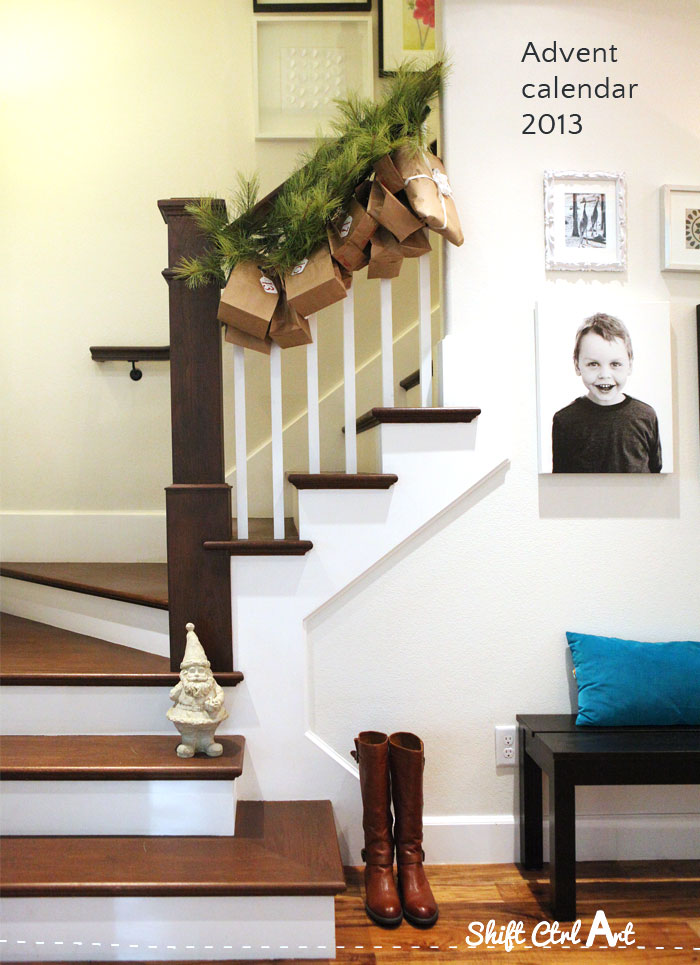 Share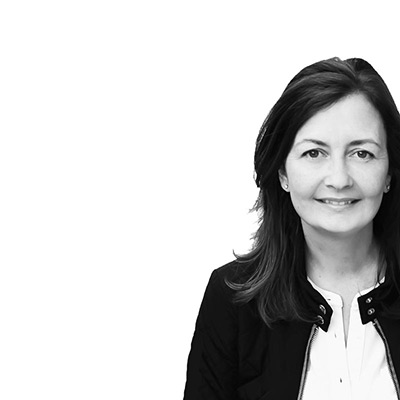 Search
We have been featured here
Full list
here