Great find: Modern calligraphy and macro photography with Mari Orr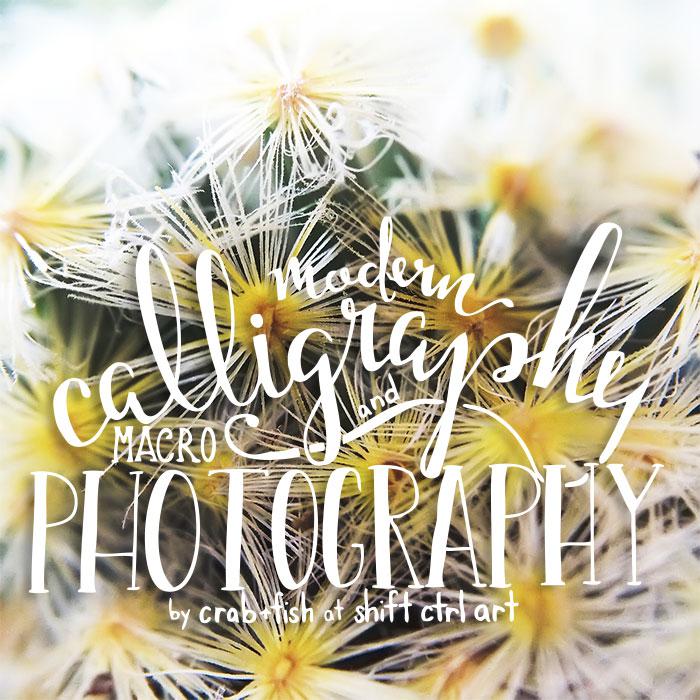 This morning I got the super exciting news that our bathroom remodel is being featured over on Elle Decor and on House Beautiful. I can barely sit down from excitement!
-----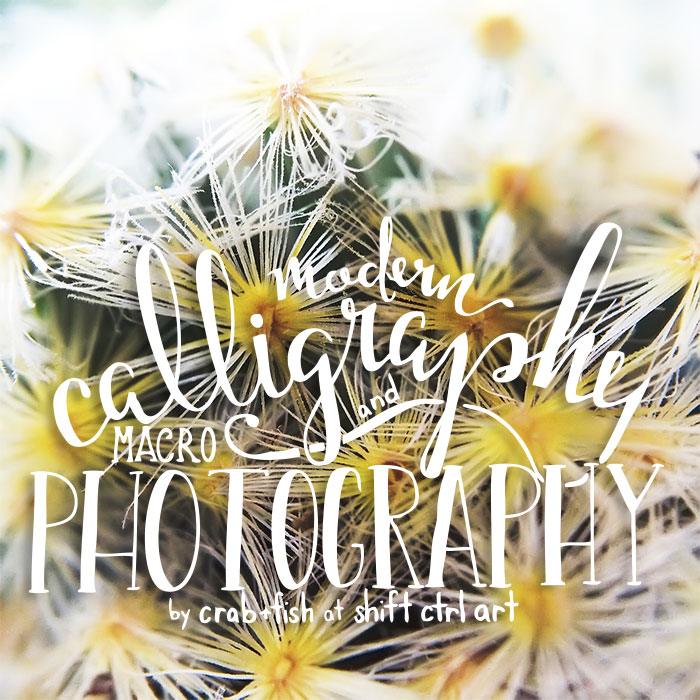 I have been very inspired lately by Mari from Crab + Fish over on Instagram. She took up calligraphy last spring and then very recently also macro photography. She has become extremely good (understatement) at both in a very short time. I have been following her for a couple of years, but then a couple of months ago all these Instagrams from her started popping up in my feed and I immediately took notice.

I still just can't get enough, and I thought I would share a few of them with you, so I talked to Mari and asked her if she would share some tips as well about both and here we are.



Newspaper on the left, credit card on the right.

Mari bought a cheapie macro lens for her phone when she first developed this new interest, and just started snapping away. Eventually she upgraded to an olloclip because, as she says,"I was having so much fun". The lens is easy to snap on and off without potentially damaging the surface of the phone.
It's amazing how interesting the most mundane items are up close (a fork, a dollar bill, the page of a book, etc.).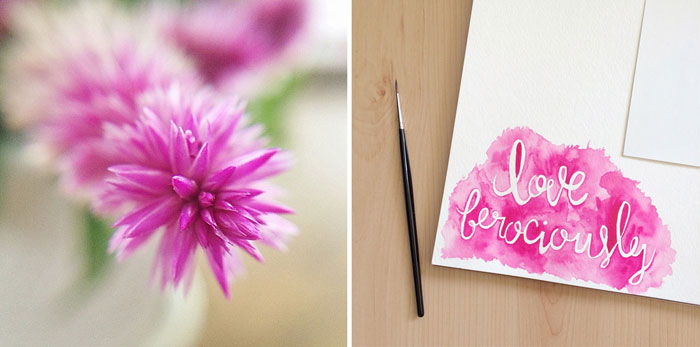 Mary says, "I approach macro photography by snapping pics from as many different angles as I can think of. There's a very shallow depth of field when you're working on such a tiny scale and you can use this to your advantage by bringing your point of interest into sharp focus. Other times, I get parallel to the plane of interest to keep it all in focus."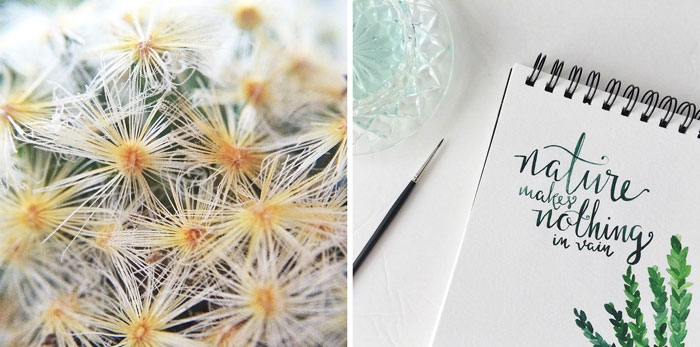 Mary finds something to explore in macro detail nearly everyday -- but she says, she tries not to overflow her feed. Oh, please do, Mari!

Falling into macro photography has made her see the world in a new light. Especially when zooming in on nature because the colors and patterns are so amazing!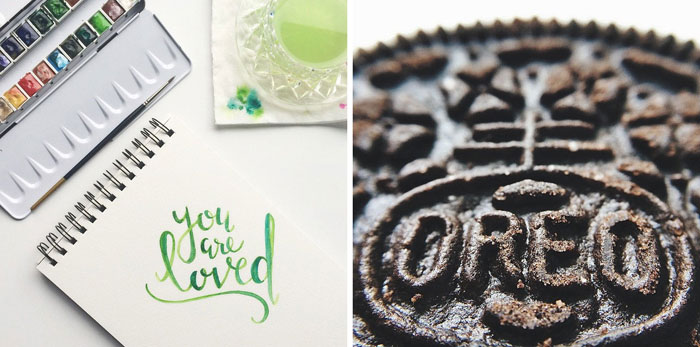 Mari started learning calligraphy last spring with a Whimsey box craft kit (no longer in business). She just kept working on it, doodling every day, finding her own style. She eventually bought additional supplies as she advanced in skill.
I am so amazed by Mari's talent and how it has developed in such a short time. Her talent is undeniable!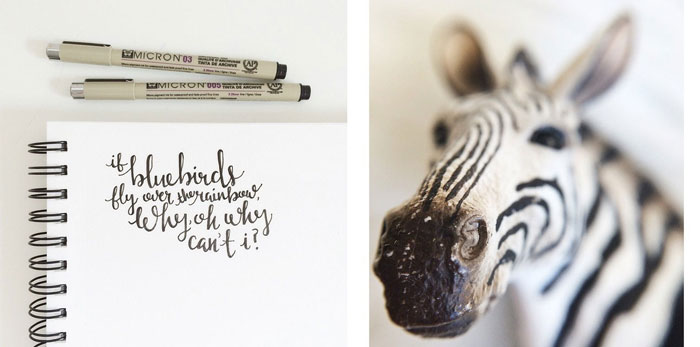 These are Mari's favorite calligraphy tools with her comments:
-
Nib
: I love the Zebra G. It holds a lot of ink and going from super thin to thick strokes is a breeze.
-
Nib holder
: The Zig Cartoonist Pen Nib Holder holds a variety of nib sizes and is aesthetically pleasing (wood, instead of plastic). The grip is a nice cushion and it's light, so your hand doesn't tire under the weight.
Mari notes:
Oblique pen holders
are also available and I believe are recommended for left-handers such as myself. However, I found it more difficult to use and my hand tired quickly.
- Paper: I don't really care for the pattern on traditional calligraphy paper. Instead, I use these
Canson Mixed Media Pads
(98lb) and they work just fine (I get them at Michael's with 40% off coupons.). I prefer spiral bound pads so I can work on a perfectly flat surface.
- Ink: I initially tried Higgins ink and didn't like it at all. I then switched to
Winsor & Newton inks
and have been satisfied. I definitely want to try fancier inks in the future.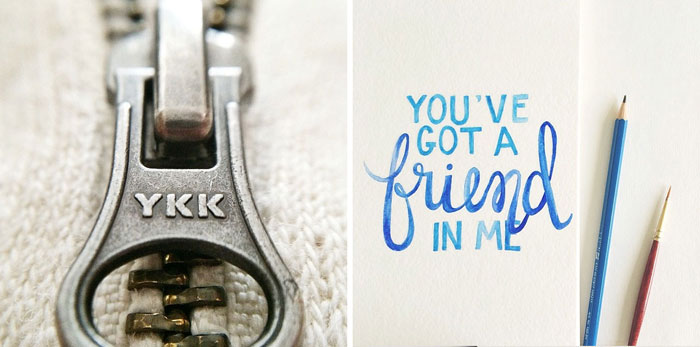 Mari
was thrilled when she discovered she could use watercolor instead of ink. Her doodles got a lot more colorful, she says. Mari likes to draw out calligraphy with pens, specifically
Micron Drawings Pens
.
Her
best resource is...Google. When she can't get a letter or word to look right, she searches to see how others have penned it and tries to put her own spin on it.
Mari's
biggest problem now is finding new quotes to pen!

I think she has found some great ones!!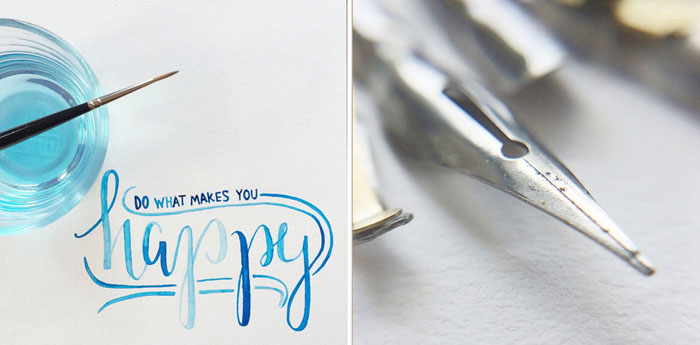 Do what makes you happy. Indeed!
I love that quote and it fills me with inspiration when I find someone else who is doing exactly that. I am awe!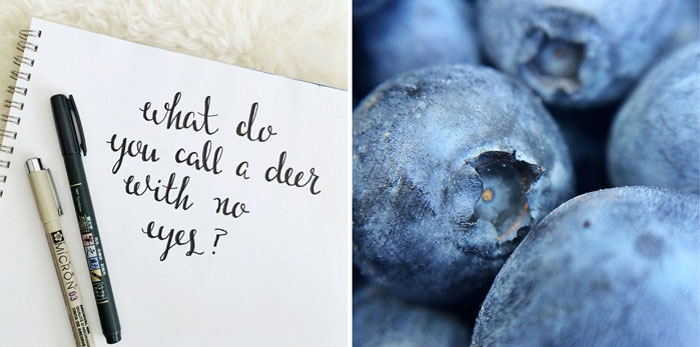 What do you call a deer with no eyes? (answer below)
And if you think Mari is a one trick pony, or even a two trick pony, think again. Check out what else she is up to on Instagram - more watercolor and more doodling. I just can't get enough. I would love some of this artwork framed on my wall! So pretty!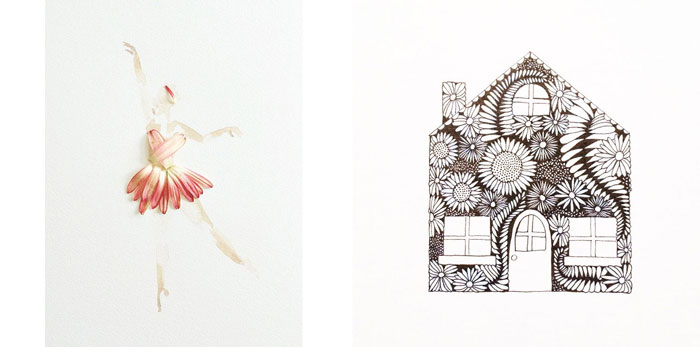 You can follow Mari on
Instagram
to see all her latest artwork. I am amazed daily!
Thanks so much for sharing your talent with us Mari!
Oh and what do you call a deer with no eyes? No idea!! -- no eye deer --
All images in this post are by Mari.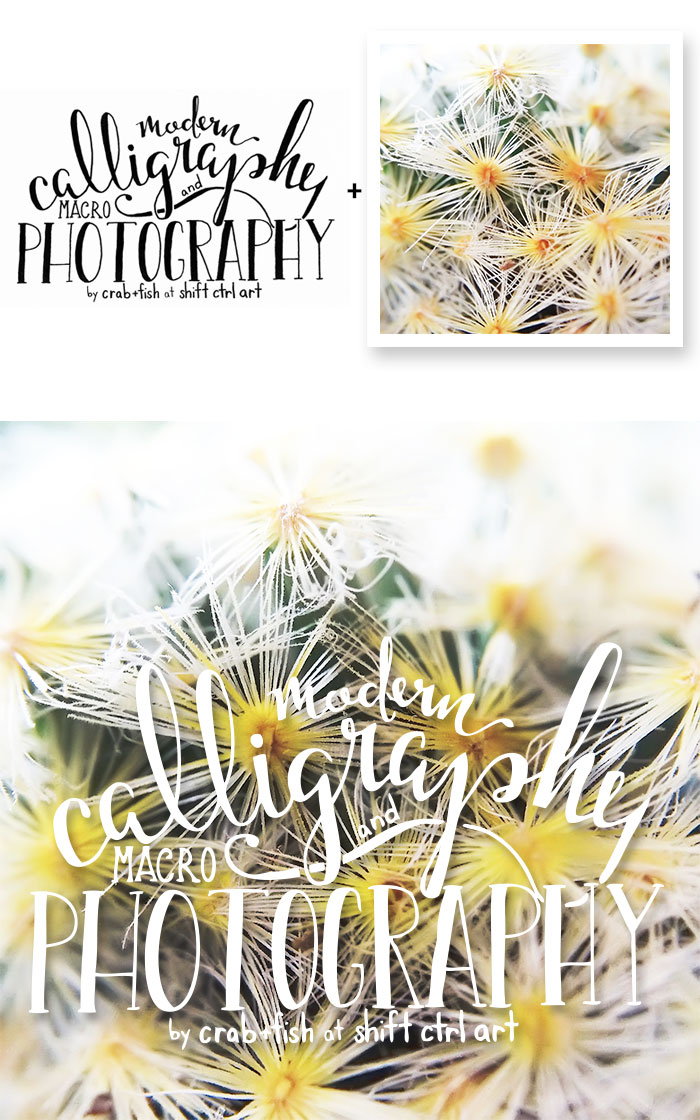 (This post contains affiliate links for the art supplies mentioned. I will earn a small commission - pennies - from a sale. Your price is the same as if you buy from Amazon directly.)
Share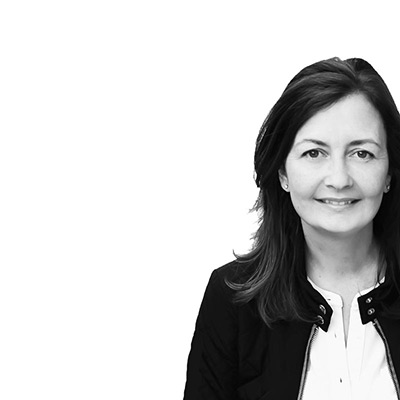 Categories
Great find: Modern calligraphy and macro photography with Mari Orr is posted in the category
Great Finds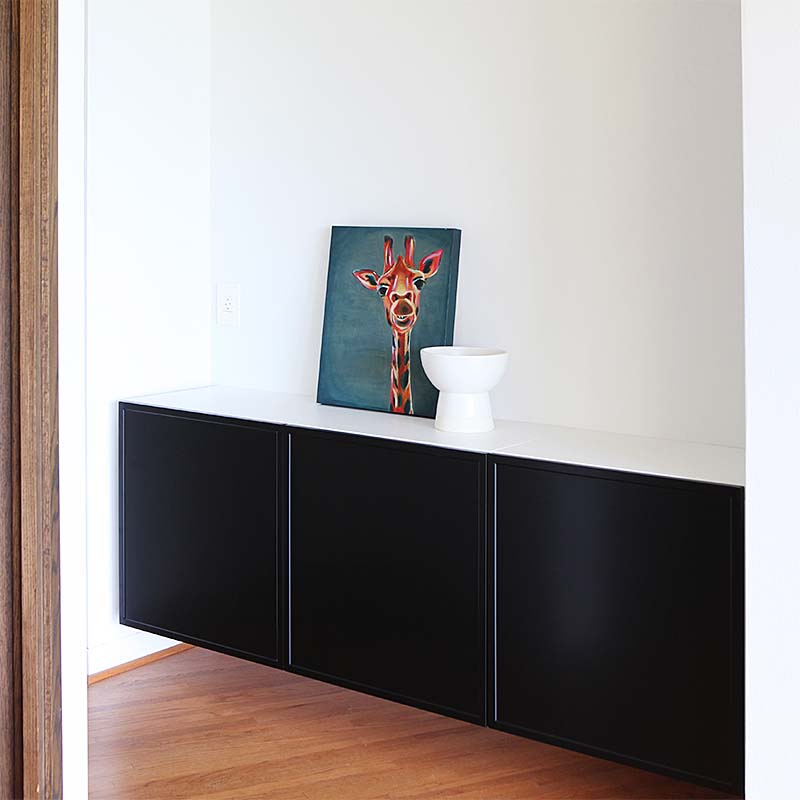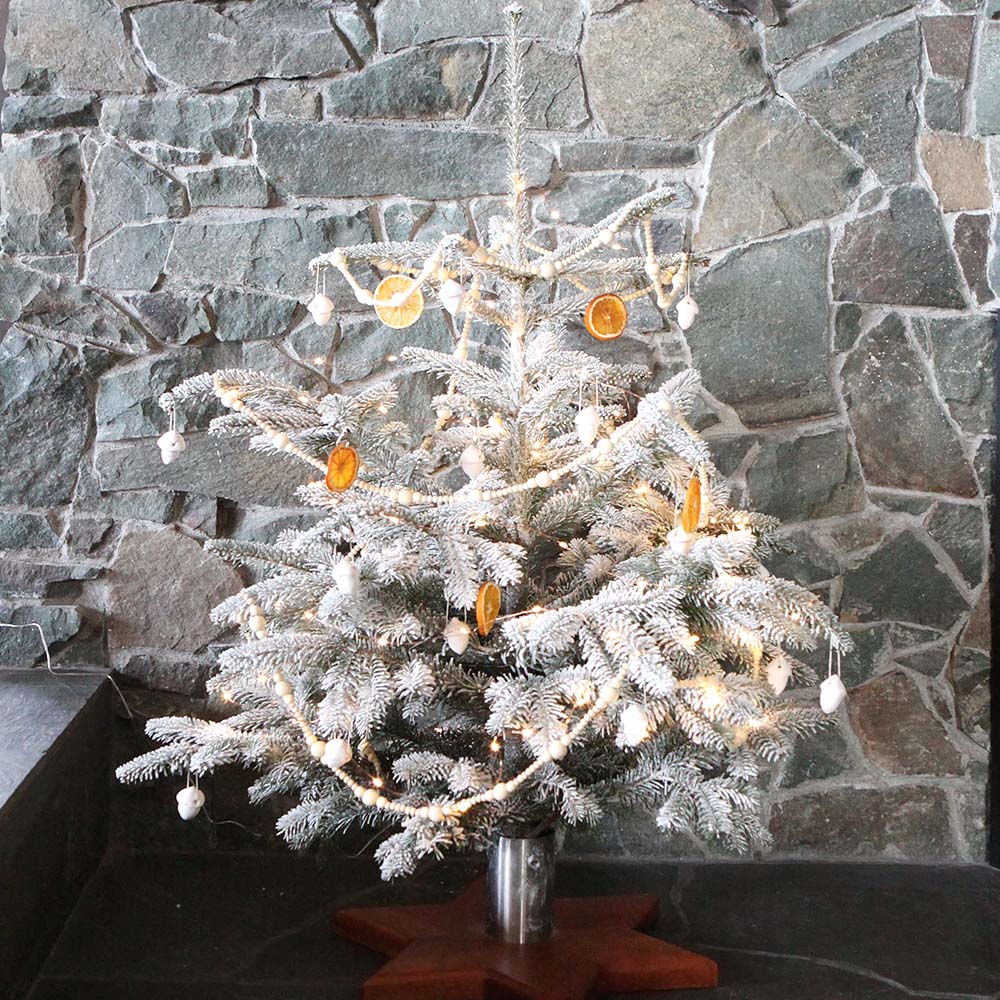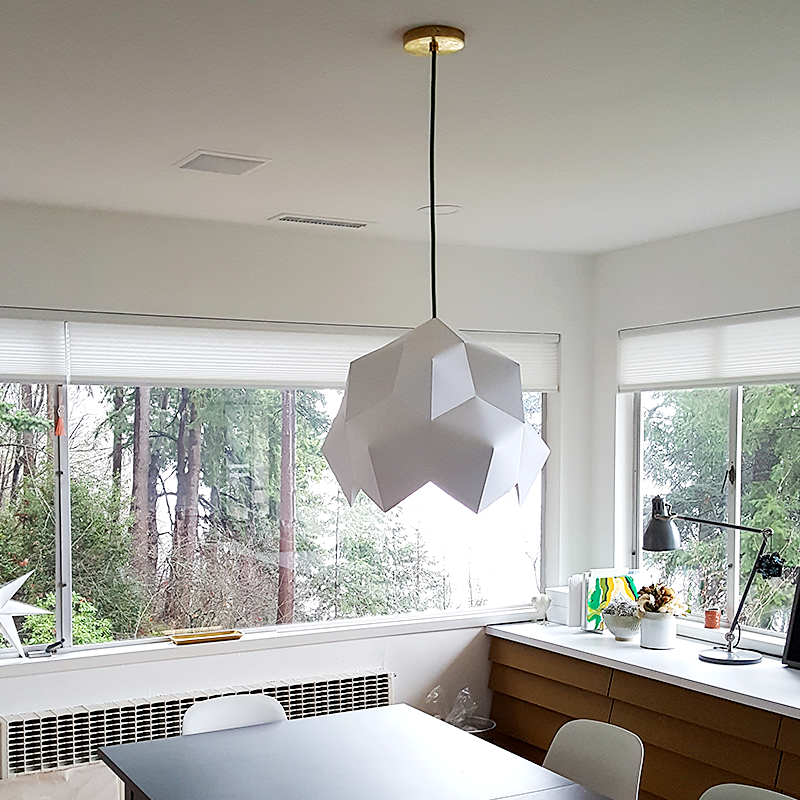 Search
We have been featured here
Full list
here
Search
We have been featured here
Full list
here