Wool-wreath dressed up.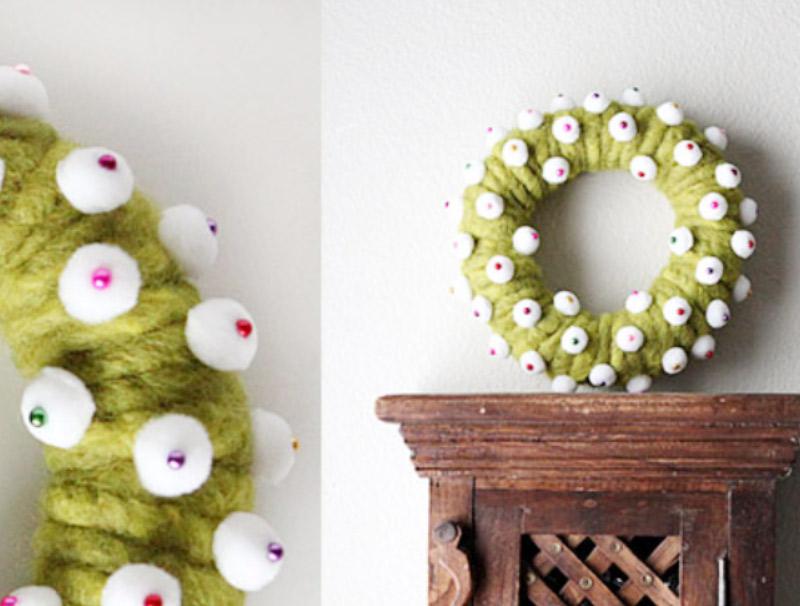 I just added the last reveal picture to the
advent calendar reveal.
If you tried stopping by yesterday, you probably could not load my site. As I posted on the
Facebook page
, our entire neighborhood had an 11 hour power outage. from 6.58 am until 5.50pm. on the day of Christmas eve. Smack dap in the middle of when we were supposed to cook all our Christmas food. We ended up with duck from the barbeque and some of the other things were cooked on our camping stove. It was very interesting to say the least. So here is a catch-up post of yesterday's last Christmas project - or actually, it's not that Christmassy... What do you think?
This wreath has a nice dr. Seuss vibe to it, I think. It's whimsical and colorful.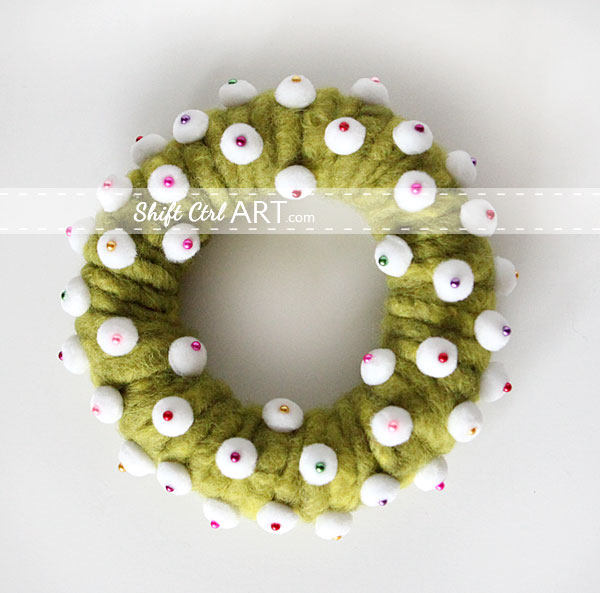 The wool wreath, I made this past summer. It's made out of wool roving that has been gently spun so that it is still thick and not quite yarn yet. I wrapped it around a styrofoam wreath form, that I had first padded with some felt - the other green color you see there. That was to give it the right dimensions, make the wreath a bit chunky looking.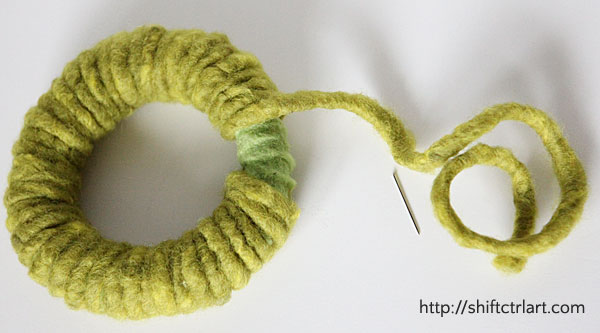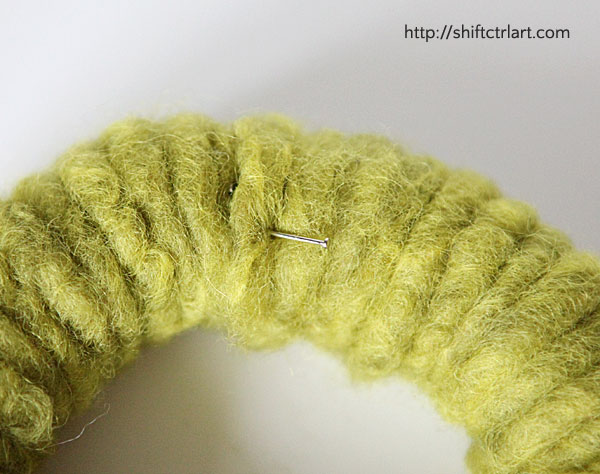 The the wool roving is simply tucked in place with pins, like the one above, every so often, the ends as well. On the back side.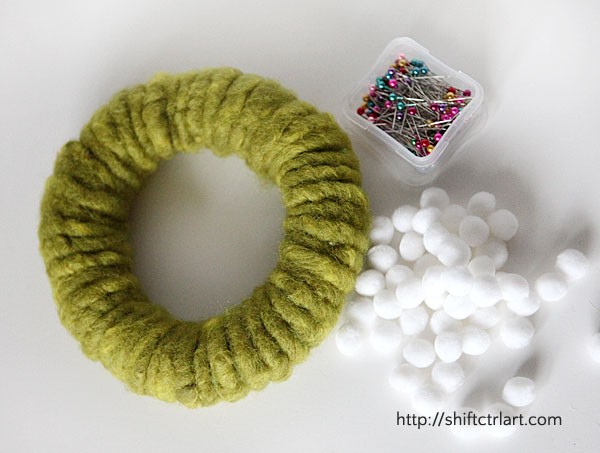 Yesterday, on Christmas eve day, while the power was out anyway, I dressed it up with some white craft store pom poms and colored pins.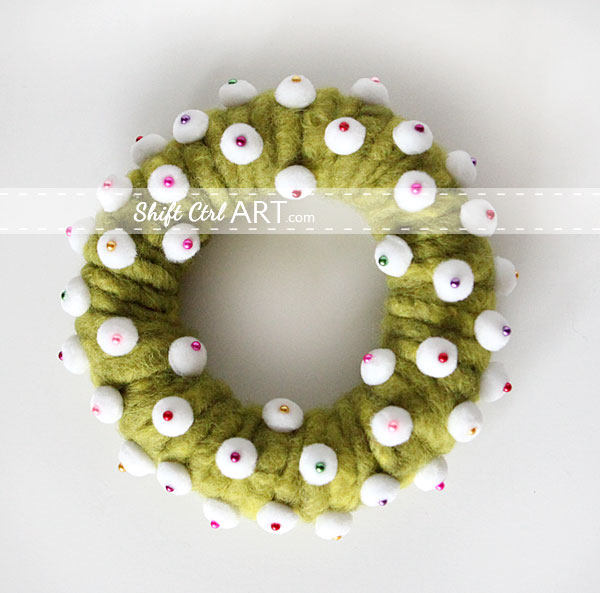 I think this is only sort of Christmassy. It can stay up after Christmas stuff has been packed away, don't you think?
It is hanging out on top of our key cabinet in the hallway right now.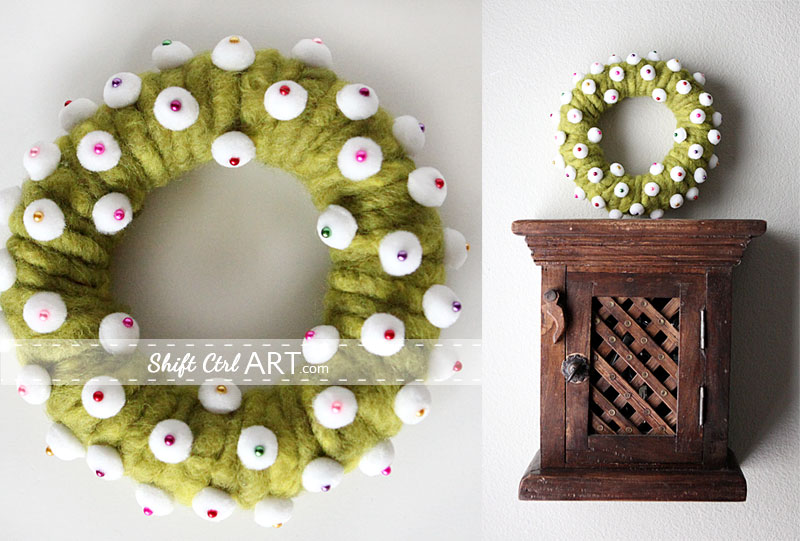 I hope you had a terrific Christmas eve! with power!
Share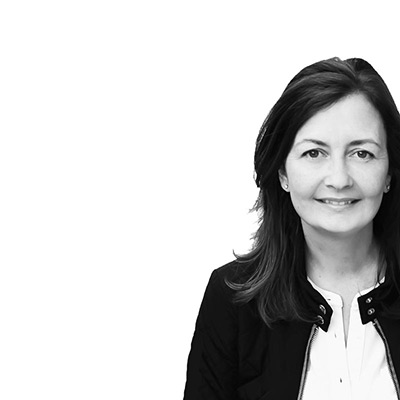 Search
We have been featured here
Full list
here