Two gifts ready for giving - gift wrapping idea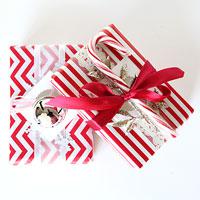 So when I say that I will be back on Monday that really means "unless I have a little weekend update".
Here is a quick couple of presents wrapped, ready for giving.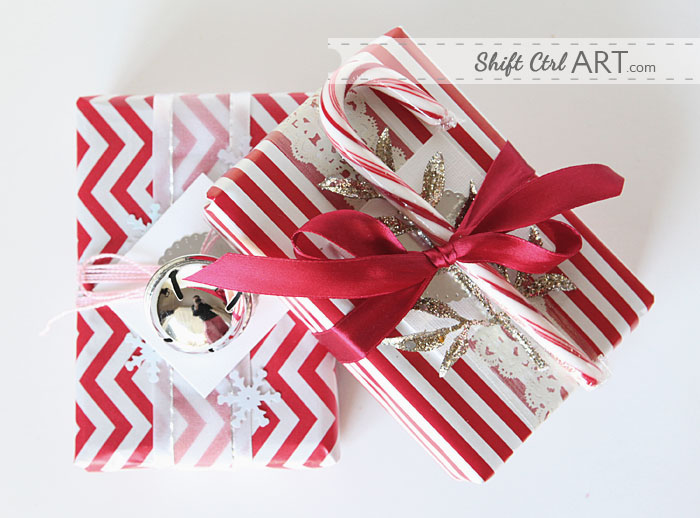 I made a couple of simple gift tags by cutting some crisp white
Bazzill
cardstock and adding a Martha Stewart folio (from Staples) sticker to the front. I love the linen texture of the original Bazzill.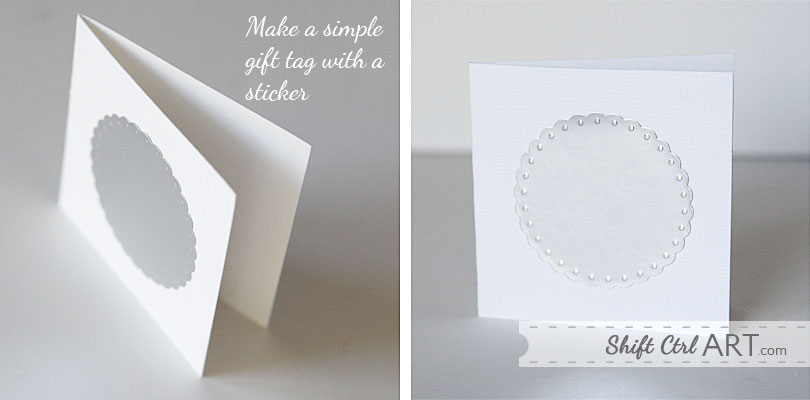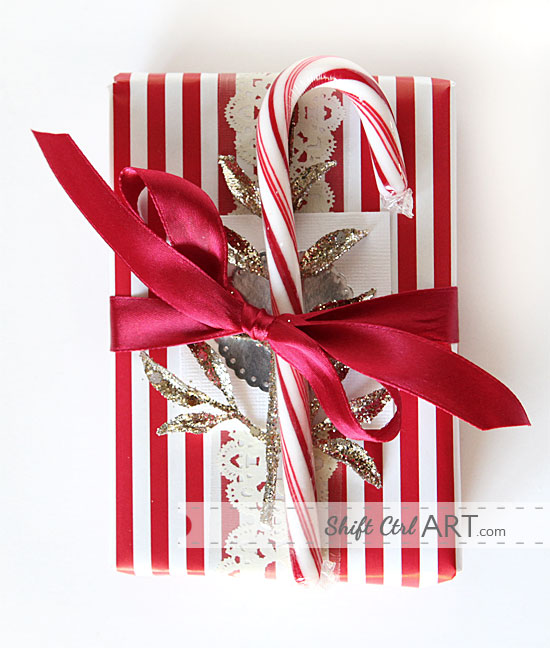 After wrapping the gift, I added some of the ribbon that I talked about
here
. Then I tied some red fabric ribbon around the other way and stuck a small glitter-branch, the gift tag and a peppermint cane under the ribbon.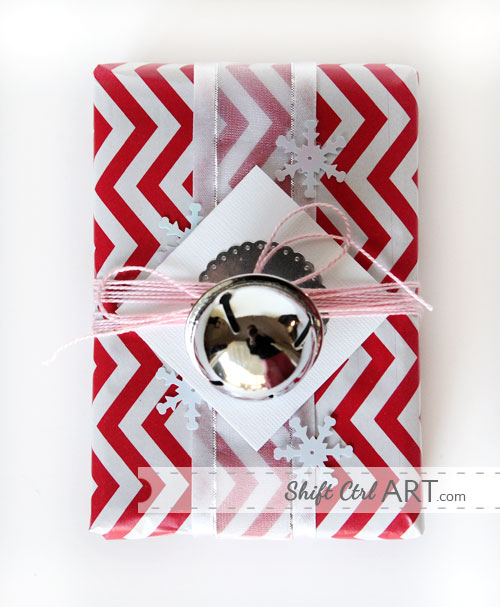 Here I used the chevron gift wrap from the 1-dollar section at Target, that I
tweeted
about the other day. I dressed it up with some sheer ribbon. I love that you can see the chevron through the ribbon. Then I added snow flakes which I attached with glue dots. Finally I wrapped pink craft string around the other way and tied a big jingle bell to the string. I pushed the gift tag under the bell.
I love how you can dress up gift wrap. I usually buy papers that I can use all year round and these red and white papers can easily be used for any occasion.
Share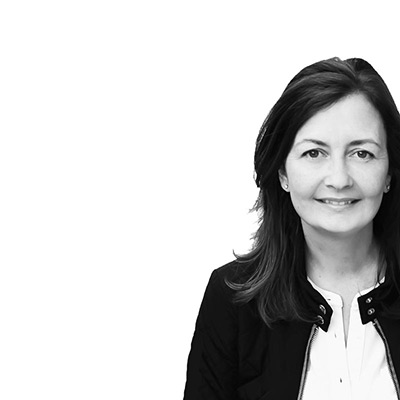 Search
We have been featured here
Full list
here