5 Halloween ideas for the front door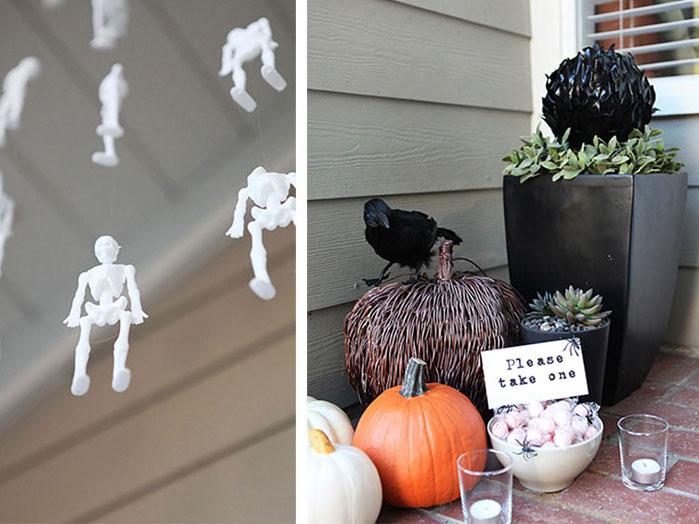 I am so excited to be over at
Brooklyn Limestone
today. If you are visiting from over there: Welcome! Thanks so much, Stefanie, for having me today.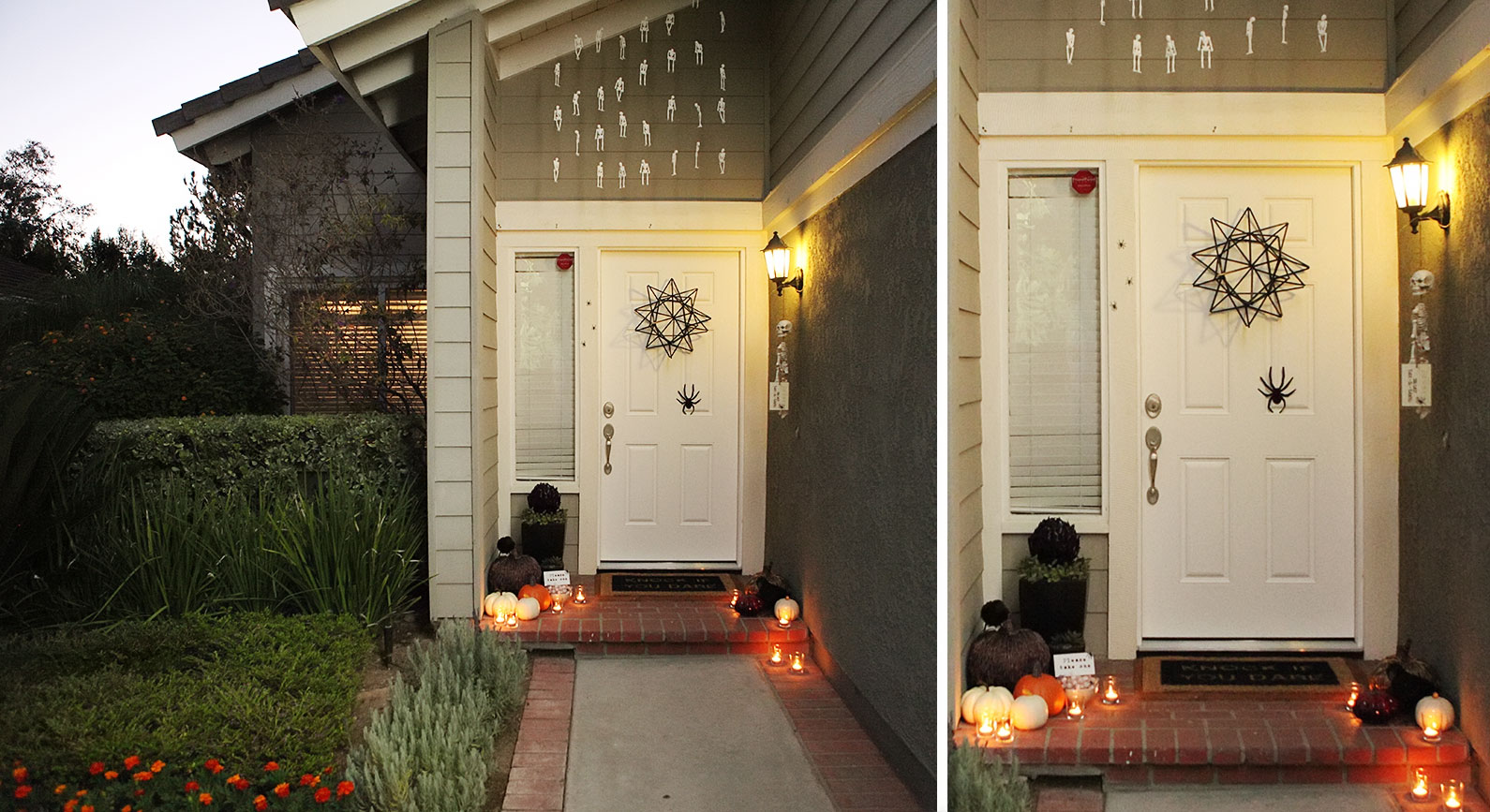 This year, I made five new projects for our Halloween front door. Here they are:
1. A straw spider web door wreath

2. A skeleton canopy

3. A Halloween door mat

4. A spider infested bowl of bloody gumball eyes

5. A black artichoke ball

1. Spider web wreath for our door.
Tutorial for spider web wreath
2. Skeleton canopy.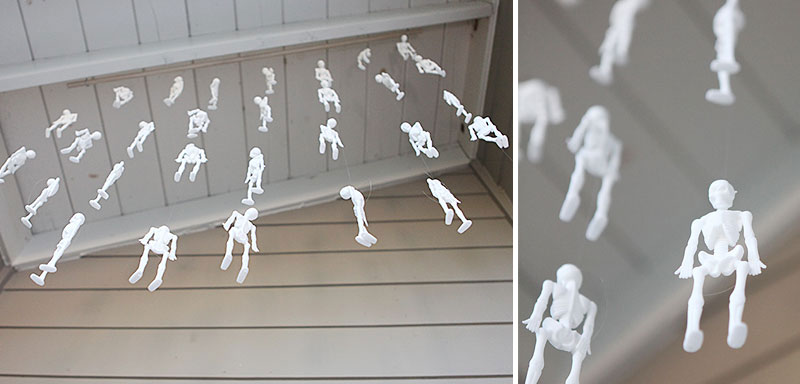 This has such a great effect in real life because you stand right underneath it when ringing the door bell for your trick or treat!
We got three bags of
stretchy skeletons
and strung them (I had a great helper) to a long dowel rod with nearly invisible fish line. Frank added two hooks over our door. The dowel slides in and one hook is turned slightly to hold the dowel in place.
Imagine looking up and seeing this:
Ohhh spokey!!
3. Halloween door mat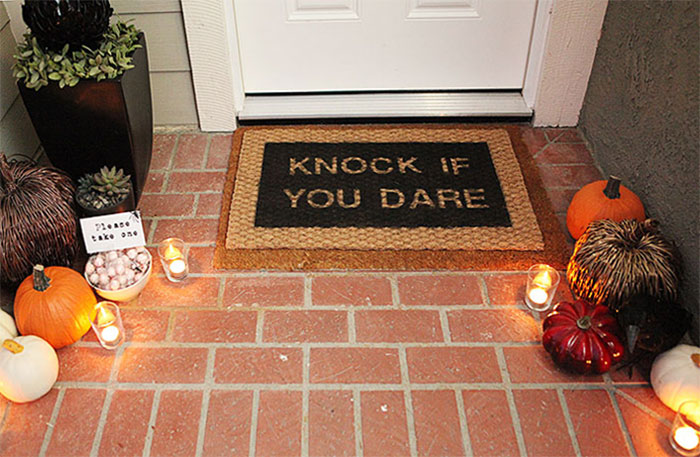 I made this using a inexpensive
door mat
from IKEA, some 3 inch vinyl letter stickers (could not find online) from Staples and some masking tape from the hardware store.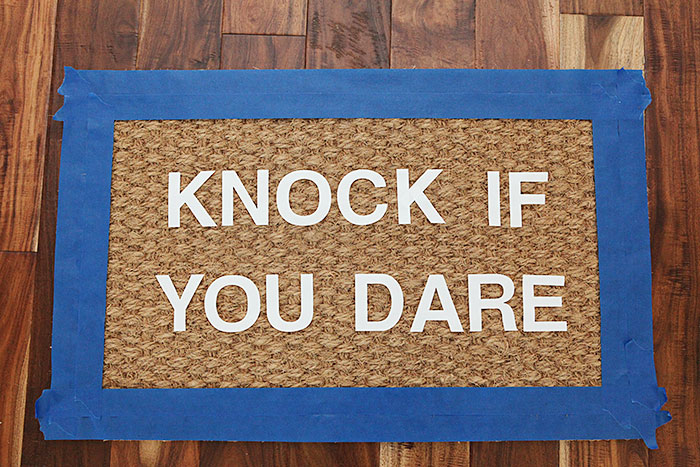 There was only one 'K' in the package, so I made the other K out of a couple of 'Is' cut to size. I gave the mat a good straight on spray paint in matte black, then removed the stickers after the paint dried.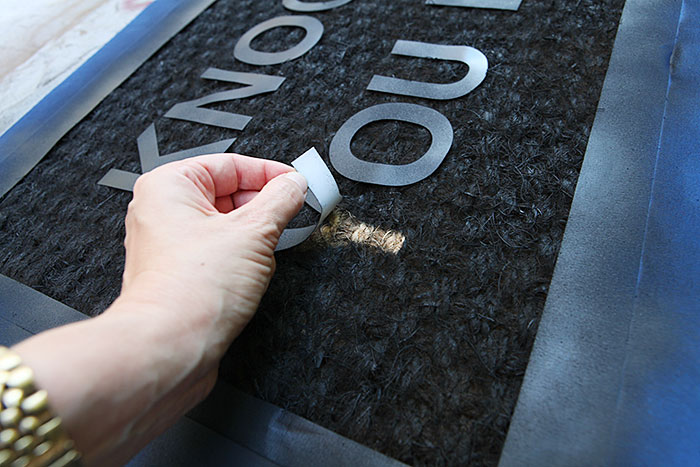 4. Spider infested bowl of bloody gumball eyes.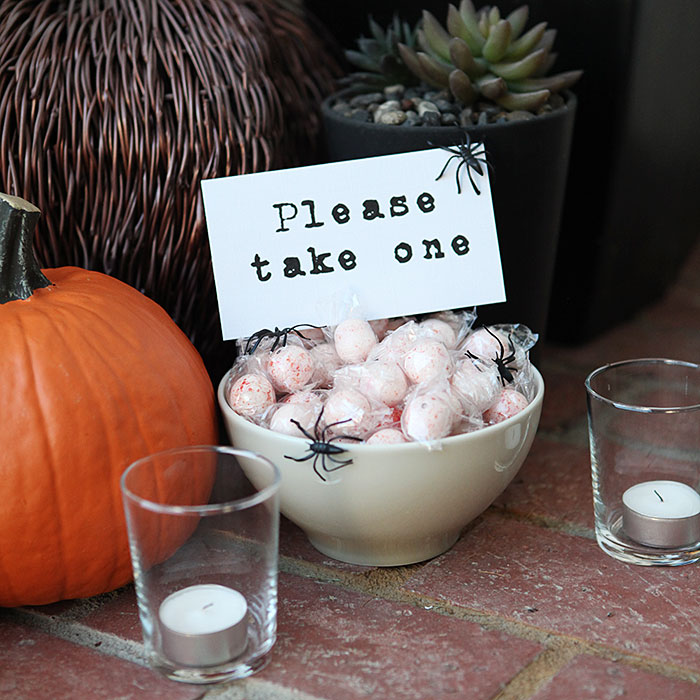 I sometimes leave a bowl outside for trick-or-treaters. And I am usually surprised when no one has just grabbed everything by the time I check in on it. Here I got some
gumball eyes
and added some
spiders
to the bowl and a sign taped to a straw. I used
this font
for the sign.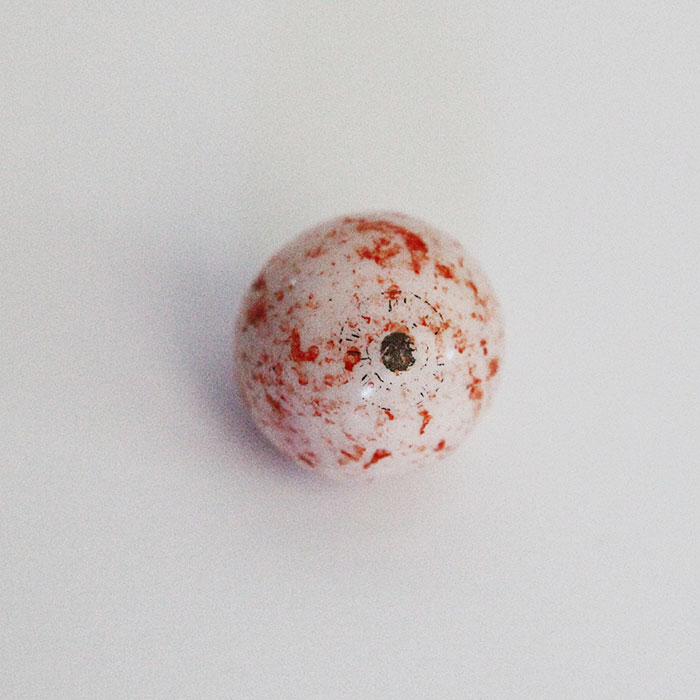 A close up of a gumball unwrapped.
5. An black artichoke ball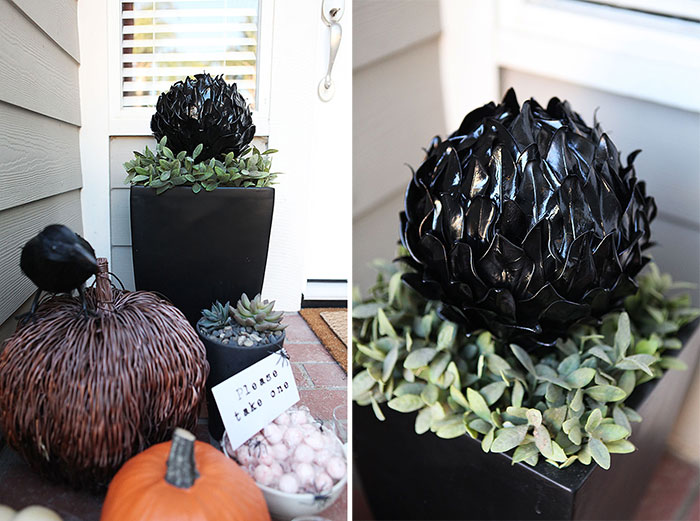 This is a different take on my
silver leaf pumpkin
from last year.
I used a Styrofoam ball and broke two bamboo skewers in half and inserted them as a stand. Then I used Ligustrum leaves from our hedge. I hot glued (with the kind of glue that isn't super hot) them onto the ball in a layered fashion starting at the top and working my way down.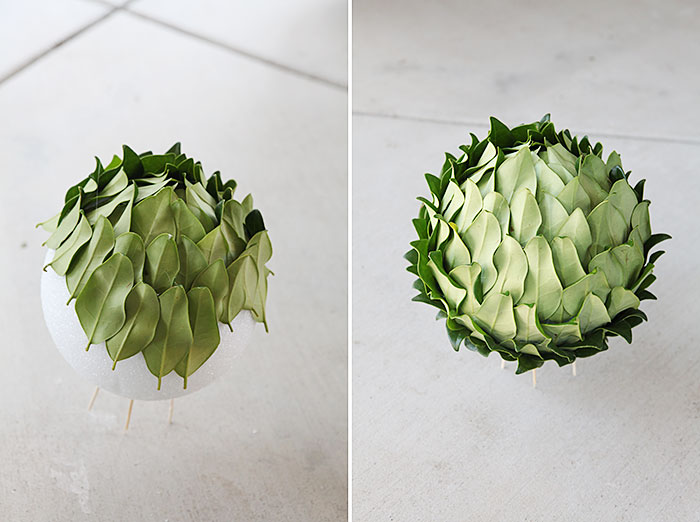 Then I spray painted everything a glossy black.I put the black artichoke on top of our
forever planter
next to our door. A couple of days later the leaves had dried a bit exposing the Styrofoam underneath, so I gave it a second coat. Last year, I spray painted the leaves first, then attached them without waiting for them to dry making a royal mess. This year I just attached the leaves, then spray painted. Worked much better.
There you have it. The 5 projects I did for our Halloween front door this year.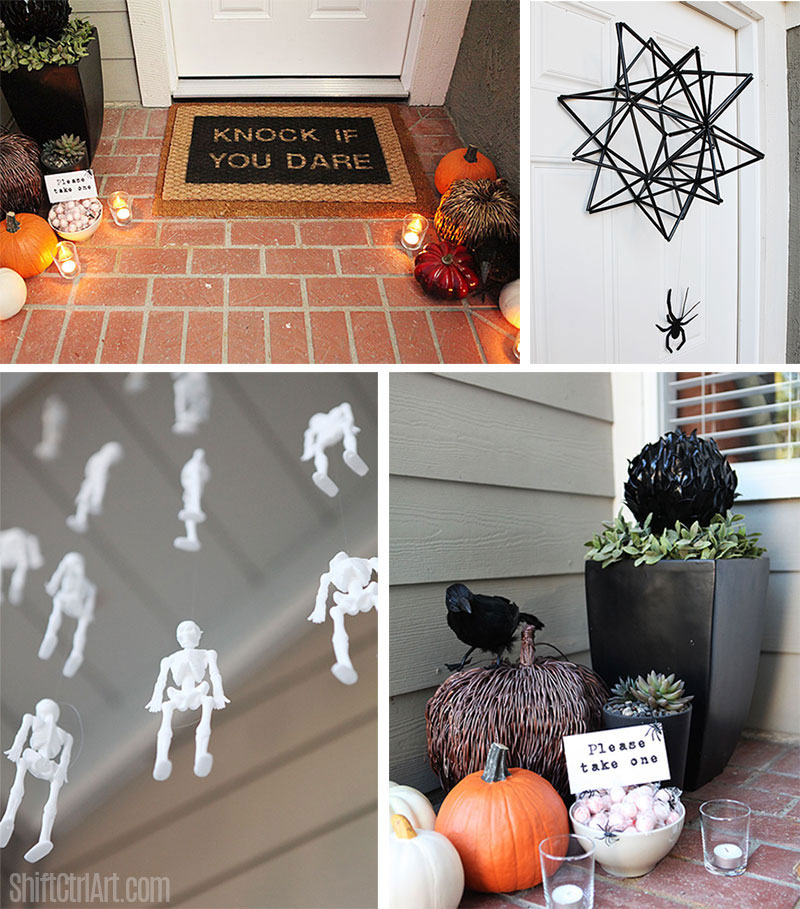 I can't wait for the first trick-or-treater to come knocking. I hope they like gumballs!

Last year I made
pocket ghosts
and
ghoulish eyes party favors
, and B was dressed up as
Ness from Earthbound
Share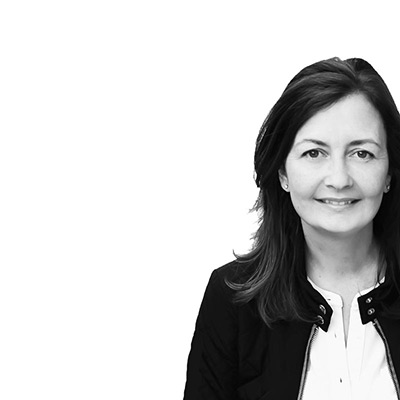 Search
We have been featured here
Full list
here