My mantel is dressed up for fall/Halloween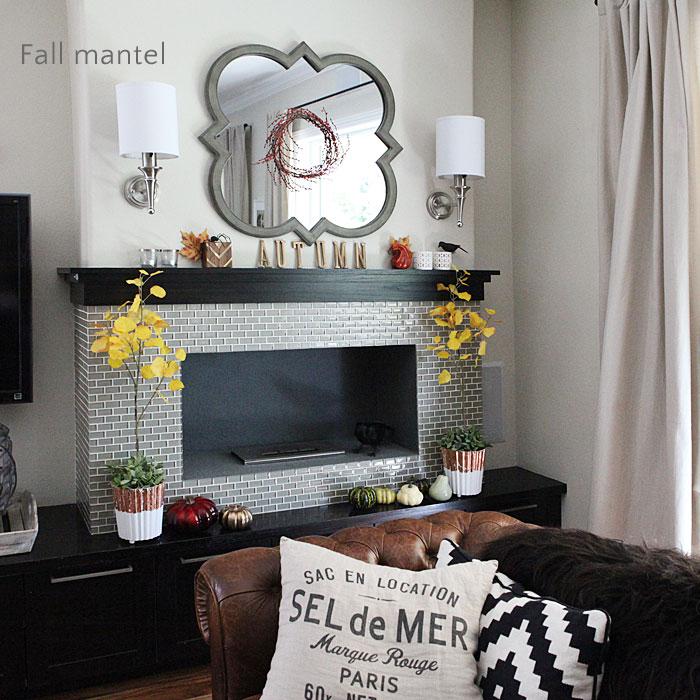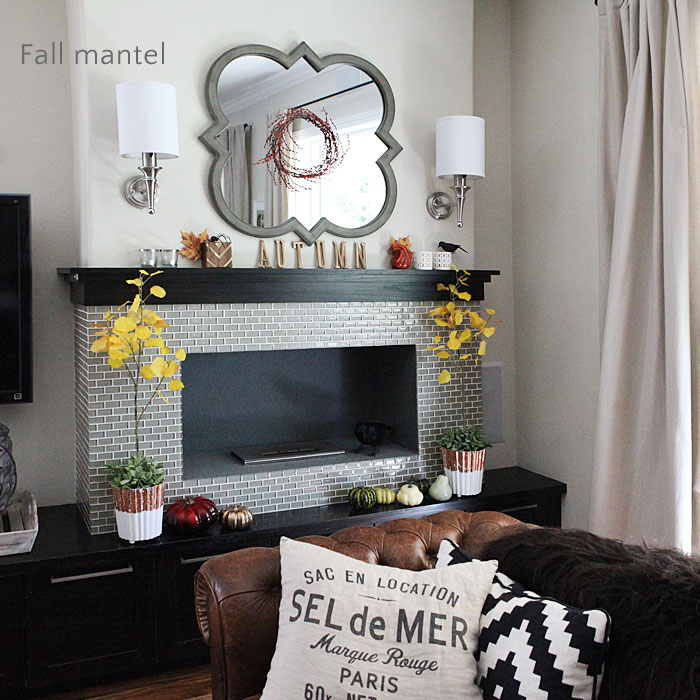 Say hello to my
little friend
newly dressed up fall mantel.
This mantel came together in a very short time. Isn't that the best kind?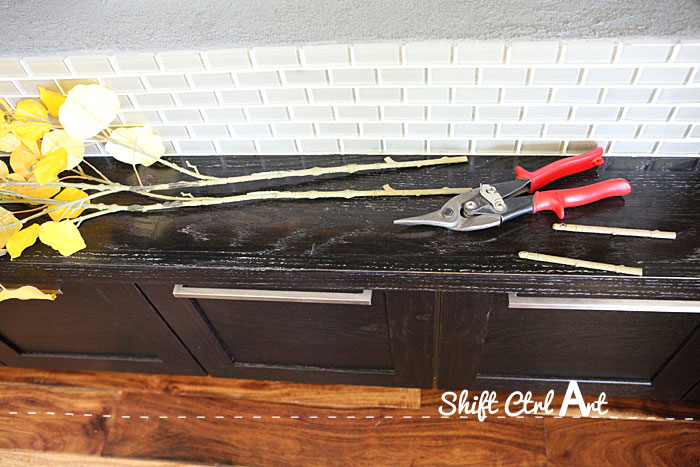 I went to Michael's yesterday on the way home from the library. We just finished our
H. C. Andersen unit study
(Just posted on B's corner) and are diving head first into some Norse Mythology. All the fall stuff was 50% off. Yay!
But back to the mantel. I cut a bit off the two sticks with my big girl wire cutters.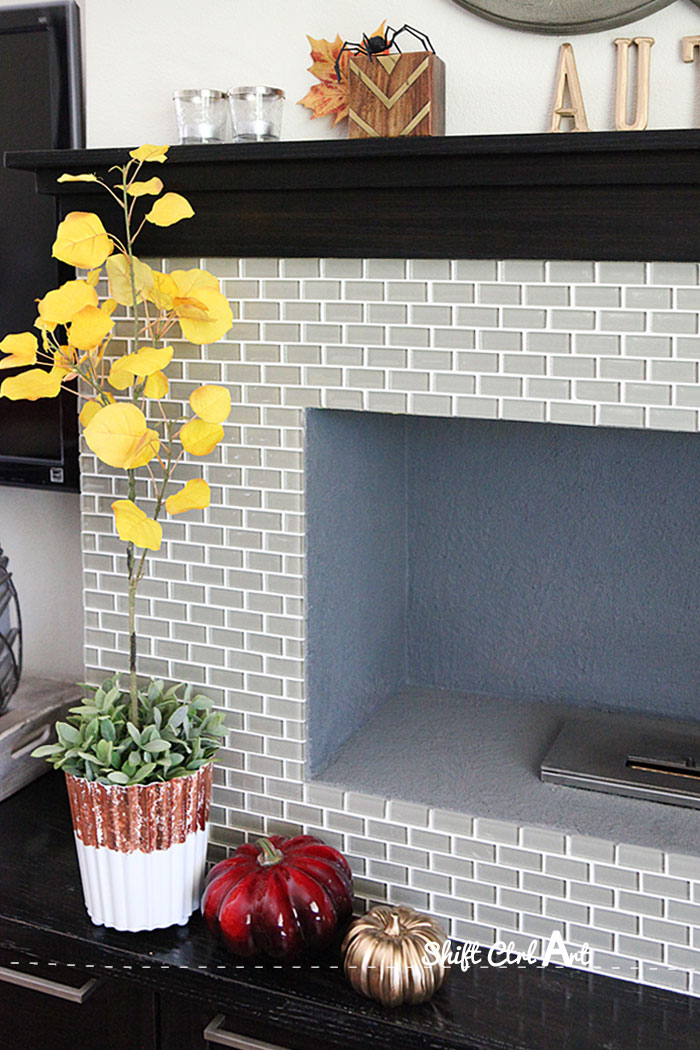 I made the
cobber crackle pots
last year for my Christmas table. Now I am re-using them here in my fall display. I plopped two IKEA forever Fejkas into them...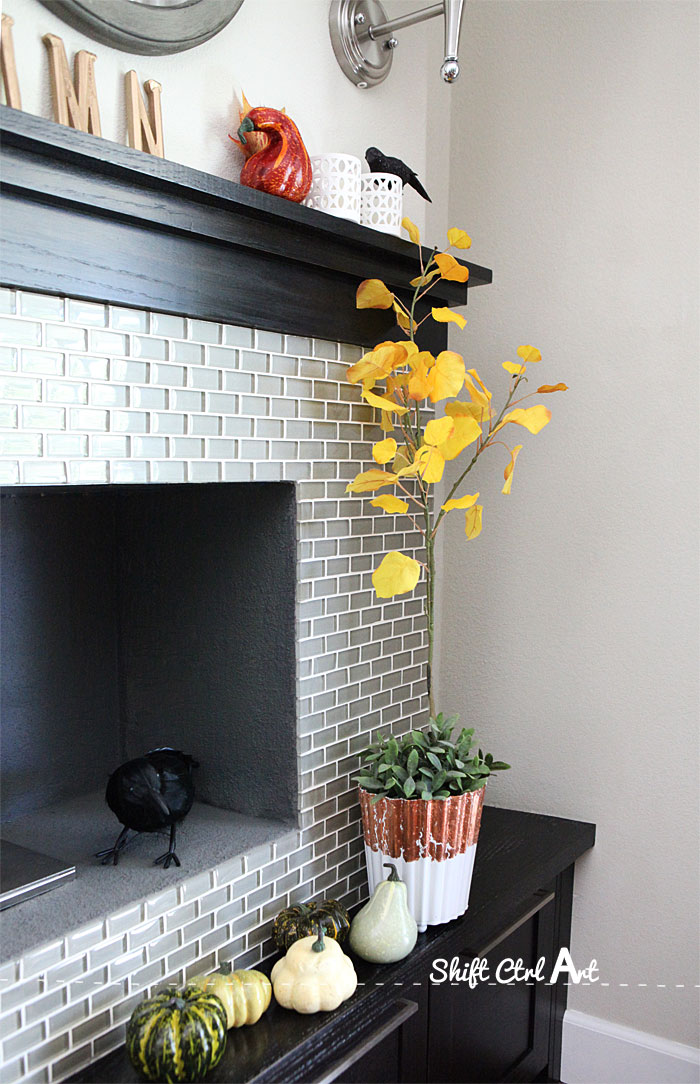 Then stuck a stick of leaves down the center of them. And Voilà - two fall mini trees.The raven also jumped into my basket. As did the faux gourds.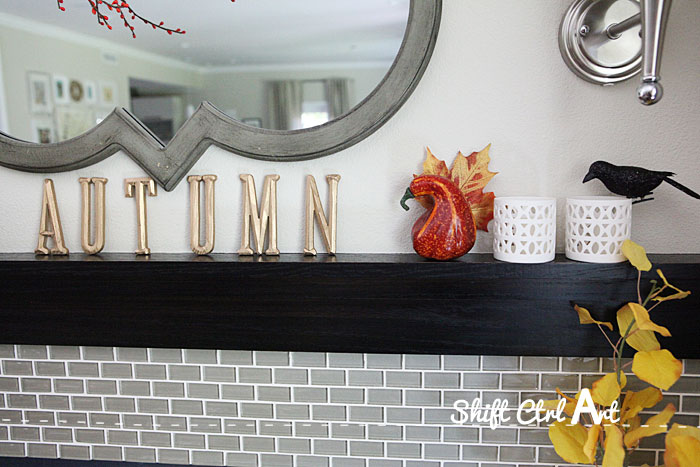 I got some wooden letters which I quickly spray painted with gold and spelled out Autumn.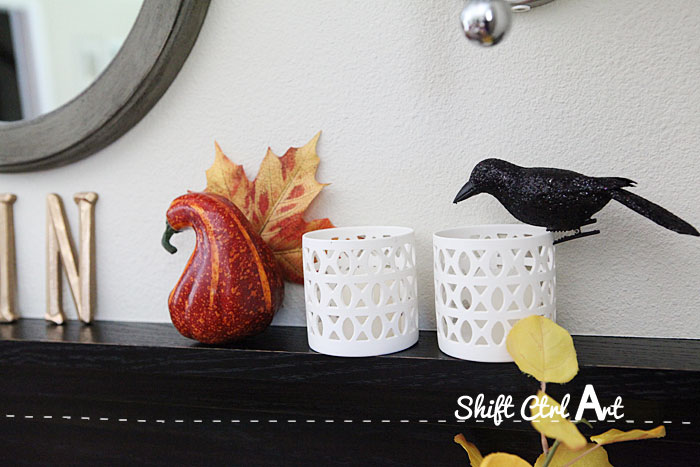 Oh and a clip-on bird. Can't have too many of those.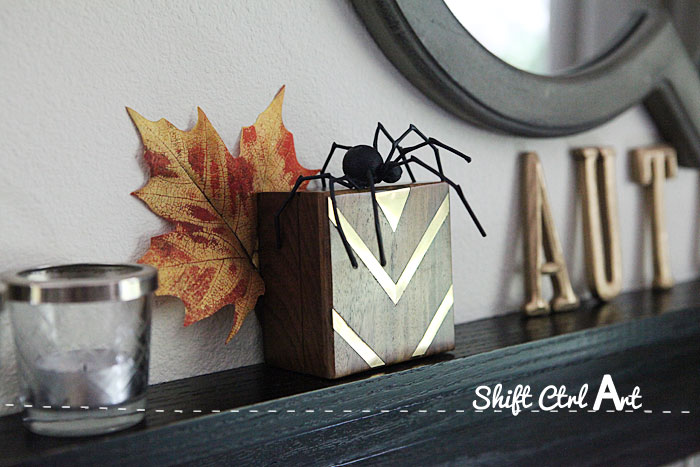 That spider was a topper on a birthday cake for one of B's birthdays years ago. He is a Halloween baby.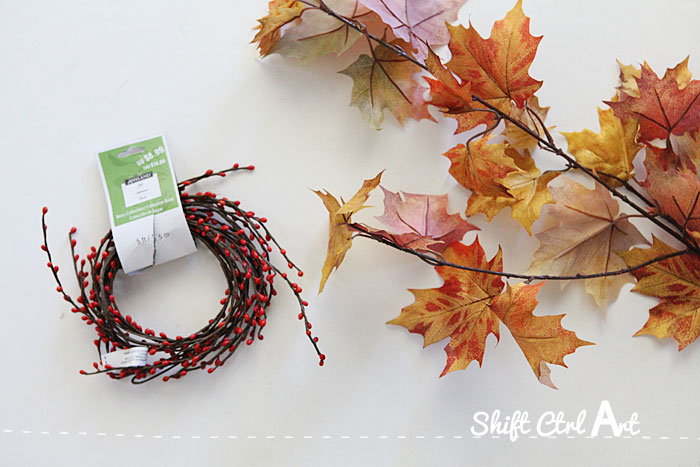 I got a strand of pepper corn which I unfolded...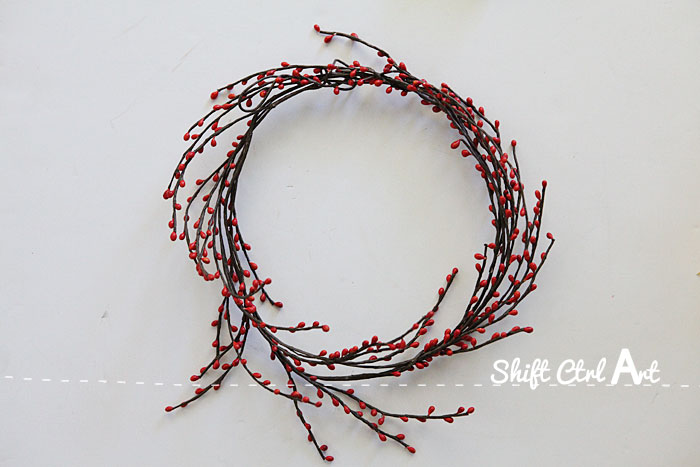 then folded it into a bigger wreath. I twisted the ends around to secure the circle.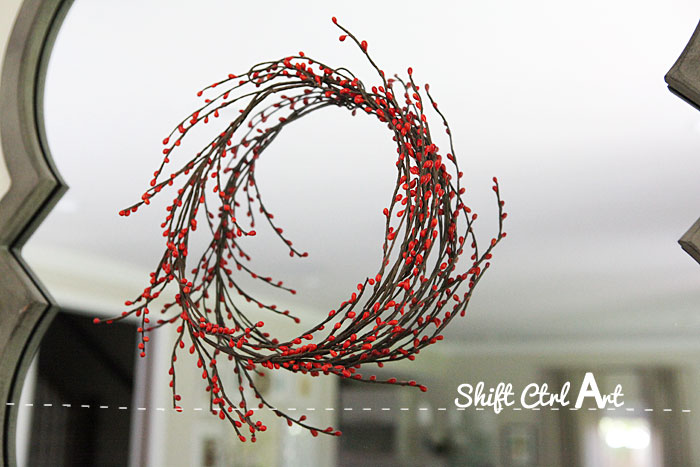 Then I hung it from my mirror using fish line. Ever since
I turned my quatrefoil mirror
, I have these nifty <> to hang things from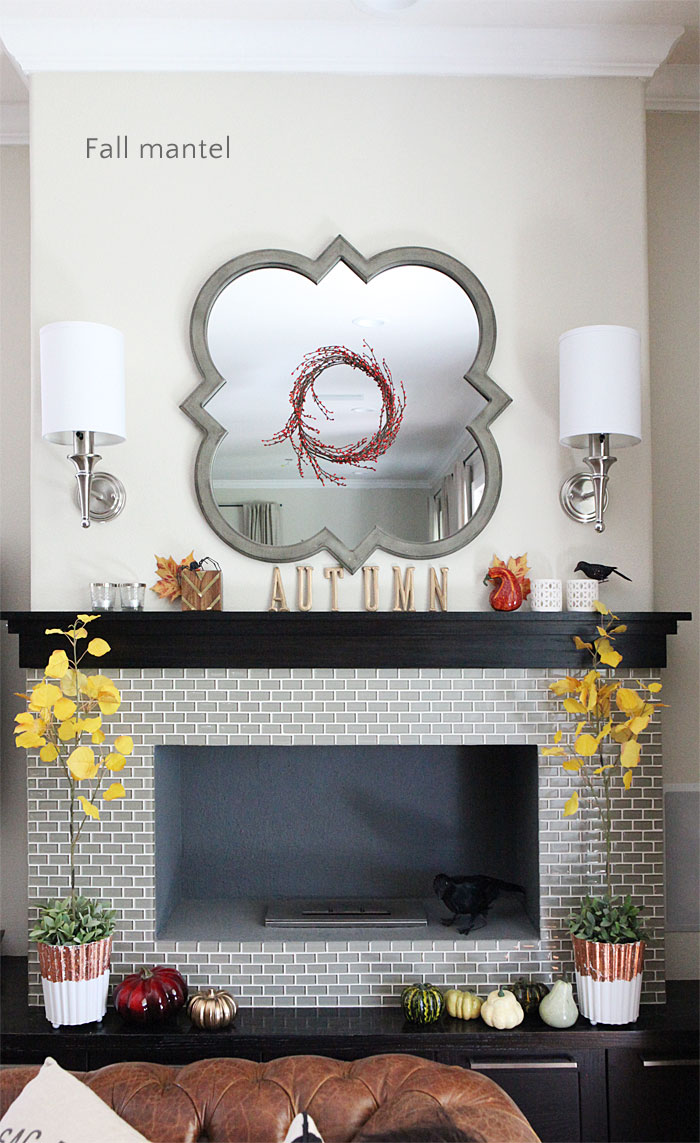 And there you have it. A quick mantel display! Happy fall y'all

Sharing over at
Thrifty Decor Chick
Sharing with
http://www.itsoverflowing.com/2013/09/share-your-creativity-97/
Share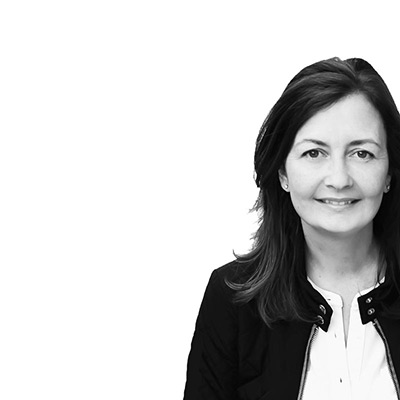 Categories
My mantel is dressed up for fall/Halloween is posted in the category
Seasons
|
Living room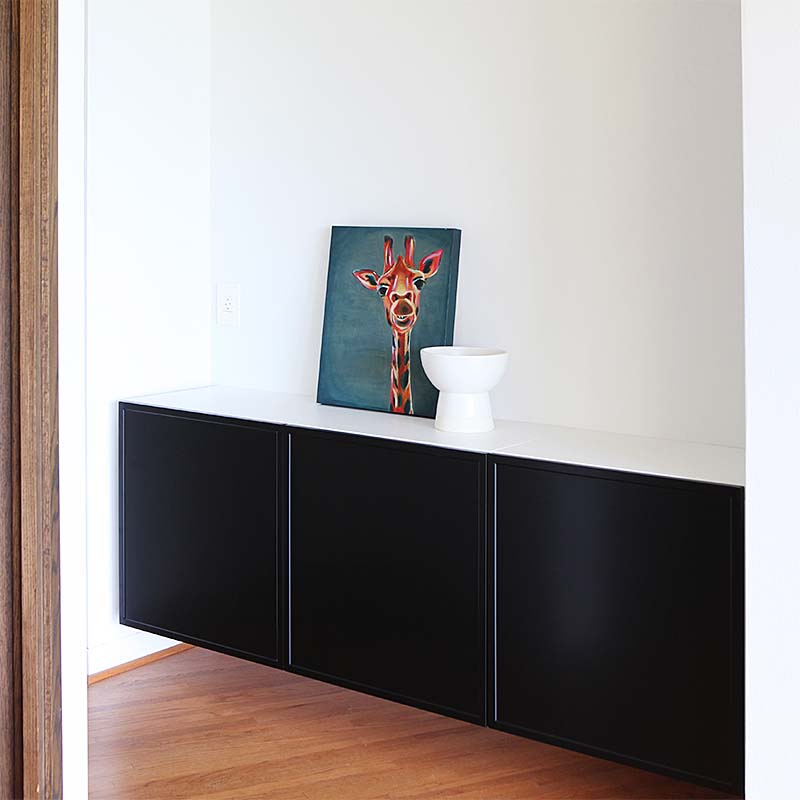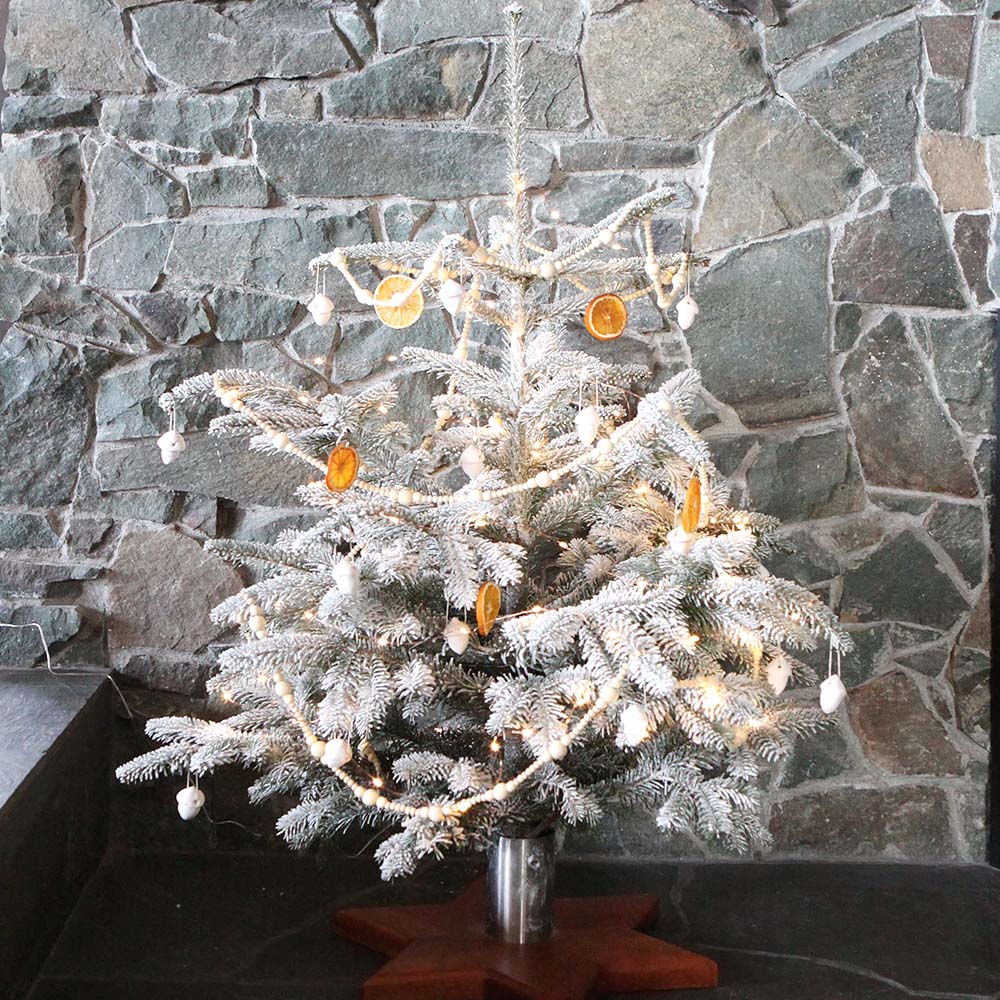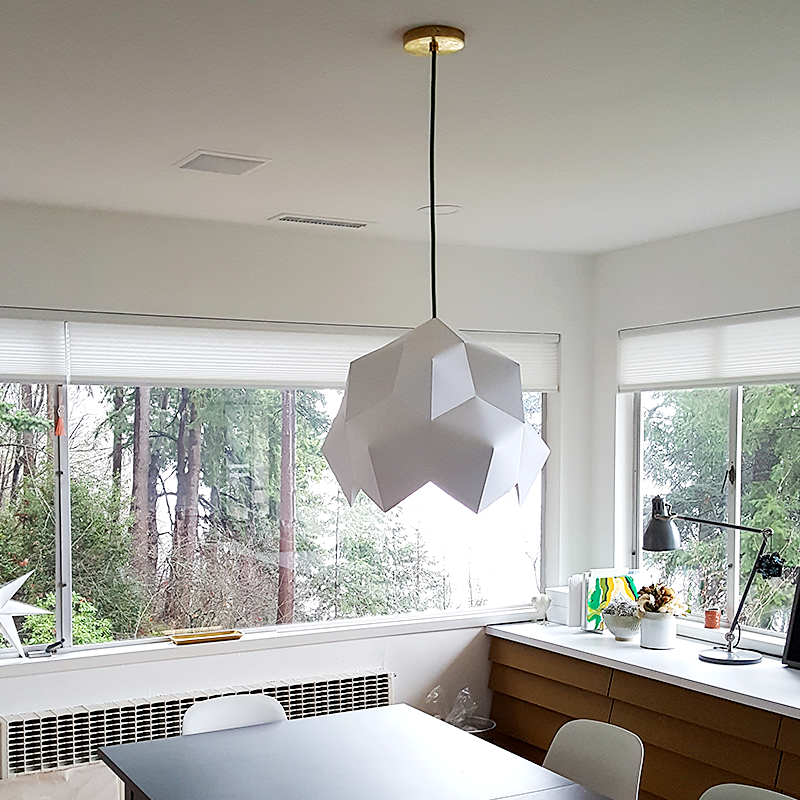 Search
We have been featured here
Full list
here
Search
We have been featured here
Full list
here