hallway reveal - new floors and lots of storage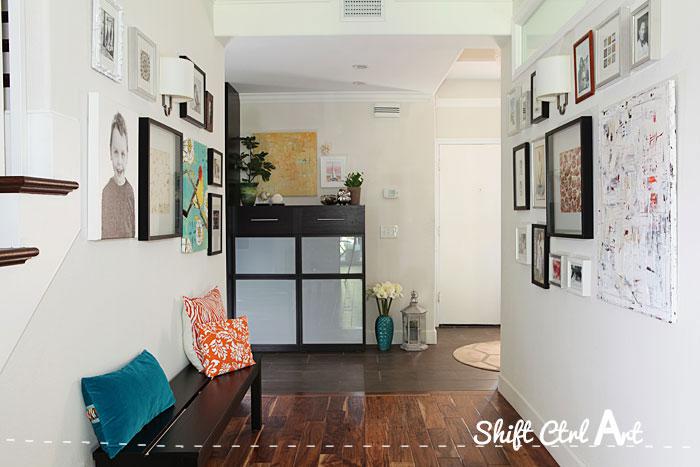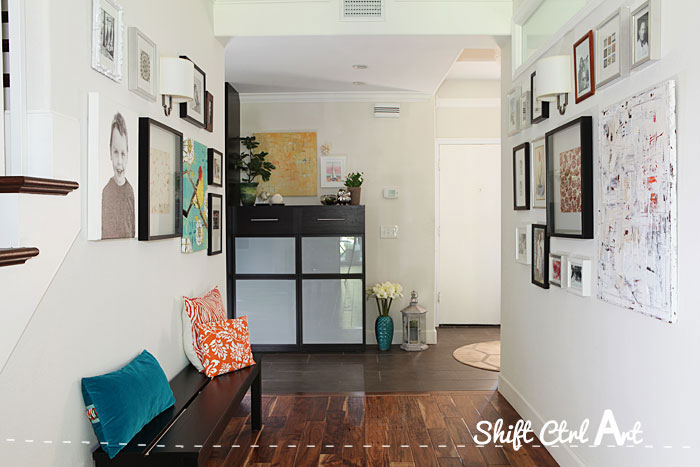 After
Better Homes and Garden
was here a couple of weeks ago, inspired by their Photographer, I started
playing around with my flash set-up
. I get to talk about BHG a bit yet, right

As long as I mention it less time that Andy Cohen said "Oprahcalypse" last week, I'm ok, right? I'm still way under...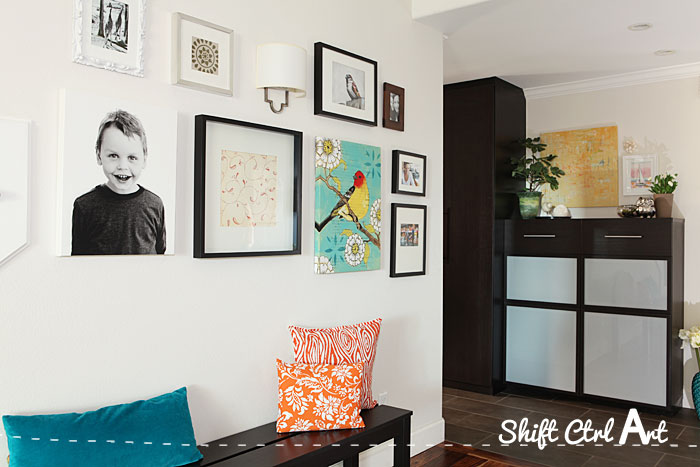 Above: This is the wall next to the new stair case that we put in. On the wall is a picture I took of B when he was about 6 or 7 and I had it printed on a canvas. Above is the giraffe photo that I framed for Young House Love's
Macklemore thrift store challenge
in February.
Here is the
1st floor plan - before and after
so you can perhaps better get an idea.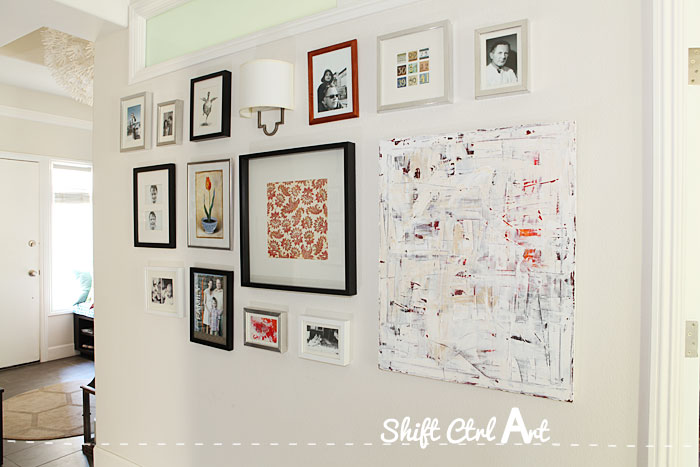 This is the new wall around the original living room, which now serves as our guest/game room. It's opposite the stair case wall.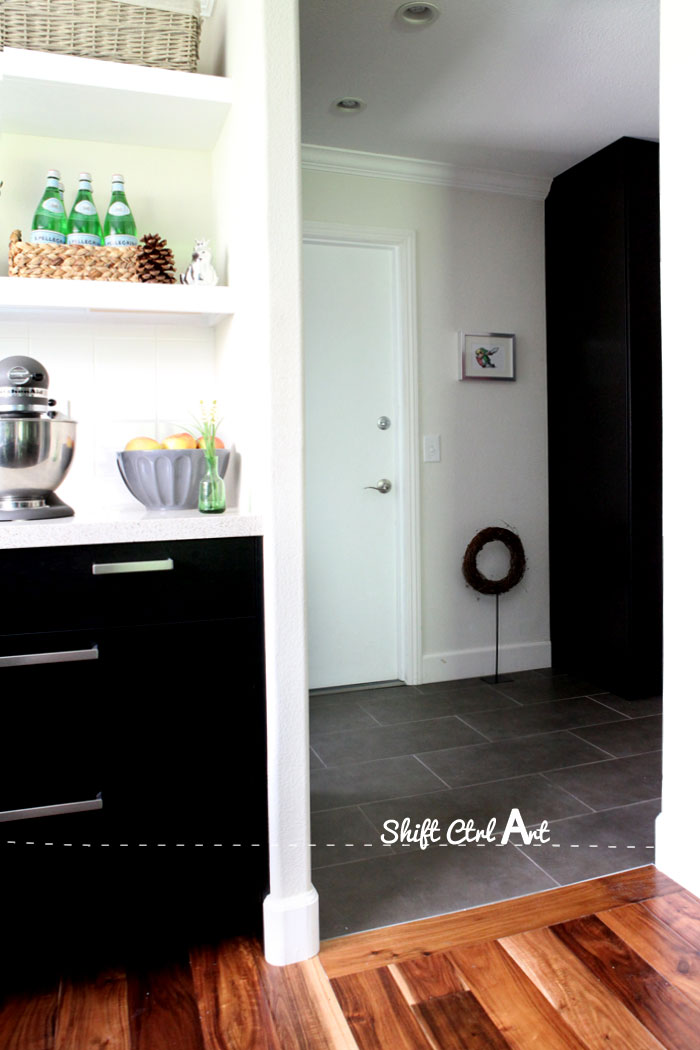 Going back around the stair case and into the kitchen, this is the view as you peek out into the hall way. The guest bath is around to the left. The door straight ahead leads to the garage.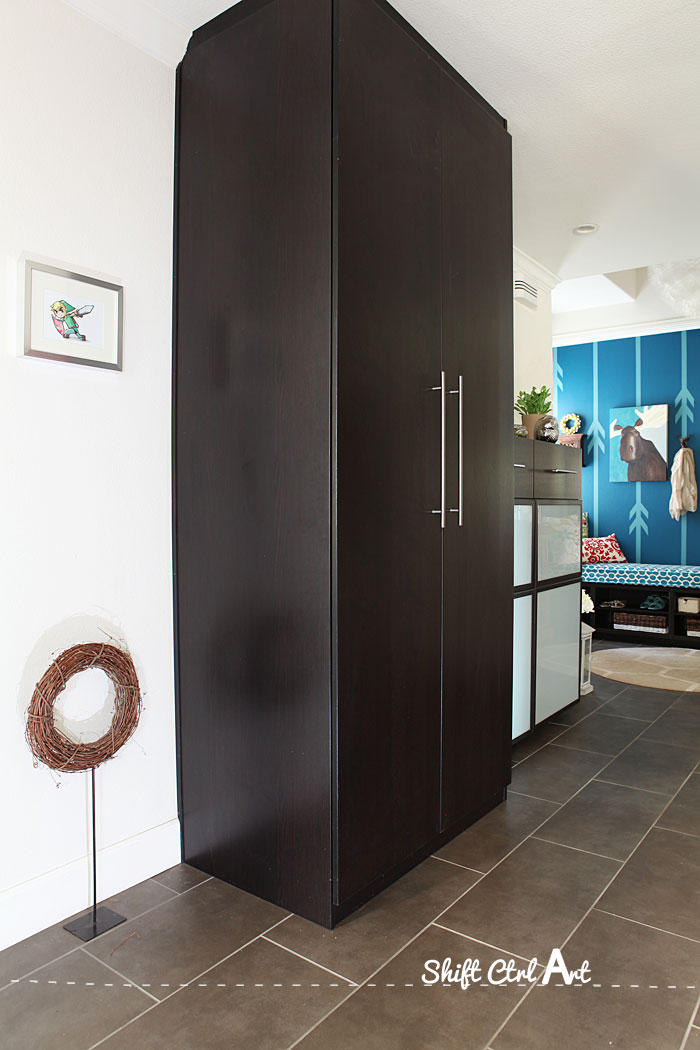 Here you can see the Pax wardrobe that we put in for shoes and jackets and next to that is a Bestå, Fremstå cabinet for backpacks and bags etc. And you can see the
entry hall
at the very end there as well.
We used a 12x24 inch gray tile from Marazzi in the front of the hall area.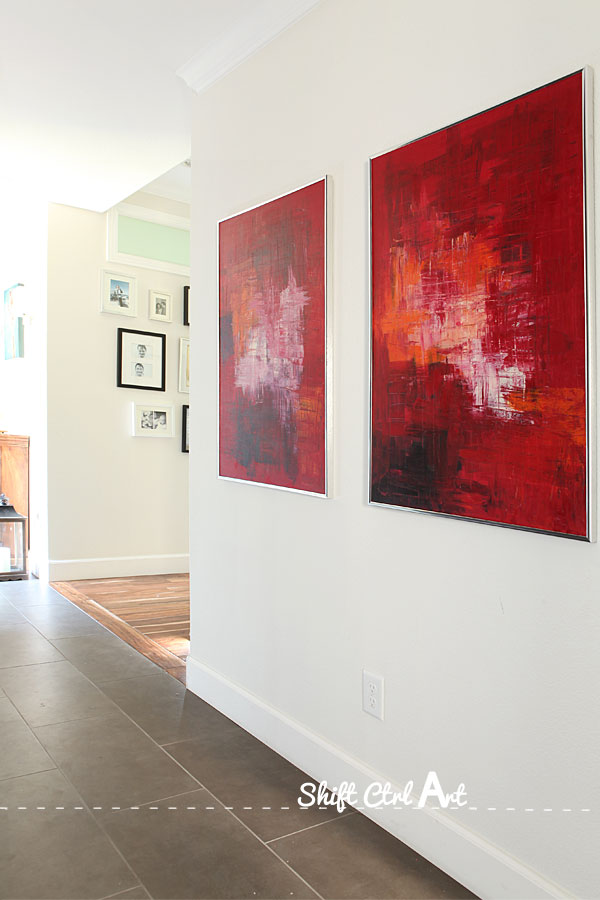 This is the wall across from the wardrobe and the back wall of the stair case. These were the first two big abstract paintings I made when B was little. They are 24x36 inches big.
Between the stairs and the new guest/game room we put in the same acacia hardwood floors as in the rest of the downstairs. That was to make this part of the hall feel more like a living space and less like a hall.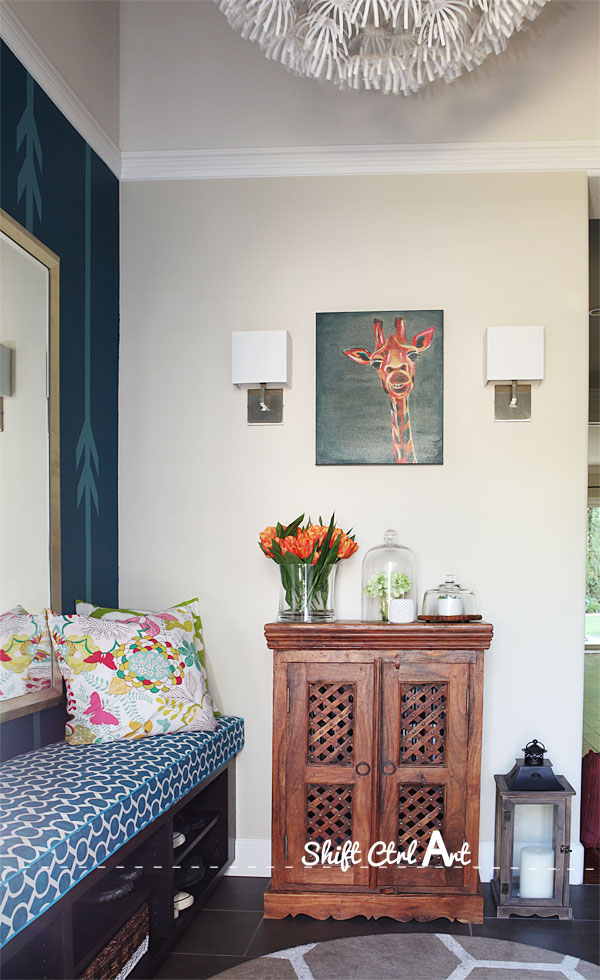 And here is the view from the front door. I painted the giraffe in art class. I took pictures along the way and you can see all those
here
.
And here is one quick look at the before picture again: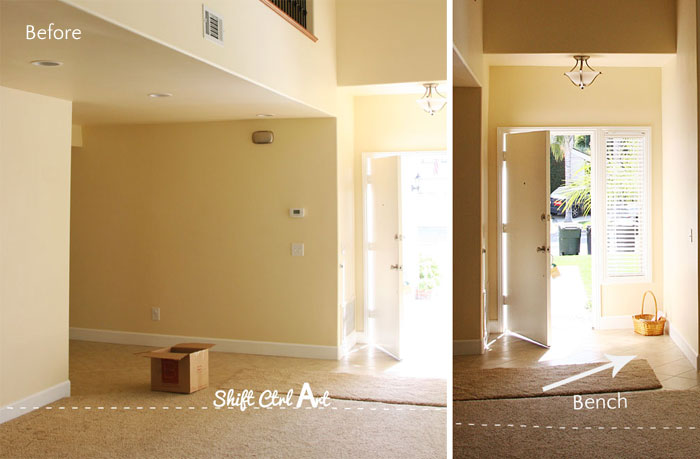 During construction: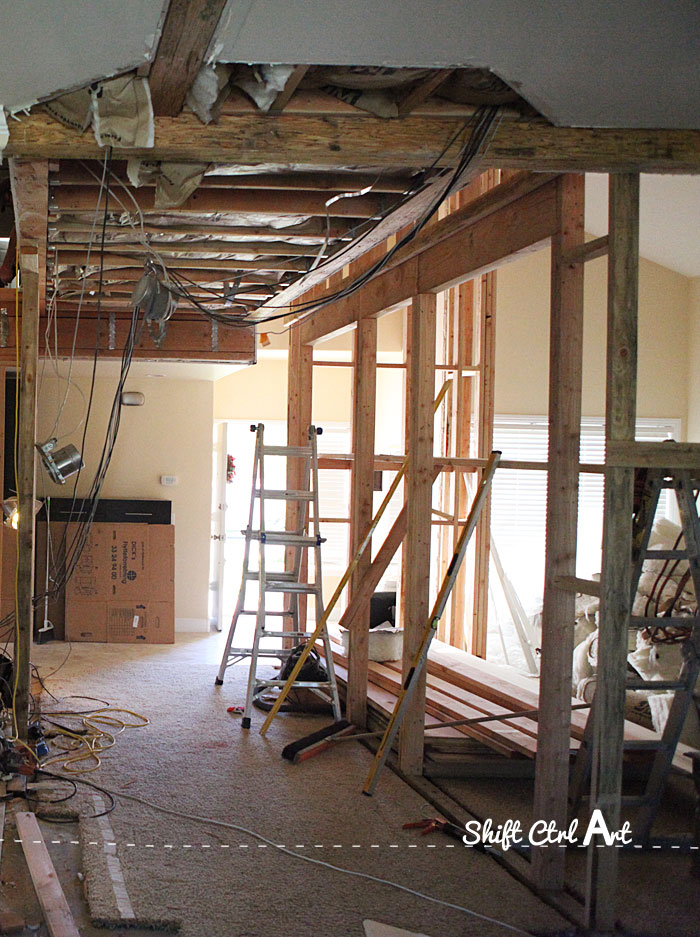 And after: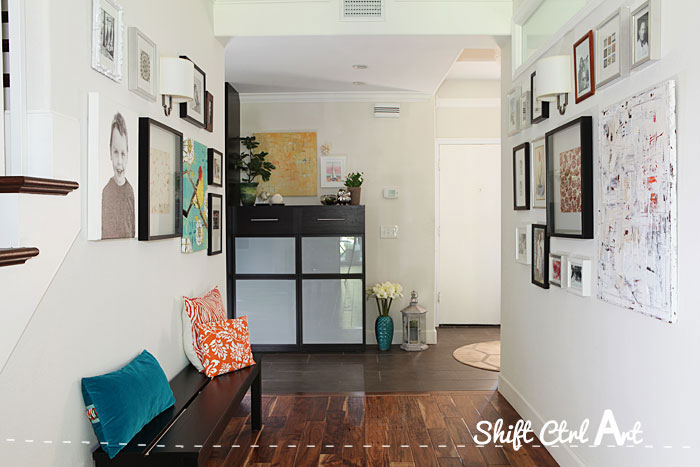 The hallway is wide enough that it is used as a conversation area when we have a lot of people over. It has made a big difference that we have installed so much storage. That's one of my favorite things about our new hall way.
Read more about our hallway here:
Entry hall - before - how it started
Entry hall - during demo and new construction
Let's get Frog Taping! Entry hall reveal!
A frog and a moose walk into a hall ... 2nd place winner of the Frogtape contest 2013
.
Share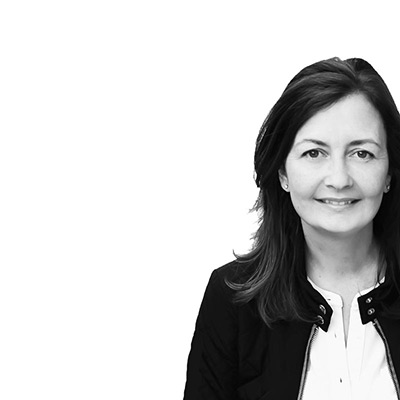 Categories
hallway reveal - new floors and lots of storage is posted in the category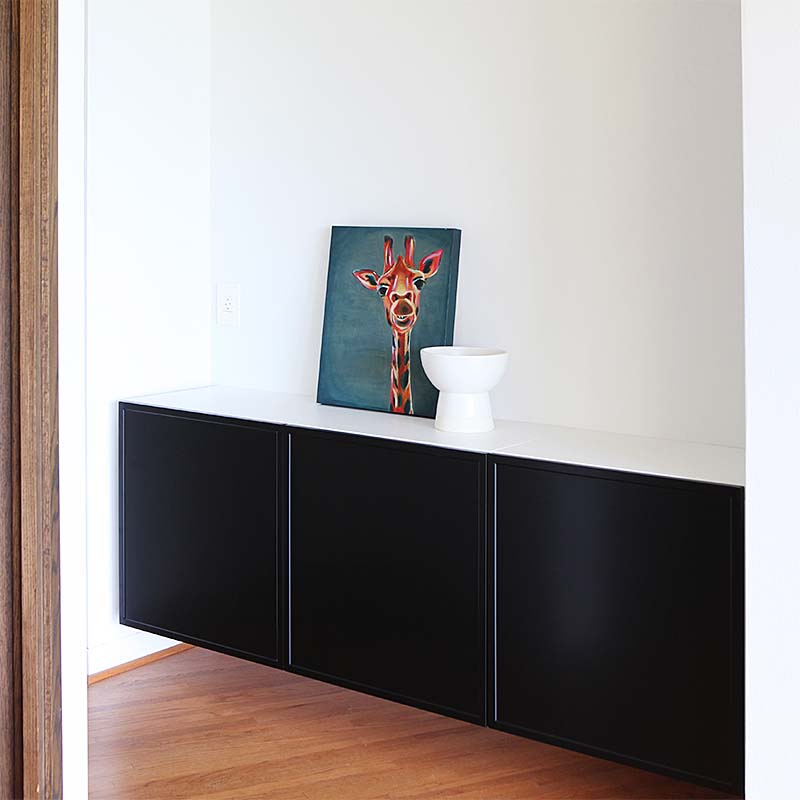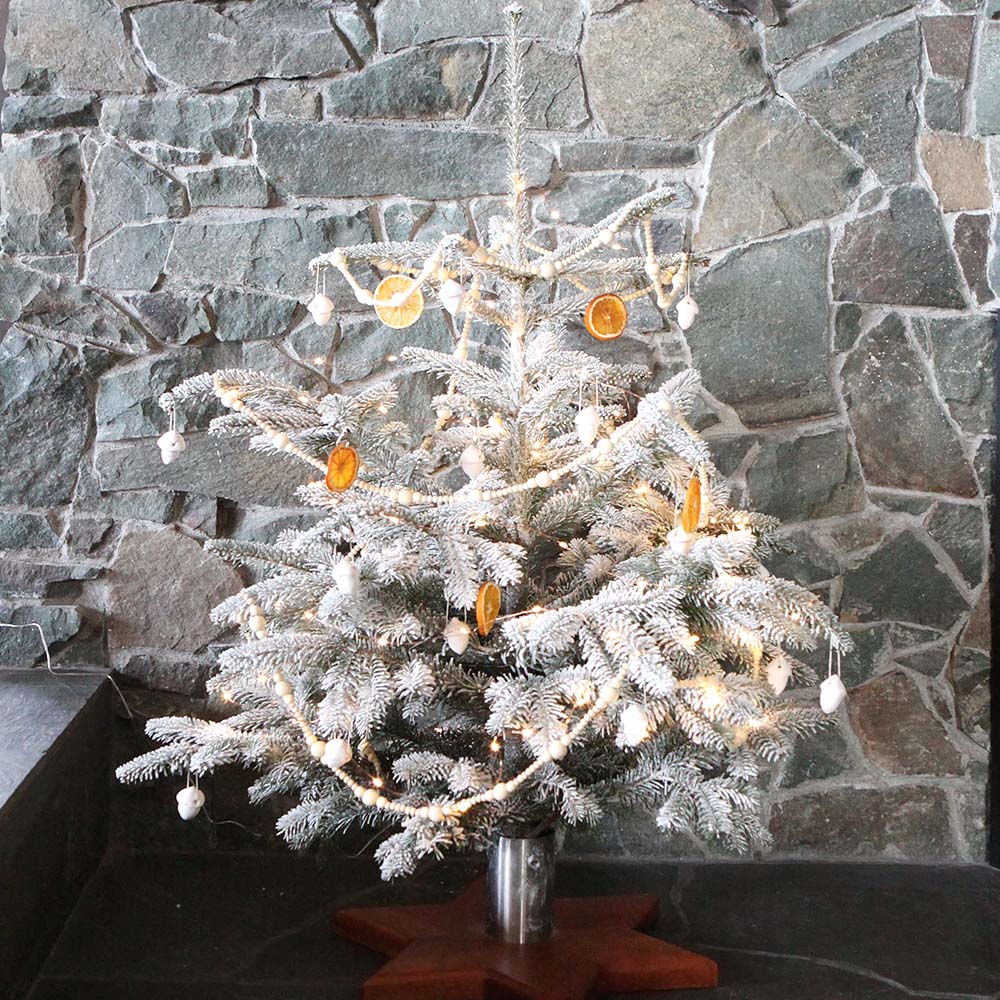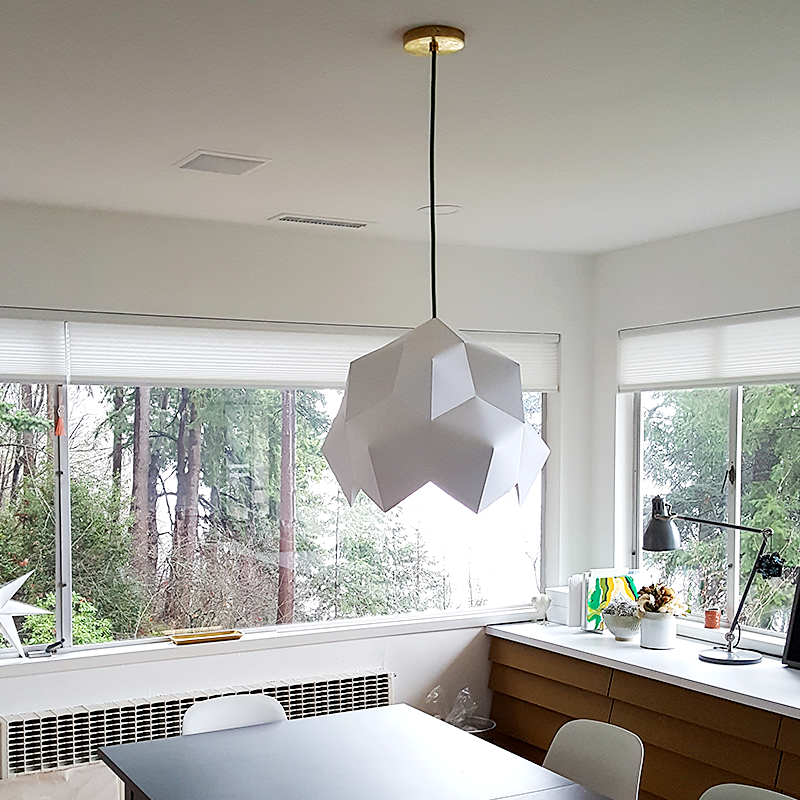 Search
We have been featured here
Full list
here
Search
We have been featured here
Full list
here