Vegan butterfly framed art - Mother's day DIY idea - including printable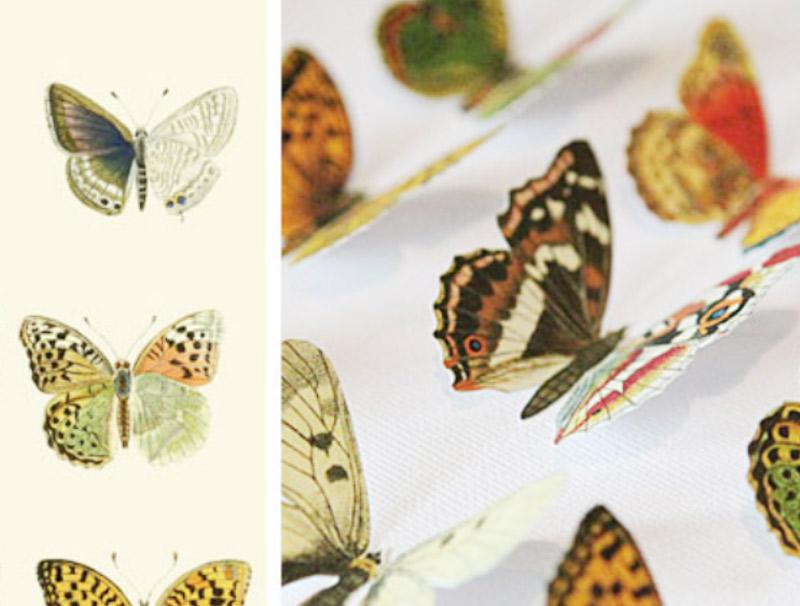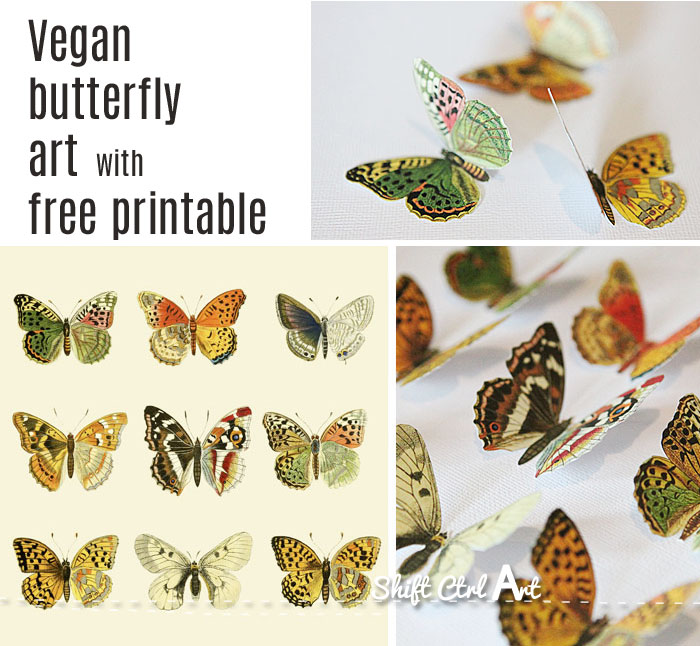 No butterflies were harmed in the making of this craft.

Do you love the look of butterflies, but not enthusiastic about having actual, dead butterflies hanging on your walls in your home? Me too! Here is a vegan, kosher, free version

Remember when I made the bird prints from "The Biodiversity Heritage Library (BHL)" for our Upstair's hall reveal?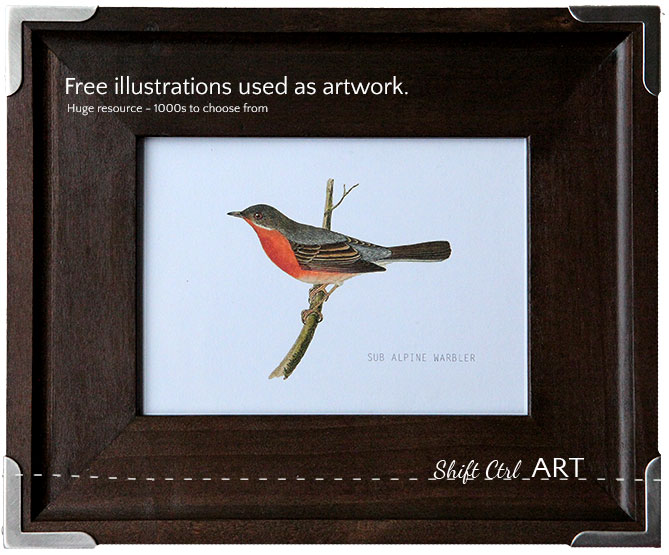 They have a ton of butterflies over there as well.

I picked out a set of nine from these four prints here, here, here and here. (Instructions on how to get to the full sized documents)

I have also compiled them into my set of nine as an easy printable for you. See toward the end of this post.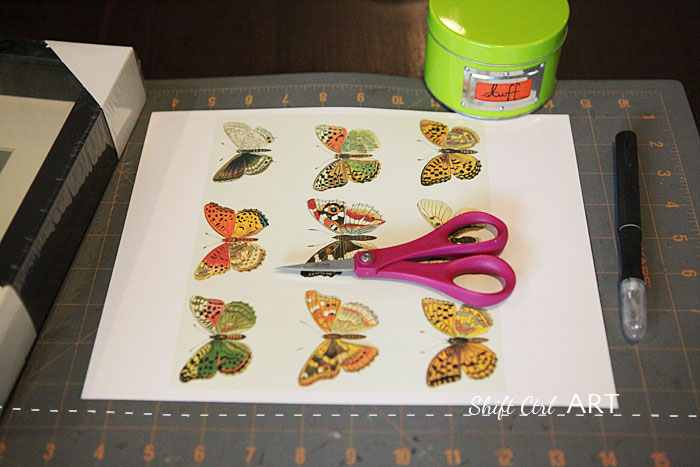 I printed out my set of butterflies on a sheet of card stock.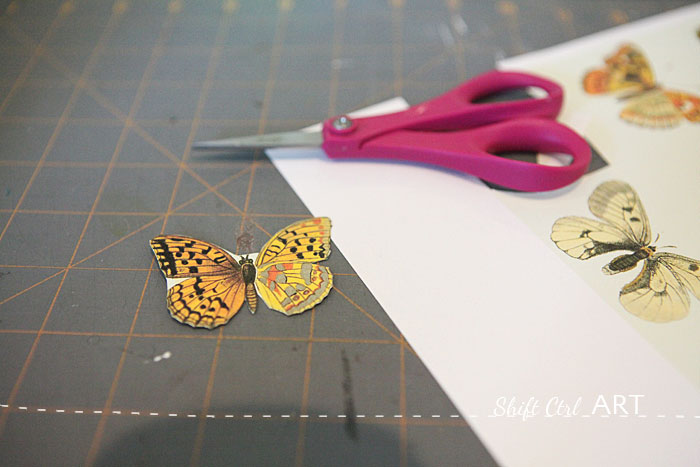 I used my small pointy scissors to cut out around the butterflies.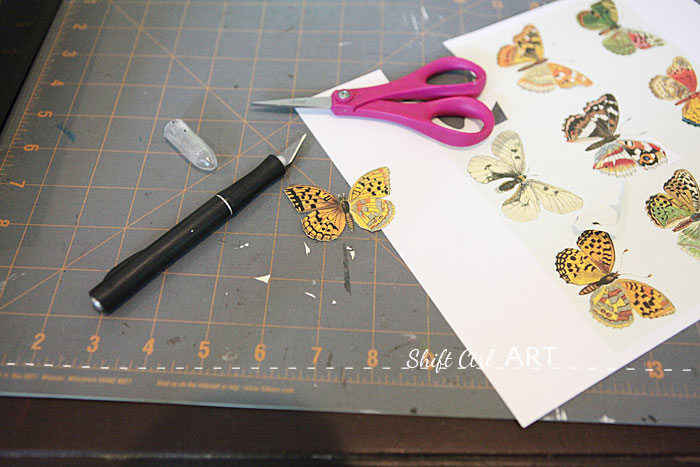 Then I used my exacto-knife to get to the smallest parts around the head and tail. I decided to cut off the antennas.

When working with an exacto-knife, the most important accessory, I find, is to have plenty of fresh blades and switch them out often. Makes the cutting so much easier.

Want to know what I do with the blades before throwing them into the trash? Hover over this behind the scenes camera icon to find out. (Website only)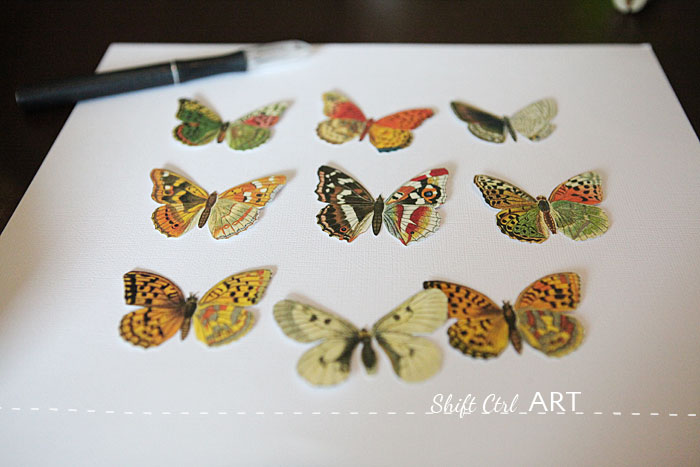 I cut out all of my nine butterflies.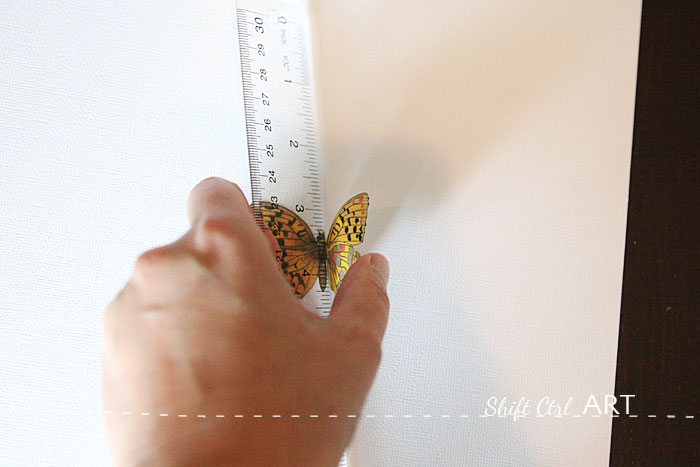 Then I used a ruler along each side of the body as a straight edge and bent up the wings.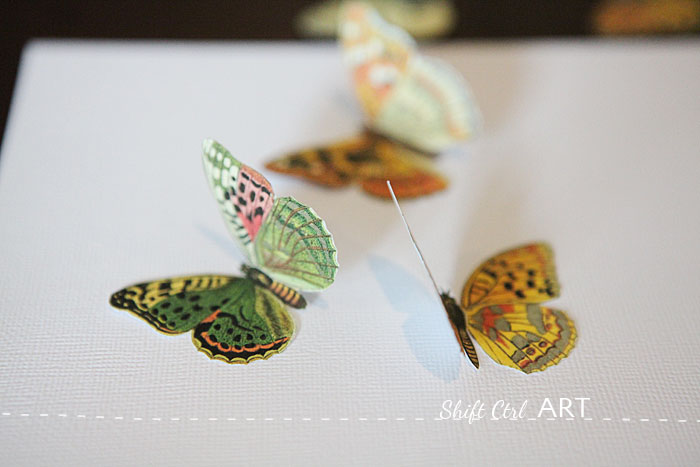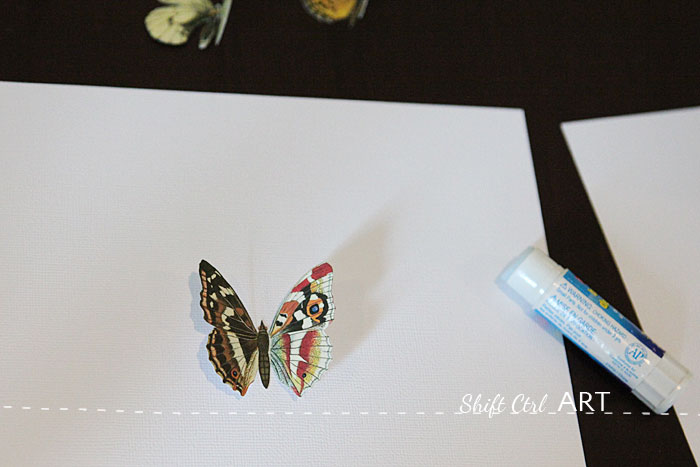 I cut a piece of 9x9 inch white Bazzill card stock with linen texture. This is the size that fit's into the smaller of the two sizes shadow frames from IKEA.

Then I glued the first butterfly to the center of the card stock.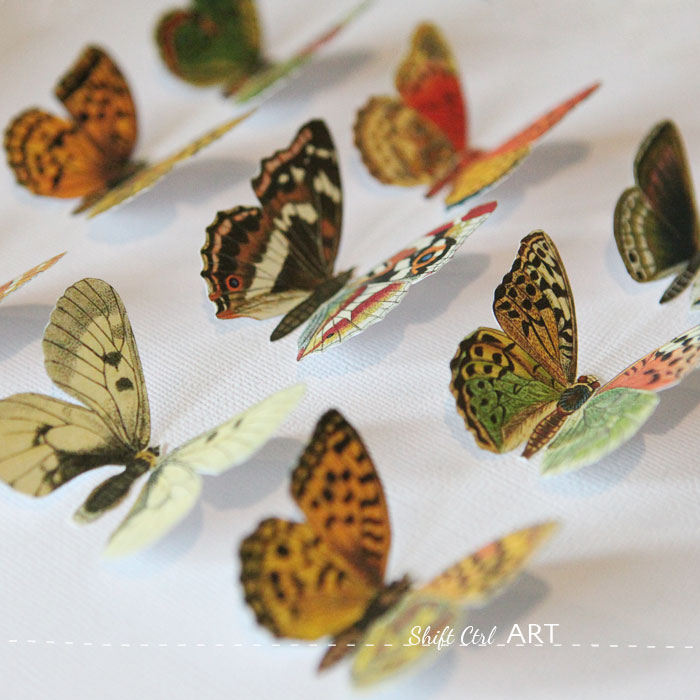 Then I lined the rest up around the center one.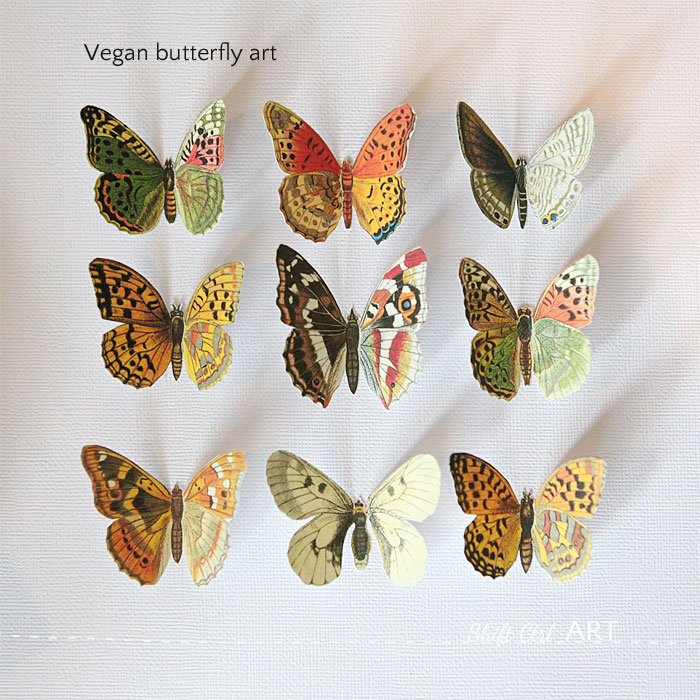 I love how the bent wings create some shadow drama on the white paper.

If you want to make these too, I made three different printables for you.
Ok I also made them if you don't want to make them, but then this will probably be irrelevant to you.
The cut out version

The first one is an 8x8 inch print that will fit a standard printer. This is the one I used for my project. There is no yellow around the outside of the butterflies, but that will be cut off anyway. It looks like this: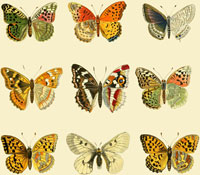 The quick version

But let's say that you did not want to cut them out. You just wanted to print it out and frame it like that.

No problem. I've got you covered.

I made two sized prints for that with a border around the butterflies.

I made one print that is 8x8, which will print out in a standard printer, but it will be too small to fit in the IKEA frame.

Then, I made another one in 9x9, which will fit, but you need a large format printer or send it out to print at Costco or Ritz or some place like that.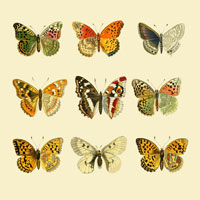 Download the zip files with all three here

Here is my finished framed print.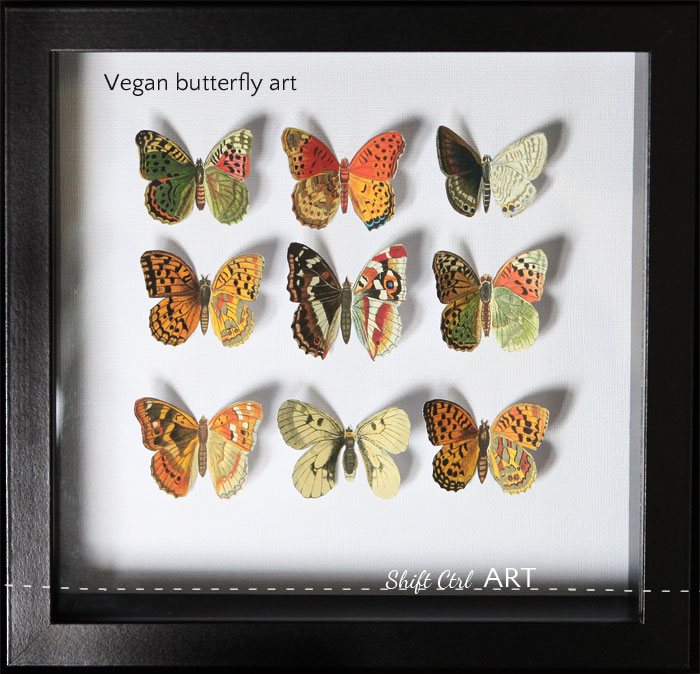 I am sharing over at Corner of Main, Wit, Wisdom and Food, Humber Home Project, Mailbox Journey at their DIY May-nia link party.

Sharing at It's Overflowing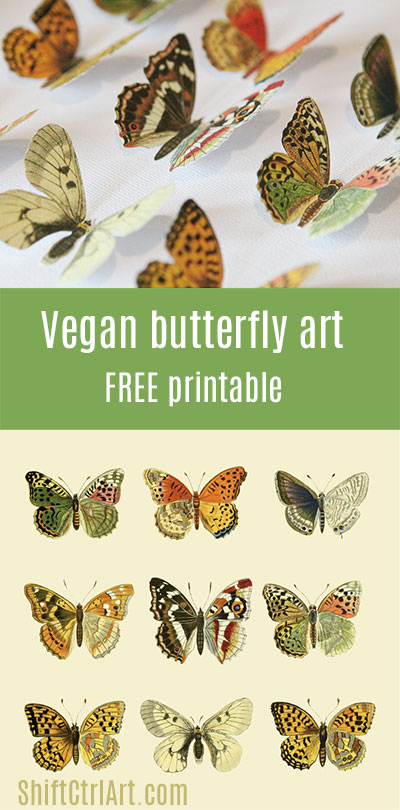 Share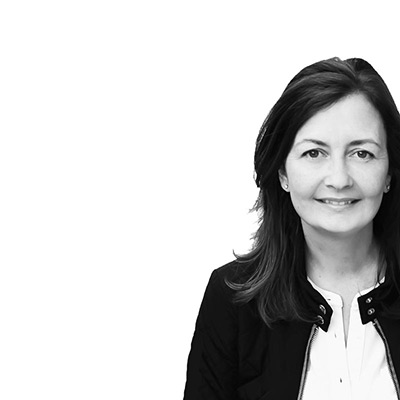 Categories
Vegan butterfly framed art - Mother's day DIY idea - including printable is posted in the category
Decor
|
Great Finds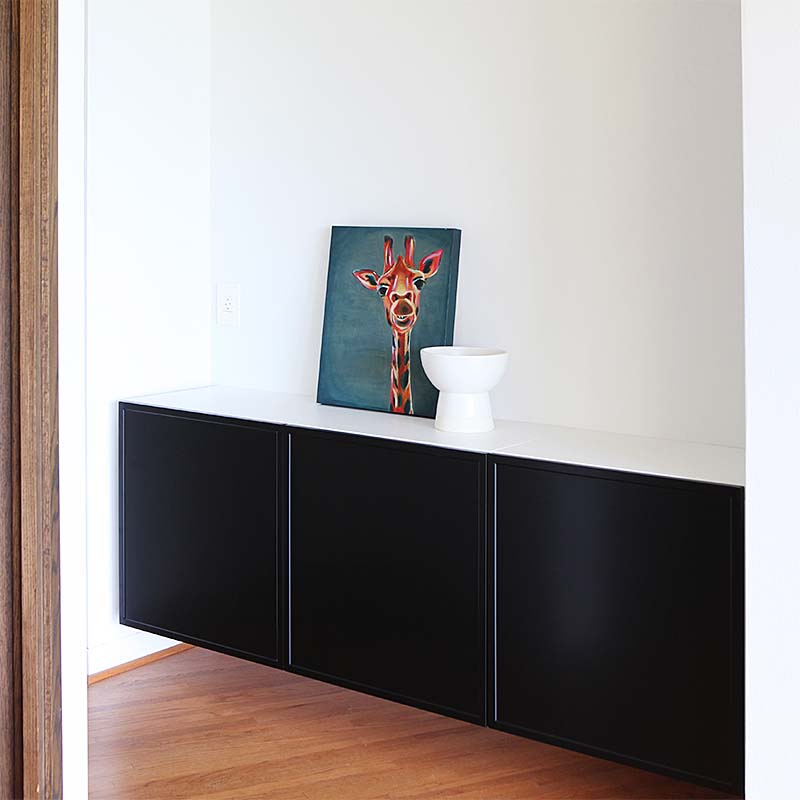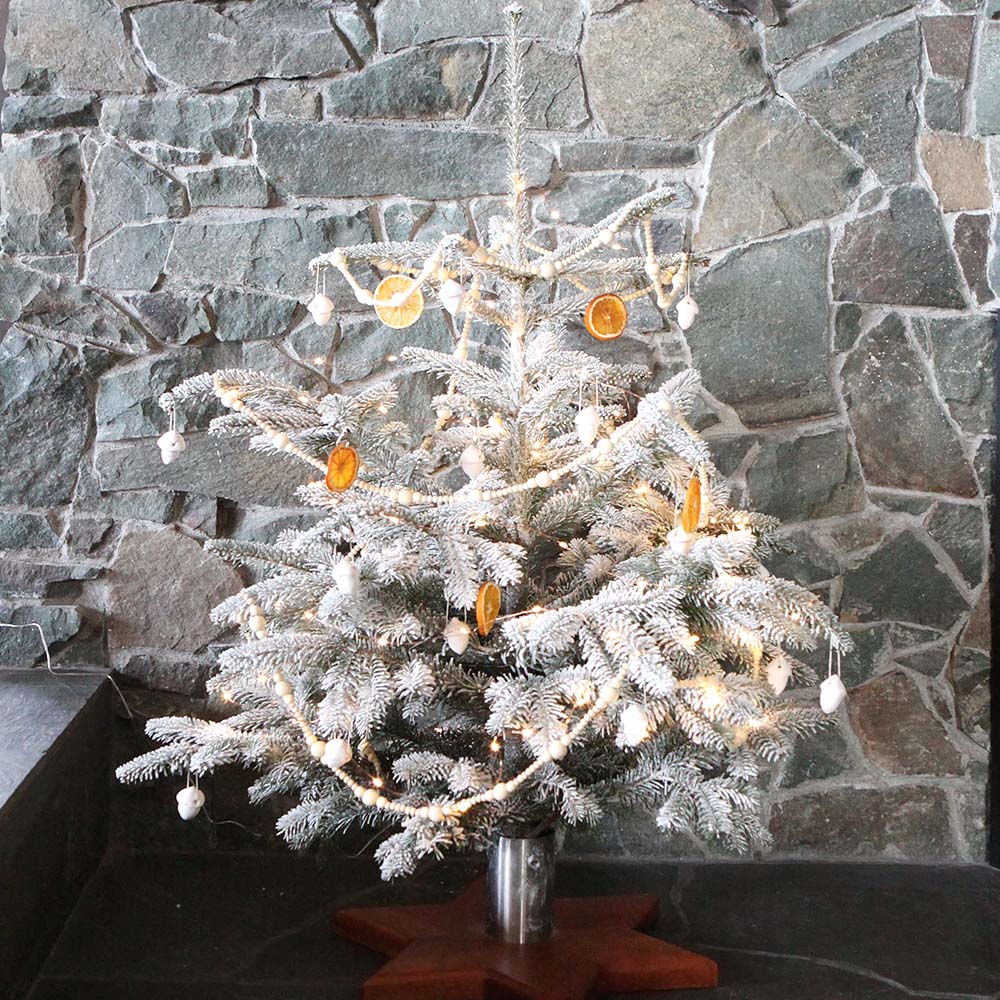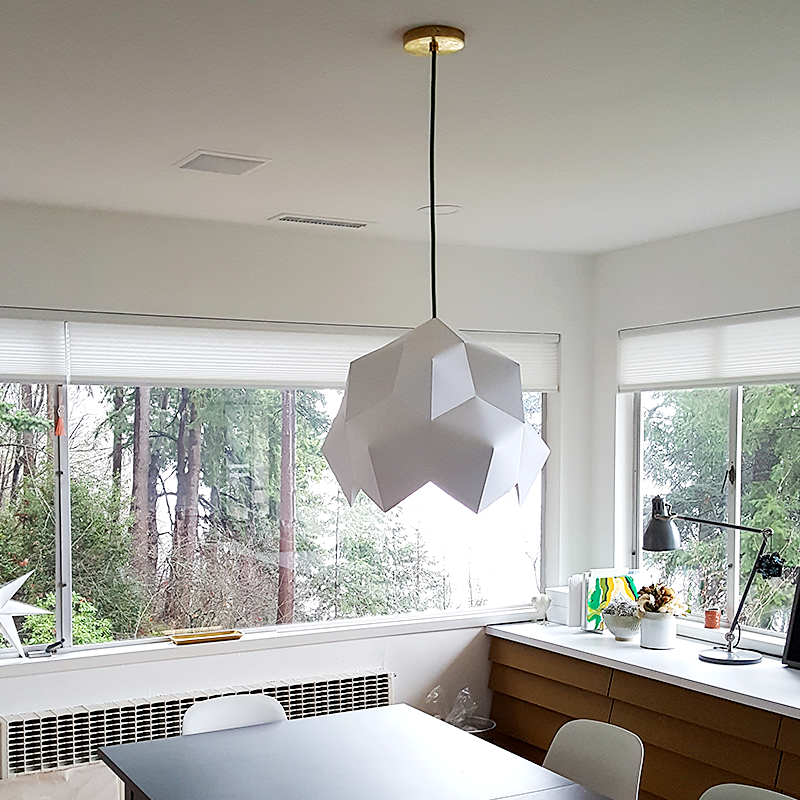 Search
We have been featured here
Full list
here
Search
We have been featured here
Full list
here