B's room - lights, curtains, action - and bedding and a rug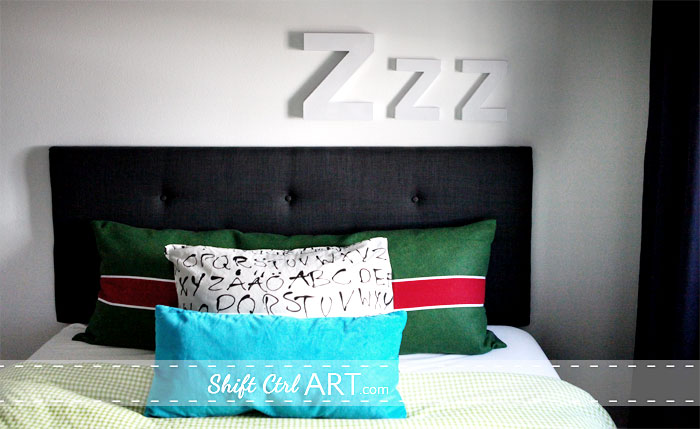 Here is the latest progress in B's room. I hung some spray painted cardboard letters above his head board. You know, just in case he forgets what sound to make at night

I love to decorate with letters and I chose these because they are inexpensive - $2.95 for the small z and $3.45 for the large Z. I got them at JoAnn's.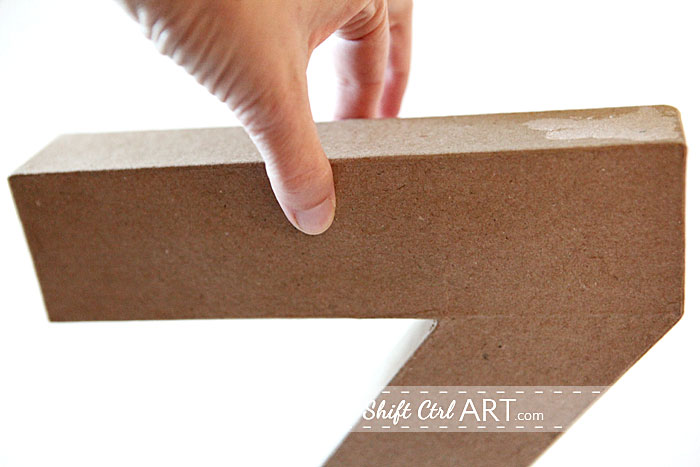 I have tried different ways of hanging these. Double stick tape was one way I tried and it almost always resulted in a loud "thump" a minute, an hour, or even a week later when the double stick tape surrendered to gravity. Instead, I now drill a hole in the back and hang it from a nail. I figure out the placement of the hole by holding it like the above picture and figure where the weighted middle is - which is not always the center.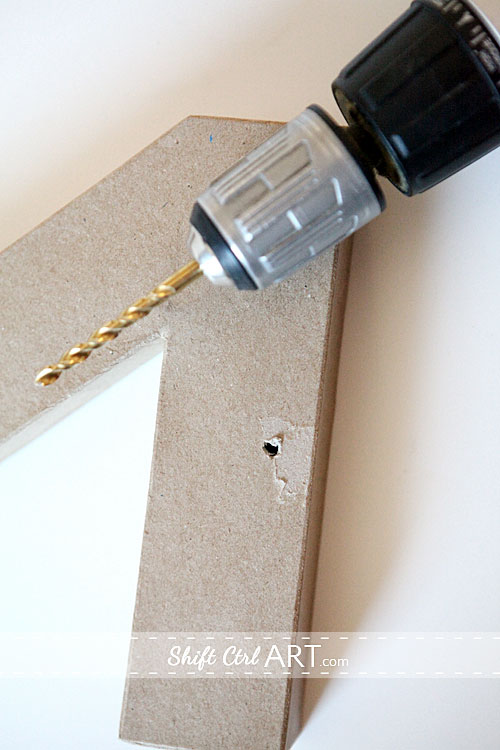 Then I drilled a hole.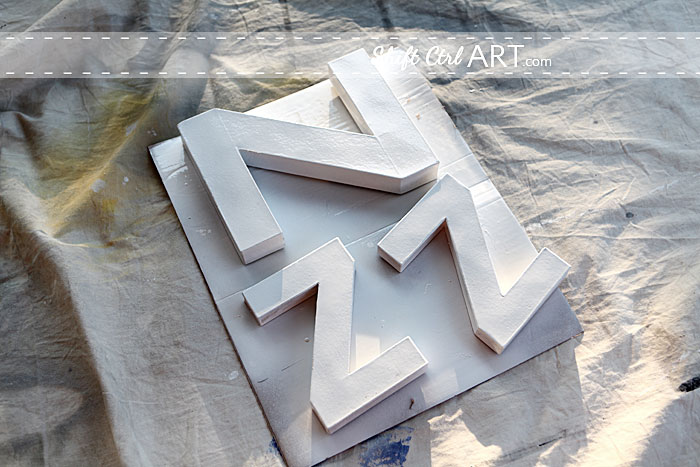 And spray painted.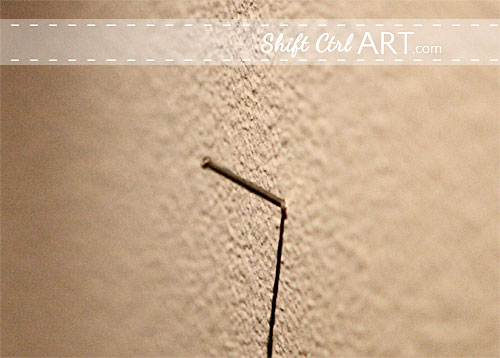 I hammered the nails at quite an angle just in case of any earth quakes.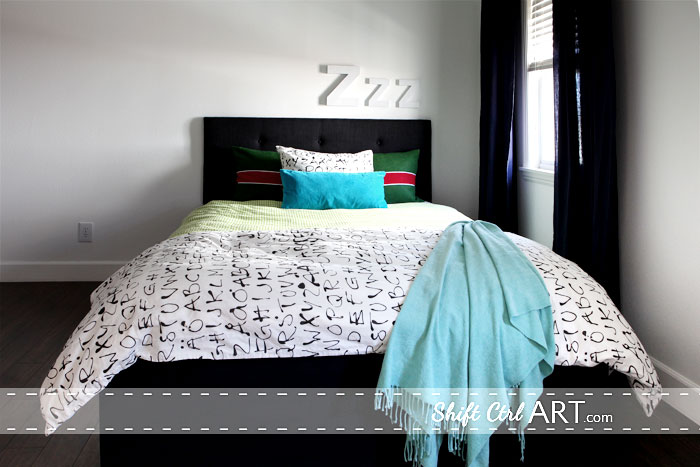 I also hemmed and hung the curtains.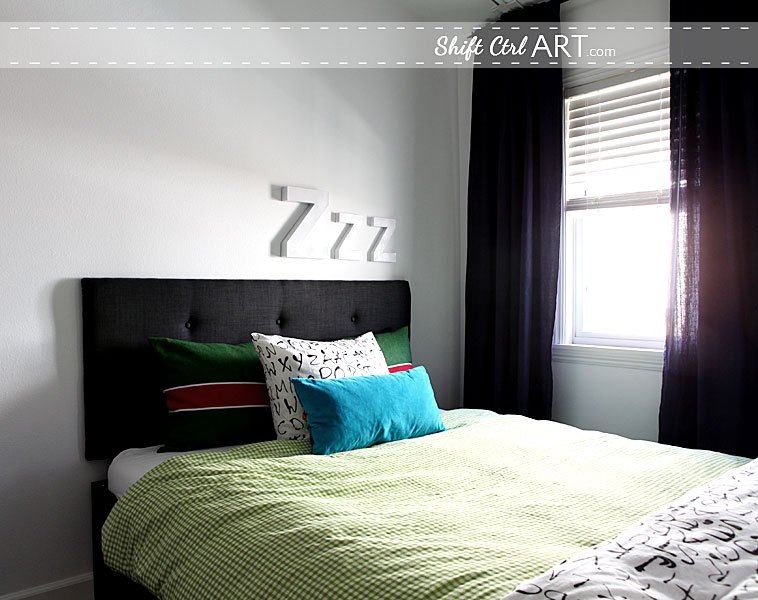 And sewed the green pillow with the red stripe.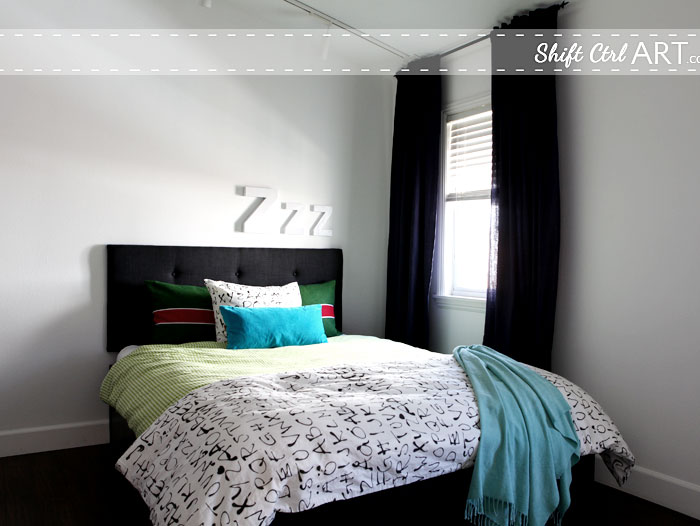 I was going to get the Twoblad circle for the bed
. This one with the letters on it was cheaper and in stock, so I got that instead. I paired it with a green checkered duvet cover we already had. I was going to go with the striped one, but since we had already looked at that so much, I switched it up at the last minute. The turquoise pillow is also from IKEA as is the throw.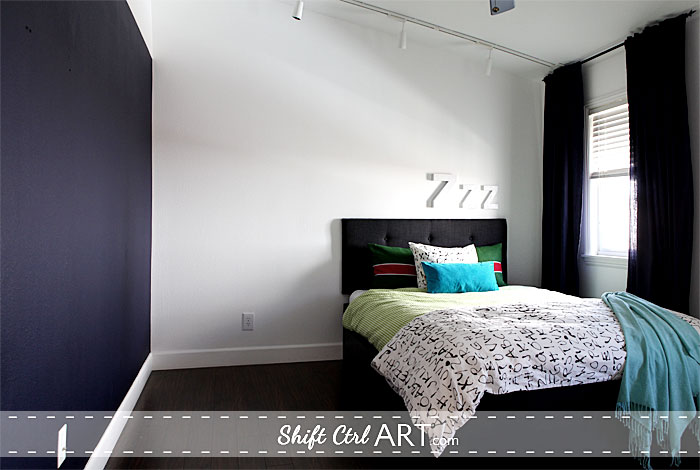 Then we added two more lights to the track that was already there. We had
5 rice paper lamps in the original room
, but they were such huge dust traps, so we switched that up for this new room and went with a couple more of the spots. You can see them close up here.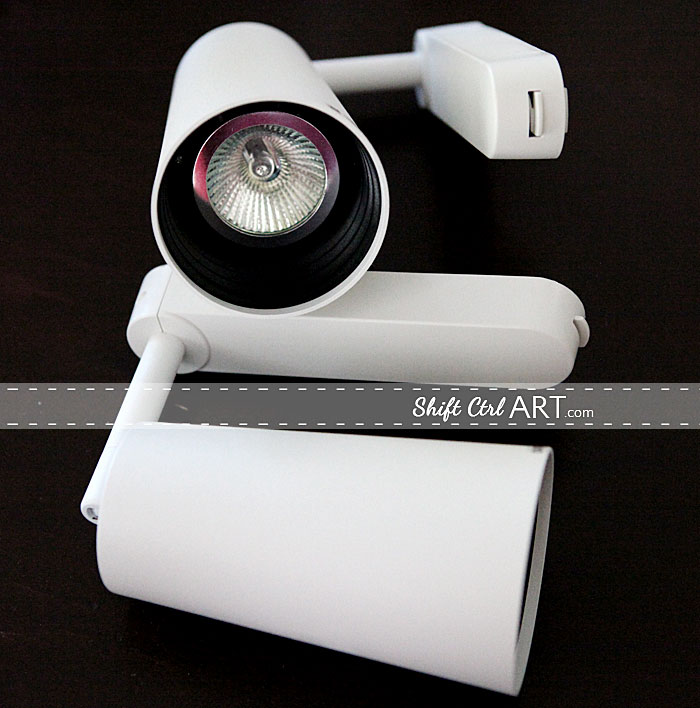 They simply twist and click into the track. They are named "Sända". Am I keeping IKEA in business or what?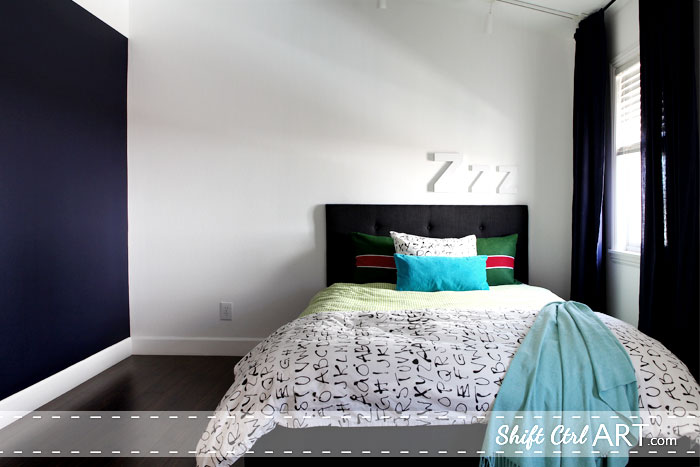 Here you can see the effect of the blue wall square balanced with the
blue curtains that I dyed
earlier on the right.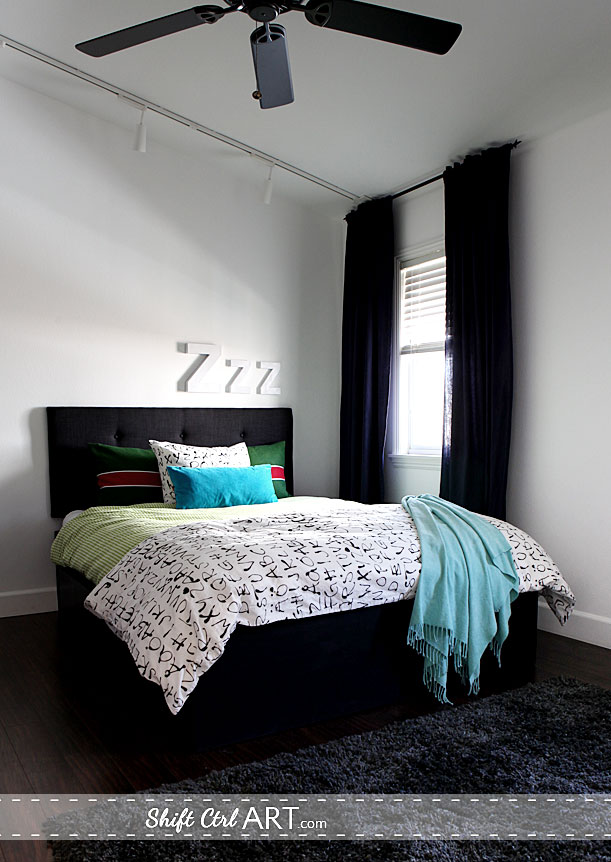 And the money shot. The rug is a "Gåser" shag rug. From IKEA. We already had it and I think it looks really good there at the foot of the bed.
I think it was nice to introduce a bit of pattern into the room. And some color.
Those were my weekend warrior projects - two weekends.
If you ever want to go back and see all the posts about B's room or any room that I post about, go to the
Home Tour
page where I link up to all posts by room and I show the latest progress shot of a room.
Did you do any weekend projects this weekend? How was your weekend?
Next: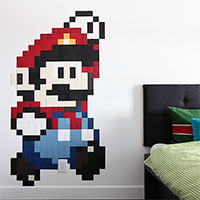 Pixel wall art - Mario gets SUPER sized
Share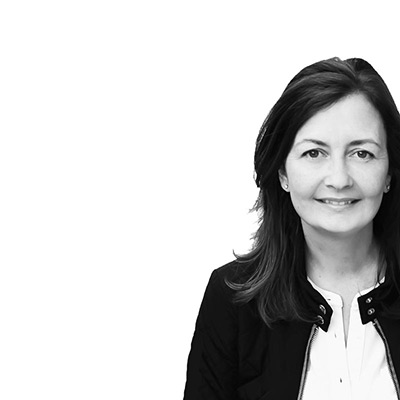 Categories
B's room - lights, curtains, action - and bedding and a rug is posted in the category
B's bedroom
|
Decor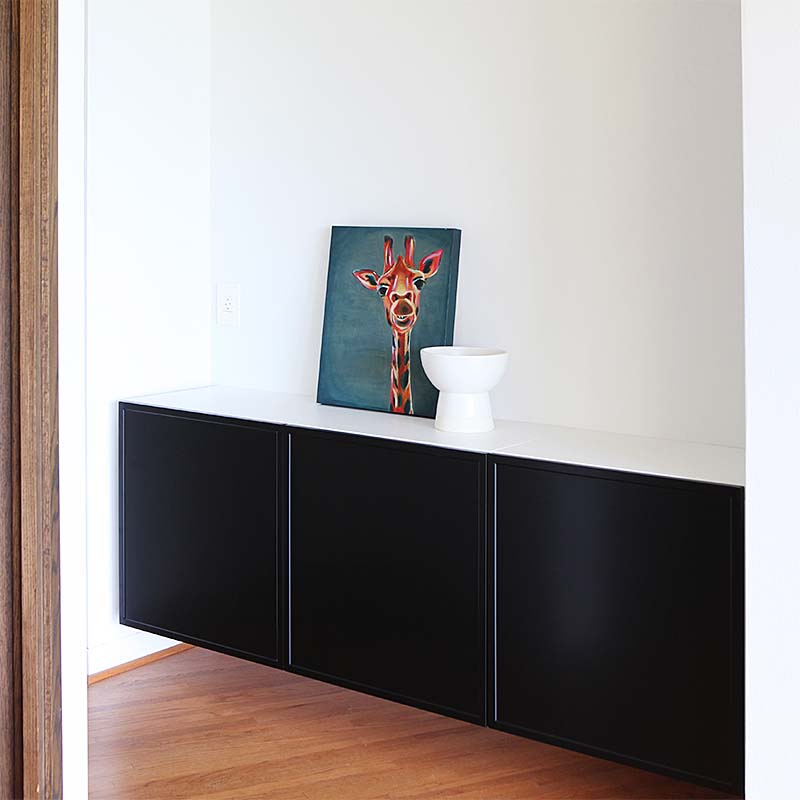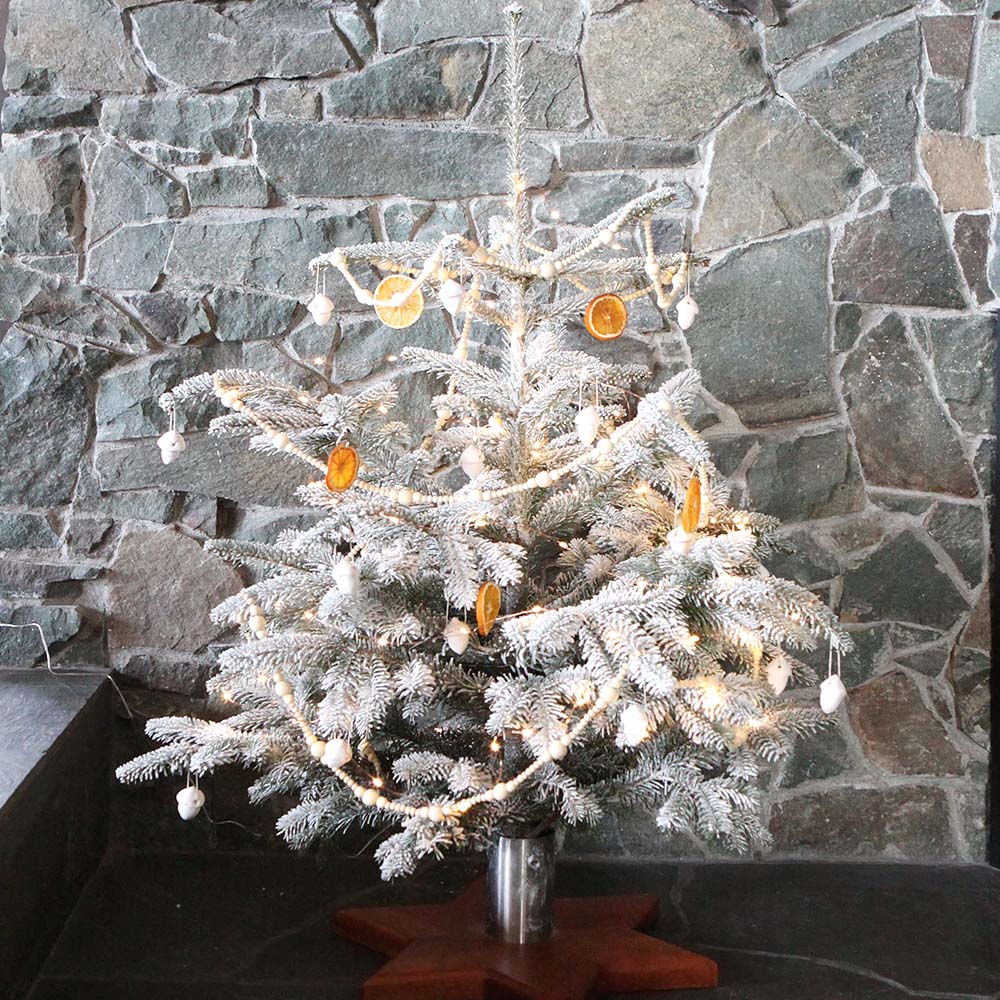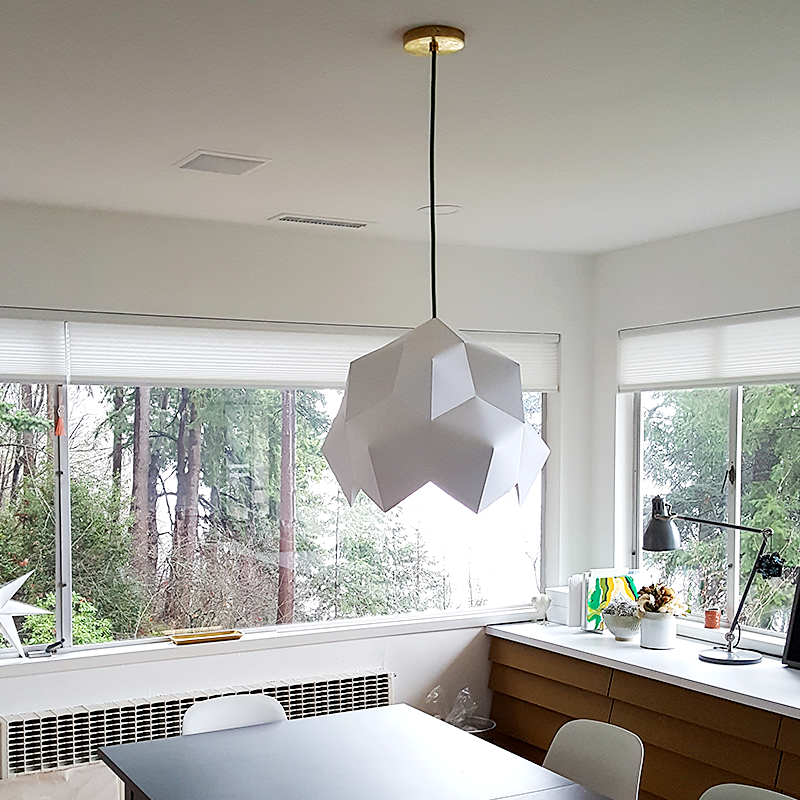 Search
We have been featured here
Full list
here
Search
We have been featured here
Full list
here