How to: Organize a tangled mess of cables under your desk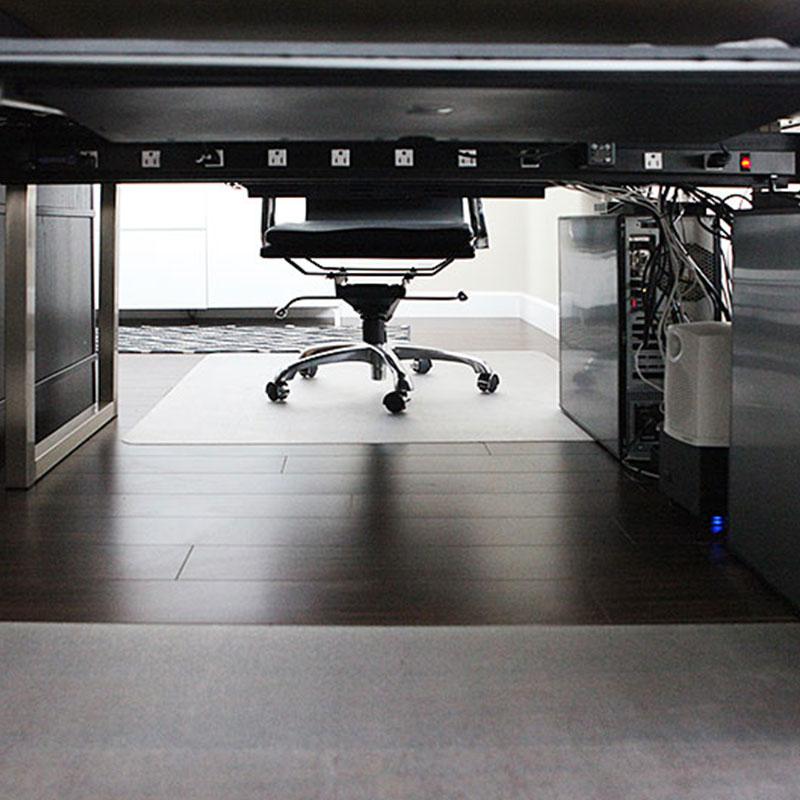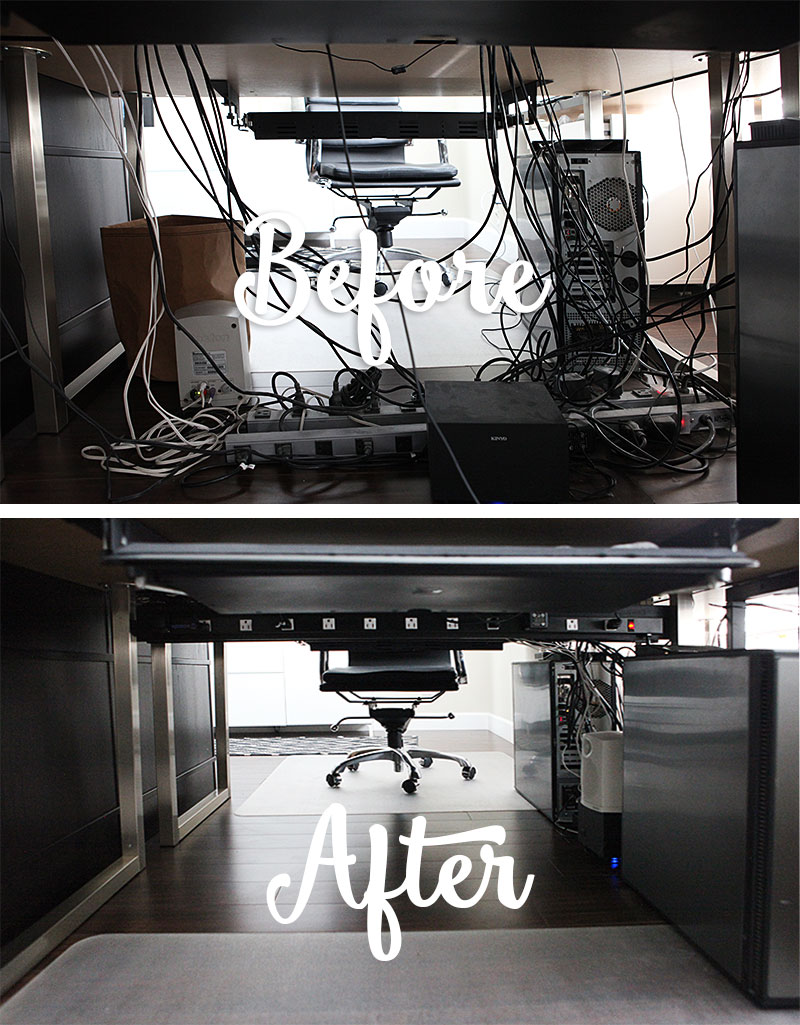 We are in the process of making over our home office. We have made several DIYs that I am excited to share with you soon as well as of course some room reveal "after" photos.
Today I am sharing how we untangled and cleaned up our mess of cords and cables under our desks getting everything more organized looking and the floor much easier to clean.

---
Our two desks sit across from each other in the middle of the room with all the cords hanging between the two as you can see here. Not very pretty.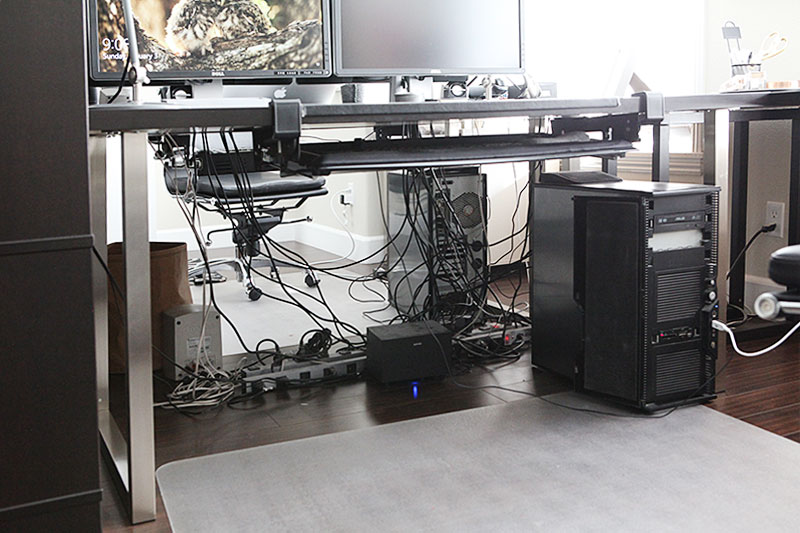 The Spaghetti Monster lives here?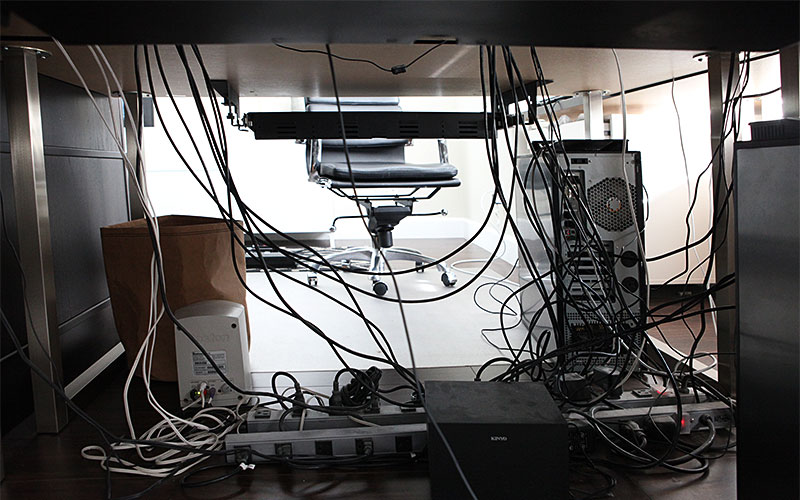 Frank came up with the idea to cut a couple of 1x4s and mount them to our IKEA desks, securing them into the metal tube legs. We have these table tops and legs similar to these.

We bought a couple of 6 foot 1x4 sticks and cut them down to just around 54 1/4 inches, then Frank drilled holes for the screws 3/4 inches from the corners and used a 5/16 drill bit to make a cavity into which we could counter sink the 3 mm machine screw heads.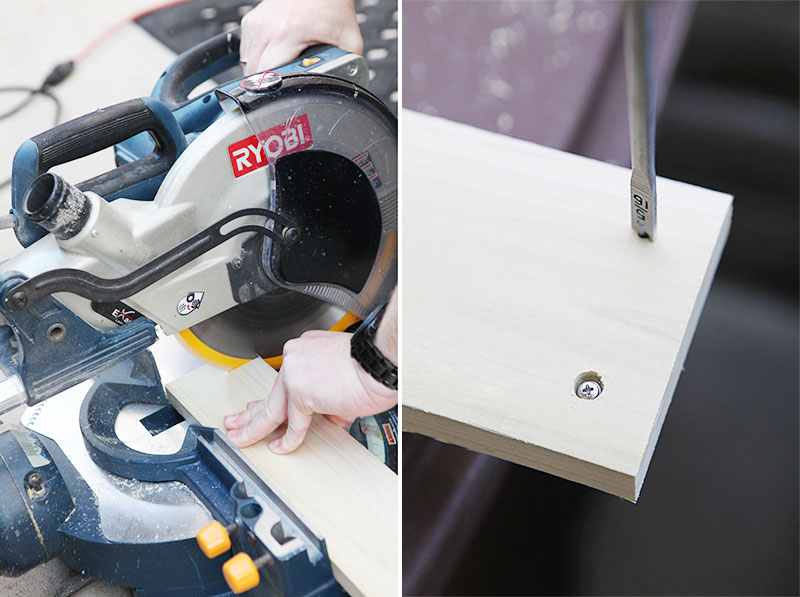 Then I gave them a coat of black satin paint. (Posted on Instagram)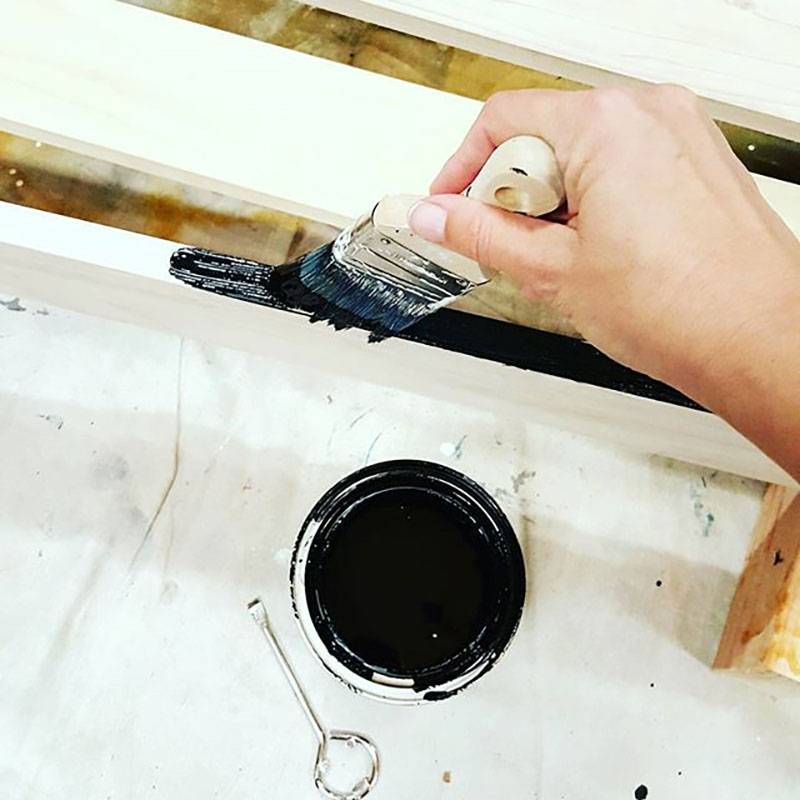 After the paint dried, Frank screwed a 4 ft power panel to each board using 3/4 inch wood screws. Sneak peek of a rug we got for the office.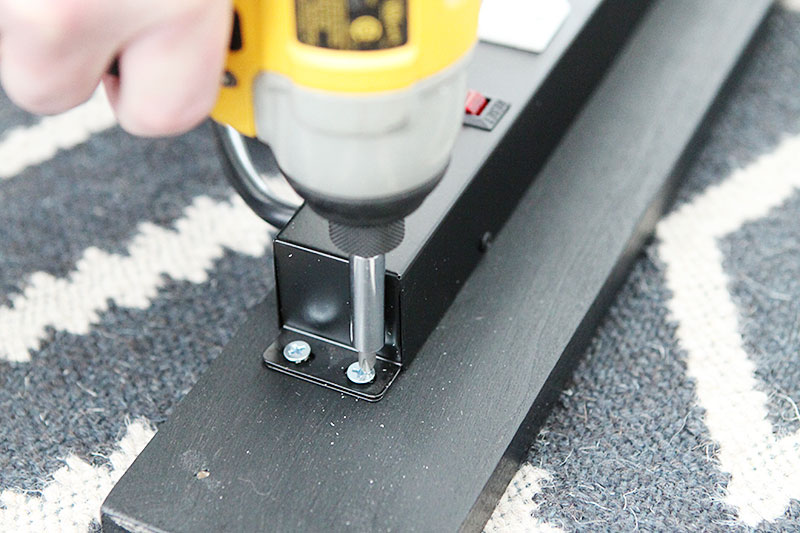 Frank used a scrap piece of wood to space the board from the top of the table, having checked that all the plugs could clear this opening. He secured the board with clamps before drilling.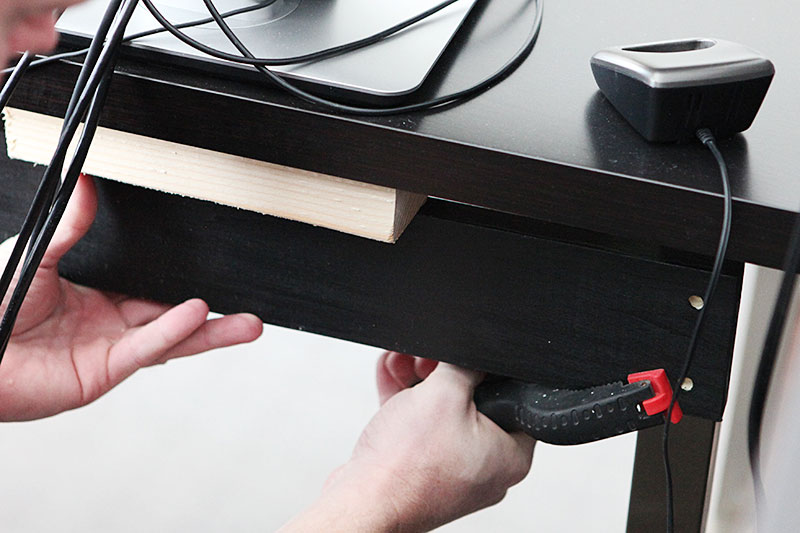 He used 3 mm machine screws to attach the boards to the metal legs. Frank drilled 2.4 mm holes (otherwise the hole will be too big for a 3 mm screw once the thread is made), then used a 3 mm tap drill to make a thread for the screw to screw into. You can see that tool below. A similar set with tap drills can be bought here. Be aware that the tap drills come in metric and imperial systems both and the set you choose should correspond to the screws you are using. We used metric here because that is what we had on hand.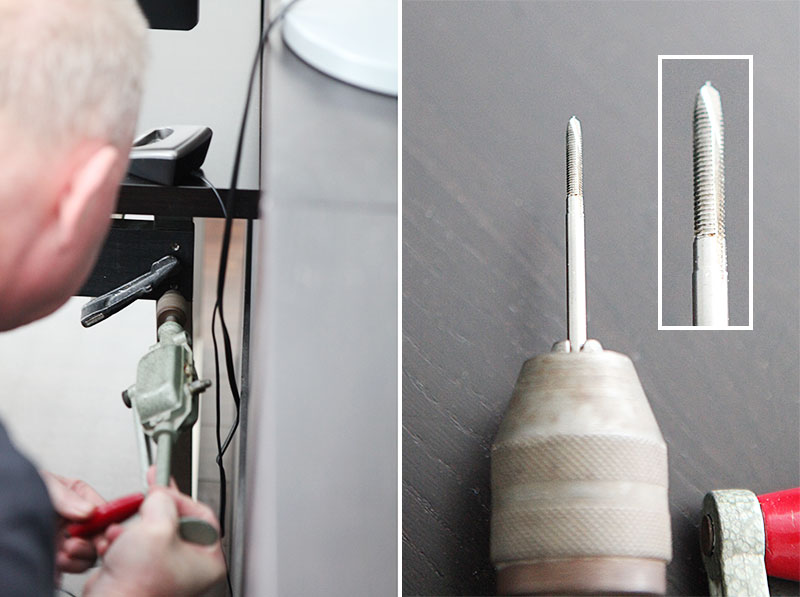 Next he screwed the 3 mm machine screws with washers into the newly created threaded holes. It worked like a charm.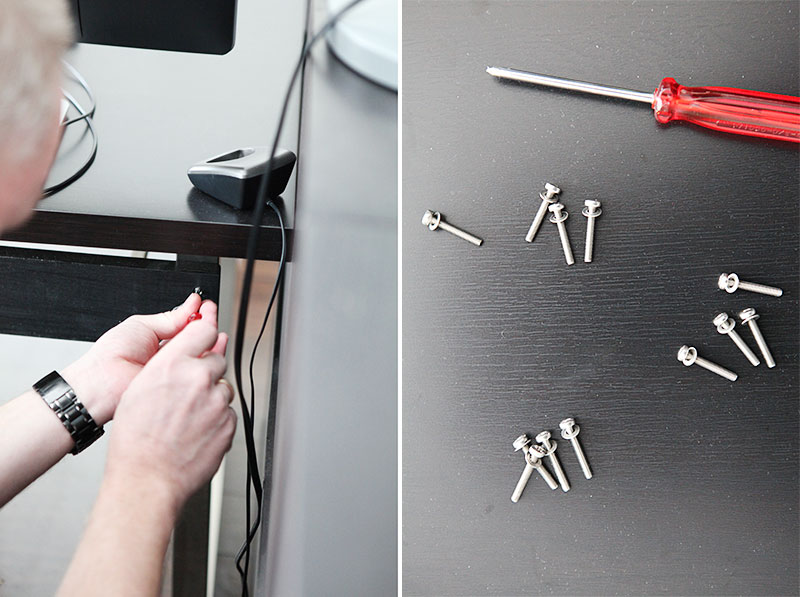 The power strips under the tables are now hidden behind a black 1x4 board. Under my table we mounted the power strip up side down to get the cable to come out nearest the outlet.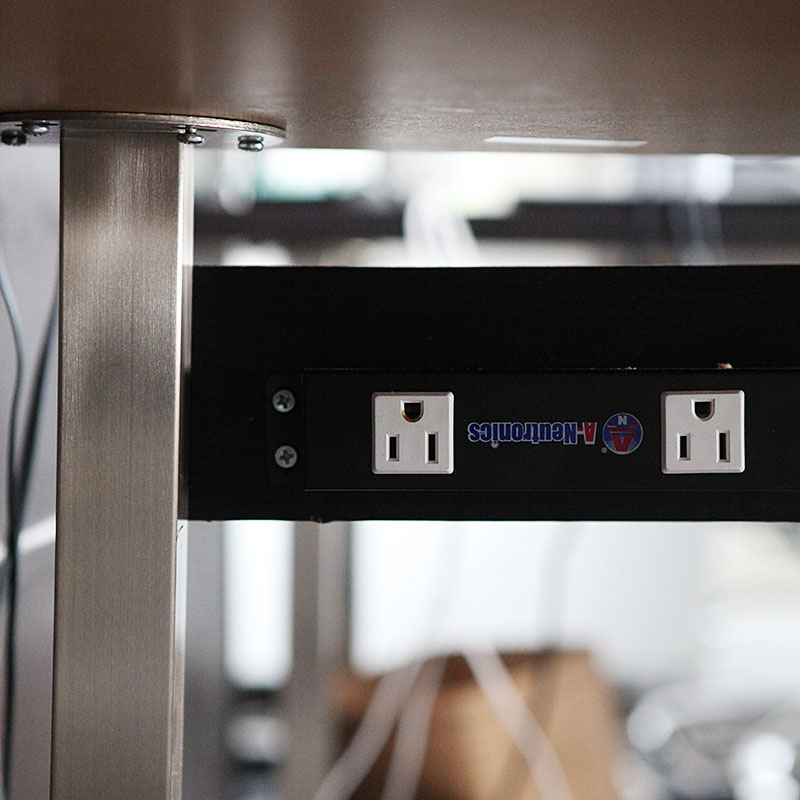 Then Frank spent half an hour under the table bundling everything up nice and neatly with black zip ties, 4 inch and 8 inch ties, and then it looked like this after I cleaned the dusty floor *cough*.
So pretty now!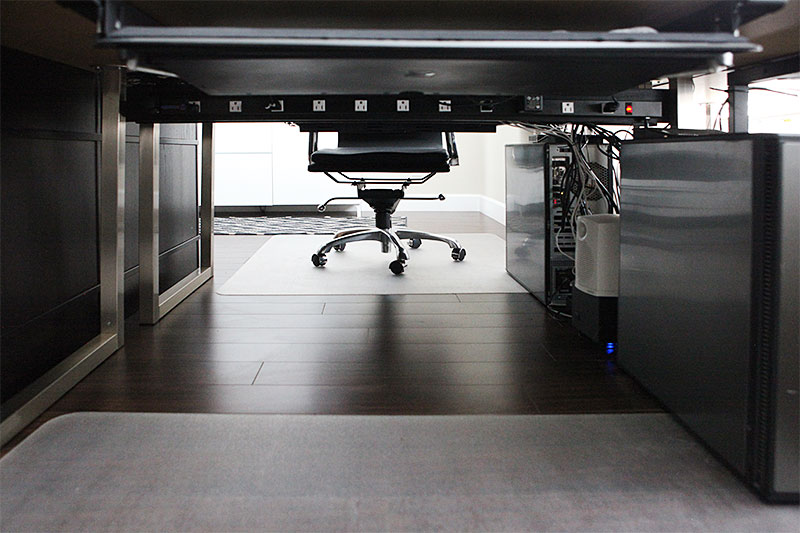 Stay tuned for more office make over soon.
Share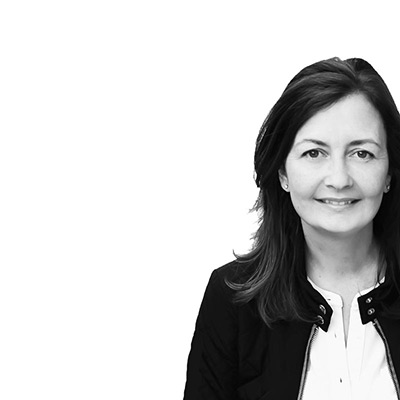 Categories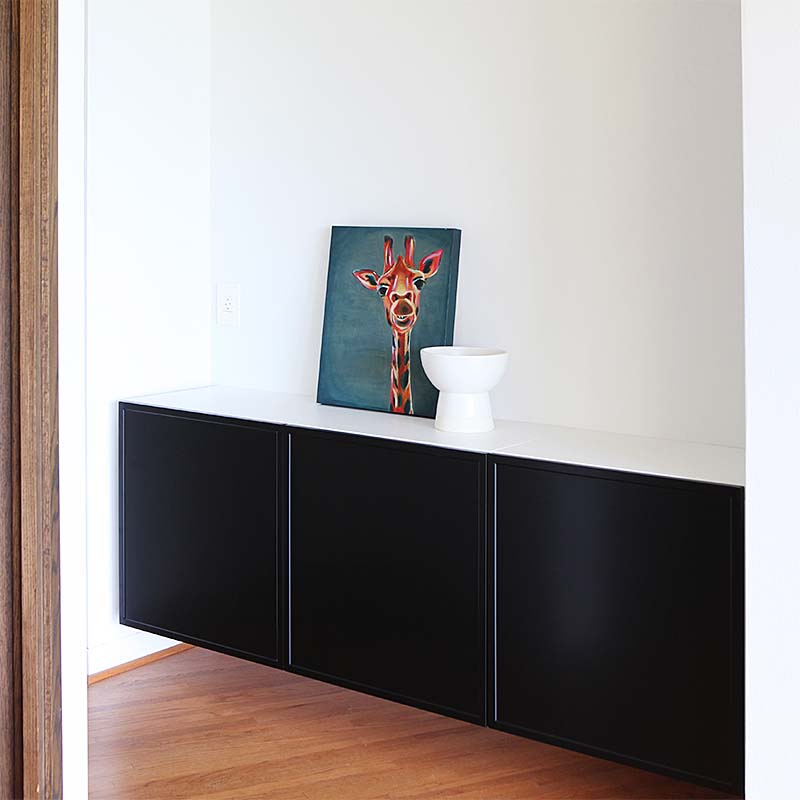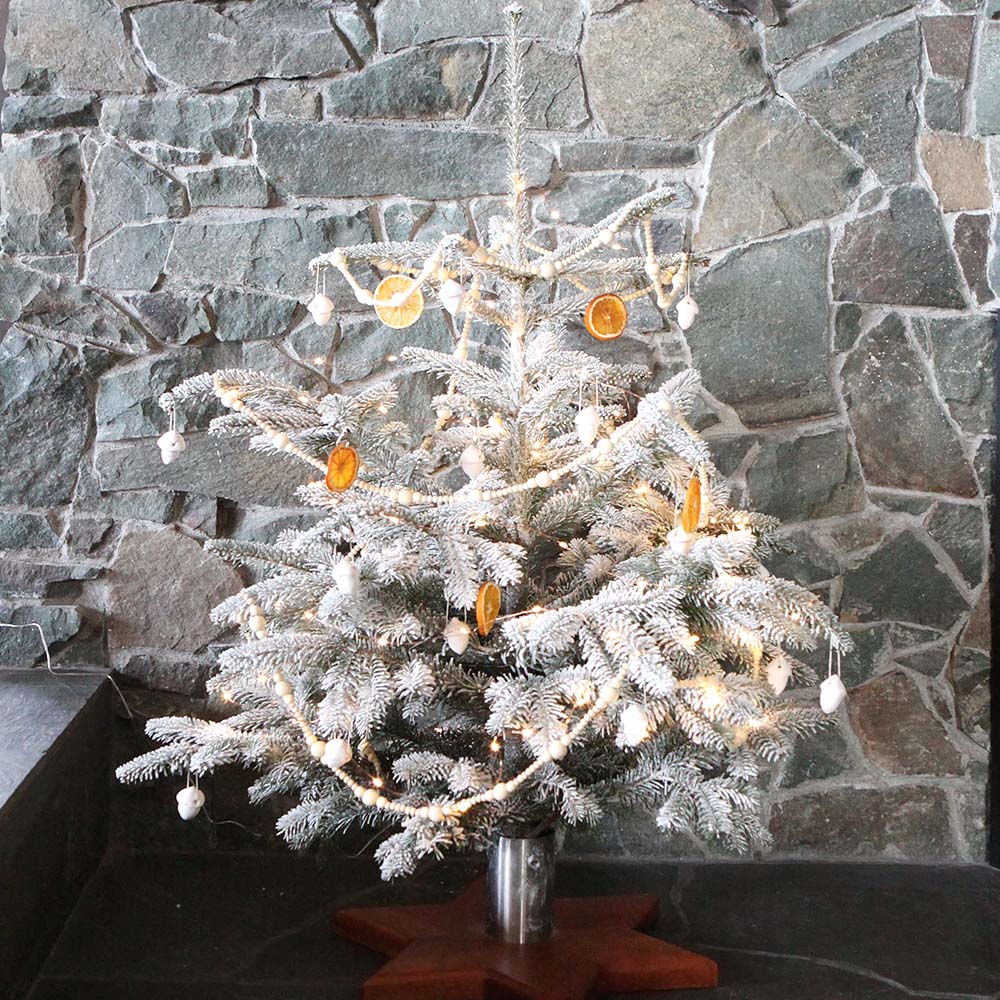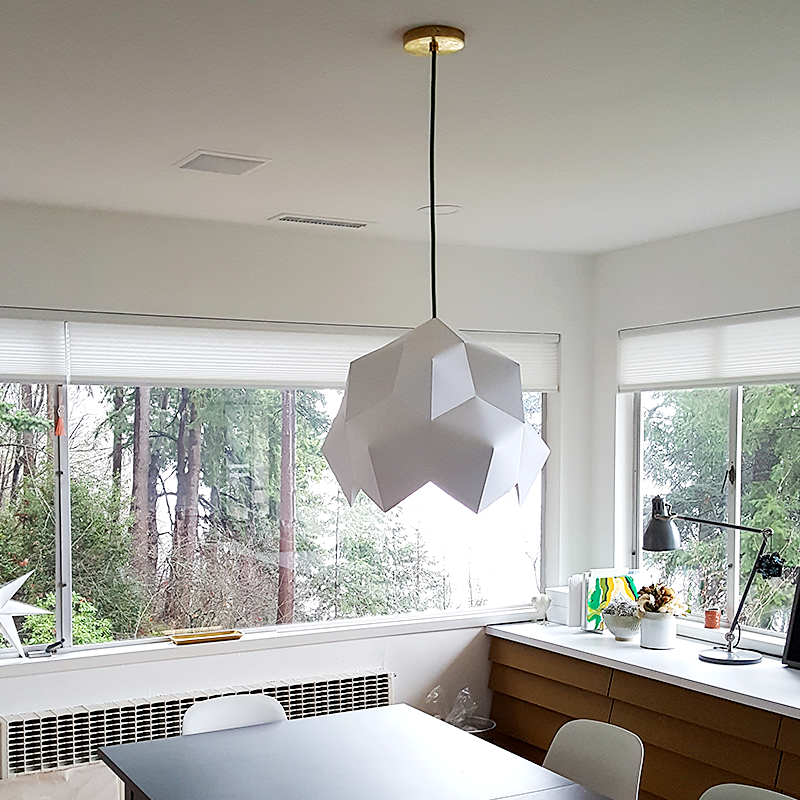 Search
We have been featured here
Full list
here
Search
We have been featured here
Full list
here