Scalloped fan ornament - handmade Christmas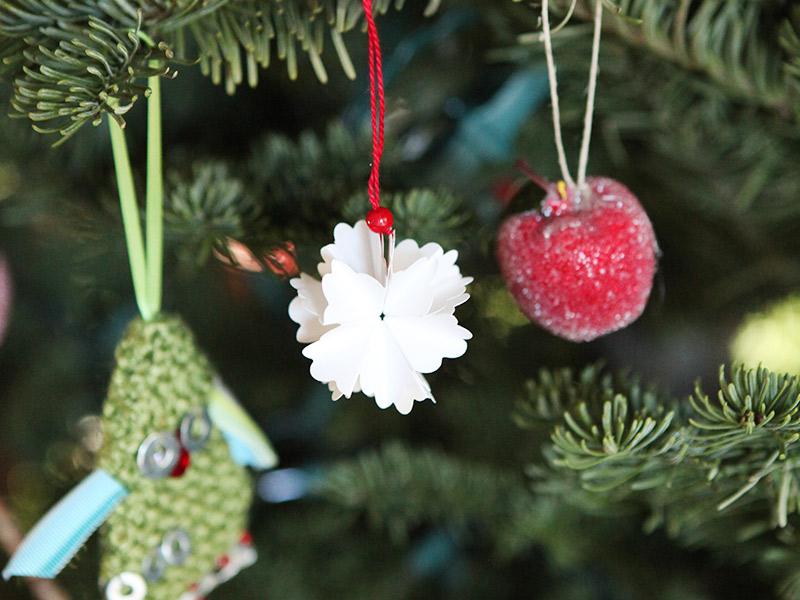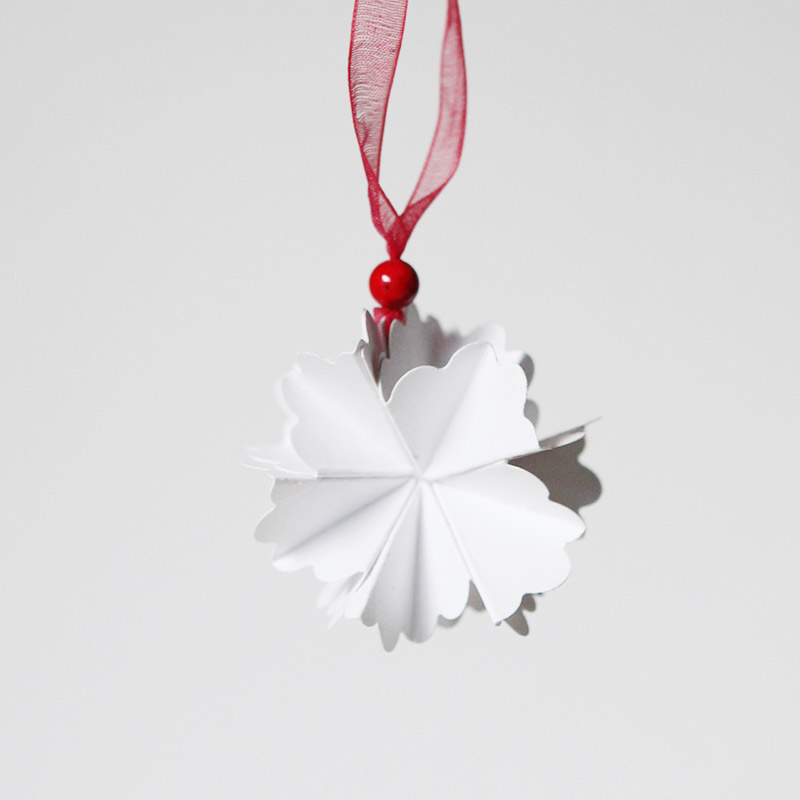 These ornaments are usually made with circles which give them a more ball like shape. I opted instead to make them with one of my over-sized scalloped punches to see what that would look like and I love how they turned out.
Here is what I did.
---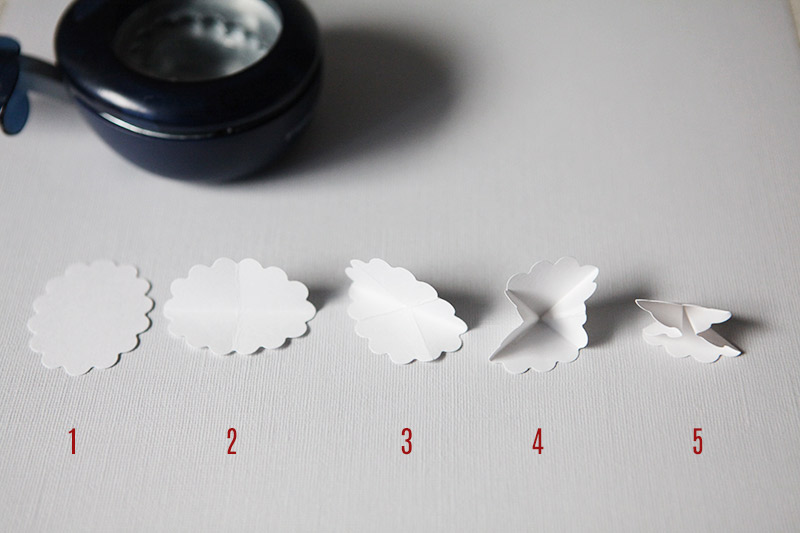 1) Each ornament uses 5 whole and one half punched scalloped ovals.
2) Fold the five punched ovals in half, unfold, fold in half the other way.
3) Turn over and fold one fold on the bias from the other side. Make it so the straight folds will be mountain folds, the bias fold will be a valley fold. Fold on the same bias each time so you don't create any mirrored pieces.
4) Squeeze in on the bias valley fold to collapse the shape into a triangle.
5) Line up and make the folds nice a crisp. Make 5 of these. Then, also make one according to step 1 and 2, then cut along the lines so you have four quarter ovals as seen in step 8, set aside.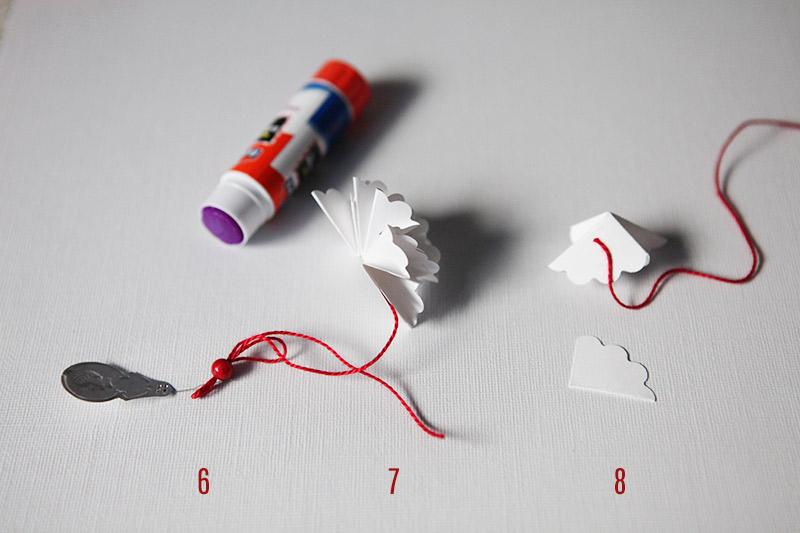 6) Using string or thin ribbon, thread it through a bead with a needle threader. The hole in the bead needs to be small enough that it can hold its position on the tread, but big enough that the thread can go through. I used pliers to help pull on the needle threader wires, to gently guide the string through the bead.

7) Glue 5 scalloped fans together in a row, but don't glue together the first and the last ones.
8) Using the quarter pieces, glue each end of the string or ribbon to each end of the first and last pieces in the fan. Place the quarter pieces on top to hide the ends of the string. (On this step I pictured how the red string is glued to the fan shape before adding the quarter shape on top.)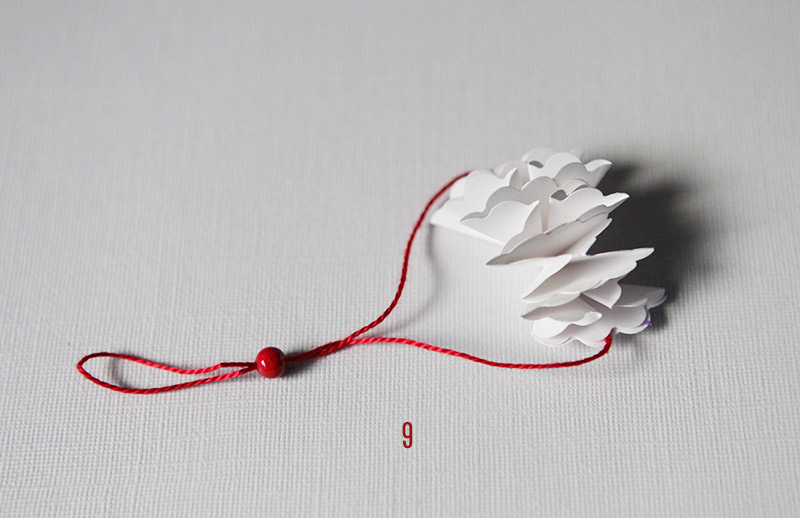 9) The ornament is finished when you have glued all five fan shapes together, and attached the string to both ends as seen here. The bead can slide up and down the string, holding the ornament open or closed.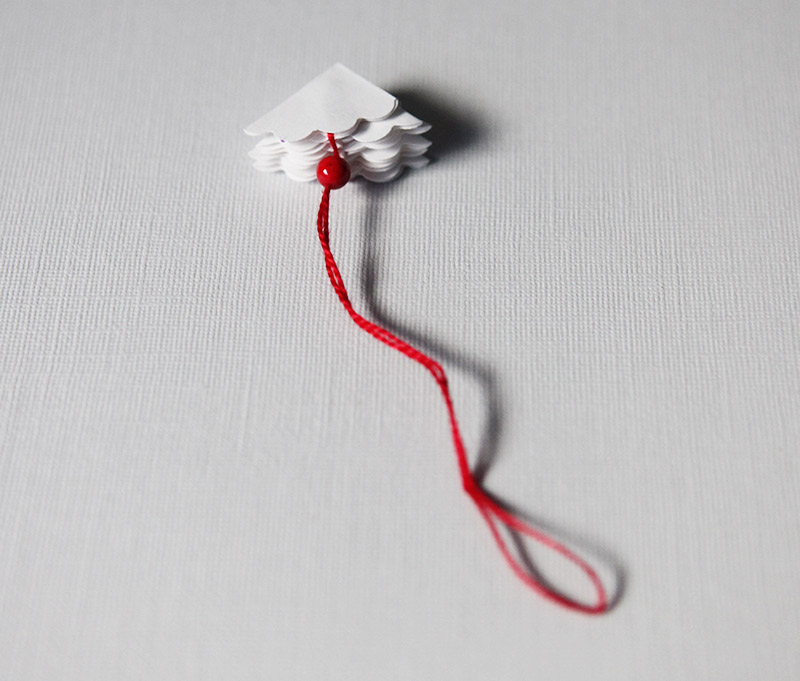 Here it is folded up. If you make big ones, this might be a nice way to store them.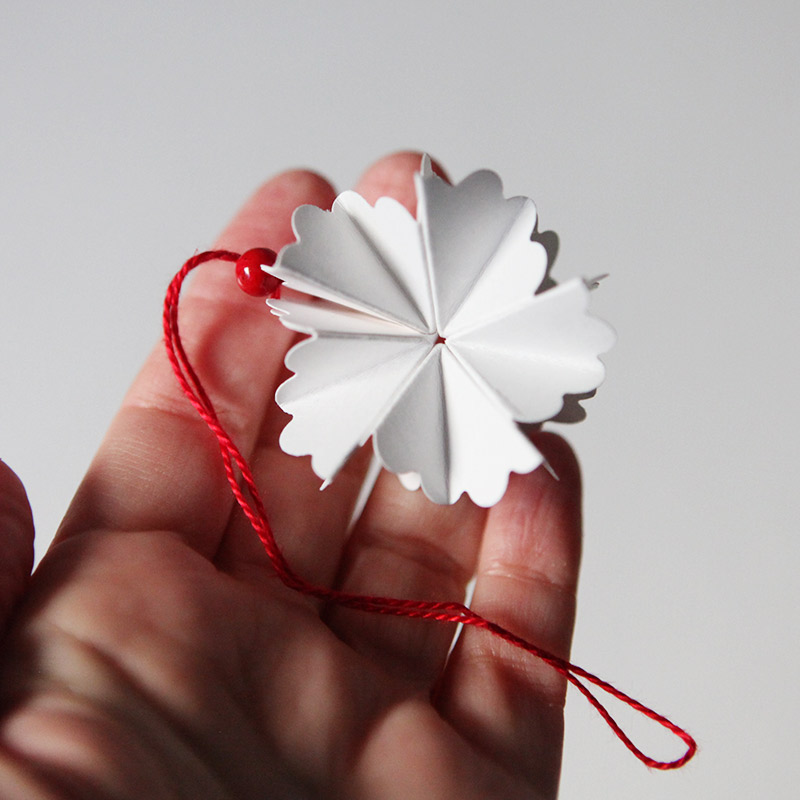 Above it is opened. The bead secures the scalloped fans stay in the open position and it is now ready to hang on the tree. They are pretty simple to make and great to make with your kids too.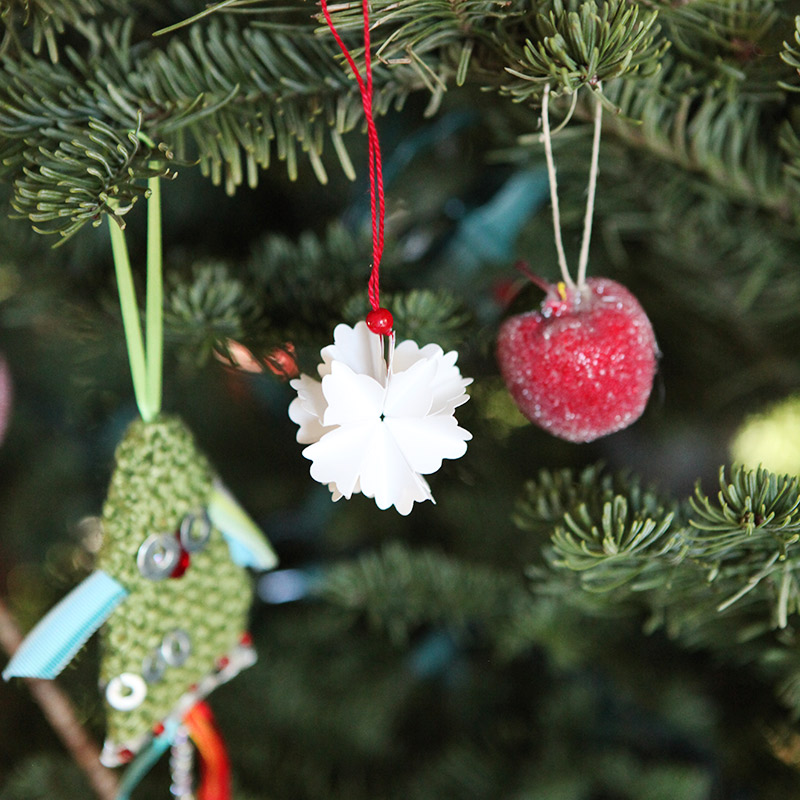 Here it is on our tree. The glitter apples were bought, the owls we made several years ago. Knitted Owl instructions here.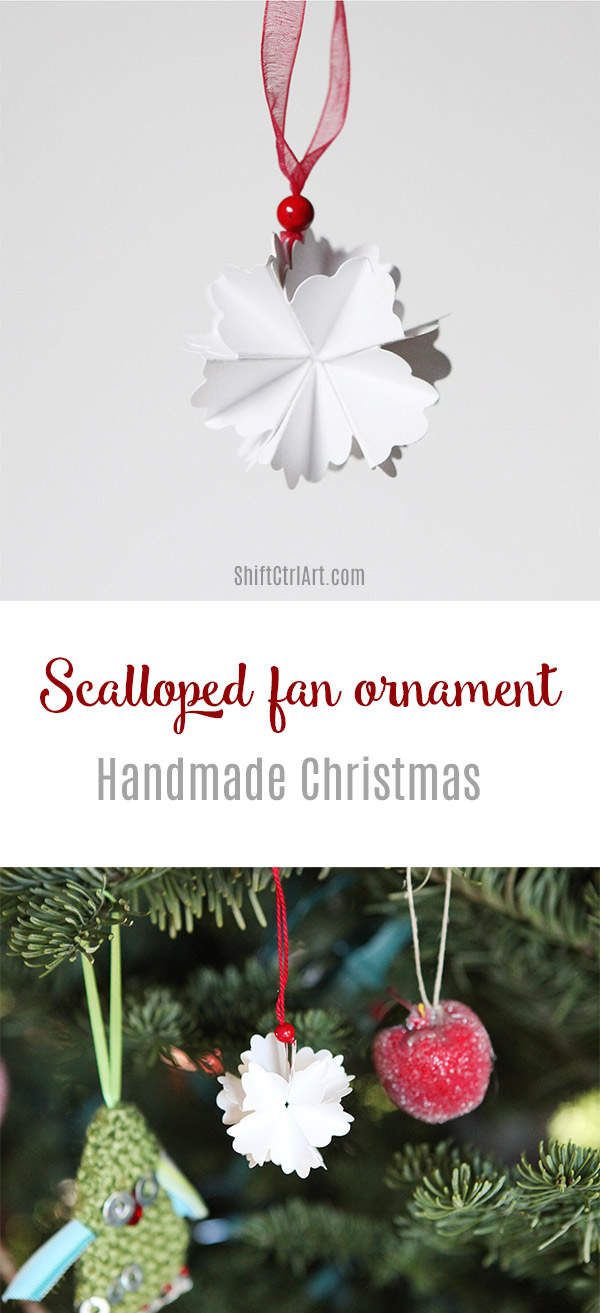 Share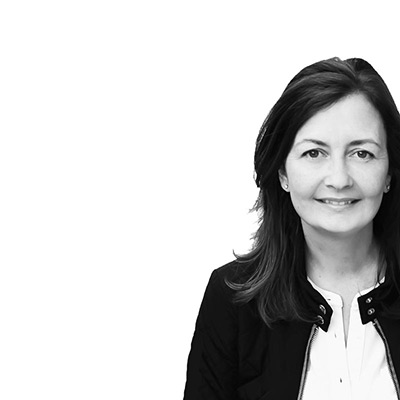 Search
We have been featured here
Full list
here