Behind the design: mood board, fireplace wall and sources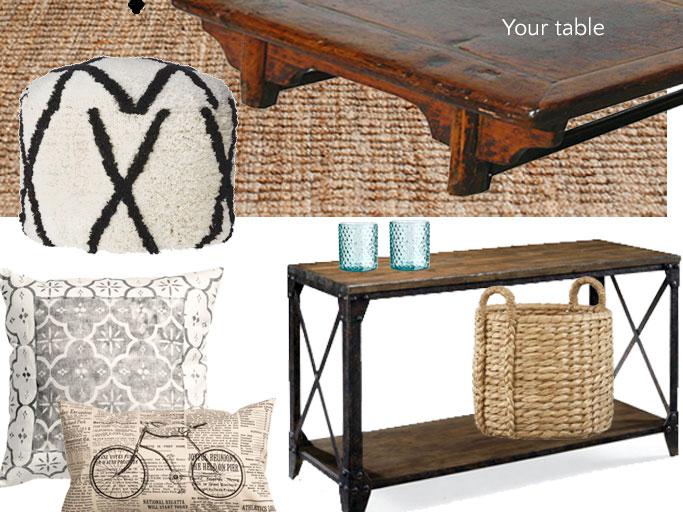 This drawing was the first thing I made after Ana and I decided to make over her living room together. She was at my Christmas party and had seen
my laundry room make-over with the zig-zag wall
and liked it.
She is also a fan of the white tongue and groove walls you see everywhere on Pinterest. They are pretty great!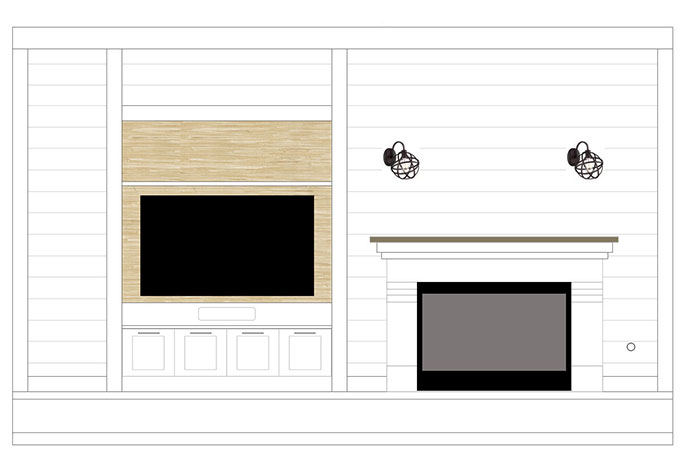 It seemed like a great solution for her entertainment wall. If we went that route, we would be able to re-build the TV nook and make the cabinets under the TV taller so they would have room for
all
the AV equipment.
You can see in the before picture below, that the sub woofer was next to the TV before and the front center speaker was on the shelf above the TV. We wanted to clean up that look.
I found some new doors at a reasonable price
here
. Ana bought
these handles
for the doors.
On the drawing, I added a panel across the top of the cabinet doors where the speaker could sit behind a cut-out with speaker fabric.
I suggested a 1x6 frame around the whole entertainment center wall and then a 1x4 to flank each side of the TV nook. I did this to create some definition and at the same time we avoided any seams in the tongue and groove boards.
As for the overall design, Ana asked me to design the space around the one piece of furniture she wanted to keep: Their coffee table. Isn't it awesome?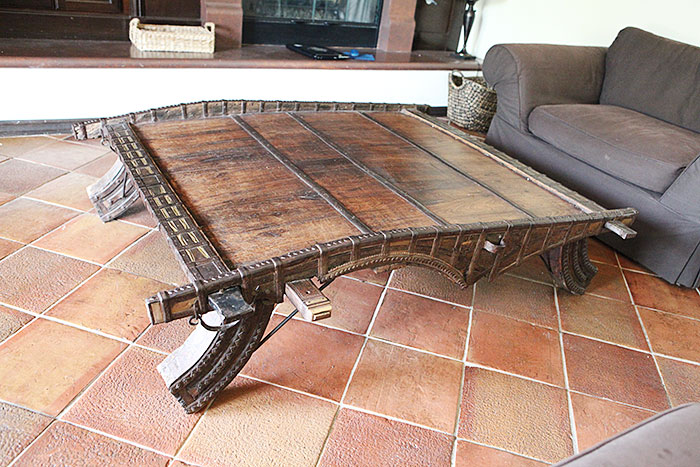 She had also already found a sofa that she loved and she sent me a picture of it. I incorporated this into a mood board which I sent her. Other than that she just told me, I want turquoise and orange. Go!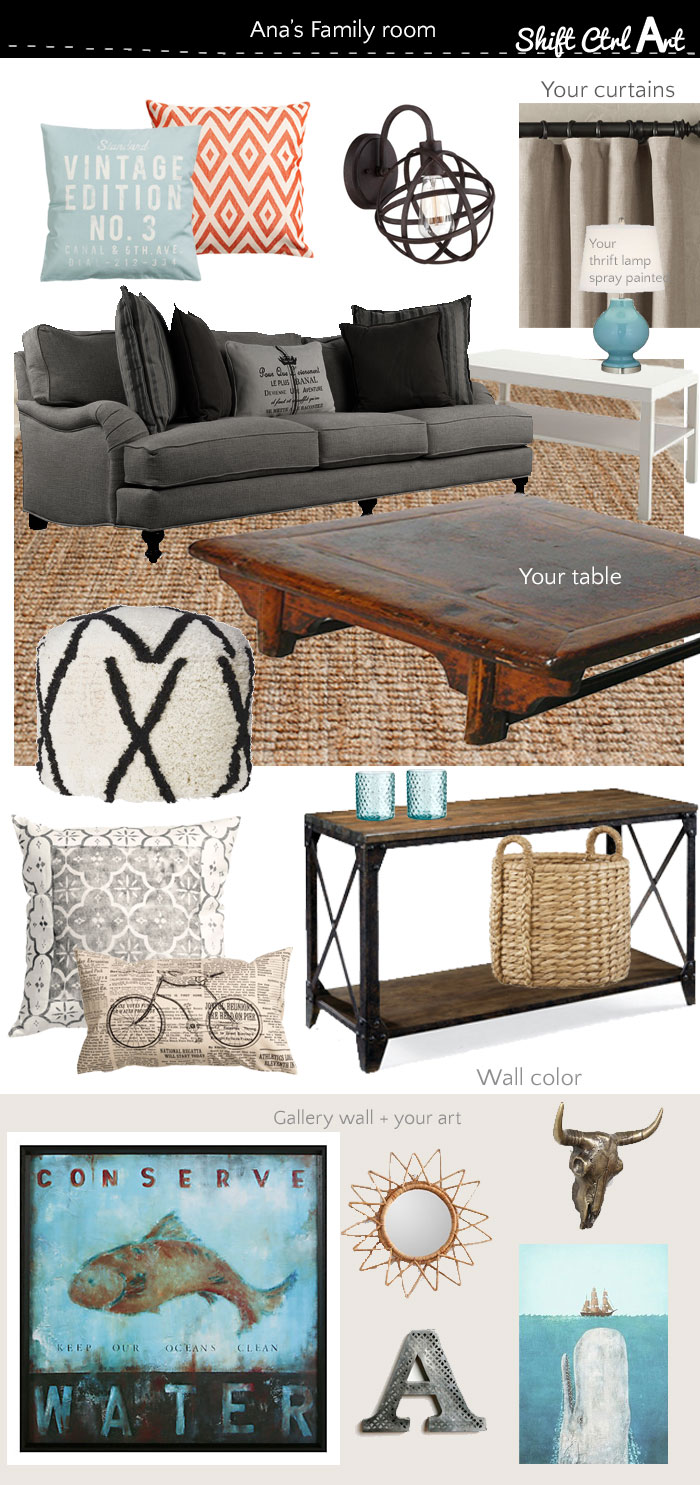 Sources (that we ended up not using):
Grass cloth
Sofa console
Bicycle pillow
(discontinued),
Blue vintage pillow
,
Chunky throw
,
Conserve water art
,
Sources for the rest that we
did
use are at the bottom of this post.
I had my handyman bid on the wall job and a couple of weeks later I stopped by and he had put up all of the left side of the tongue and groove as you can see here. He had wired for the new sconces and re-built the TV nook with the board going across for the speaker.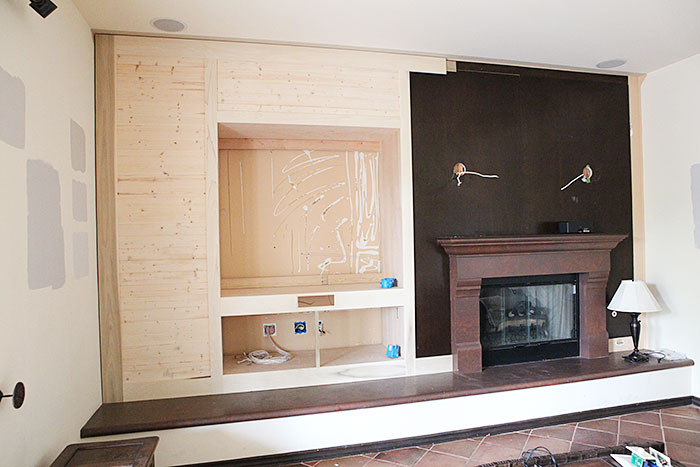 Another couple of weeks later the tongue and groove wall had been finished and Ana's painter had come by and sprayed all but the mantle top white, white, white. He had also painted the walls Agreeable Gray by Sherwin Williams and the ceiling had received a fresh coat of (ultra) white as well.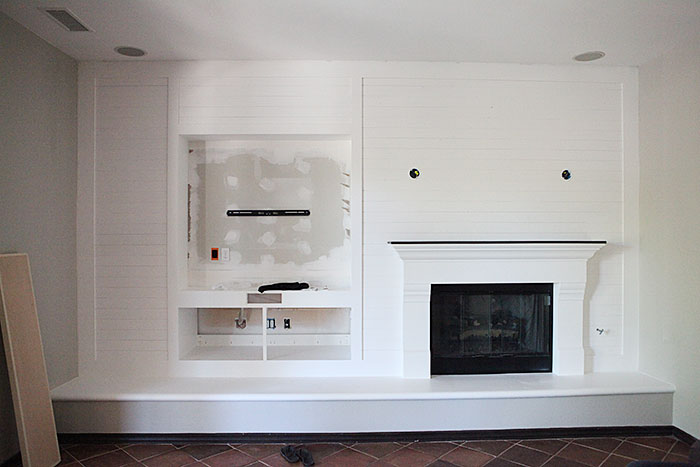 In the meantime I had emailed Ana a couple of sconce choices: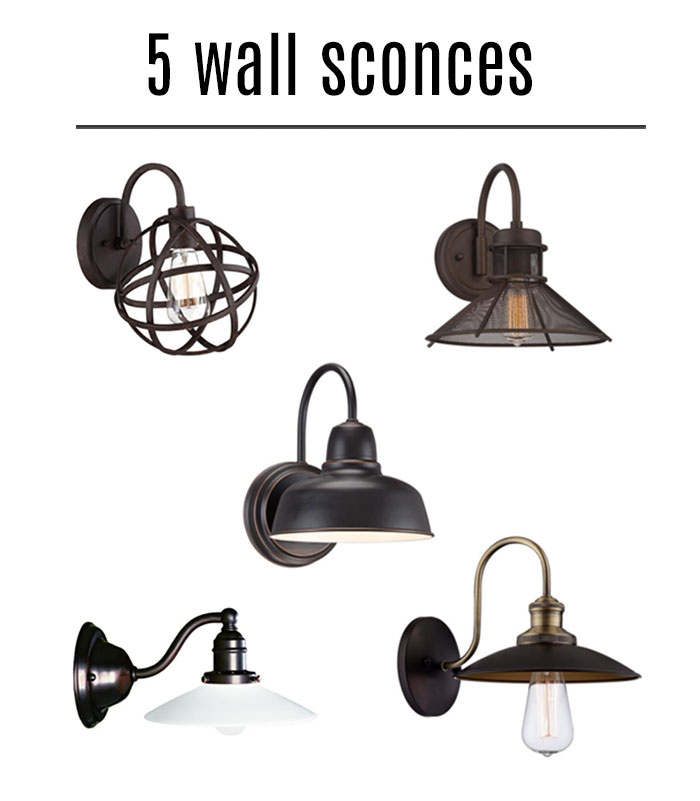 Sources:
1
2
3
4
5
We both immediately liked number 1 best for the space. It's the
Industrial Atom
from Lamps Plus. I think it ties in the Spanish rustic feel of the house with the bit of cottage beachy twist of this room.
Next, we started looking at some mirror options.
I found several which we narrowed down to these three and I made a mock-up of each one for her to better decide: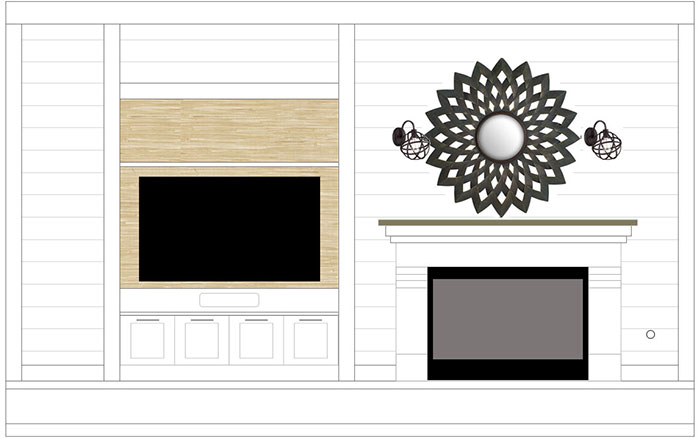 Mirror 1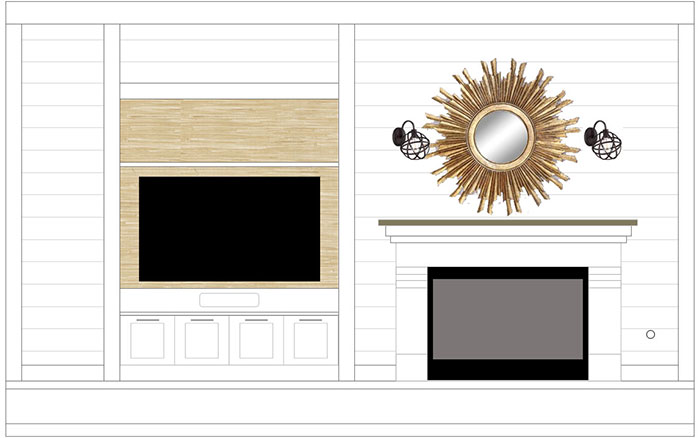 Mirror 2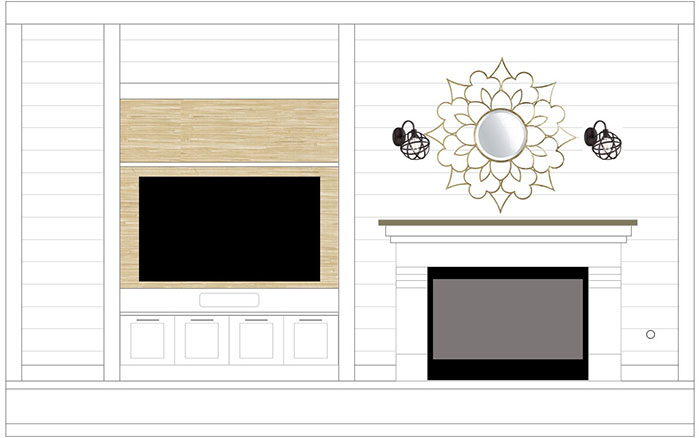 Mirror 3
Of course that needs to be a gif, right?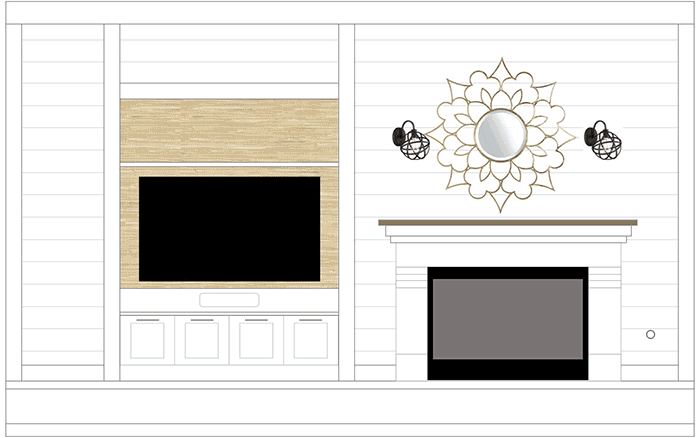 They are all great, but we both liked the sun star burst mirror the best for this space.
For behind the TV nook, I had originally suggested grass cloth, but we later decided to make a golden strie effect. Yes, this is me bringing back faux painting. You heard it here first.
First we painted a yellow color (I later re-did this in a much lighter yellow (Valspar's napkin yellow) because this was too dark), then on top of that we used a
golden glaze paint
that I dragged on with a wide brush, making a strie effect on the wall.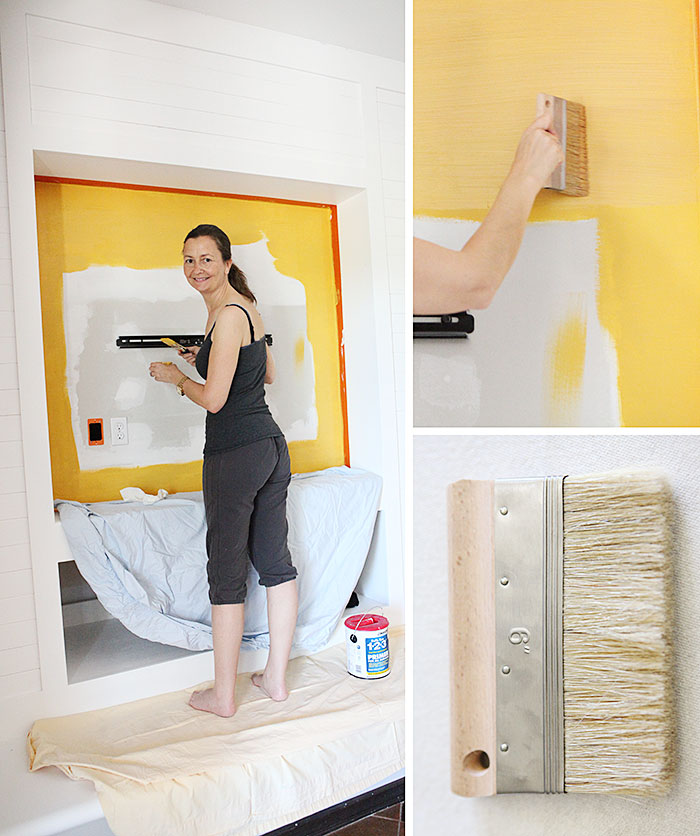 While that was drying we pulled out the artwork that she bought from the mood board and I found some more art around the house. That antique map of Uruguay her husband had found while living there, was quite the find for this space I think.
I laid it all up on the floor first.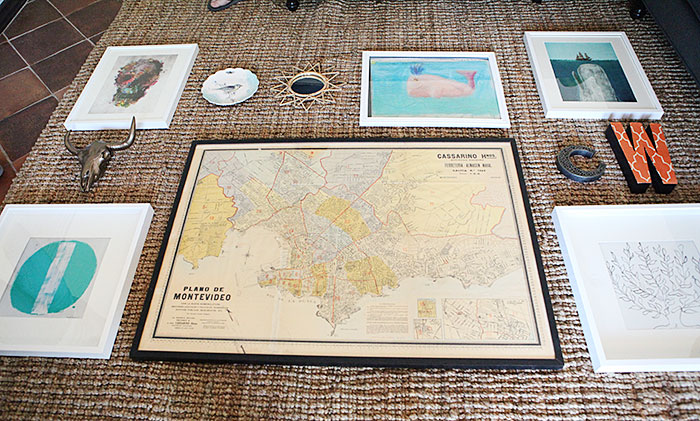 I added symmetry to the gallery wall by putting the largest frame in the middle, at the bottom, then equally sized white frames in the outer corners. Then I added a bit more free-style to it by adding 3D objects like the letters and the scull. The circle elements are worth their weight in gold too, I think.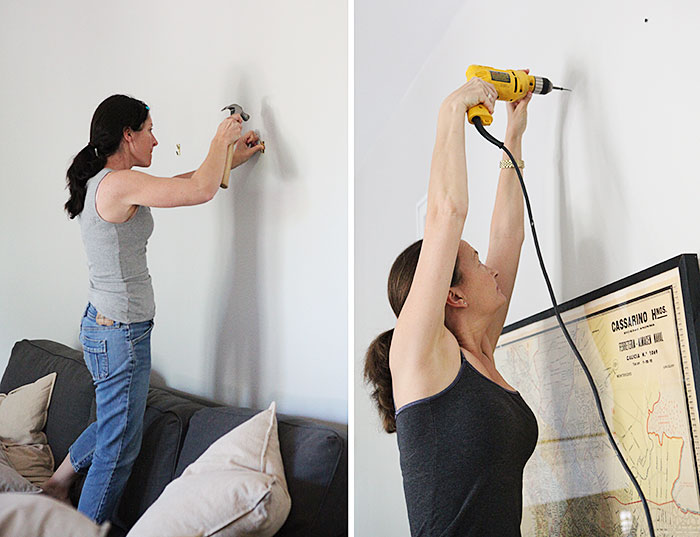 We hung the map first, then the two square white frames to get the width of the gallery.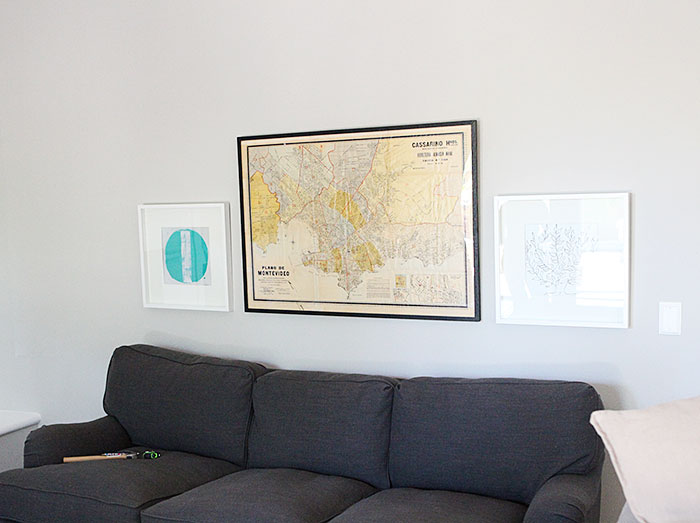 Next we added the upper white frames along an imaginary bottom line, leaving space between the two rows.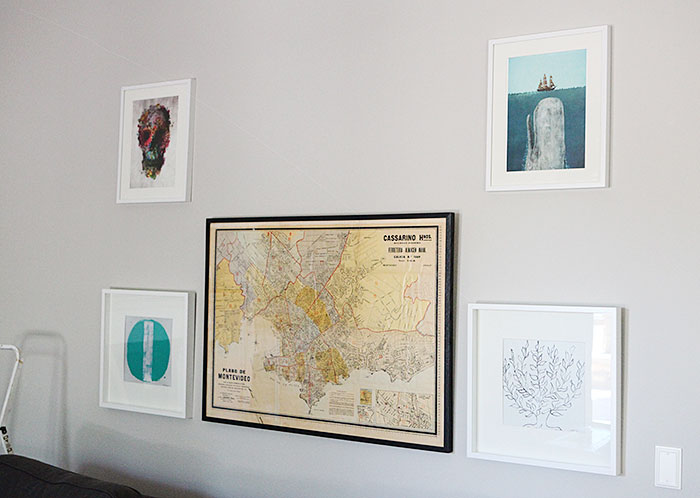 Then filled in with the rest of the pieces.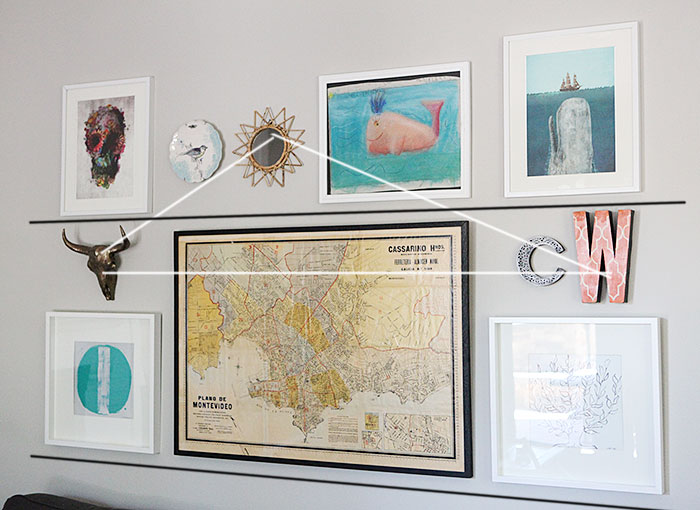 Here you can see how the gallery wall is made up of two rows that are aligned at the bottom and there is a "triangle" that make the eye move around between the scull, the mirror and the "c W".
A few days later the new shaker doors were installed and then I came by with bags of accessories. I styled it all up and took some pictures.
That's how we took Ana's living room from this: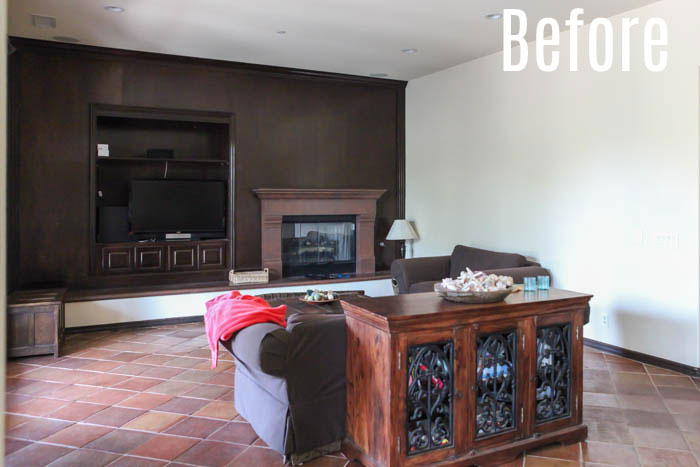 to this: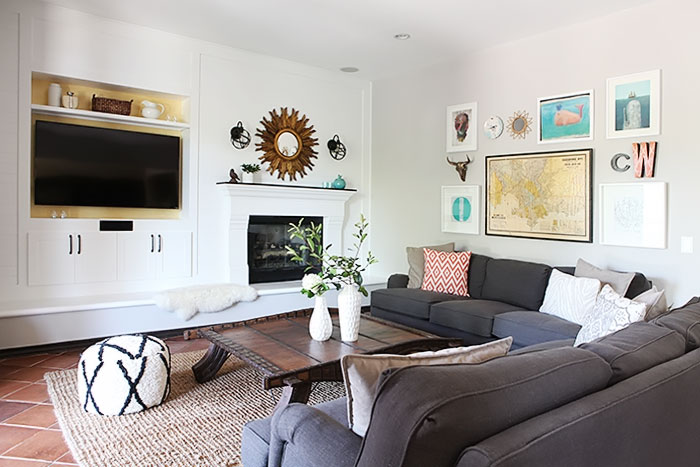 Sources


Paint colors:
Ultra white by Sherwin Williams,
Agreeable Gray
by Sherwin Williams,
Linen Napkin
by Valspar for the TV nook, followed by a glaze:
golden glaze paint
Furniture
Sofas
Coffee table -
Mohr & McPherson
in Boston
Sisal rug 9x12
Fire place mirror
Fire place sconces
Shaker doors
Dakota wire pulls
White coffee table

Accessories
Linen gray/white pillow
Orange pillow
Other pillows came with sofa.
White carved wooden vases
Blue glass votives
Pewter/bone vase - Uruguay - given by a friend
Turquoise bowl with bird lid: One Kings Lane
Rust bird statue: TJMaxx
Turquoise lamp: Thrift store find, then spray painted
Moroccan Shag Pouf
(discontinued)
Wicker basket TJMaxx
White ceramic vase
Gallery wall
Map of Uruguay: antique, brought by Ana's husband from the time he lived there.
Etched metal letter
"c"
Bison scull
Whale art
Pink whale by Ana's daughter
Bird plate - from Ana's collection
Wicker star mirror
W letter -
RJ Imports
Green circle print
Scull print
Tree line drawing
Find the
full reveal here with many more pictures.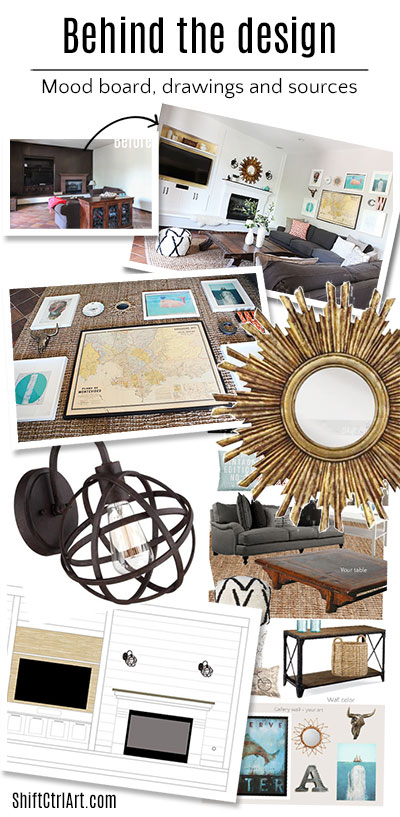 Share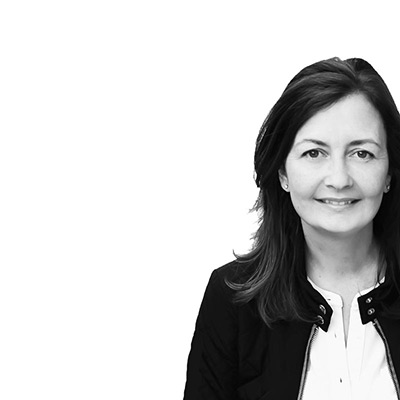 Categories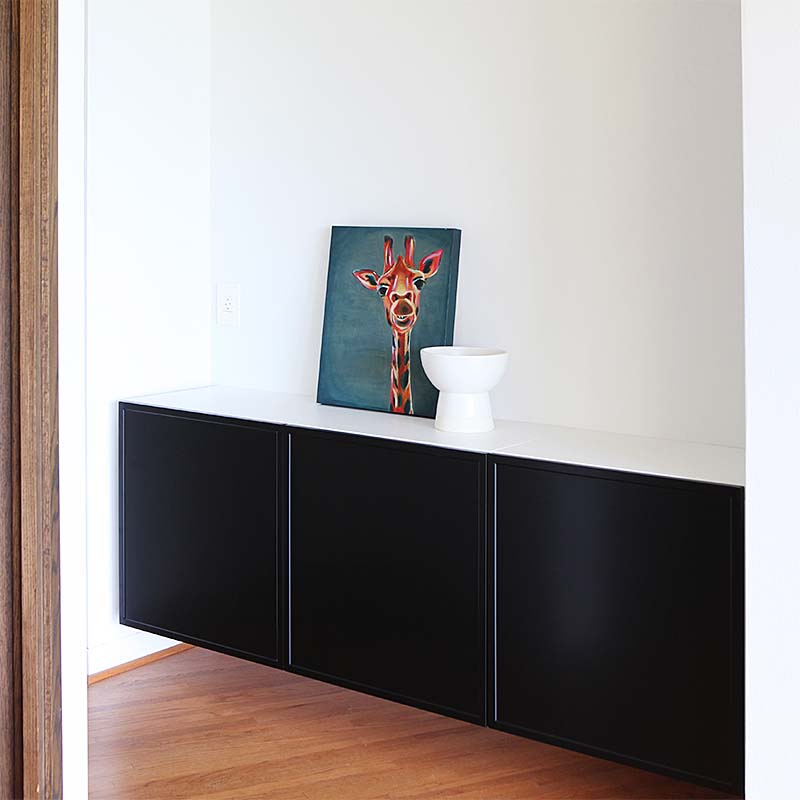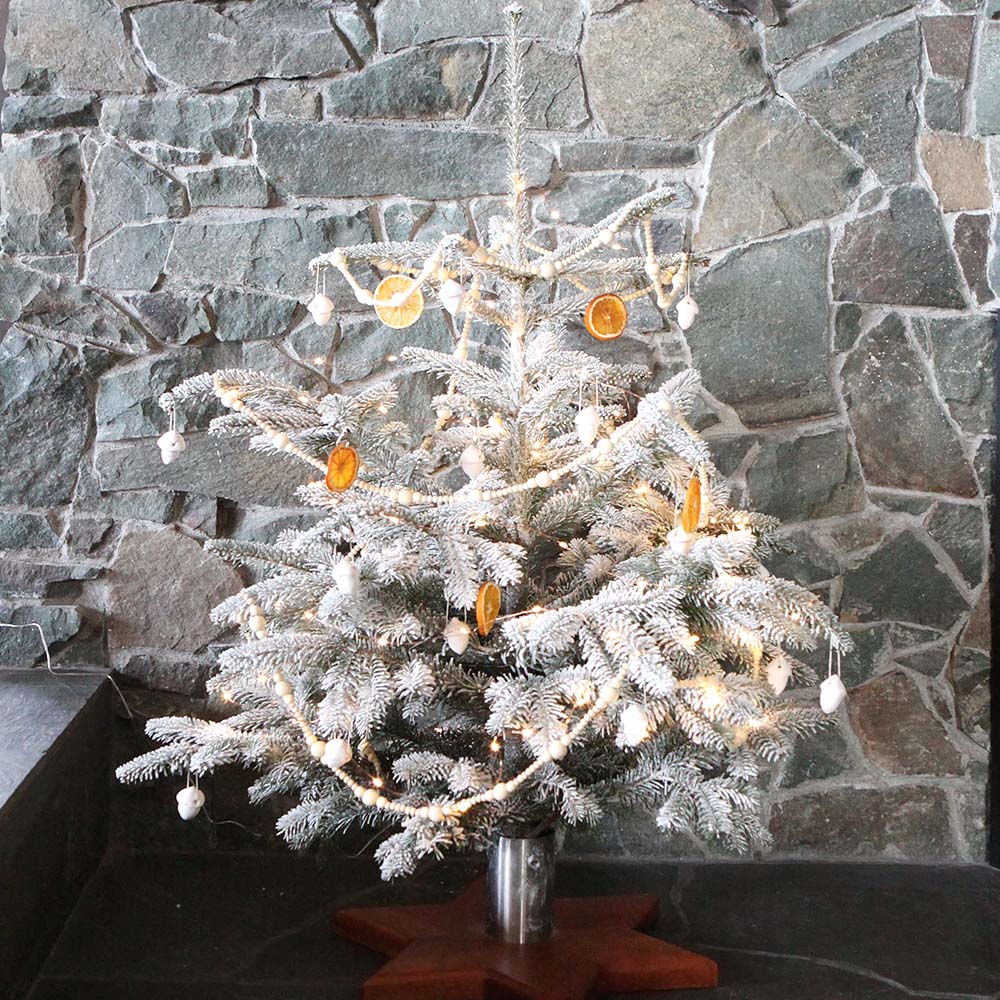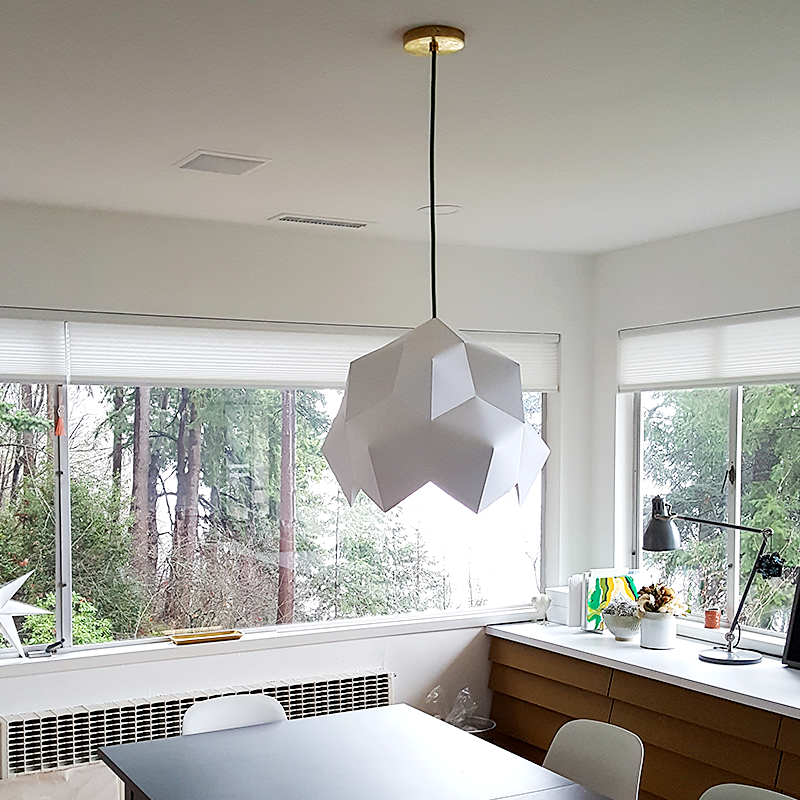 Search
We have been featured here
Full list
here
Search
We have been featured here
Full list
here