Welcome
Here you can read about all things B.
Artwork he makes. His wood working projects, crafts, media creations and much more.
My son B is 14.
Chocolate Eclairs from scratch - June cooking fridays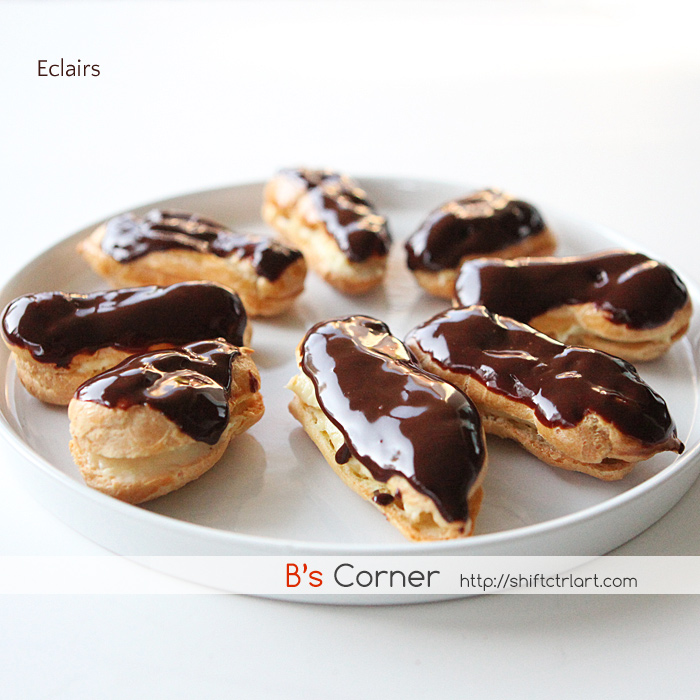 In June, our last three Fridays were Cooking Fridays. On the first Friday, B made us
French Macaroons from scratch.
On the second Friday, he made us
Chocolate Eclairs
. < ----- using this video tutorial.
Recipe by
Joy
I have condensed her recipe her for my own reference. Please use
her video tutorial
for more info and all the steps.
Choux pastry:
(I totally thought she said Shoe pastry ha ha... They do look like little shoes, don't they?)
1/2 cup (65 grams) flour
1/2 teaspoon sugar
4 tablespoons (55 grams) salted butter

1/2 cup (120 ml) water

2 eggs, lightly beaten
Custard cream:

1 1/4 cups (300 ml) whole milk

3 large egg yolks

1/4 cup (50 grams) sugar

2 tablespoons (20 grams) flour

2 scant tablespoons (15 grams) cornstarch (corn flour)

1 teaspoon pure vanilla extract
Chocolate glaze:

2 ounces (55 grams) Ghiradelli chocolate 60%

1/4 cup (60 ml) heavy "whipping" cream

1/4 teaspoon pure vanilla extract

1/2 tablespoon light corn syrup
Here is a picture safari of how it all came together.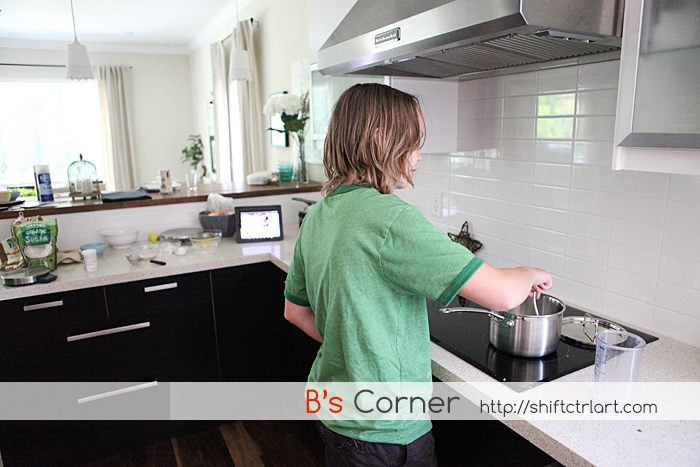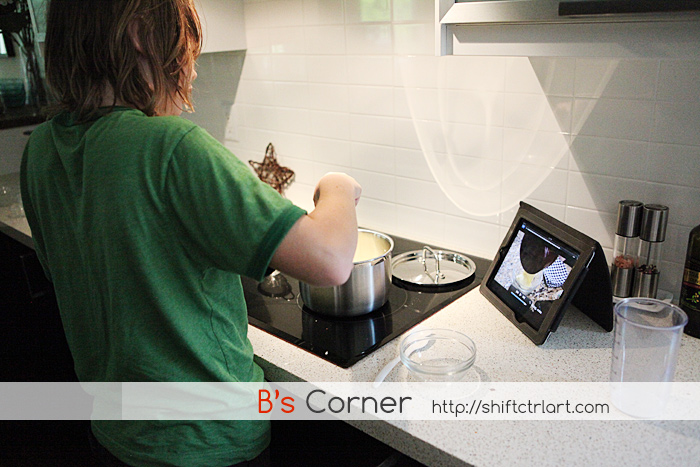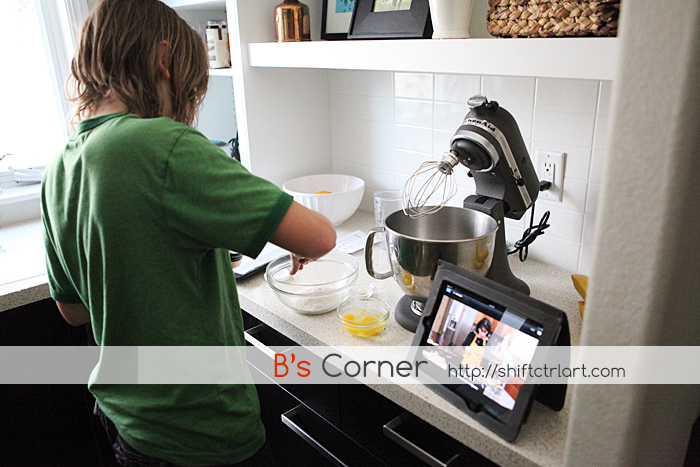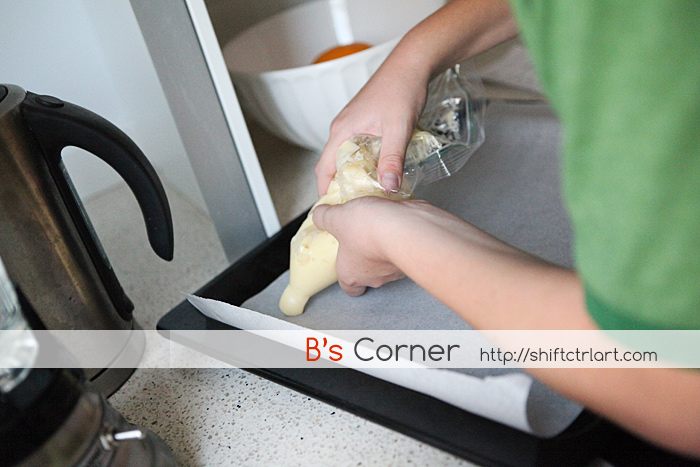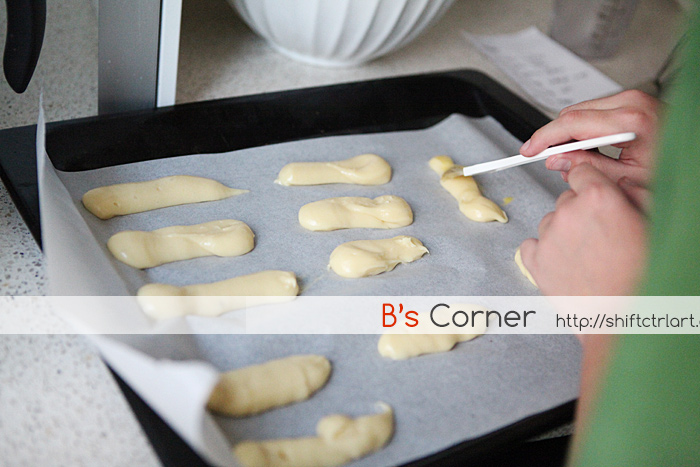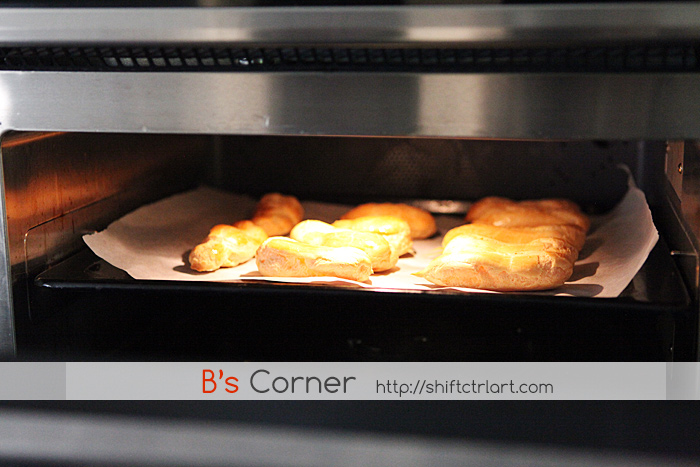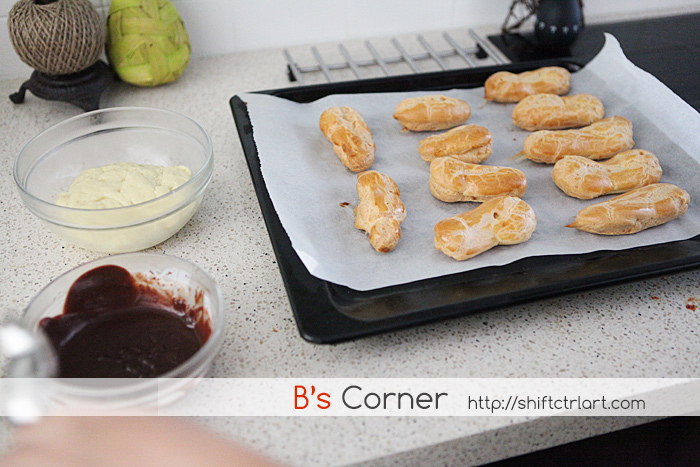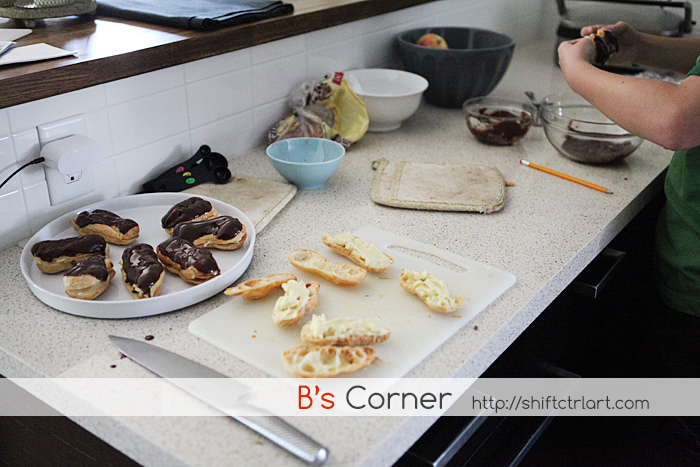 I tried one right as it was made and to be honest, I was a little disappointed. It was still luke warm. It wasn't my favorite taste. Then we put them in the fridge until the next day and what a difference!! YUM!!! The chocolate, the cream, the pastry. All so so yummy. So I definitely recommend chilling these before eating them. As complex as it was for B to make them, it was just a little harder for me to wait for them to be chilled. Have to say.
Here are all three of the desserts that B made - links to each recipe under picture: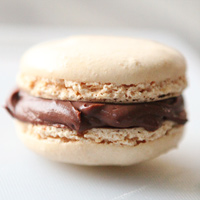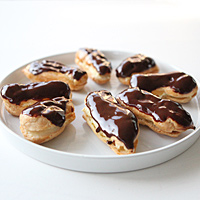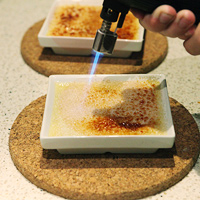 French Macaroons
Chocolate Eclairs
Crème Brûlée
More
recipes here
Share
Posted by Katja Kromann
Some blog posts contain affiliate links to products I use.
More information
This article: Chocolate Eclairs from scratch - June cooking fridays first appeared on http://shiftctrlart.com.