Welcome
Here you can read about all things B.
Artwork he makes. His wood working projects, crafts, media creations and much more.
My son B is 14.
Chick pea experiment with falafel, pita bread and tzatziki from scratch
The other day, B wanted to make falafel and it snowballed into this wonderful meal with falafel, salad, tzatziki and pitabread. He made everything from scratch. It tasted absolutely wonderful.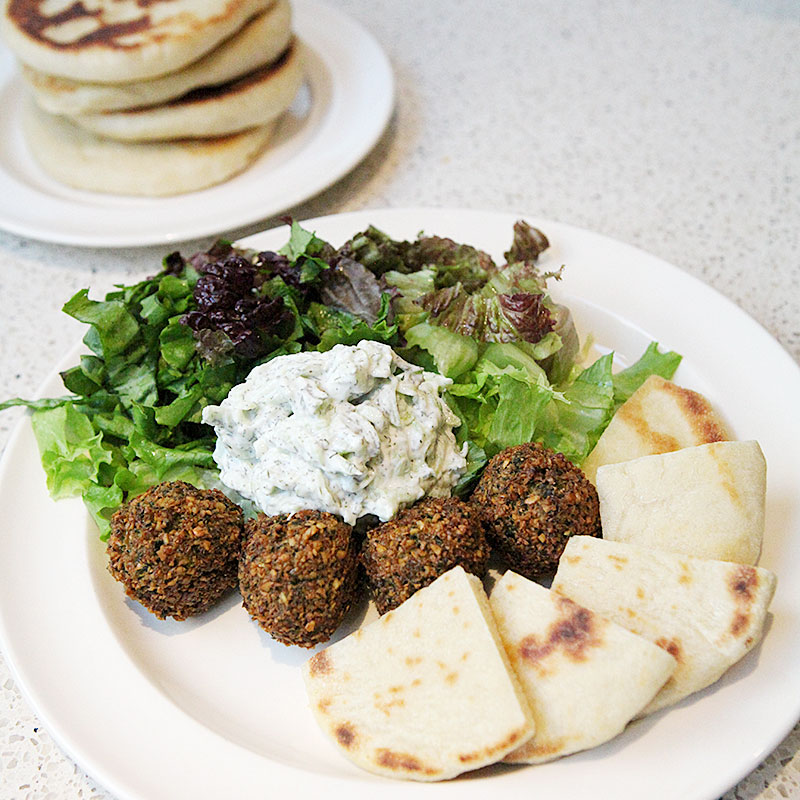 First up, he made dough for pita bread. He used this pita-bread recipe.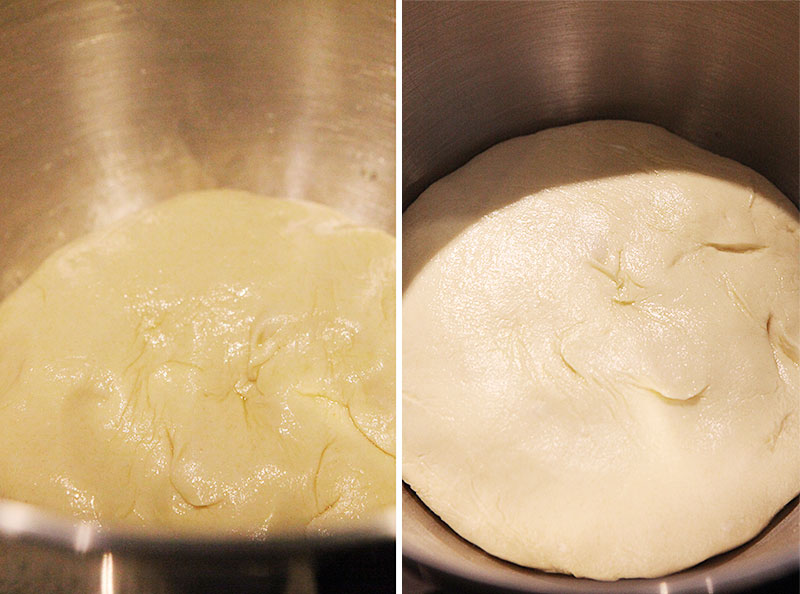 After the dough rose the first time, he kneaded it and made individual ball shapes for 8 pitas.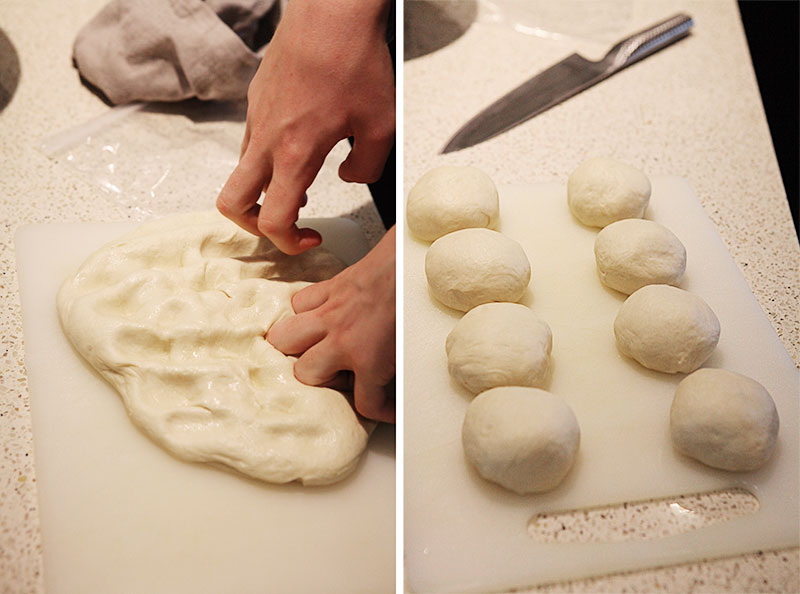 Then they rose again and where then rolled flat and fried in a small amount of olive oil. I had no idea that pita bread were fried and not baked. You learn something new every day.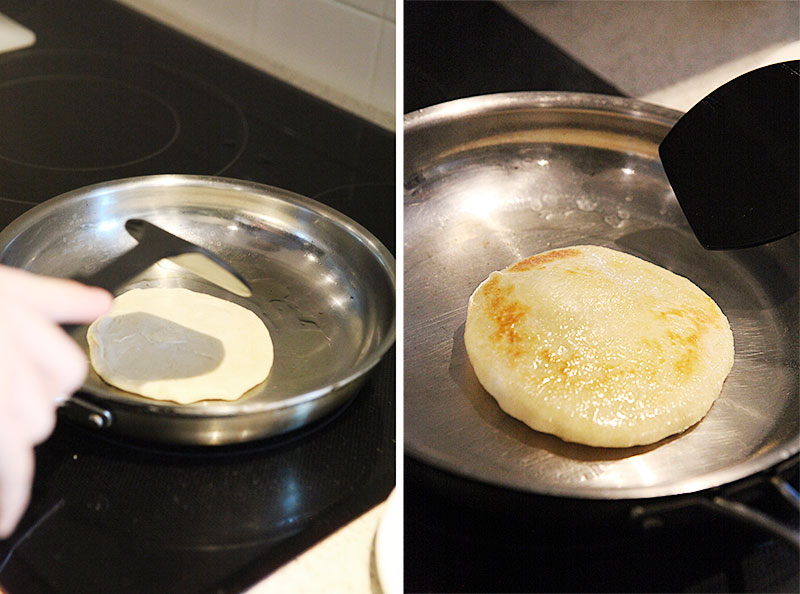 Here is the finished result. Probably the best pita bread I have ever had. Made with love. My favorite.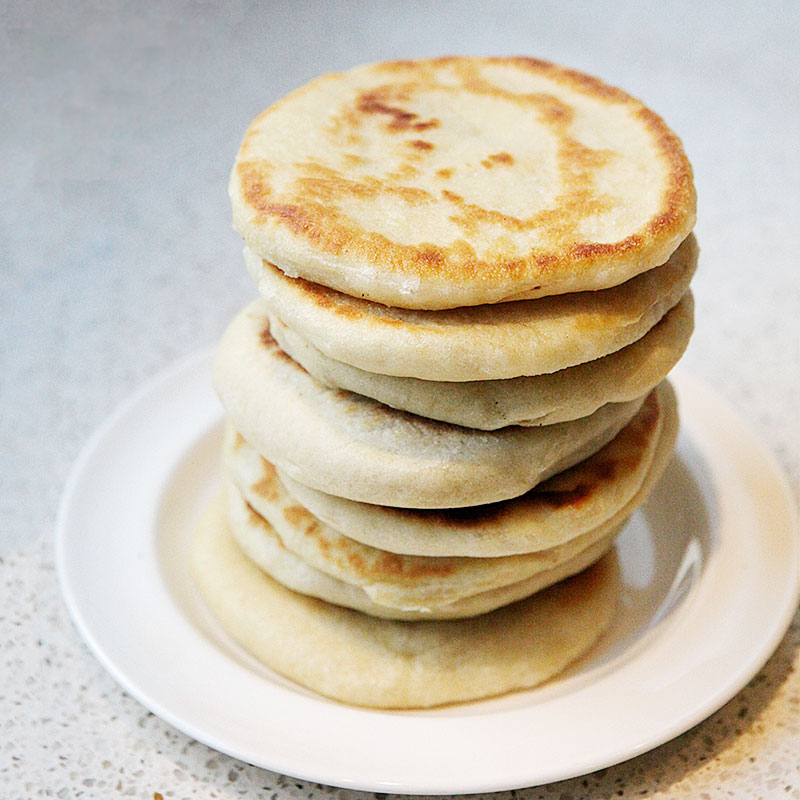 Next up, he made tzatziki. He used this tzatziki recipe.
He peeled an English cucumber. Hello, Sir. And grated it in the food processor, then sprinkled it with salt to draw out the liquid.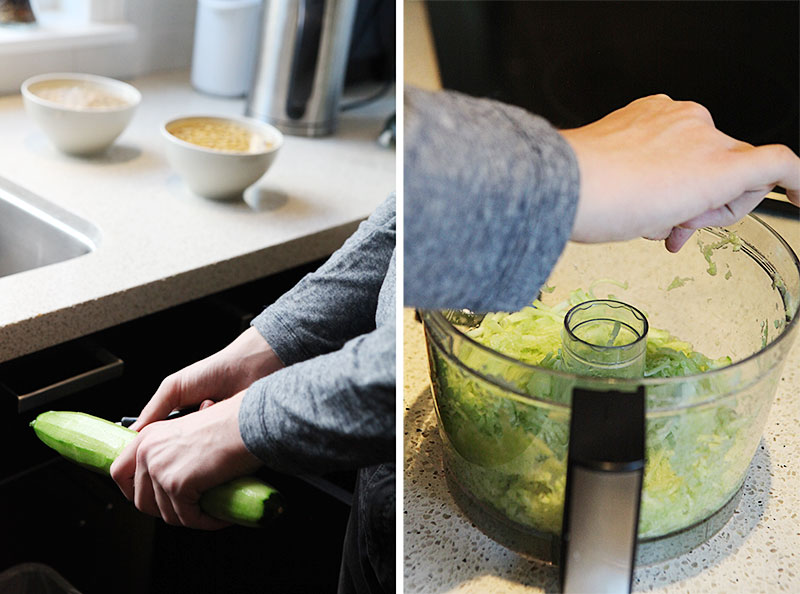 After a while, he drained the cucumber in a piece of paper towel.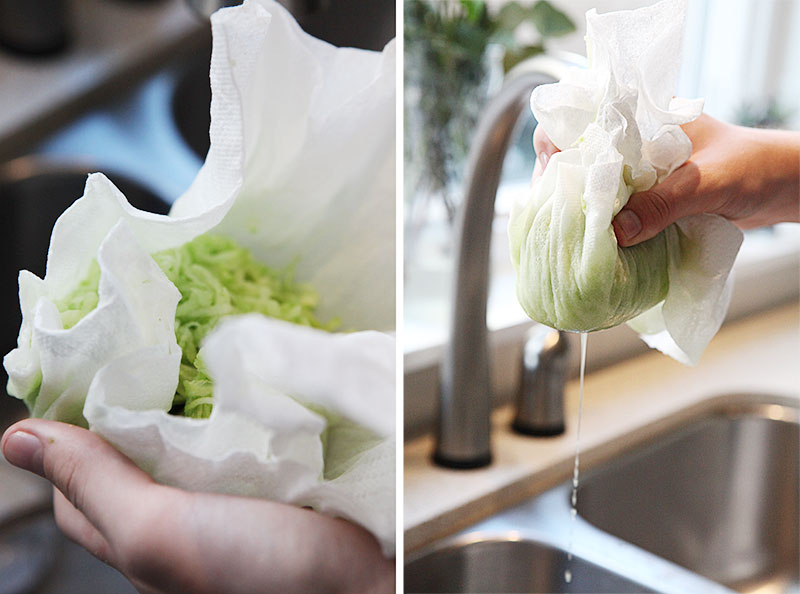 Then he made the dressing with dill, salt and pepper. And garlic. So much garlic. Yum.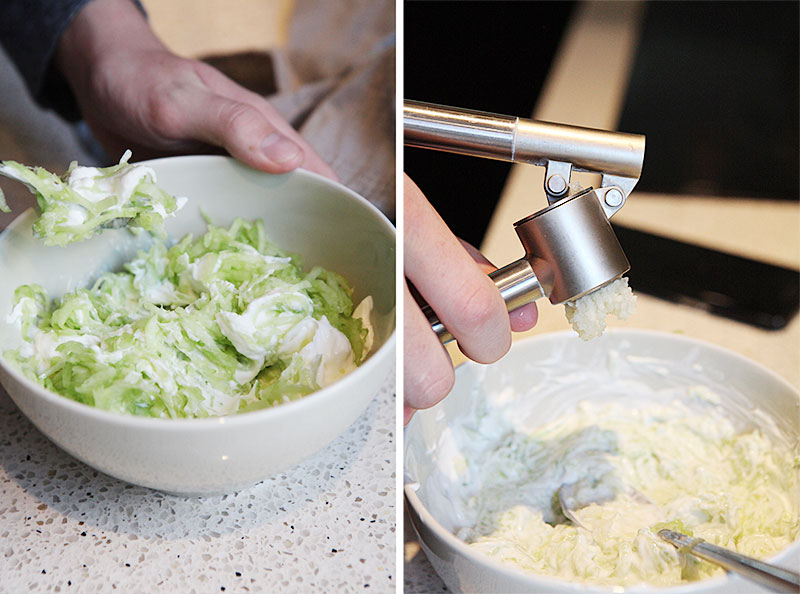 Once everything was mixed, he put it in the fridge to veg out.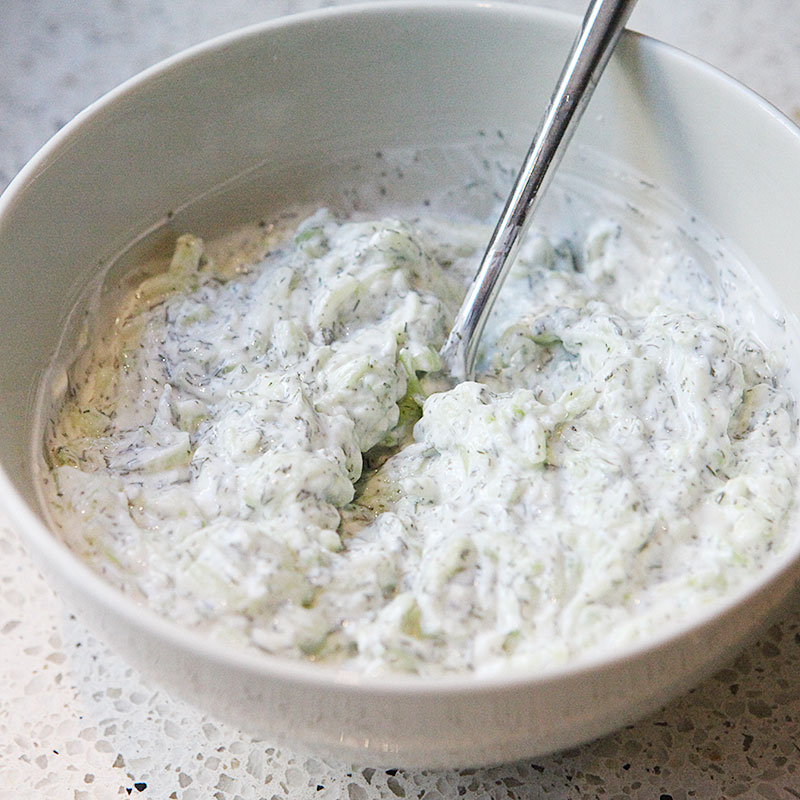 Finally, he made the falafel. This was so interesting. We made it into sort of an experiment and bought both canned chick peas (Garbanzo beans) and dried ones. When he opened the can, it did not smell particularly wonderful. So he rinsed them and put them in fresh water. He also soaked some dried chick peas overnight.
Below is what both of the bowls looked like the next day. Just going by the color, which one do you think he should use?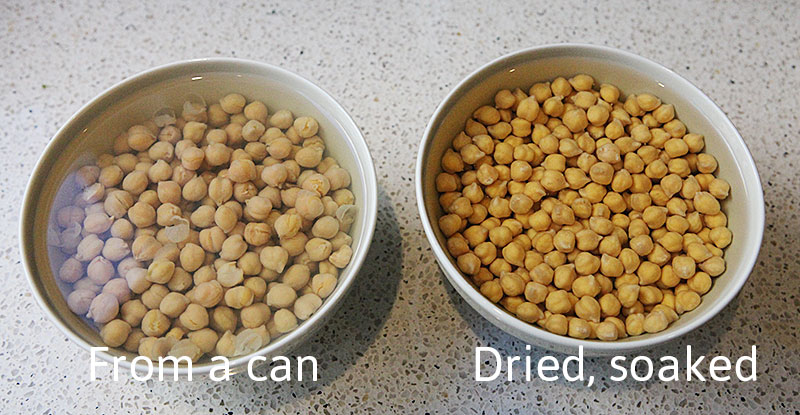 We did a smell test first. The ones from the can still smelled funny. Then we did a taste test. The canned ones were understandably much softer as they had been immersed in liquid for who knows how long. The most prominent taste was a moldy, mildew-y taste. The texture was mealy. I am selling you on these ones, aren't I?
By comparison, the newly soaked, dried beans tasted like green peas, with a raw grassy after taste. They were more crunchy, say like a macadamia nut.
You can simply never guess which ones he chose to cook with. That's right.
He used this falafel recipe and put everything into the food processor and pulsed until he had the right consistency.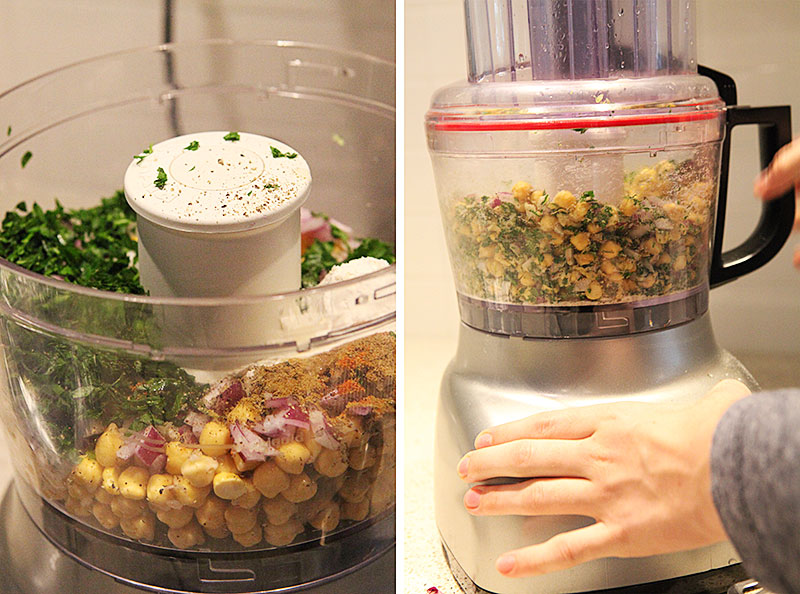 Then he cooled the mixture in the fridge.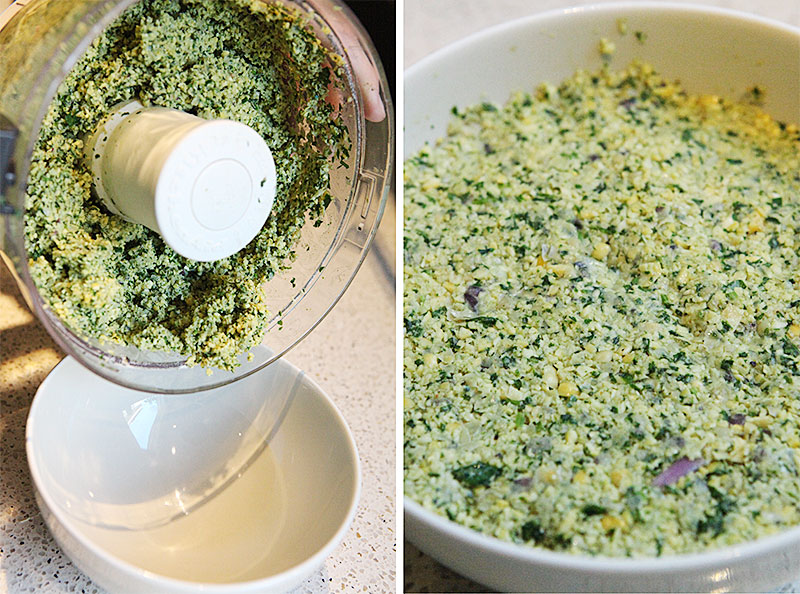 Balls were formed and fried.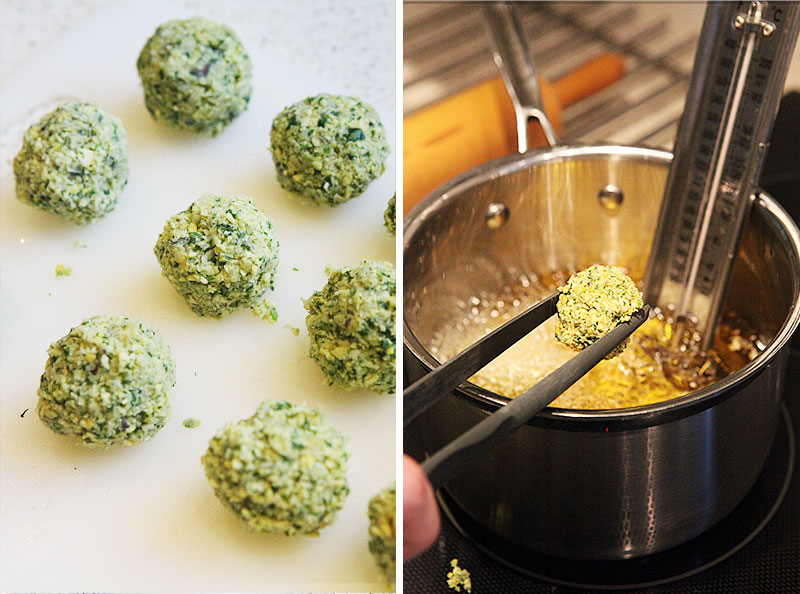 We used organic sustainable farmed palm oil for frying. You should never fry anything in a seed oil like rape seed, cotton, corn, or other oil like that as they develop toxins once heated up.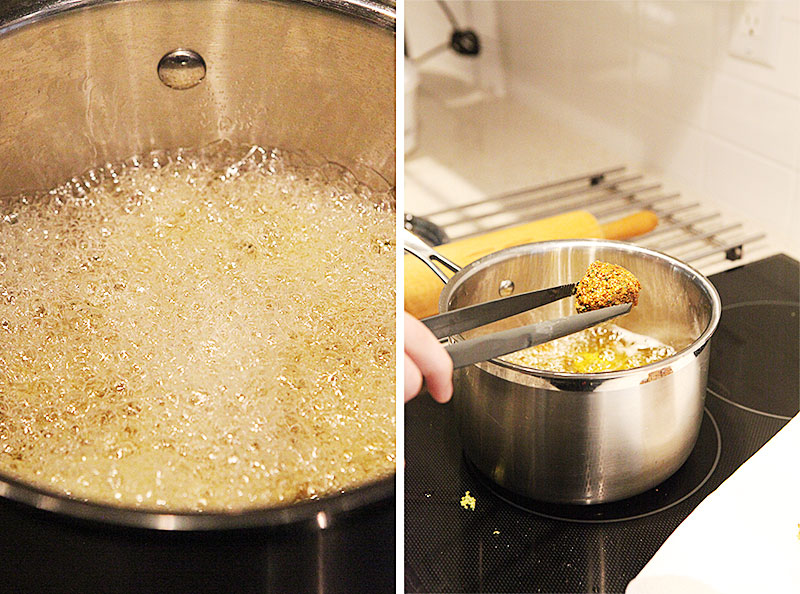 Aren't these the prettiest falafel you have ever seen. I thought falafel were breaded. They look breaded, don't they?, but no... that is just how they come out due to the nature of the ingredients.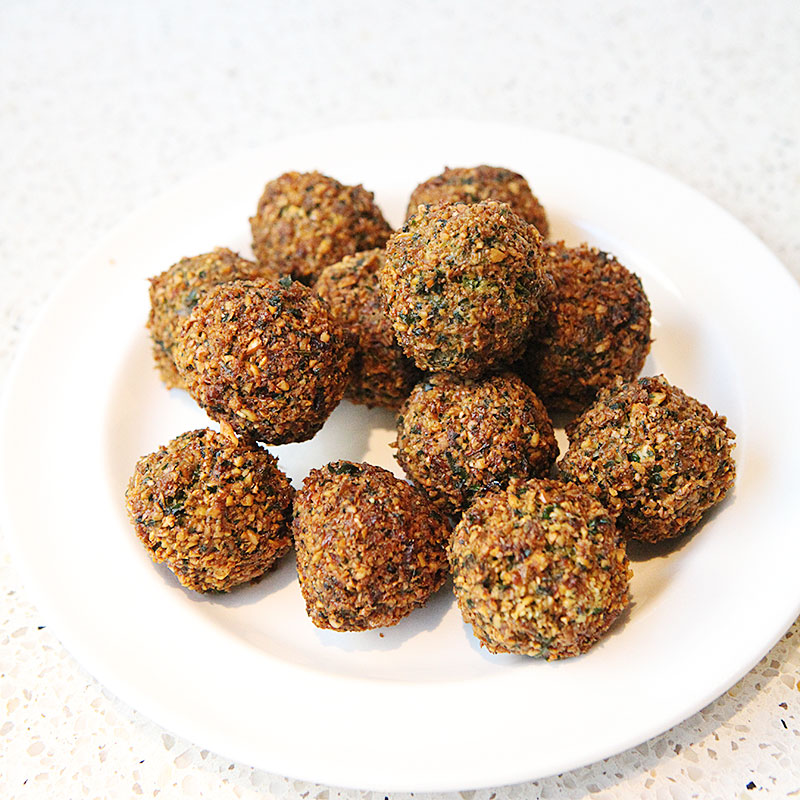 Some lettuce were cut and then the dish was plated. Now tell me you don't want to dive head first into this meal.
It was unbelievably yummy and we had leftovers to carry us through a second night of Greek fabulousness.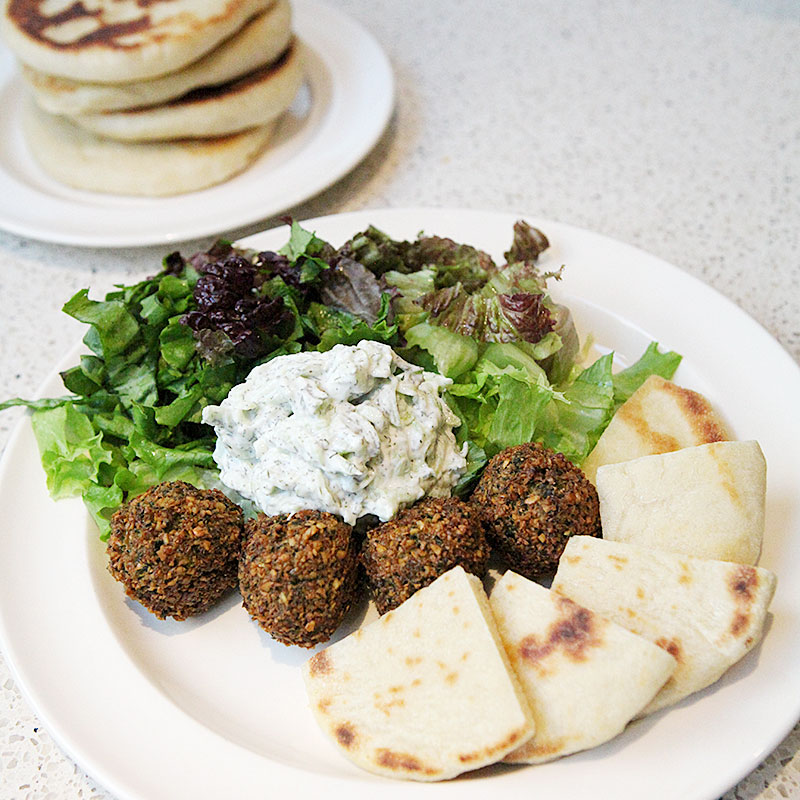 Share
Posted by Katja Kromann
Some blog posts contain affiliate links to products I use.
More information
This article: Chick pea experiment with falafel, pita bread and tzatziki from scratch first appeared on http://shiftctrlart.com.