Welcome
Here you can read about all things B.
Artwork he makes. His wood working projects, crafts, media creations and much more.
My son B is 14.
Baking Fridays: 2 - Peppermint patties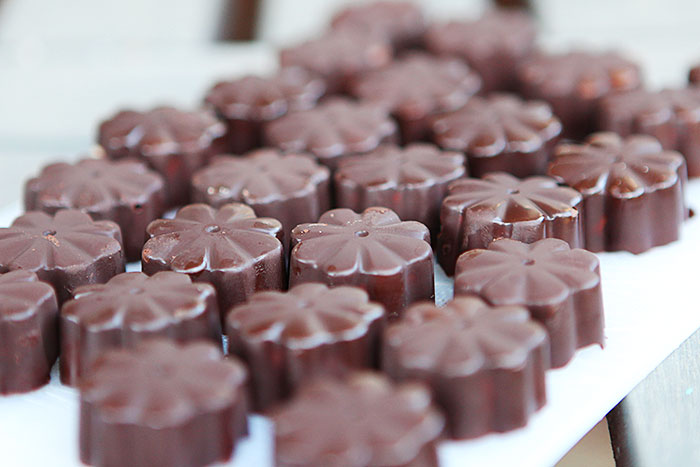 The last four Fridays of 6th grade, we are spending baking or making from a recipe we find online.
On the first Friday, we made
Danish pastry paleo style
. On this day, the second Friday, we made peppermint patties.
We looked at these three recipes:
Peppermint patties 1
Peppermint patties 2
Peppermint patties 3
Then went with number 3 from Primal Palette. The first batch we made yielded almost two silicone trays of patties. For the amended version I reduced the portion to make just about one tray. Here is how we amended it after testing:
1 bar of 70% dark Lindt
1/4 mill. peppermint essential oil
2 tbsp grade B maple syrup
2 tbsp
coconut flour
1/4 cup coconut oil
(I can't find my notes, so this is from memory. When I make these next time, I will come back and edit the recipe if needed, but I am pretty sure this is what we did for the second batch)
Here are the pictures from the first batch with twice the amount of ingredients.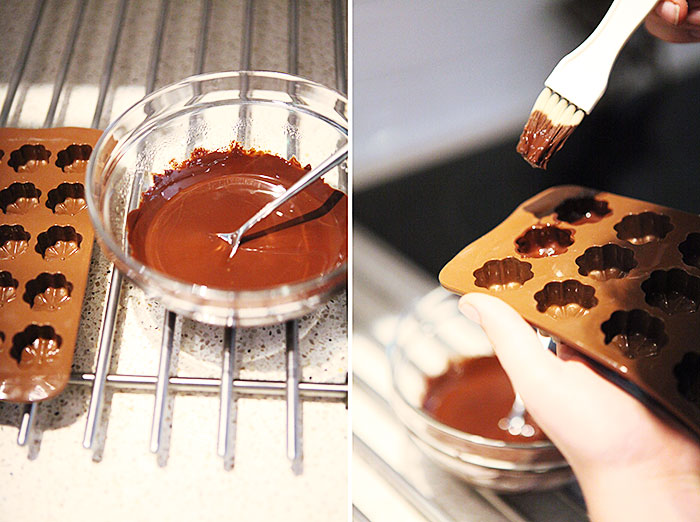 We used these
silicone molds
, melted the chocolate and coated each cavity.
While that was in the fridge cooling down, B mixed the peppermint filling. We put it in a small plastic baggie and cut off the corner. That way it was much easier to dispense.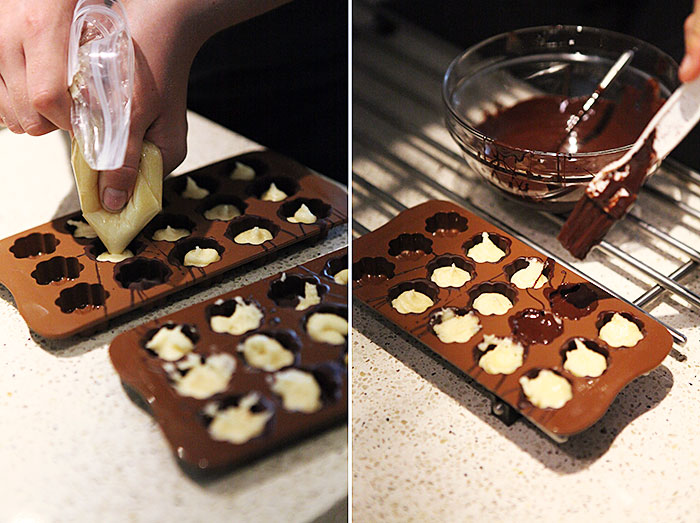 Then he added some into each and smoothed out a bit.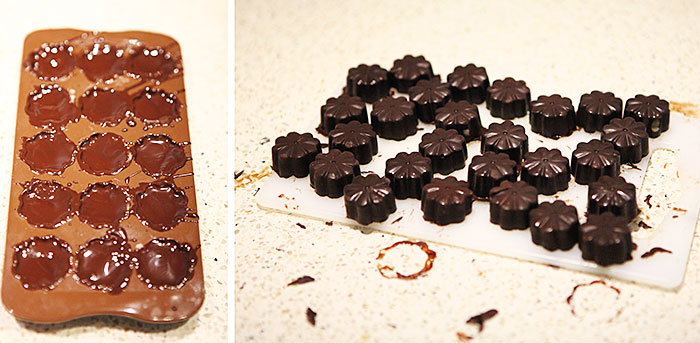 Then covered with more chocolate and let cool. Then we dumped them out of the molds.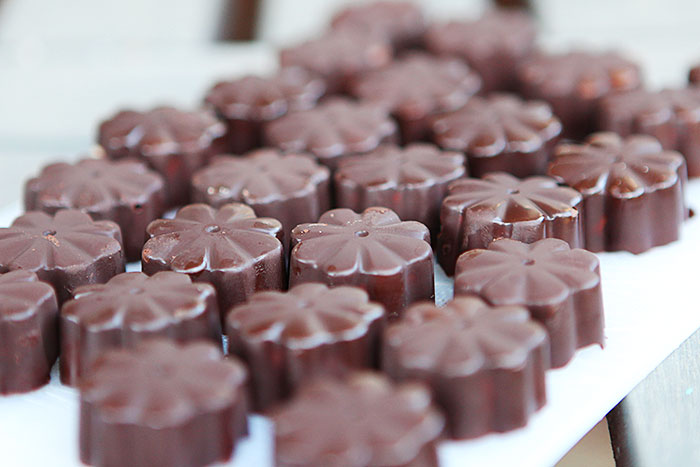 Notes:
We used peppermint essential oil instead of regular oil. So, yeah. You need to use MUCH less. Which we knew, but we didn't reduce it enough, so the first batch went straight to the trash. It was akin to squeezing a tube of toothpaste into your mouth. Minty x 1000.
In the next batch (which was only half a batch compared to the first one) we used a quarter of a milliliter of peppermint oil. We also added a bit more maple syrup. And for the second batch we did not put any peppermint into the chocolate itself. We decreased the amount of coconut flour to half the amount as the texture was a little too mealy for us. Probably because we used coconut flour and not shredded coconut as the recipe suggests. We are such rebels.
Then we ended up with something that hit our taste buds just right. I already put the amended version at the top, so you didn't make them the first way we did them, come all the way down here to see that you just made awesome toothpaste pellets (If you had essential oil on hand like us). You are welcome!
This is a really great recipe and we will definitely make it again.
Share
Posted by Katja Kromann
Some blog posts contain affiliate links to products I use.
More information
This article: Baking Fridays: 2 - Peppermint patties first appeared on http://shiftctrlart.com.