Do I love Russian Earl Grey tea? - Gild tea!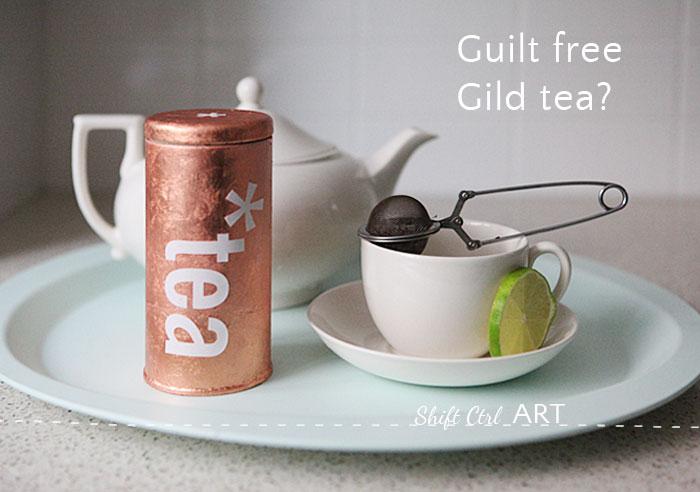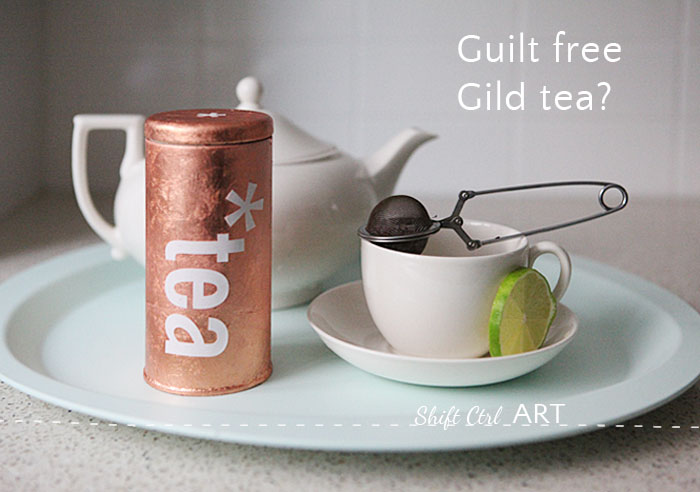 The thing about being creative and try new things is that you have to willing to fail. I try not to cover this blog with
all
my failures - ha ha - but let's take a look at one today. Why not!
Love gilding stuff? yes! Love gilding my tea canister? Gild tea! ha ha ha - if nothing else, this whole post was worth that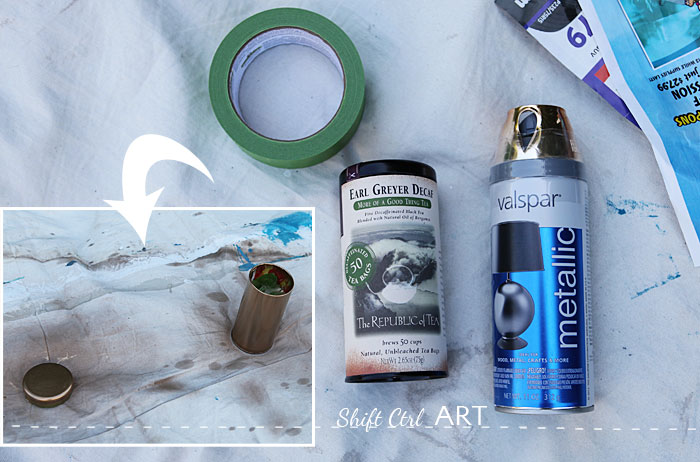 I used an old store bought canister. I removed the paper and washed it, took off the residual glue with goof-off, gave it a quick sanding and spray painted it gold.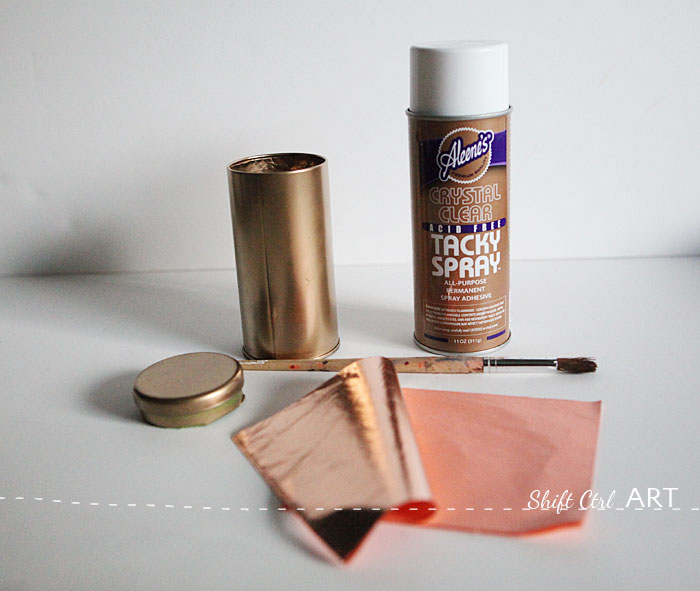 Then I hit it with some tacky spray. In hindsight I think this spray isn't the most suited for gilding. I think there is a special glue for it, but the past couple of times I have been to the craft store, I have not been able to find it.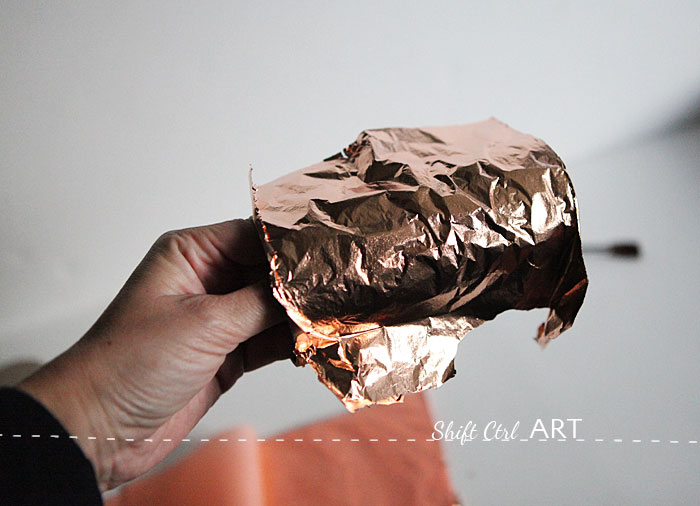 After the glue has been sitting for a bit it gets tacky. Then you layer on one sheet of your gilding material. These are really fine sheets that tea easily. They come in silver, gold or as I am using here, cobber.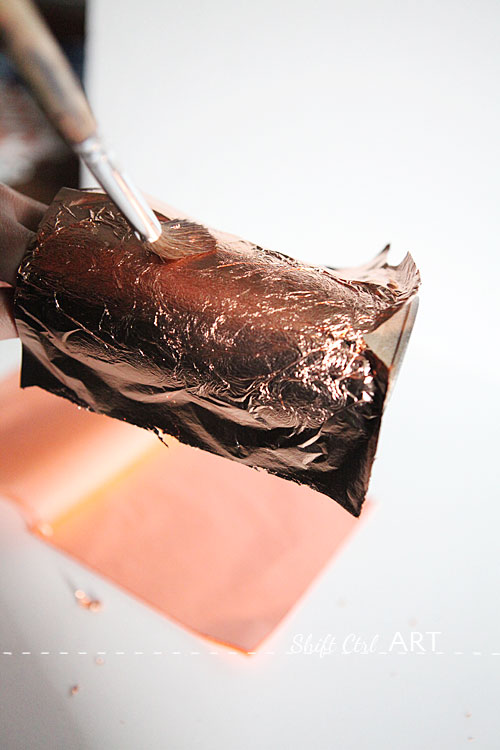 With a soft brush, go over the entire piece. Tear off pieces and cover any bald spots.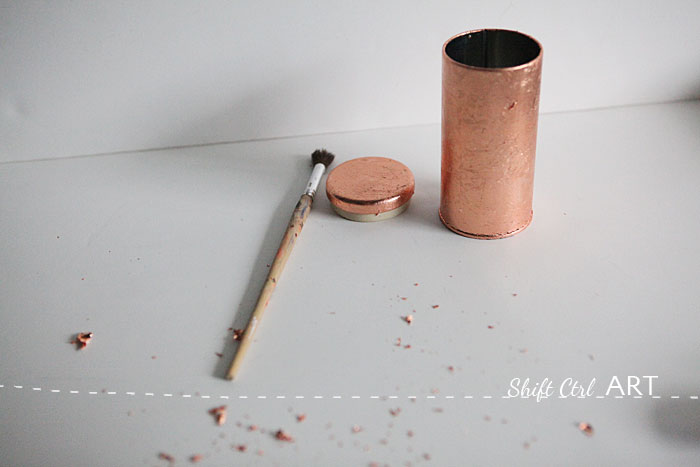 Then after my piece was all covered I added some stickers.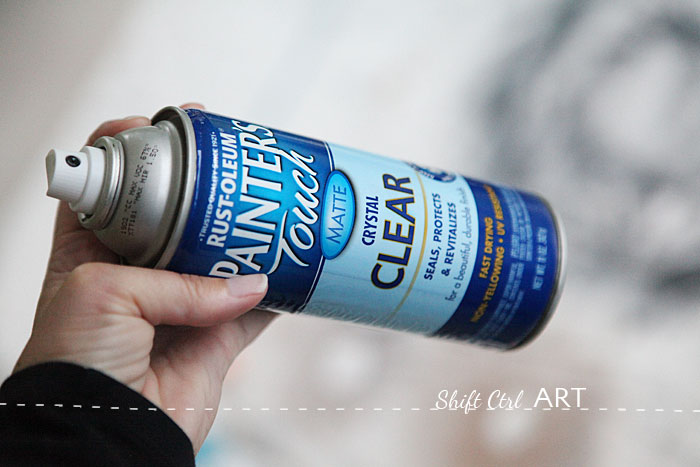 Then I sealed it with some clear sealer. Then I let it dry.
To be honest, the canister is still peeling when I touch it and the gilding is slowly coming off. So while this gilding technique works fine for a box or mirror or anything that you are not going to handle every day, for a tea canister... not so much...
So maybe not a craft fail as much as an application fail...
I gilded some pots for Christmas
and I love how that came out.
Let me share something that is not a fail though, while we are on the subject of tea.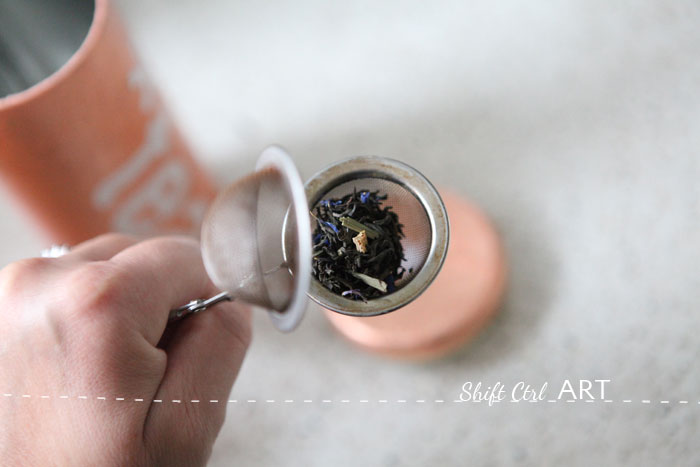 Our favorite tea is Russian Earl Grey. We used to import it by the bagful from Denmark in individually wrapped baggies, but recently we found that it is sold on
Amazon
as loose tea.
So I got a couple of these
IDEALISK tea infusers at IKEA
. I have to tell you, I feel good about not using a little trow away baggie for every pot of tea I make.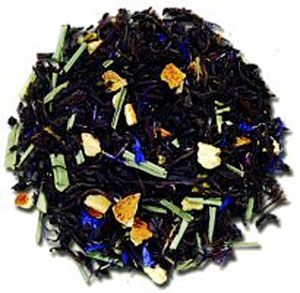 via
This is what the tea looks like. I just read that it had lemon grass in it. Earl Grey is of course known for it's
bergamot orange
too. I just love this tea and drink it every day.
I tried looking up what the exact difference is between regular Earl Grey and Russian Earl Grey. I could not immediately find the answer. Maybe it is the lemon grass? I don't know. It is quite different in that it is milder and less smokey than regular Earl grey. I drink this tea straight up. I only let it infuse for a short while aka flavored water.
My parents, who originally introduced me to this tea make it in more of a
tar
-style way ha ha. (Velkommen til Tjæreborg) Hi Mom and Dad - waving...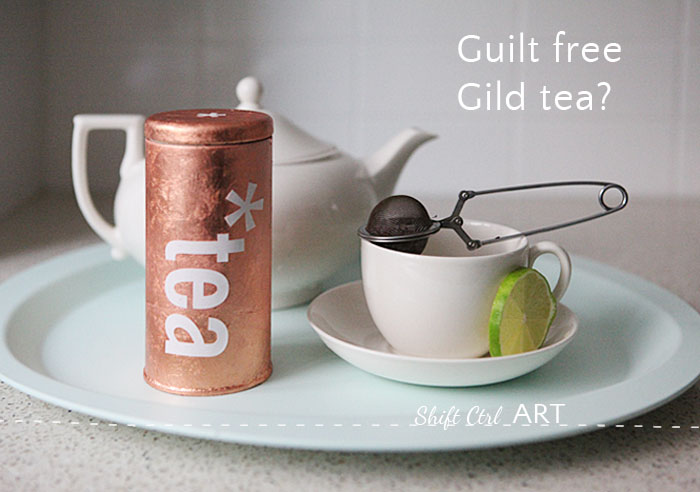 I am going to re-visit the whole tea canister thing in another way. Putting on my thinking cap as I type this...
Have you ever gilded anything? Which glue did you use? I think I mainly need to find a better glue... or better projects ha ha... What is your favorite tea?
Sharing with
Darlene @
Fieldstone Hill Design
Ruth @
Living Well Spending Less
Cindy @
Skip to My Lou
Jen @
Balancing Beauty & Bedlam
Edie @
Life in Grace
Rachel @
Surviving the Stores
Karin @
Trophy Mom Diaries
Lauren @
I am THAT Lady
Kelly @
View Along The Way
Melissa @
The Inspired Room
Share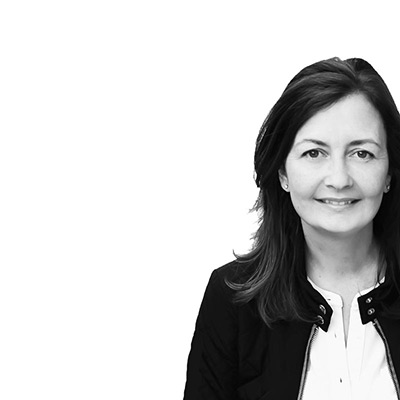 Search
We have been featured here
Full list
here