DIY barnwood and IKEA bracket shelf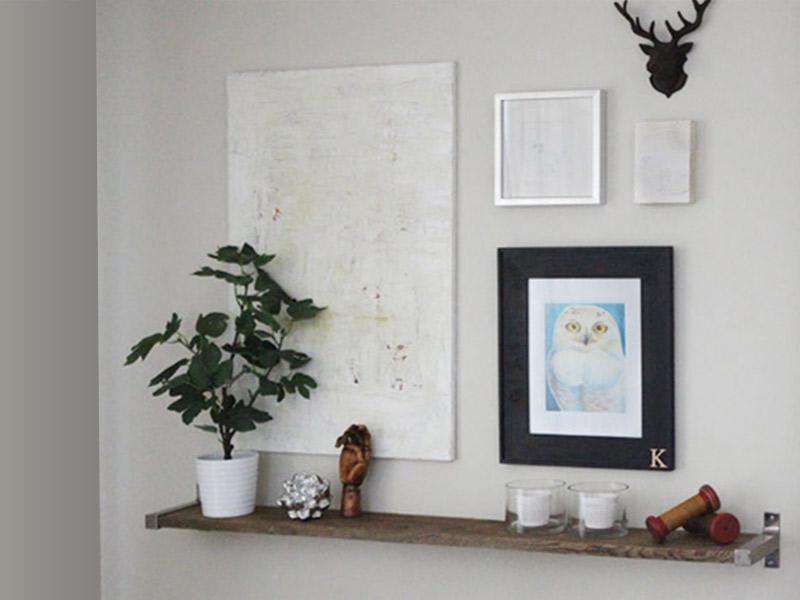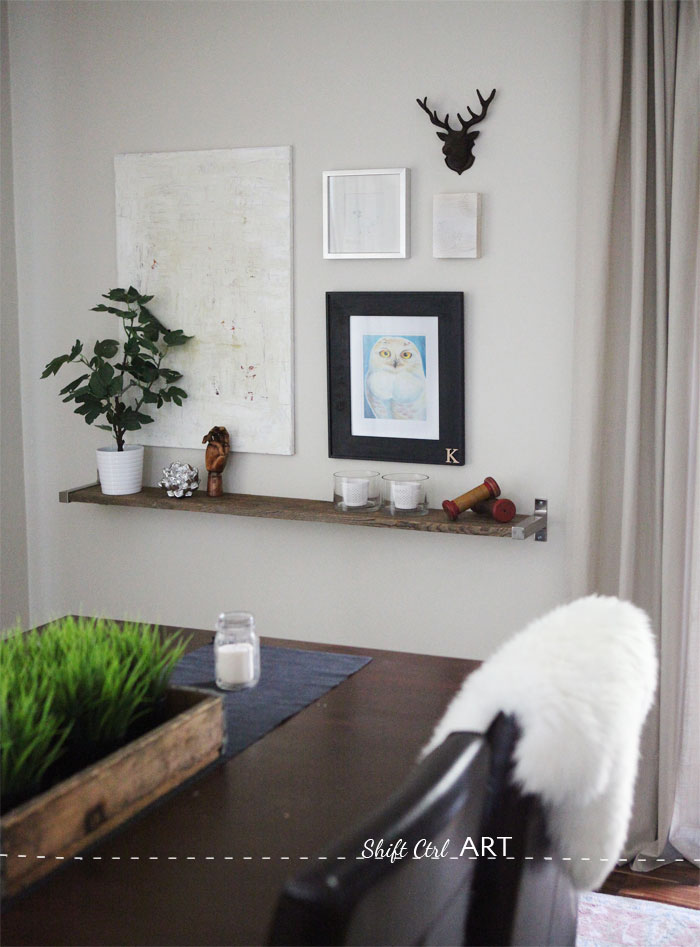 A couple of weekends ago, while shopping for some wood for other projects, I saw this barnwood board out of the corner of my eye. It was the perfect depth (true 1 inch) for a set of IKEA aluminum brackets that I had on hand.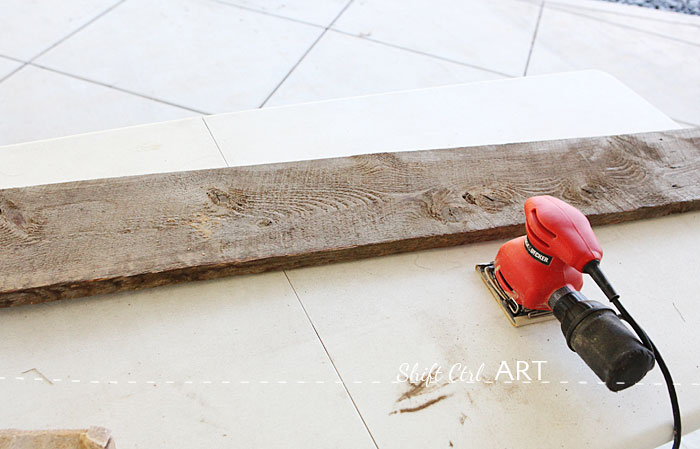 I got the board and had our handy man cut it to the right depth for the brackets on his table saw.

Then I gave it a light sanding with 220 grit sand paper.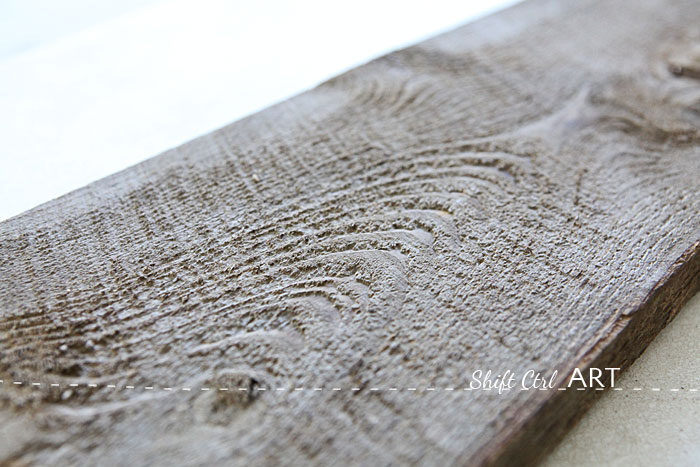 Here you can see just how rough it was when I got it home. I was careful not to remove too much character, though.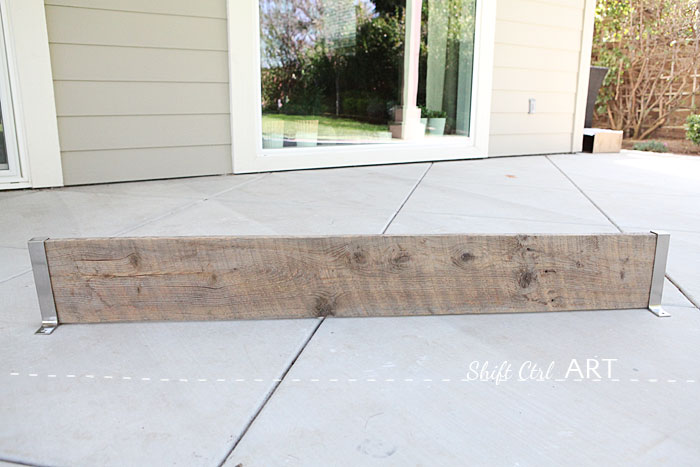 Then I mounted the brackets onto the board = new shelf. I paid around $20 for the barnwood and the EKBY brackets are $10 for a set.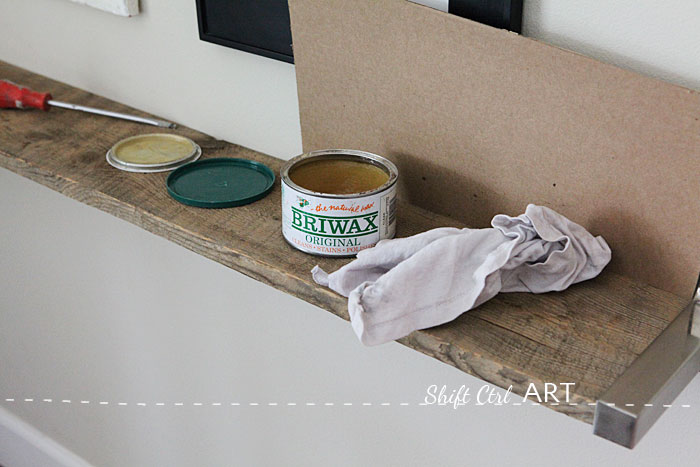 We mounted it to the wall in the dining room. I had been debating whether to treat the wood or not. After we hung it, I decided to give it a good coat of wax. I had tested it on a scrap piece to see that I would not darken the wood too much because I really like the grayish finish.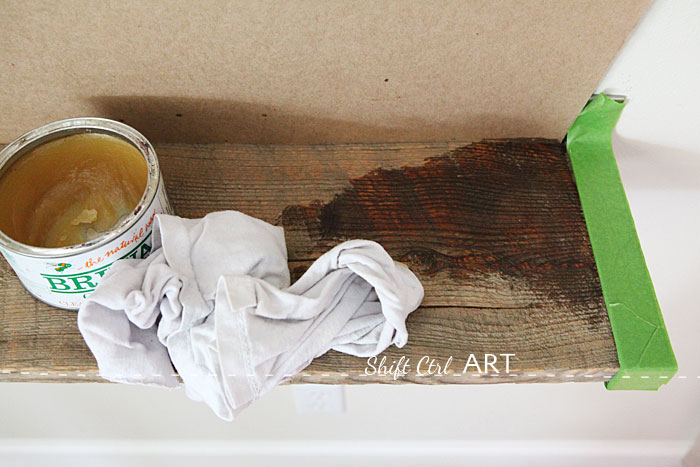 I taped off the brackets and used a piece of cardboard to protect the wall.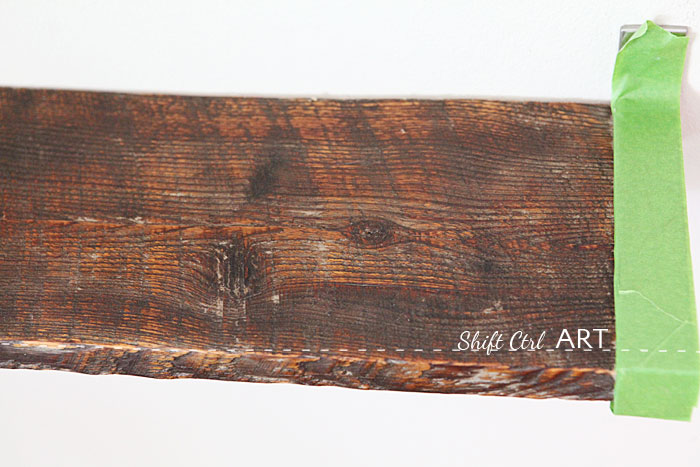 I am glad I pre-tested it because it looked like this right after the wax was put on.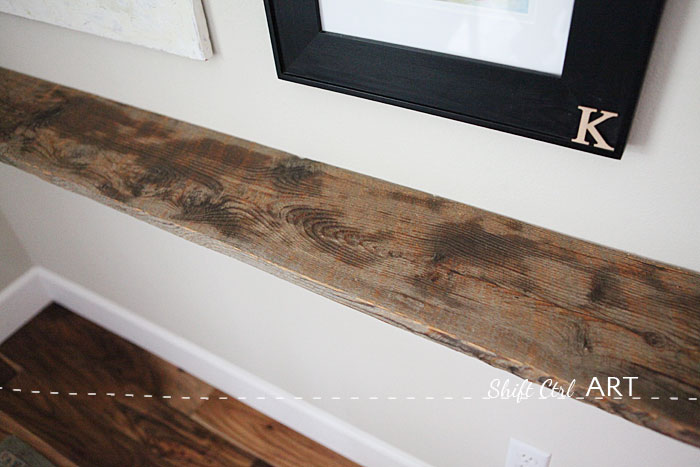 And like this about a half hour later. From my test, I knew it was going to be like that so I stayed calm the whole time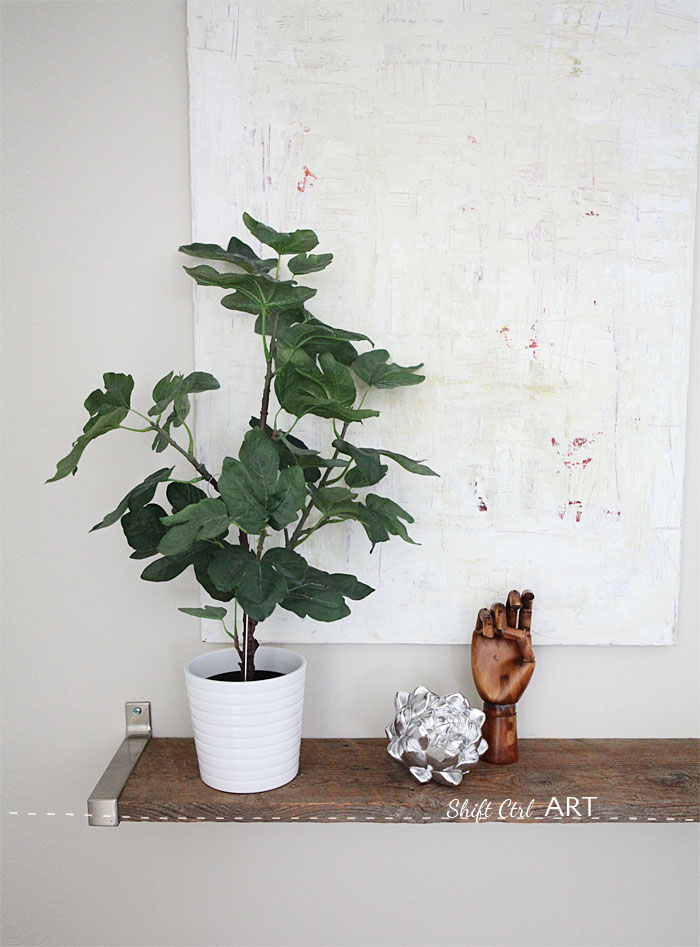 Later that day, it then looked like this and I added a few things to style it up a bit.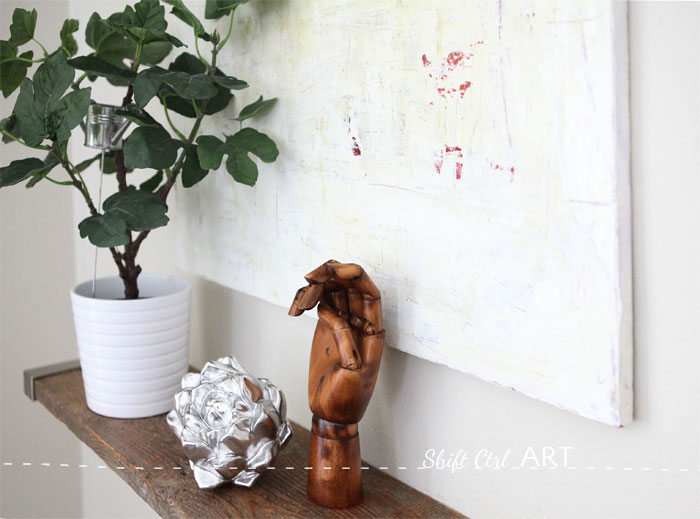 A forever fig from IKEA, a silver artichoke from Lamps Plus of all places. Bought on sale for $2 and my new hand that I bought through decor steals.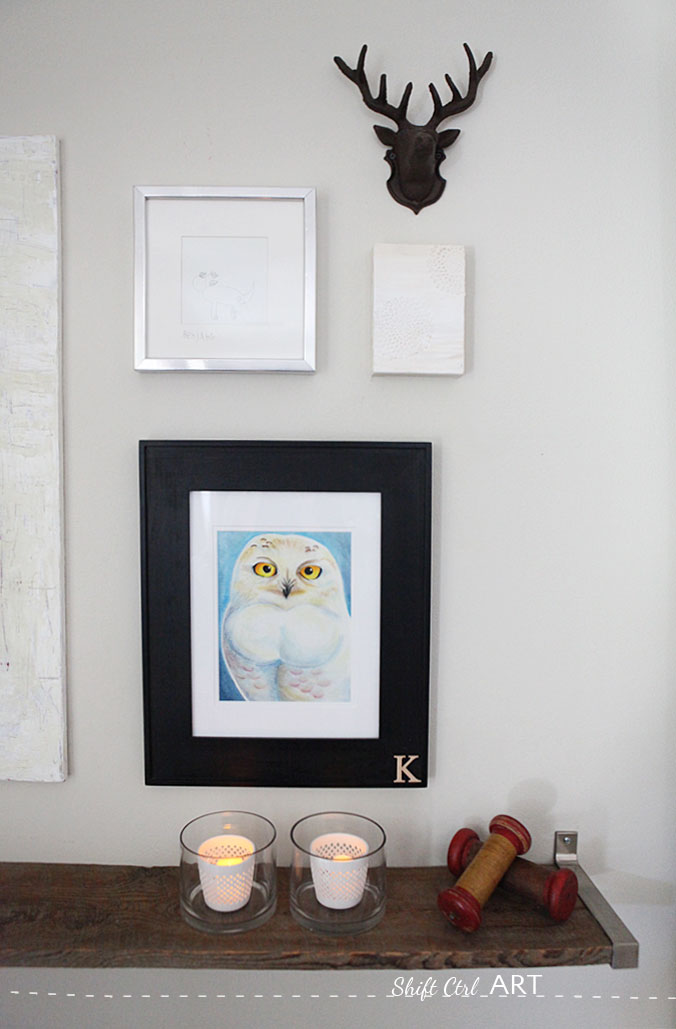 At Homegoods I got these two glass vases and white tea light holders. The spools are from my trip to a local import store a couple of months ago.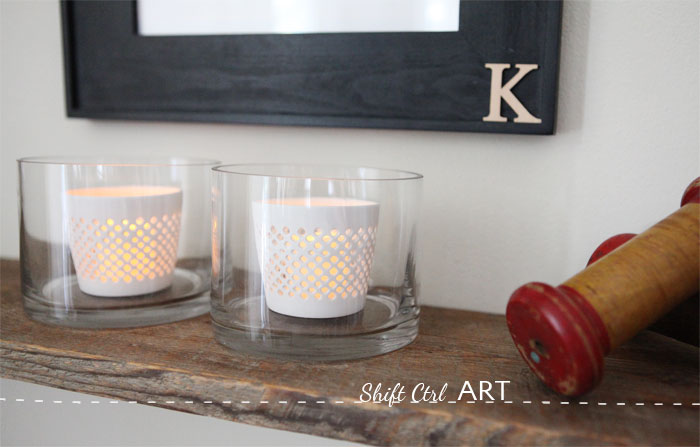 I am a sucker for this layered look of white and glass together. When the LED candles are on it looks so cozy I think.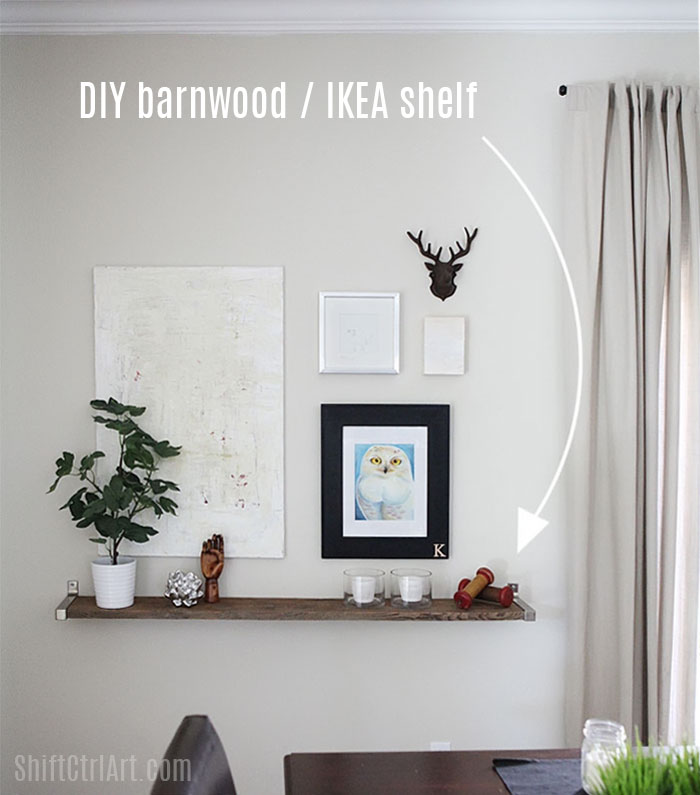 A little quick project. I think it adds a lot of style to that wall behind our dining room furniture. I have been working on more shelving for Bs room as well. More on that soon.

You can read about his room transformation here. Tons of DIY projects already completed, and a couple more still to come.

See how I styled this differently here
Share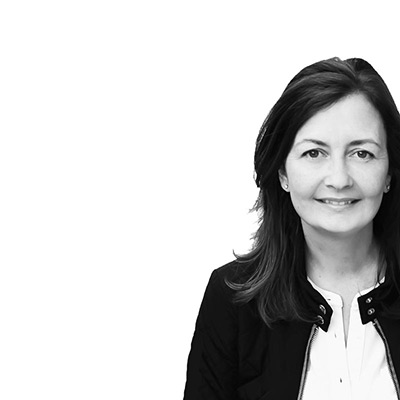 Categories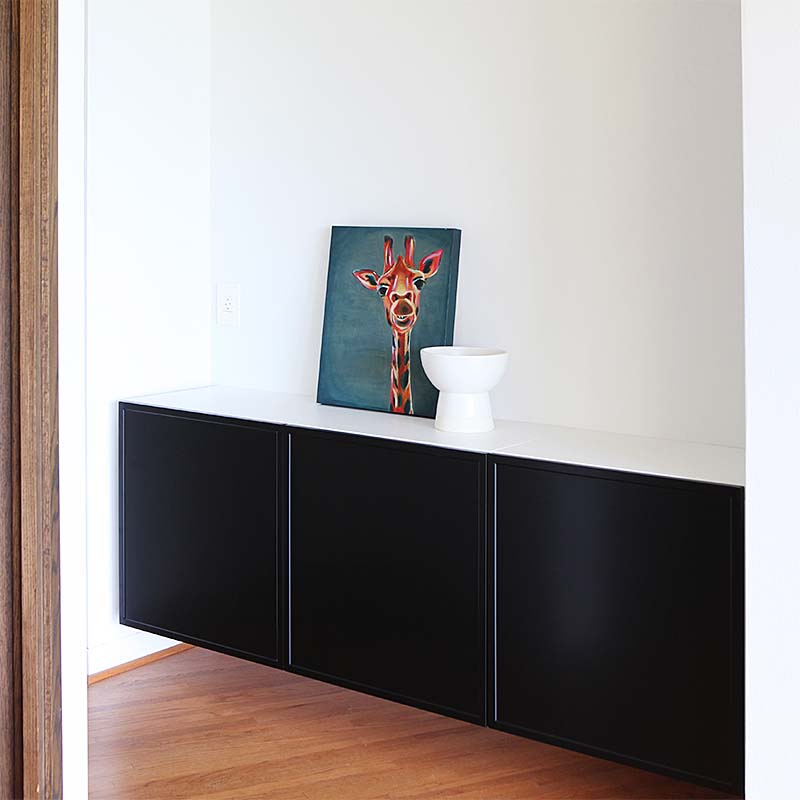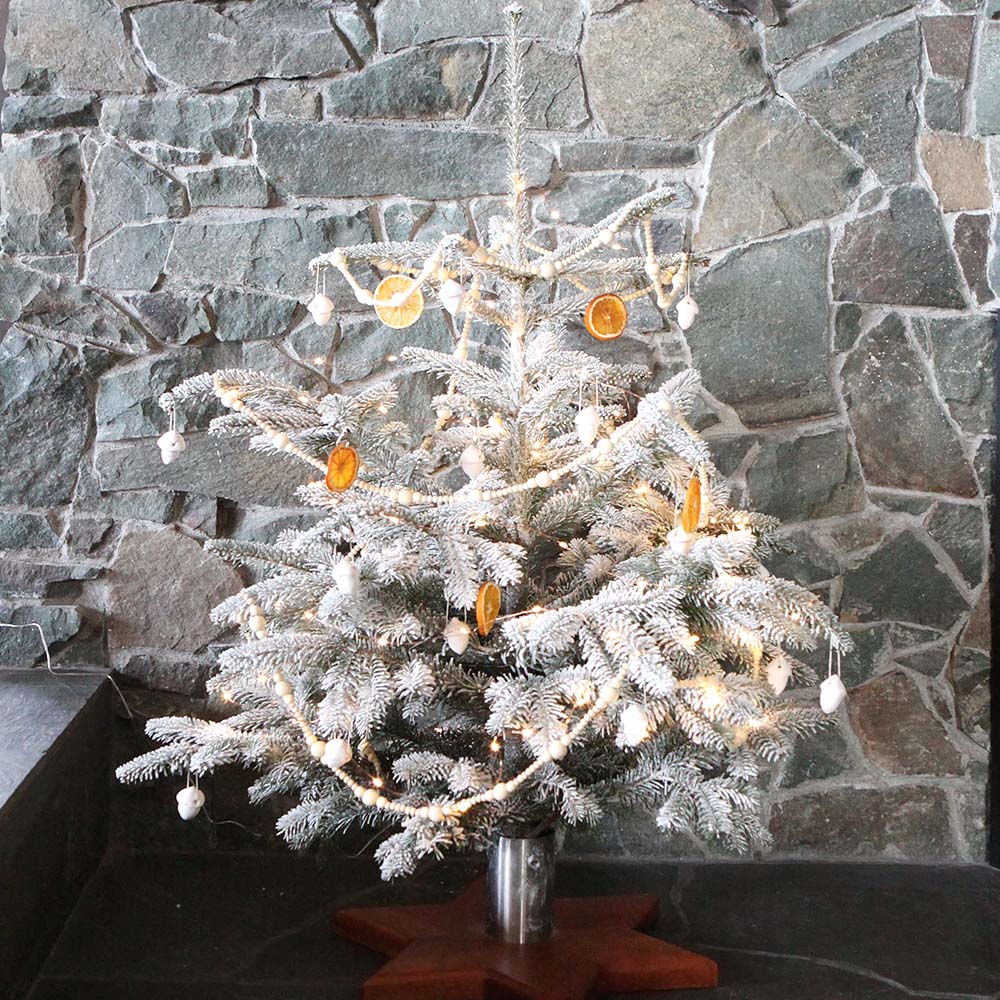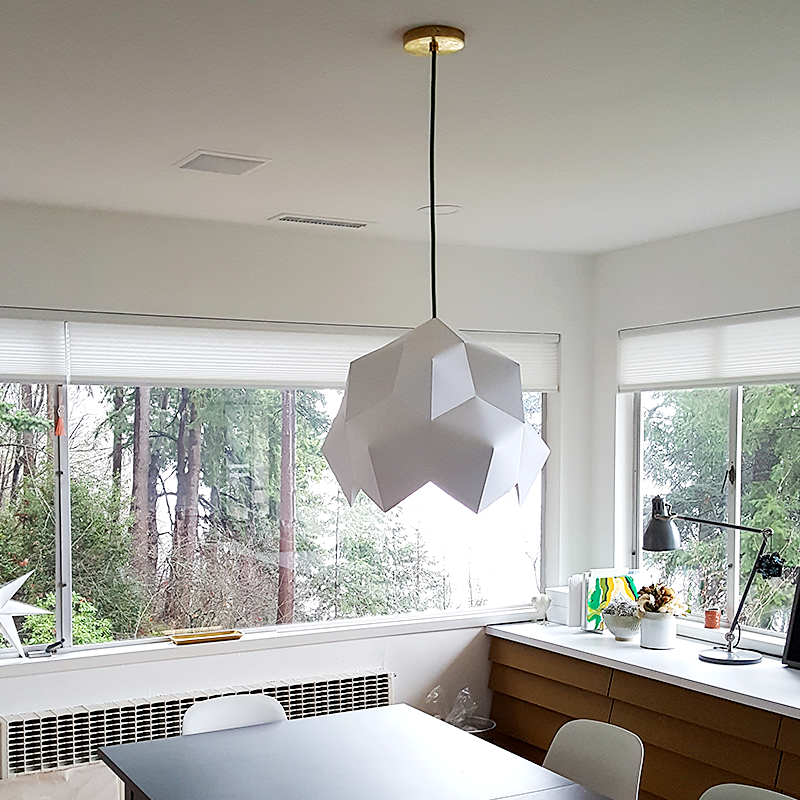 Search
We have been featured here
Full list
here
Search
We have been featured here
Full list
here