Thanksgiving herb rolls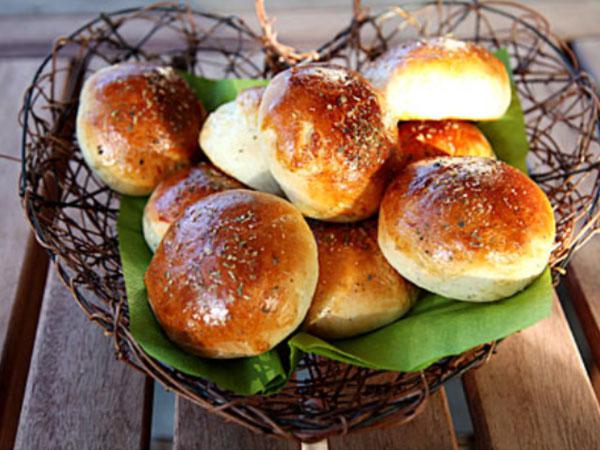 We hosted Thanksgiving this year and I wanted to make my own rolls. I wanted some that had herbs in them for a different flavor.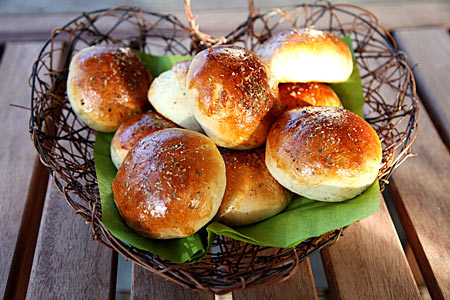 I amended
this recipe
. I really wanted to add rosemary, but I did not have any, so instead I added:
1 tsp oregano
1 tsp terragon
1 tsp basil
7
juniper berries
chopped very finely.
3 additional tsp of sugar which I added when the original
recipe
called for sugar.
I substituted all the water for milk and instead of the mix of two flours I used only unbleached, organic flour - about 2 3/4 cups. I added a bit more while kneating.
I brushed with egg and sprinkled with oregano and tiny bit of "kosher" salt (coarse salt)
I have often wondered why coarse salt is called kosher salt. Strange.
The rolls were a big hit!
Share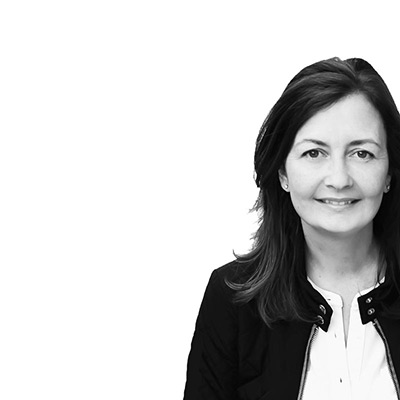 Search
We have been featured here
Full list
here