Valentine's sweet heart for a sweetheart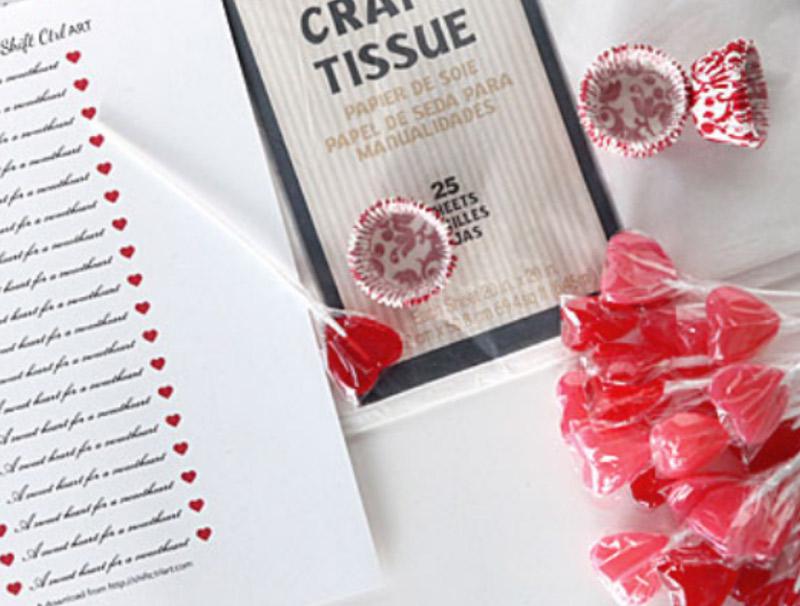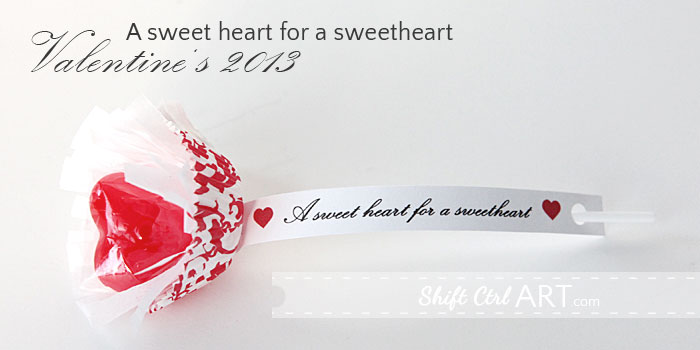 This year's B and I made these for Valentine's to pass out at a Valentine's party later this week.
When coming up with a Valentines craft I always try and come up with something that you can make a lot of in a short amount of time and something that is low cost. These come in at around 15-20 cents per treat.
Of course I don't want to compromise design - well maybe just a little - for price. They also have to have some home made element to them.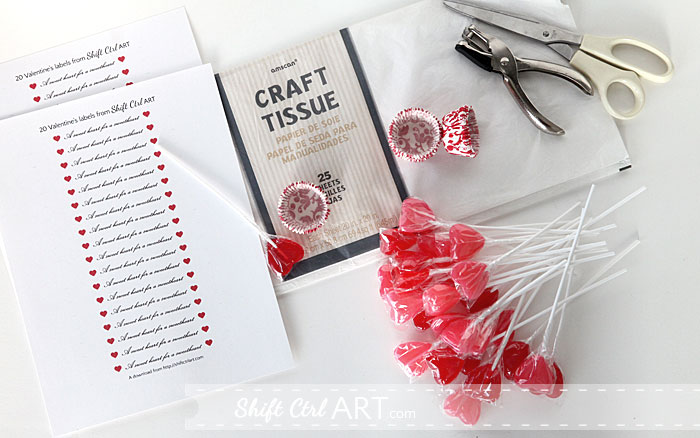 Here are the supplies we used.
I made a sheet of labels to print out and use for this project. If you want to make this project, I just made it easier because you can download it here as a FREE pdf with 20 labels on each sheet.
The label looks like this.
The other supplies are
Heart shaped lollipops (Got them at Target. They come in bundles of 8 for a dollar per bundle)
White tissue paper
Red and white damask patterned mini muffin liners. (Got them at Michaels)
Scissors and a 1/4 inch hole punch.
I printed out two sheets of labels. I put little crop marks on the sheet to help line it up in the cutter. I cut them all out and punched a hole in both ends next to each heart.
Next I made the tissue flowers. I got 16 flowers out of each sheet of tissue, so I only used two sheets for my 32 valentines.
I folded and cut the tissue paper like this.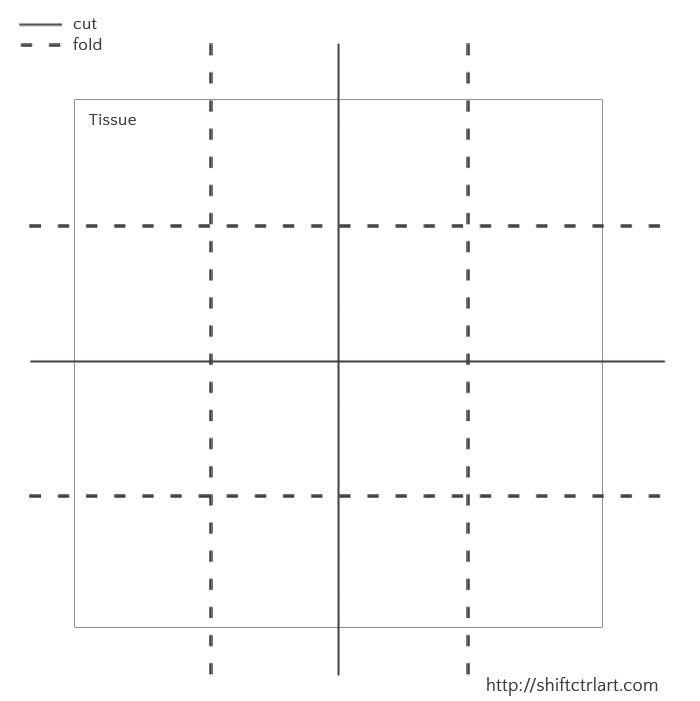 That gave me 8 pieces of tissue folded to 4 squares each. Below in step one you see one of those 8.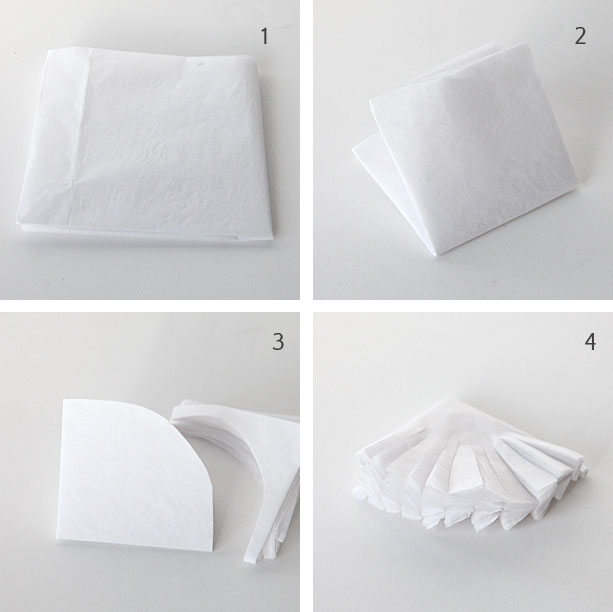 To get from step 1 to step 2 fold the stack of folded squares to more times to make it a quarter of the previous size.
Step 3: cut out circles. Step 4: cut slits along the rounded side. Unfold the flowers.
Repeat for the other stacks of squares.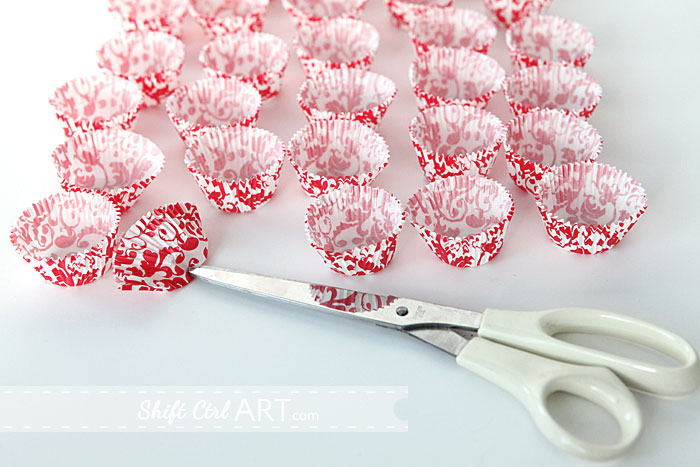 Next I separated 32 of the muffin liners, pinched the bottoms and cut a little slit in the middle.
Then we were ready for an assembly line to get them all done.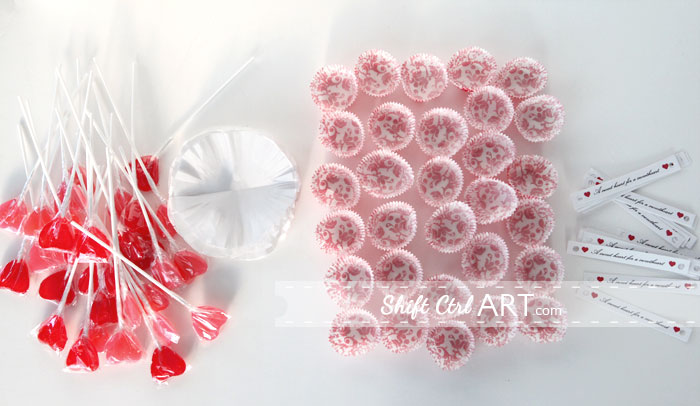 B and I took each lollipop and pushed the stick through the middle of a tissue flower, then through a muffin liner and then finally through the two holes of a label. Repeat, repeat, repeat.
That's how we made our valentine's treats this year.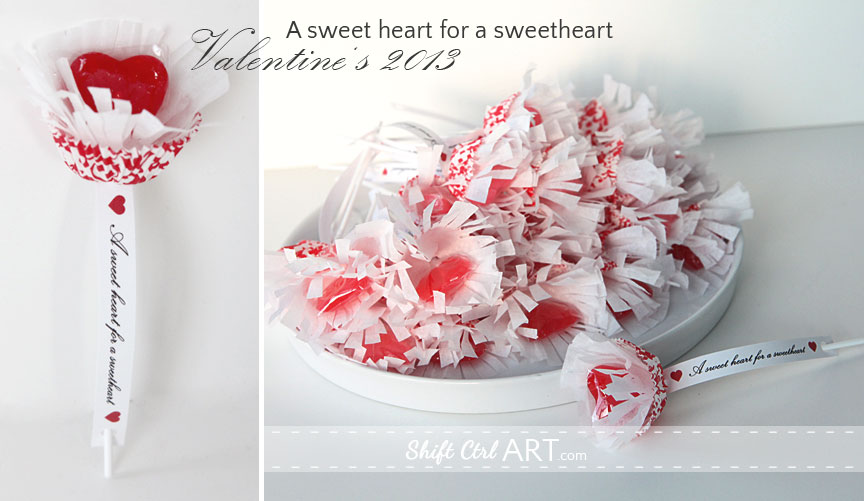 Last year we made bubbles wrapped in tissue with stamped tags. you can see them
here
.
Linking up to
Bower Power
Do you celebrate Valentine's? Are you making treats to pass out? What'cha making?
Share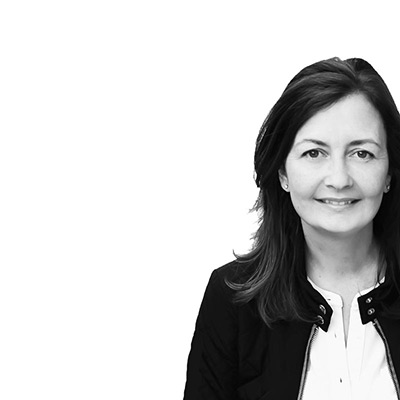 Search
We have been featured here
Full list
here