Dare to entertain - felt trees center piece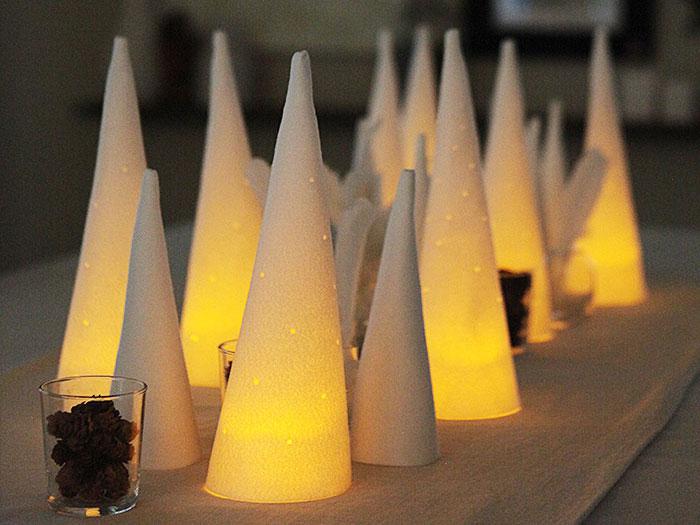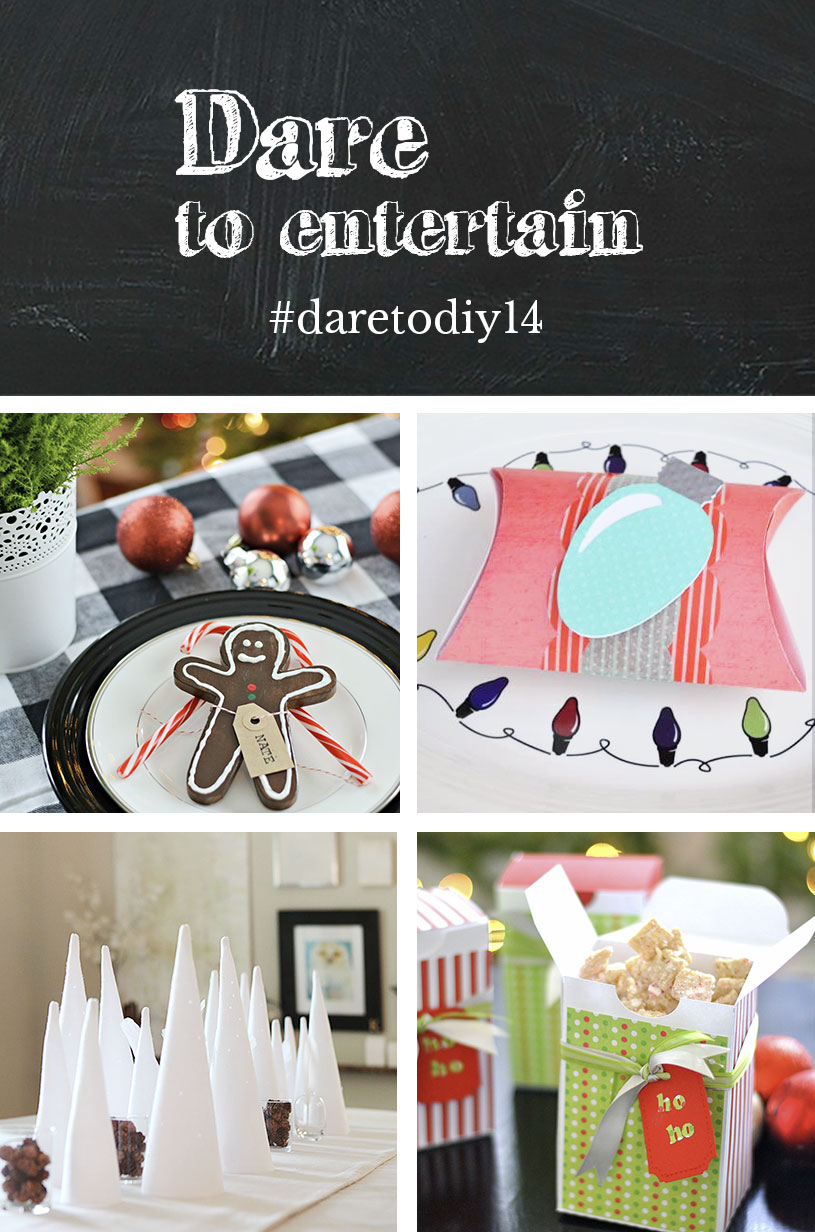 This week it is time to get entertaining. Whether it be a table setting, a party favor or something else entirely, that is up to you. As long as it has to do with entertaining, we want to see it!

Check out the beautiful crafts made by my ever fabulous co-hosts:
A gingerbread man place setting by Decor and the Dog, A party favor envelope Newly Woodwards (My felt trees center piece) and party favor boxes by Maybe Matilda

Here are my felt trees center piece. I made a little village of felt cone trees for my Christmas table.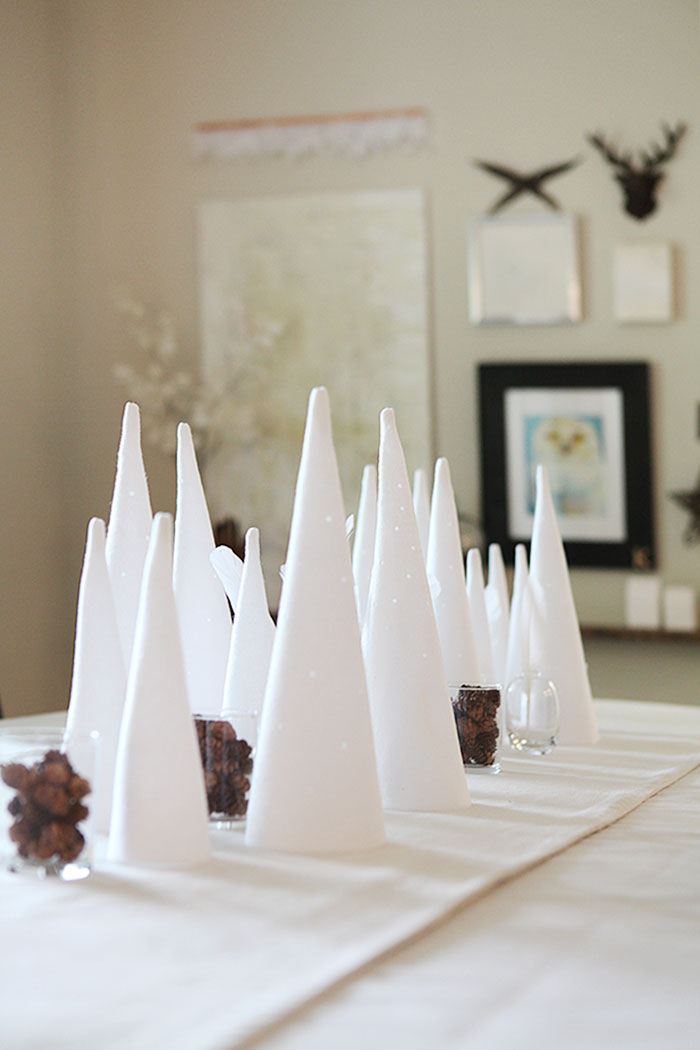 I like how this is so flexible. It can be very full during the holidays, like this. Then I can scale back when I use it for company so everyone has room for their food, after Christmas they fold flat for easy storage and next year I can use them in a different way if I want to.

I made 8 large cones (13 inches tall) and 8 smaller ones (9 inches tall).

I re-used the pom pom table runner I made a couple of years ago, this year layering it with a white table cloth I got at IKEA.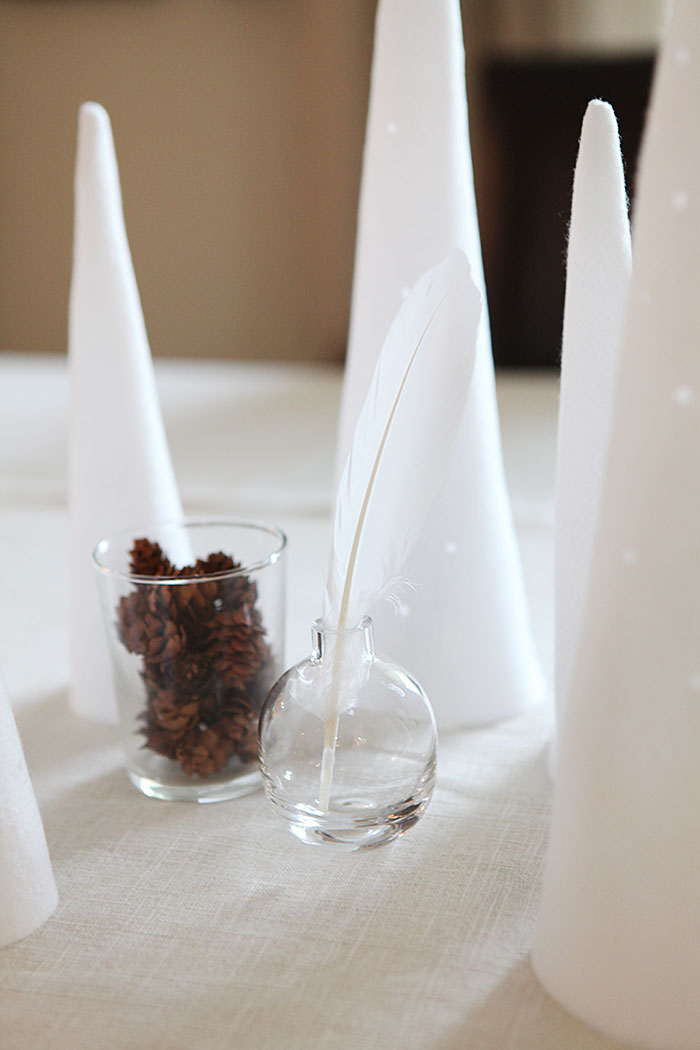 I added little glasses filled with miniature pine cones and vases with goose feathers in between the tree cones.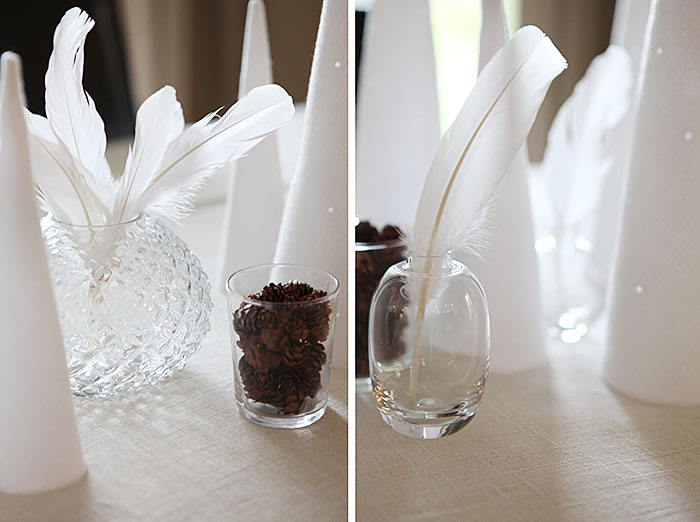 I am making this year a brown and white Christmas with lots of nature and natural elements such as felt, linen, feathers, glass(<--- somewhat natural) and pine cones.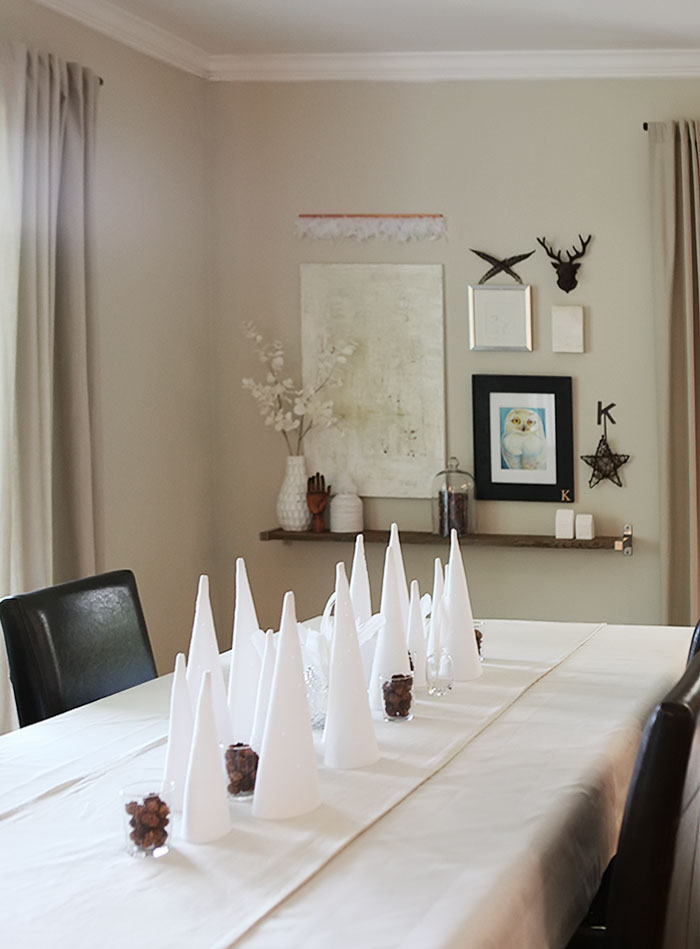 The instructions for this project have moved over here: http://ahomeforcrafts.com/BlogPost/uj2v/A-felt-tree-Christmas-forest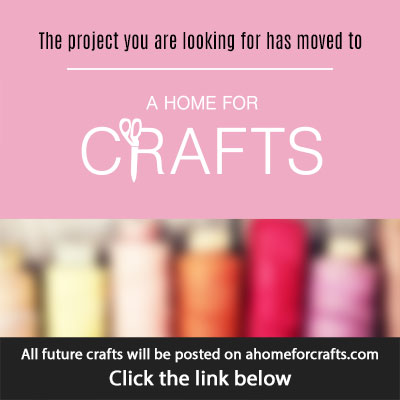 To make the cones, please go here for the instructions: http://ahomeforcrafts.com/BlogPost/uj2v/A-felt-tree-Christmas-forest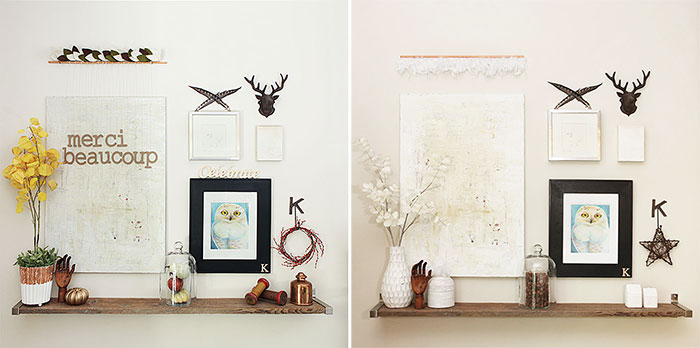 As for the vignette in the dining room, I liked it so much that I just tweaked it for winter, switching out the felt leaves for a feather garland (glue dots holds it in place) and the pepper wreath for a wooden star. I put miniature pine cones in the vase under the cloche and switched out the fall tree for the white vase with some white leafed stems.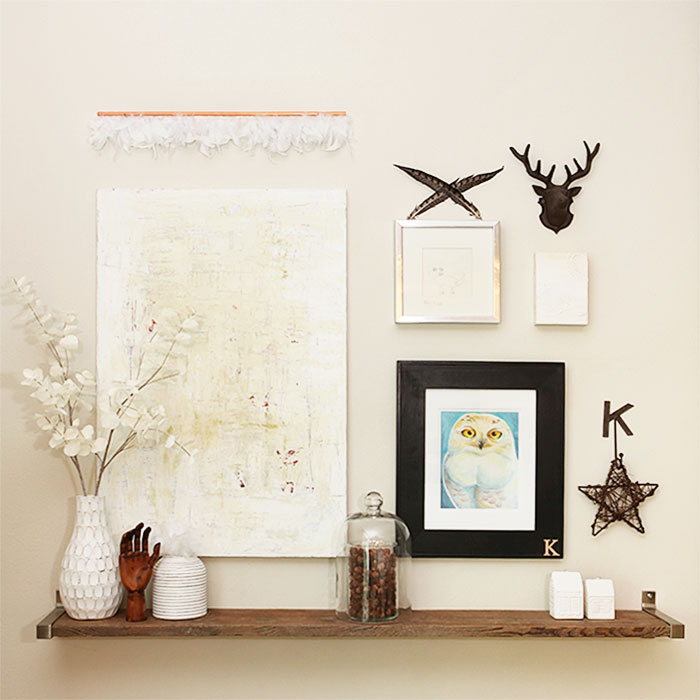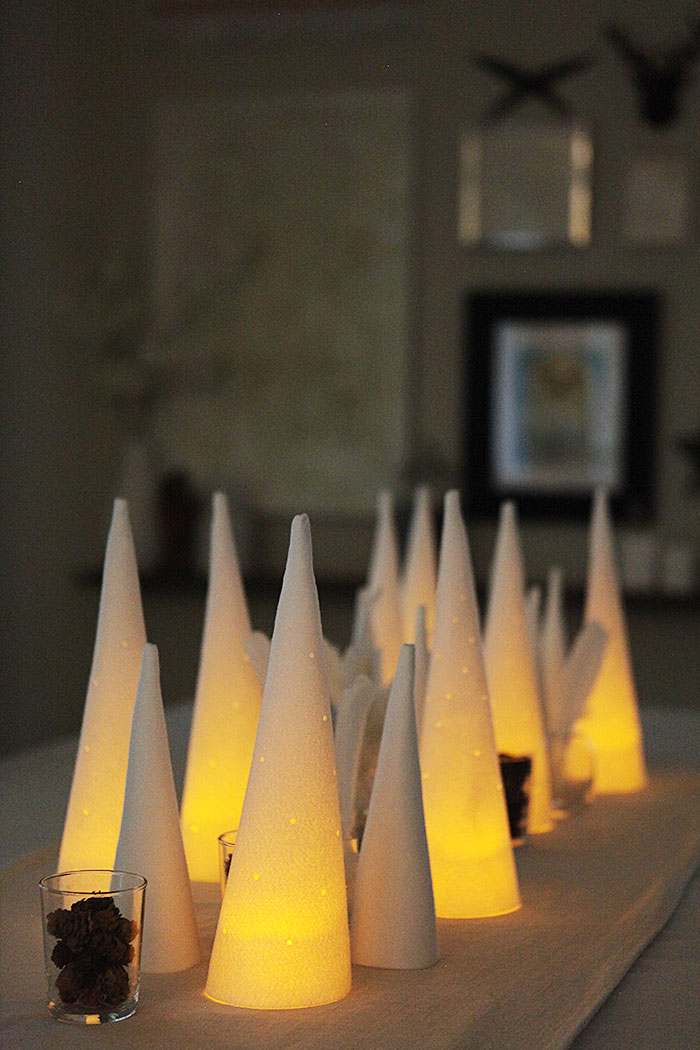 Find out how I made the trees flicker here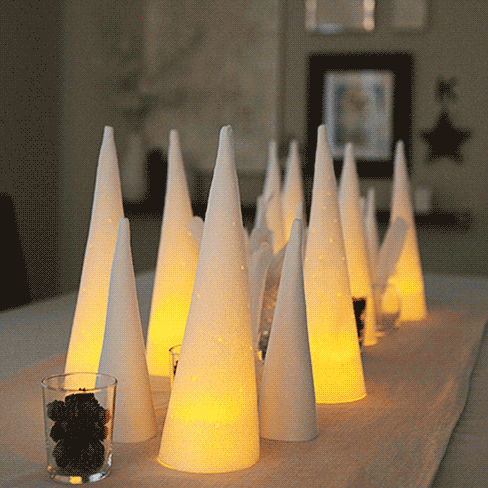 I love how cozy this makes the dining room look at night.

- - -

Ok, now it's your turn. This week Michelle at Decor and the Dog is hosting our Dare to Entertain! Please link up to one of our blogs, then go to her link party and add your project. We are going to feature some of them on Pinterest and Instagram using the hashtag #daretodiy14.

Last week totally blew me away and I can't wait to see what you have made this week.

Feel free to use this graphic in your post too (right click and click save):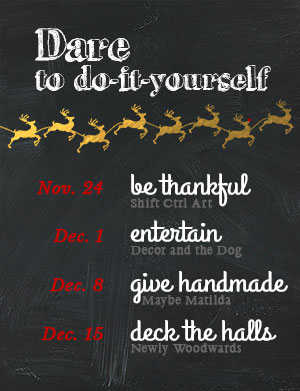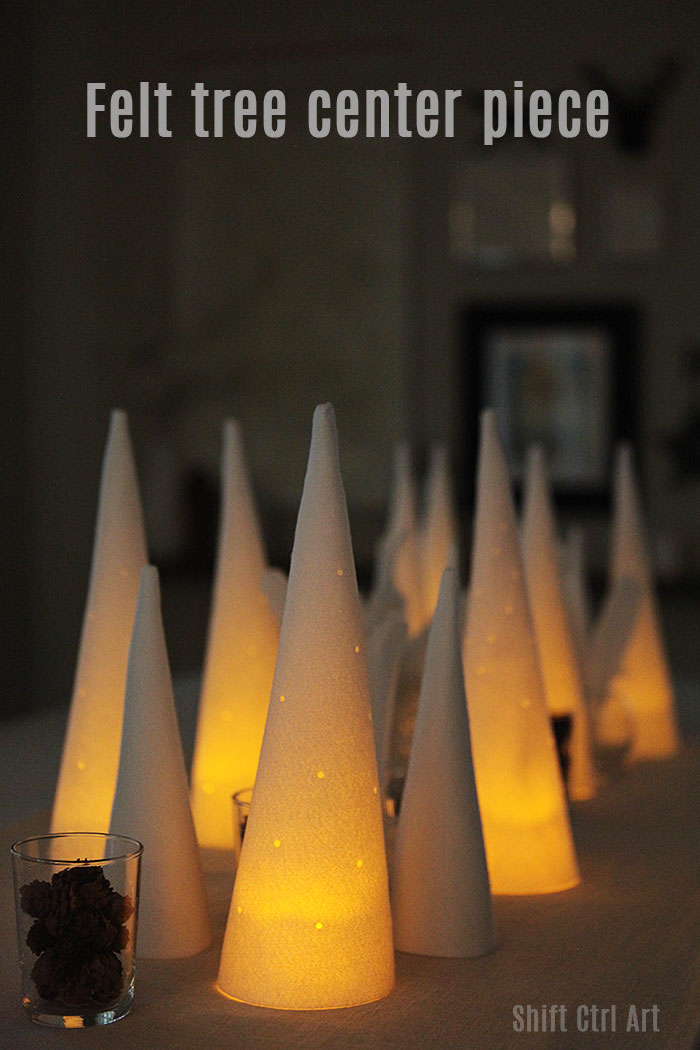 Sources: Glass vases from H&M, felt from M&L fabrics, Hammer and hole punch - Making Memories, Miniature pine cones and goose feathers - JoAnn's, Table cloth - Snöfint, IKEA, Pom pom table runner - handmade two years ago.

Share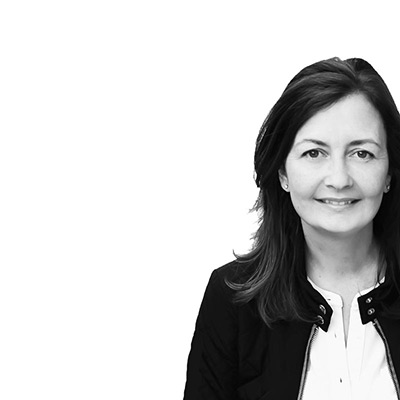 Categories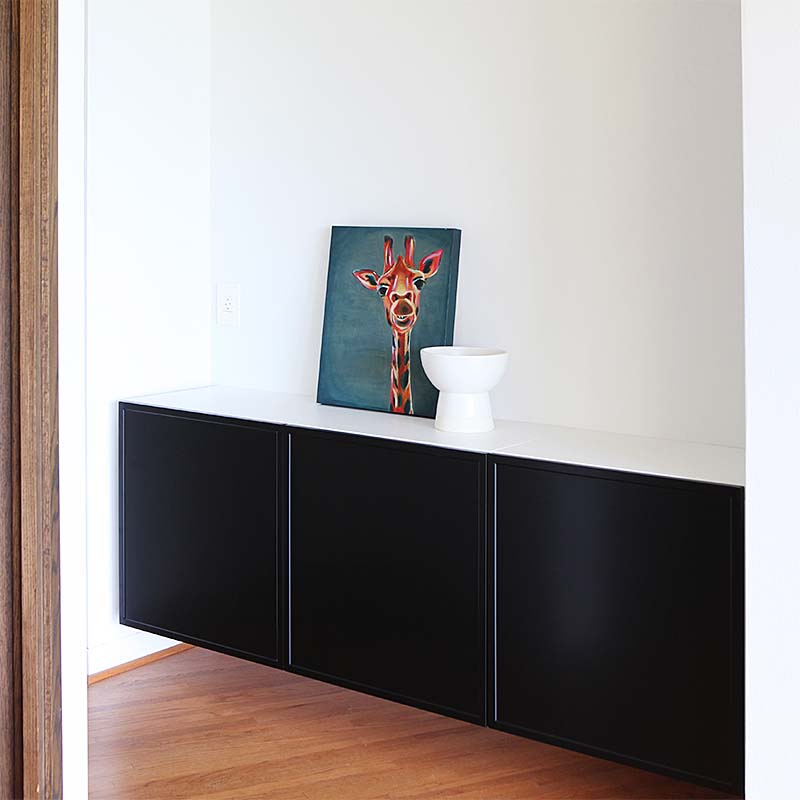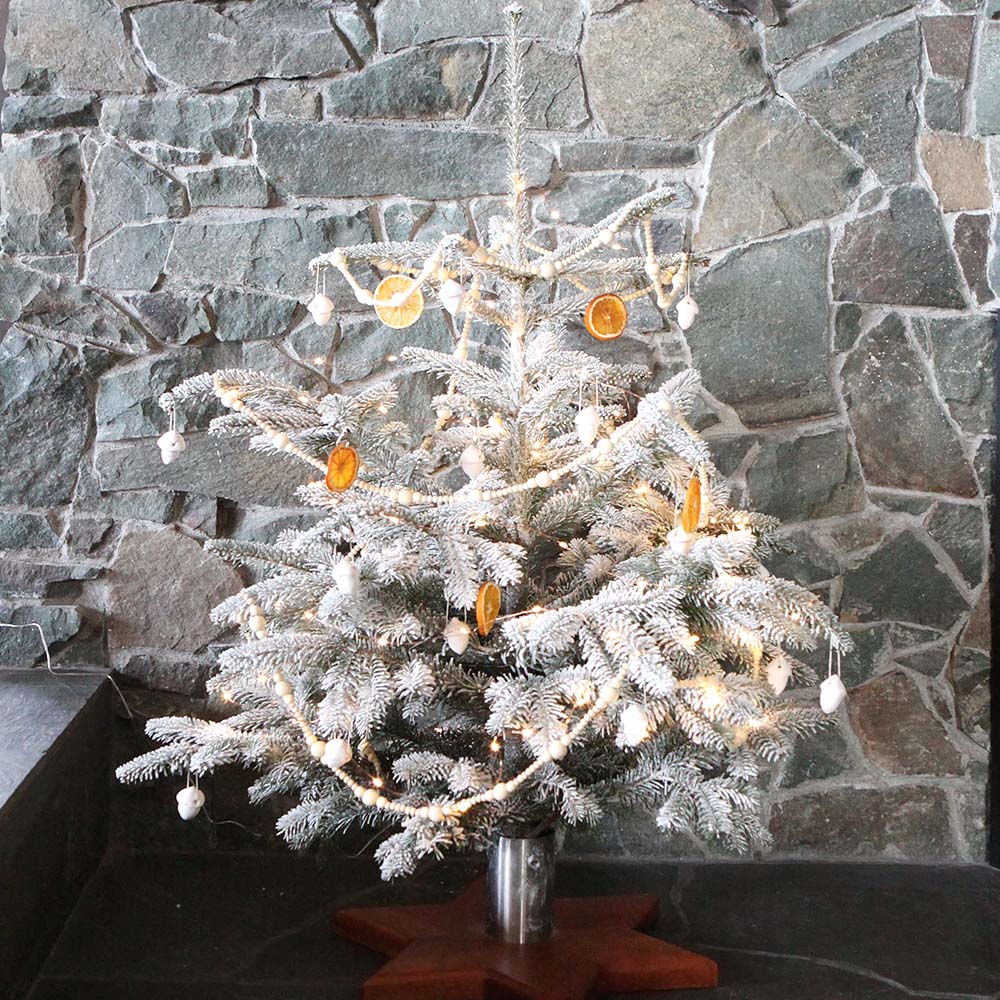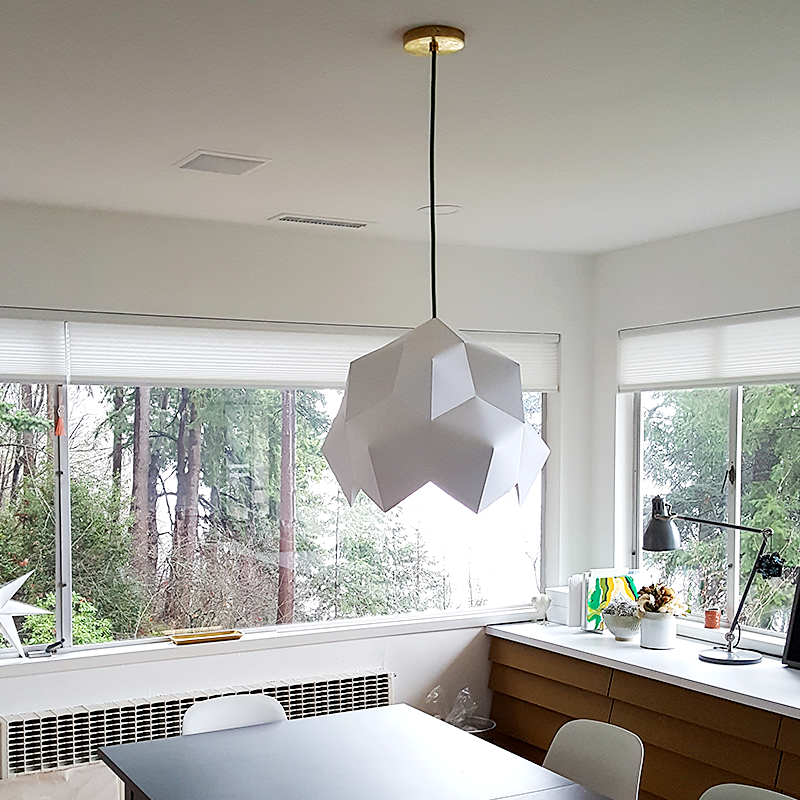 Search
We have been featured here
Full list
here
Search
We have been featured here
Full list
here