Chia seeds add a crunch to my new favorite summer salad.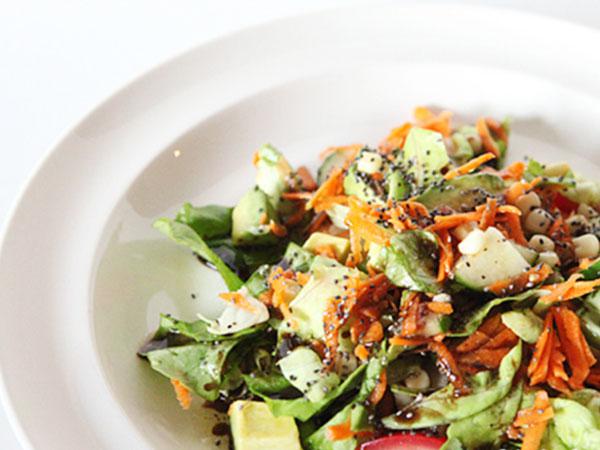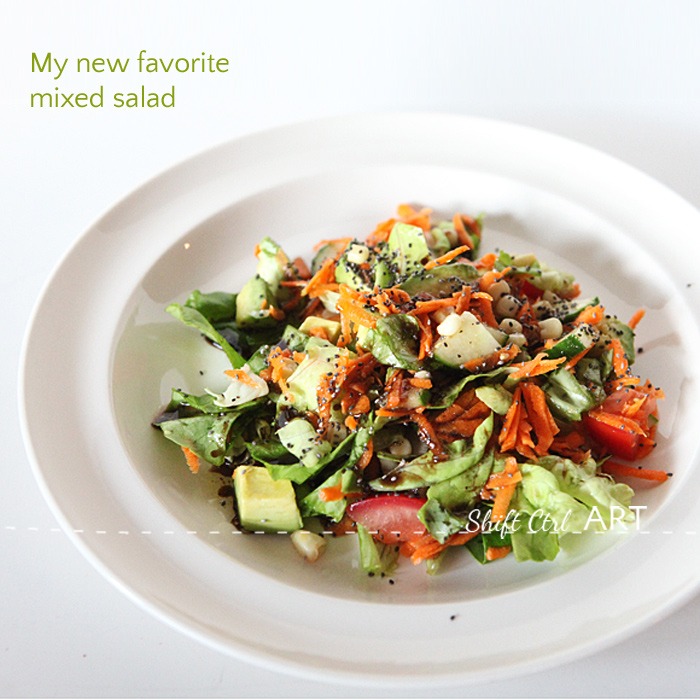 A friend of mine served me a salad the other day for lunch. It was so yummy, I wanted to make it myself.
I substituted a few ingredients, but kept my favorite ones like the butter lettuce, avocado and Chia seeds.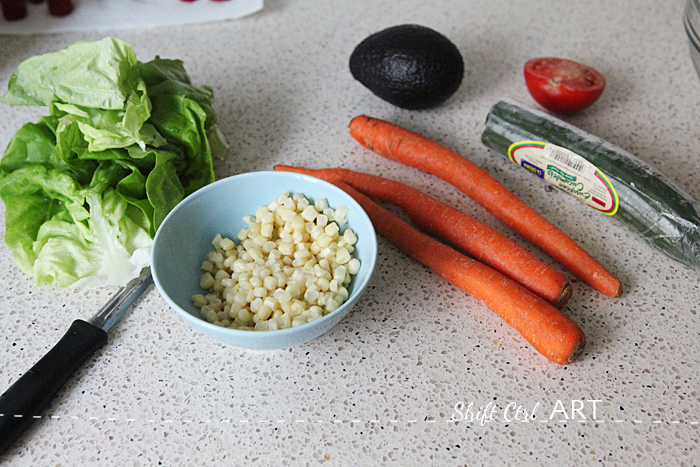 Makes 4 side salads or 2 main salads.
Rinse everything.
1/3 of a head of butter lettuce, chopped
1/3 hot house cucumber, diced
1/2 tomato diced
3/4 cups of frozen, thawed
organic
corn (to avoid GMOs (gen modificeret))
1 avocado, peeled, diced.
2-3 carrots, peeled, coarsely grated.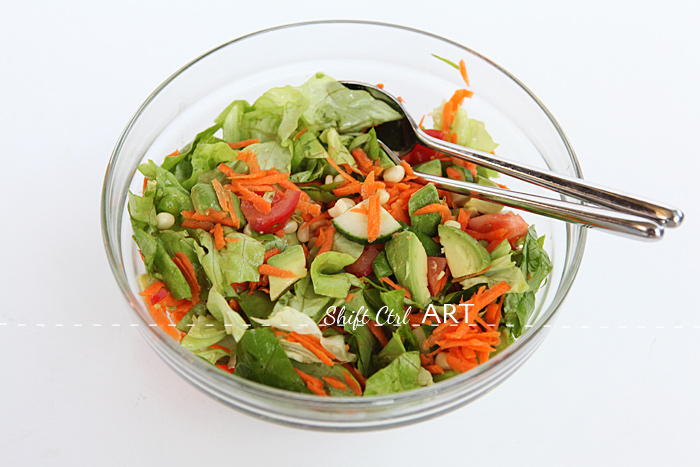 Mix.
Dh and I have had this for dinner two times now and we both love it. We are having it again tonight.B is not a salad lover. Instead he get's a plate like this, with the veggies he likes and a sandwich.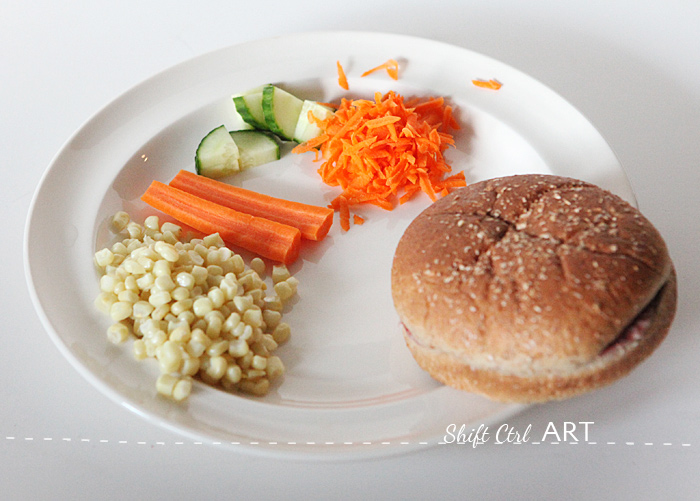 My friend had me try sprinkling Chia seeds over my salad. It was so yummy and besides a crunch also adds minerals, fiber and fatty omega 3. Can't beat that!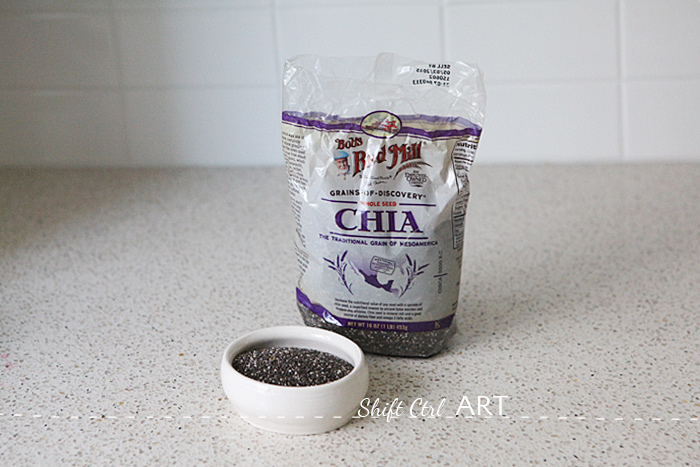 I made a vinaigrette using olive oil, balsamic vinegar (
this one
), fresh squeezed lime, honey, mustard, salt, pepper.
I can't wait to have it again tonight. Yum!!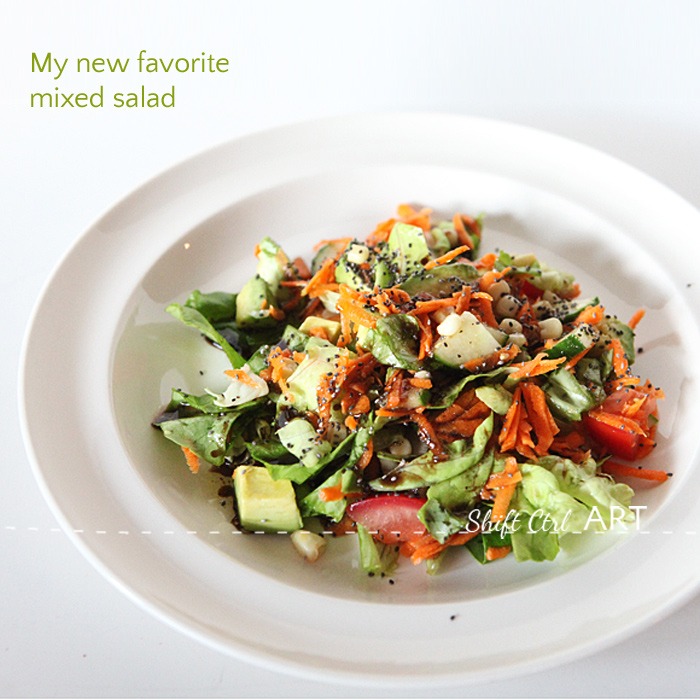 The avocado and the butter lettuce lend a nice creaminess and texture to this salad which is complimented by the corn and the cucumber. I love the added crunch of the chia seeds.
Share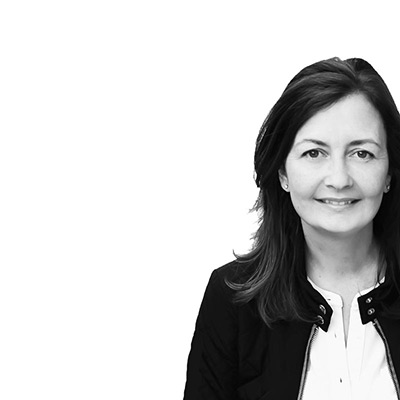 Search
We have been featured here
Full list
here