Outdoor patio dining area - the reveal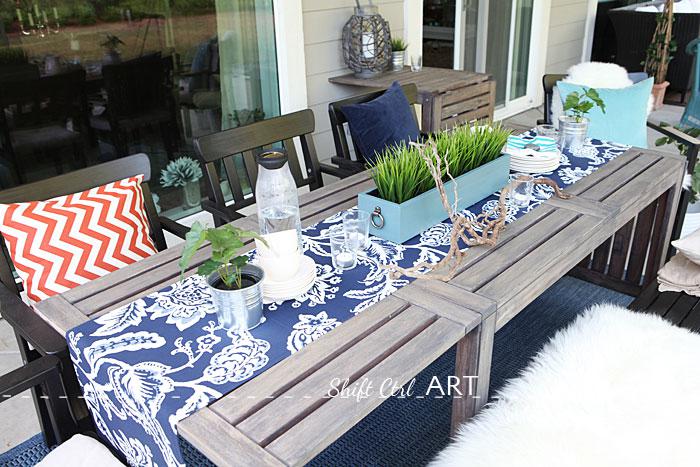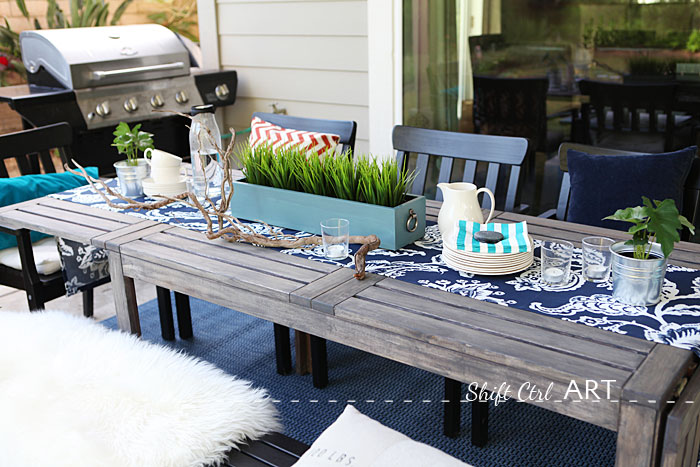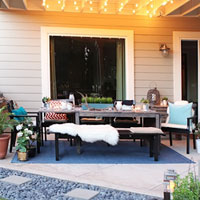 After
yesterday's post
, I thought we were due for some pretty pictures. Who's with me on that? Ok, great.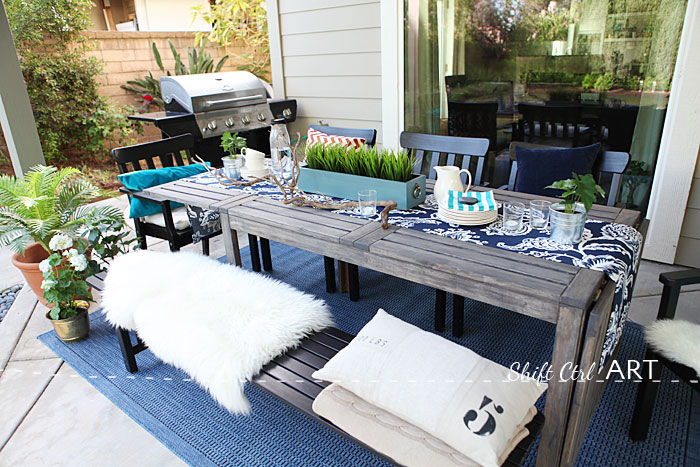 We tackled several projects on the patio this year. Here is a list with links to all that was done if you feel in the mood for a trip down memory lane:
Power washing the deck and patio
Our Patio progress: paint, sprinklers, flower bed, and new concrete - the work
Our Patio progress: paint, sprinklers, flower bed, and new concrete - the progress
Our Patio progress: Columns make-over and a couple of bandits caught snooping
First weekend outside - new furniture and a side of pineapple under the trees
Searching for a rug or two or ... for outside. Find out which one(s) I picked
7 different forever plants in the garden
Garden (de) light at night - LED and solar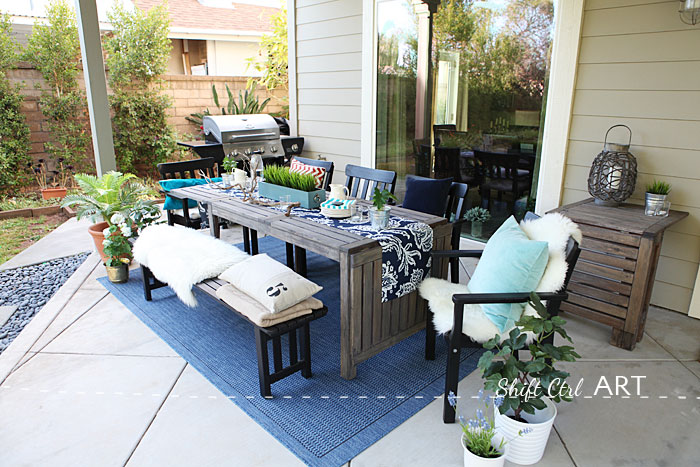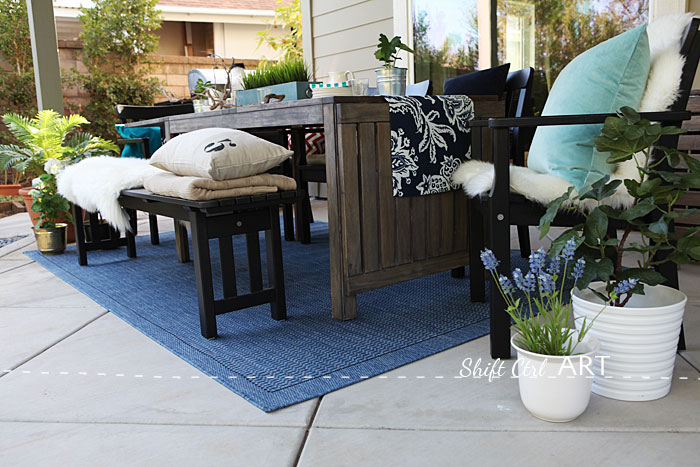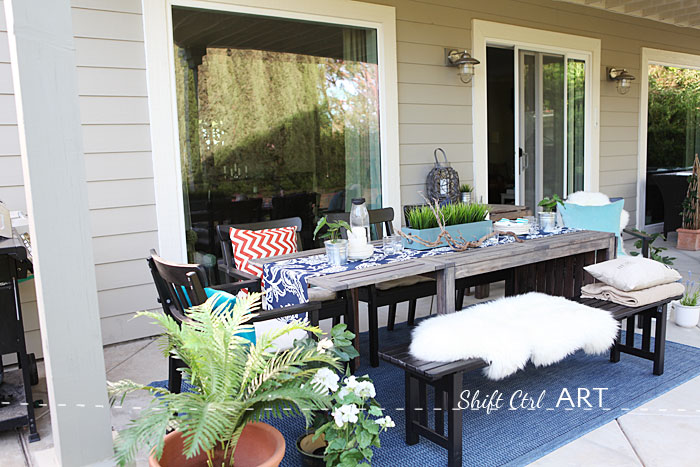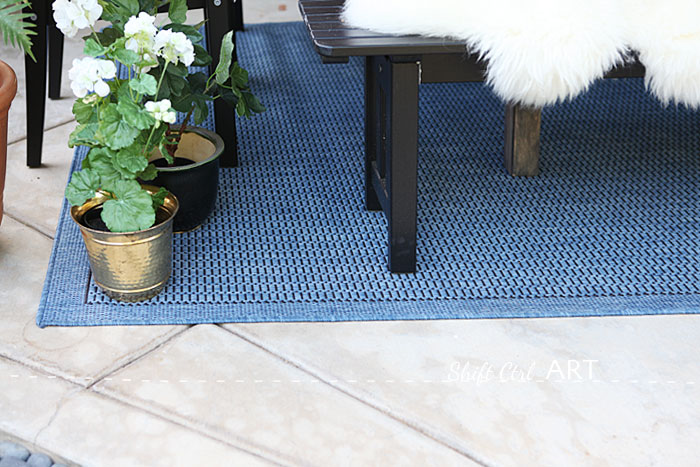 Here is a close up of the new rug I bought at Home Decorators earlier in the year as I talked about
here
. I love that it is a tone on tone blue.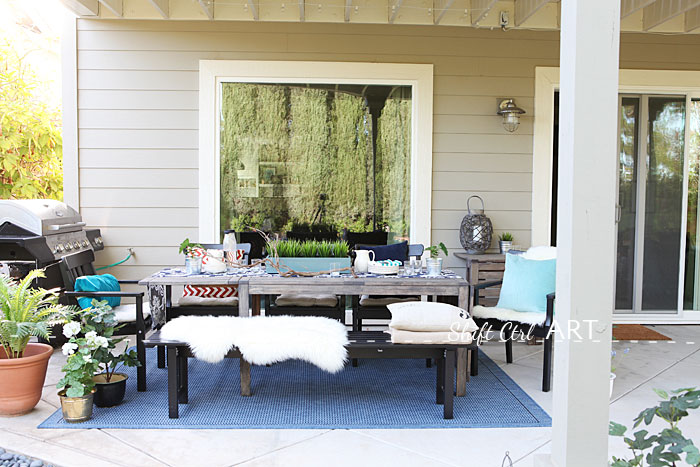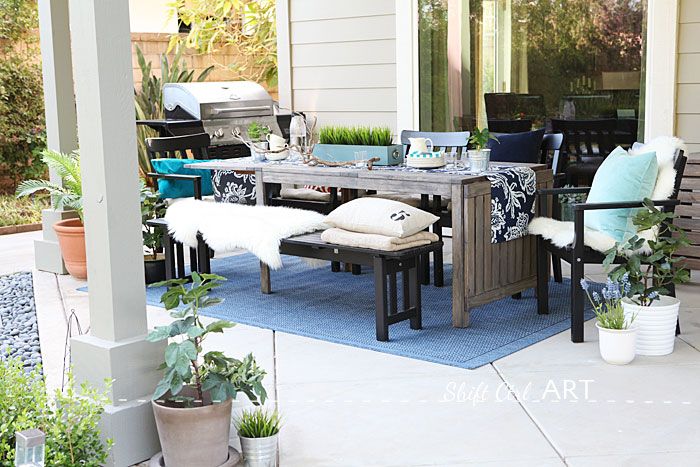 I painted the patio tables in a weathered barn board color.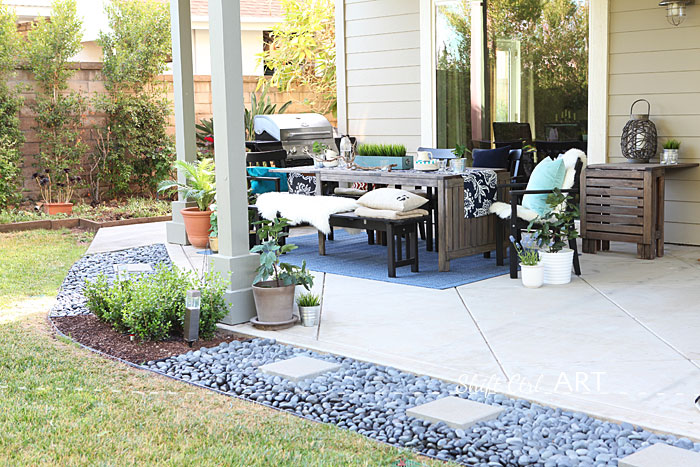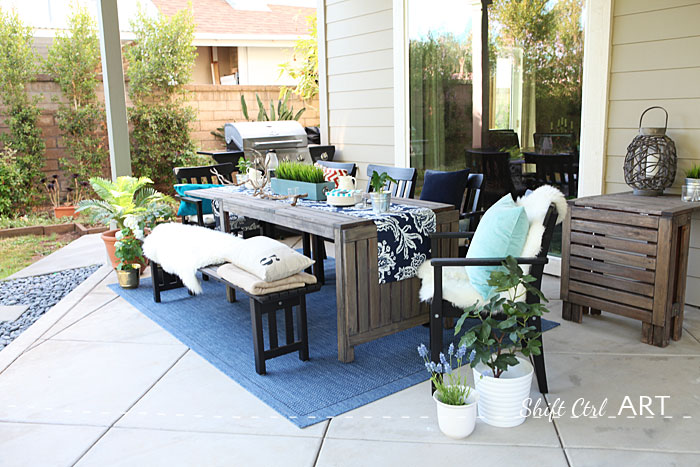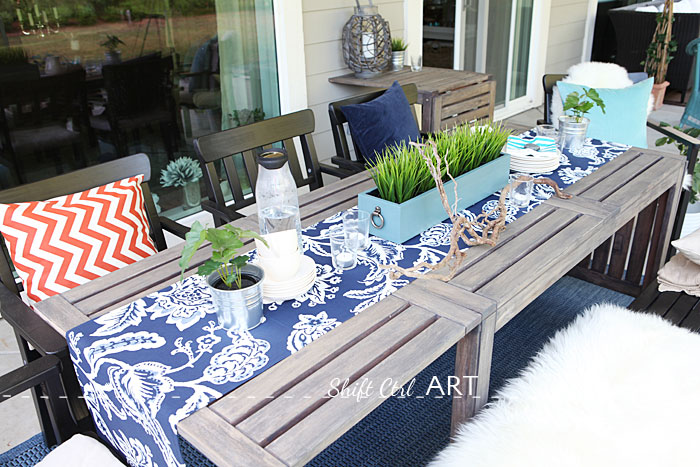 I sewed a runner for the table using outdoor fabric. I got the fabric at Joann's. I cut two lengths of 20 inches, sewed them together on the short end to get that long piece of fabric. Due to the pattern, you can't really tell, even in real life.
We also built that planter box on the table.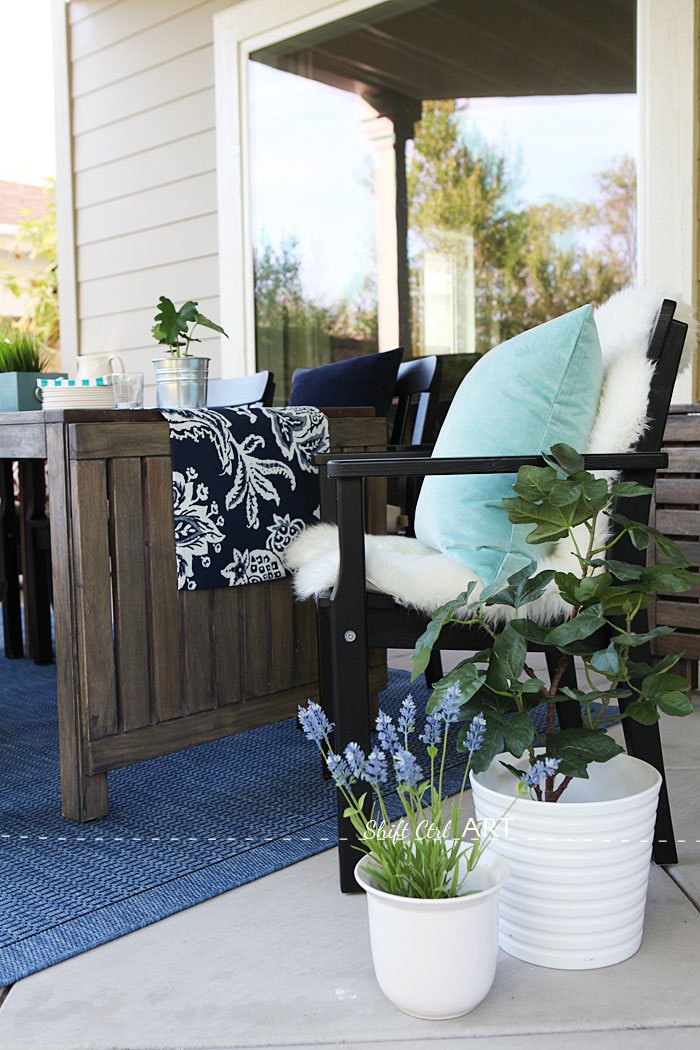 I got a few more potted plants.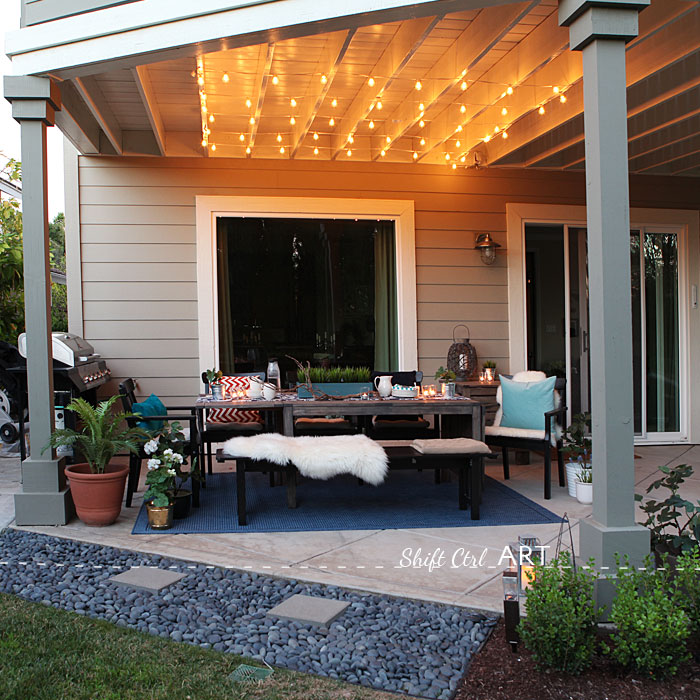 We hung a couple of strands of globe lights.
I love how cozy they make everything feel at night time.
We got this done, just in time for a visit from some out-of-town guest and I can't wait to share some good times with them out here.
So, did I redeem myself with some prettier pictures after yesterday's post?

Sharing at
It's overflowing
Next:
How to: hanging globe lights over the patio dining area
Share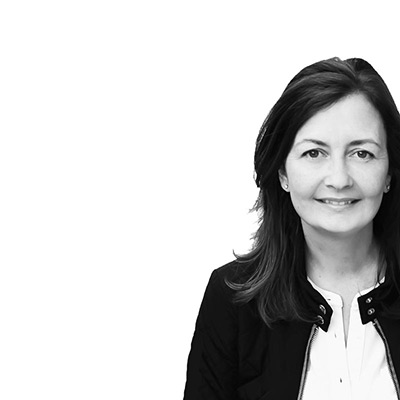 Categories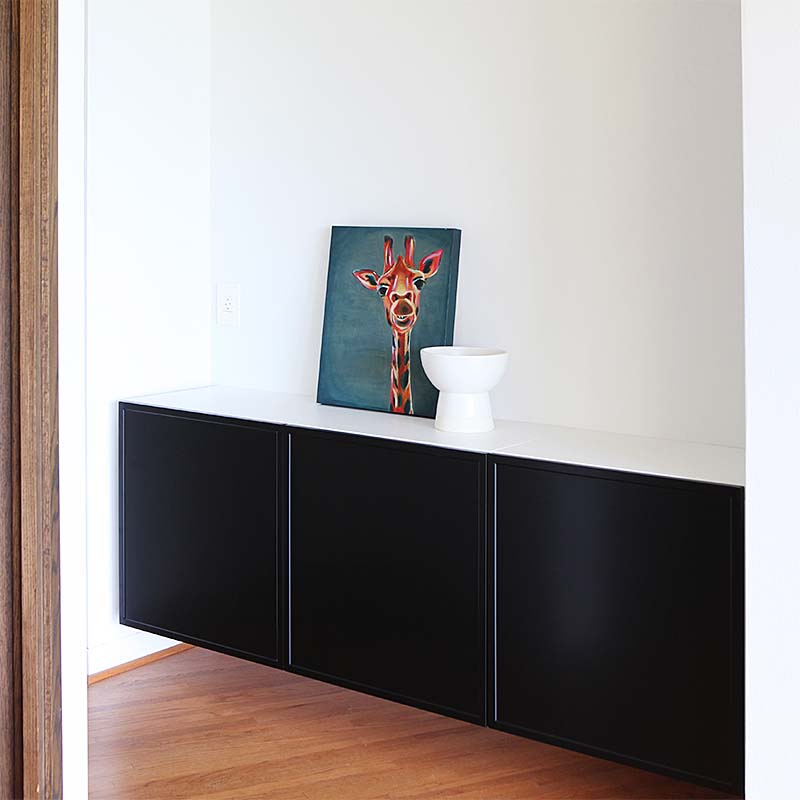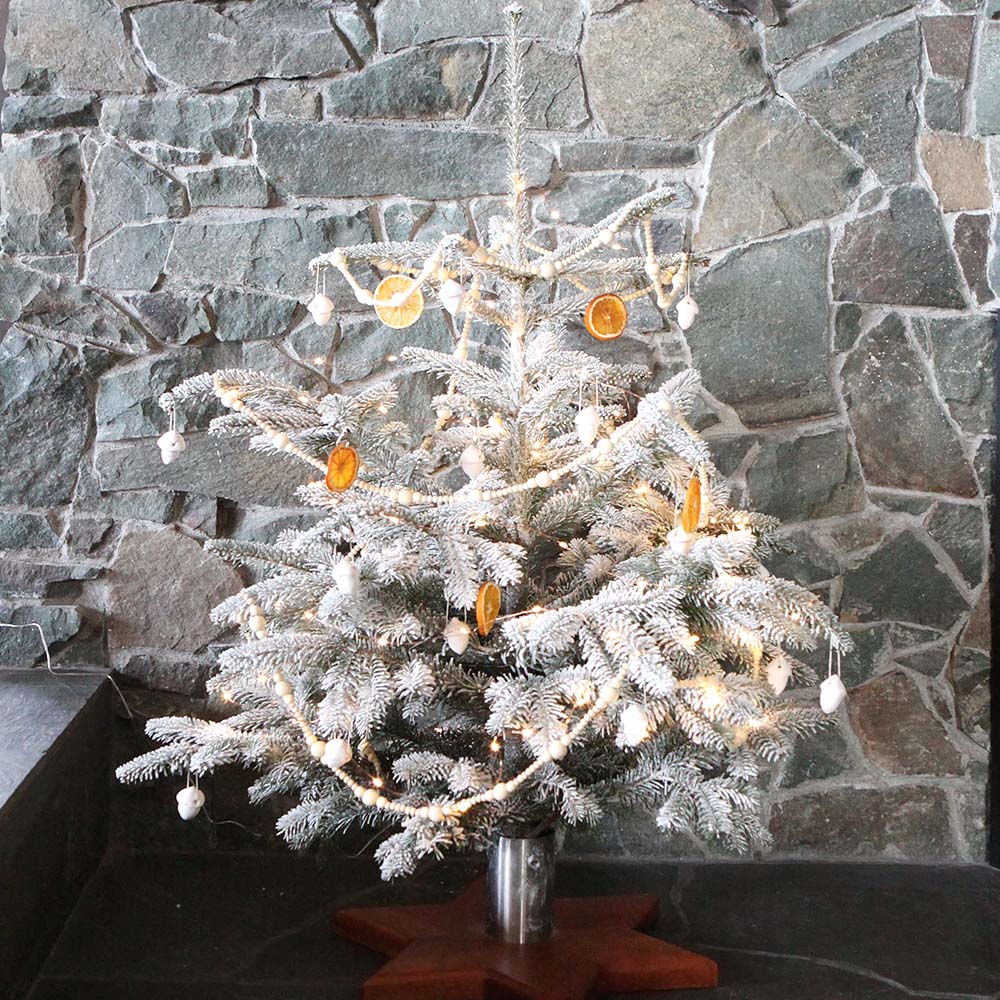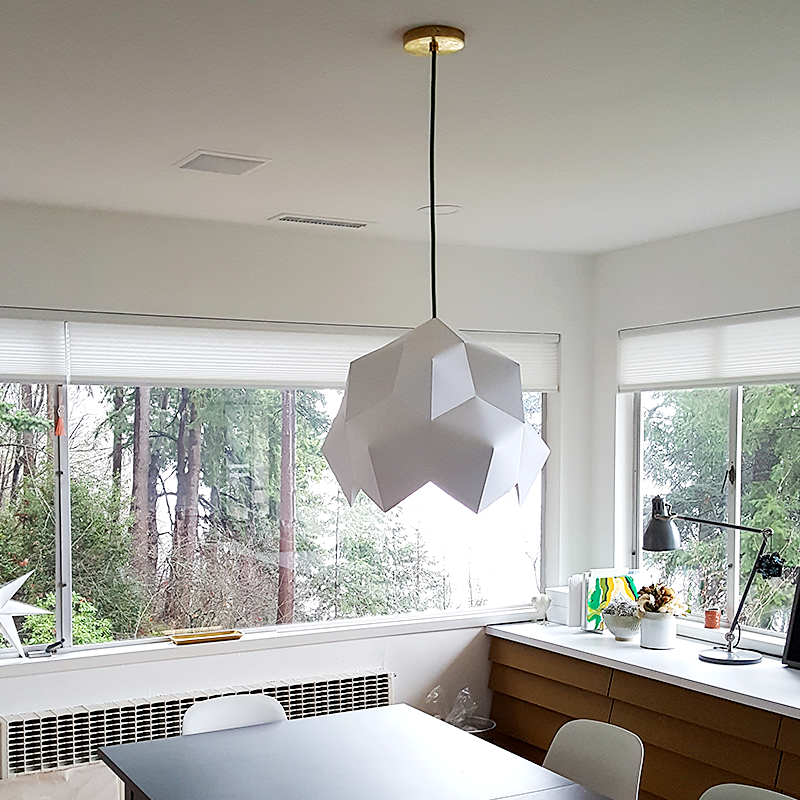 Search
We have been featured here
Full list
here
Search
We have been featured here
Full list
here