Felt flower napkin ring and ornament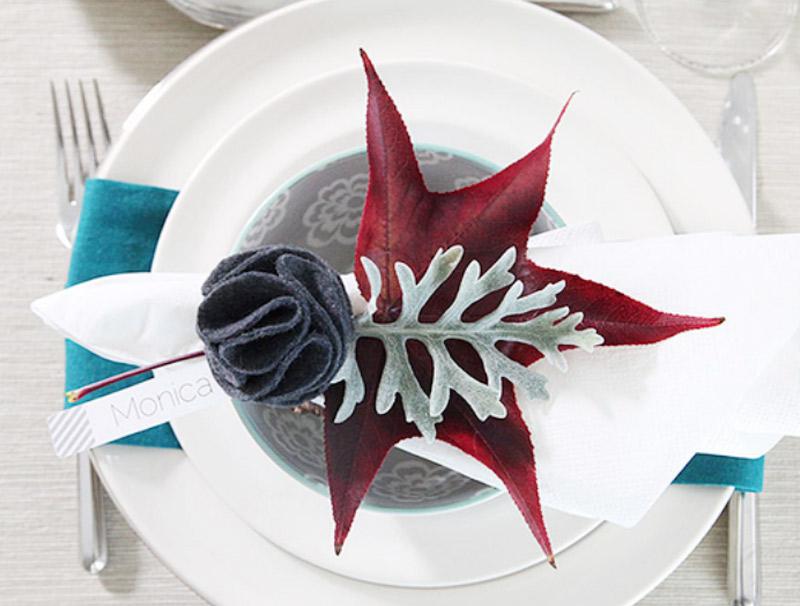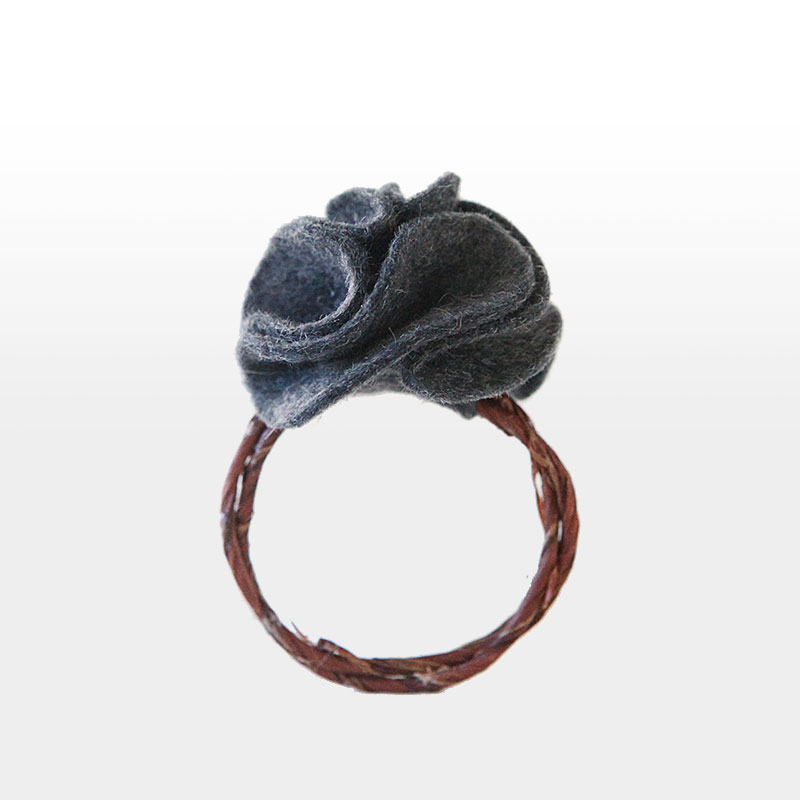 Find out how I got that photo by clicking over to this (updated) tutorial on my craft website:
http://ahomeforcrafts.com/BlogPost/uj28/Felt-flower-napkin-ring

This is one of my newest projects (December is going to be so much fun. Is it December yet, is it?).

A felt flower napkin ring. It is made with twine wire and gray felt.

Then I thought: why not make that felt flower into an ornament to go with the napkin rings. It looks like this.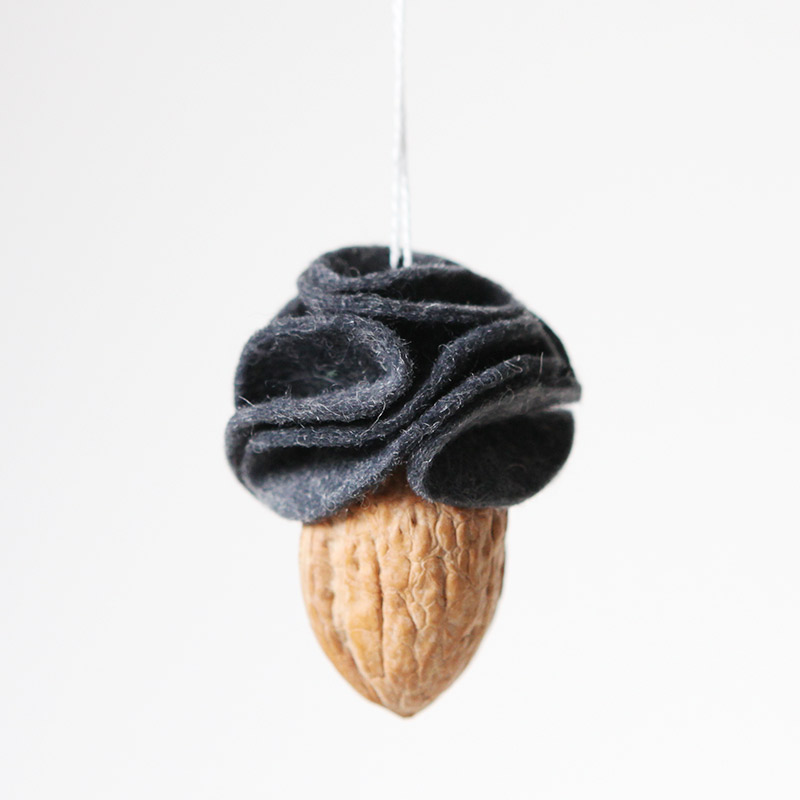 That evolved into a full table setting (later in this post - doubles as my dining room reveal) with leaf decorated candle sticks. Disclaimer.

To make these leaf decorated candle sticks, do this (Behind the scenes photo here. Those on rss-readers, will need to click to the site to see):



Then stick the candles through from the top. Before burning the candles, please read my Disclaimer. again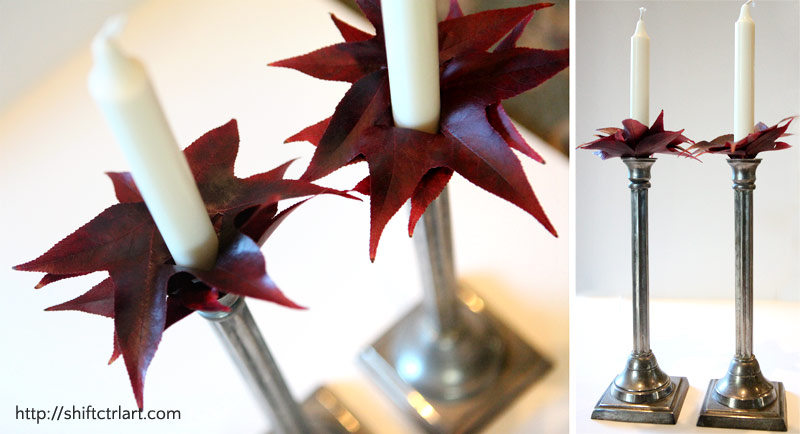 And a center piece for the table.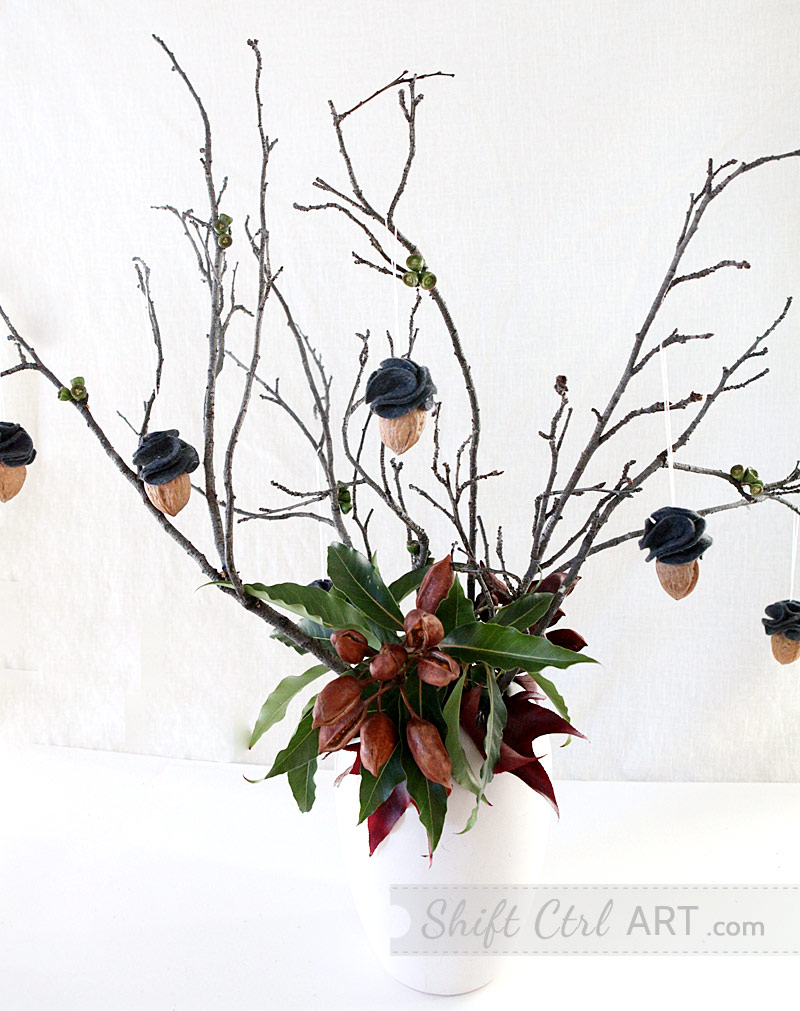 Here I used some branches and greenery from my yard and maaaaaybe some from a neighbor's yard.



You know... It just kind of snowballed... Had a great time making it all.
Here is how I made the felt flowers.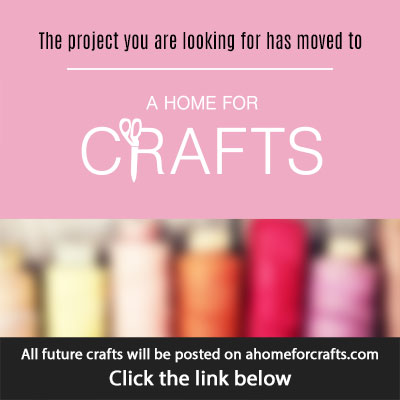 This project tutorial moved over to my new craft website and can be found here:
http://ahomeforcrafts.com/BlogPost/uj28/Felt-flower-napkin-ring

The walnut ornament tutorial can be found here:
http://ahomeforcrafts.com/BlogPost/uj3b/Felt-flower-ornament

Setting the table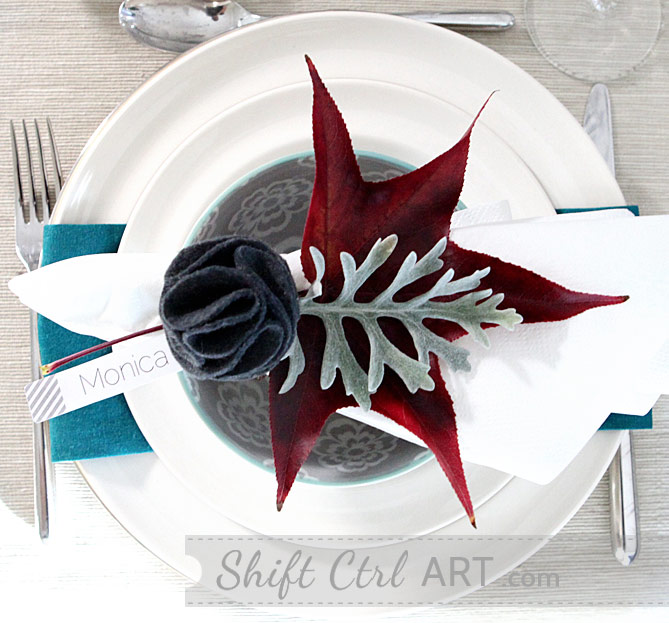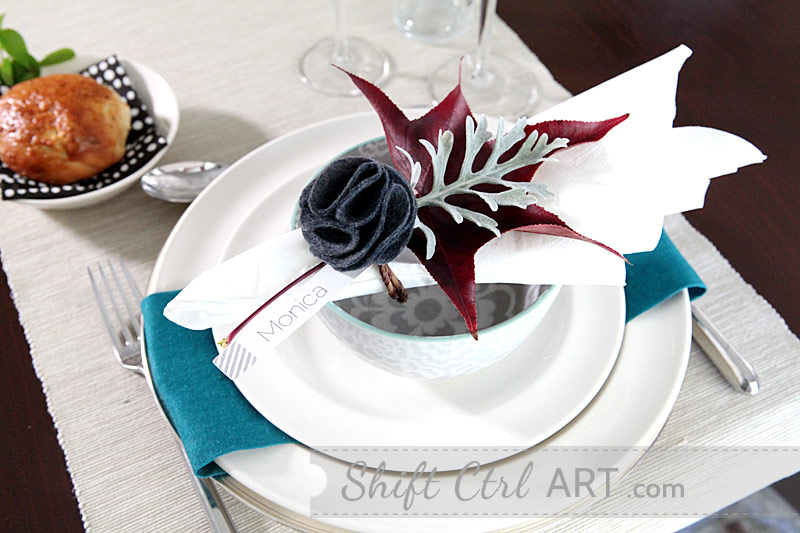 Want to bake that roll in the picture? Recipe here.

Here is a FREE download with the place card I used in my table setting.






Before we get to the dning room with the table set, let me just quickly show you what our dining room looked like when we moved in three years ago.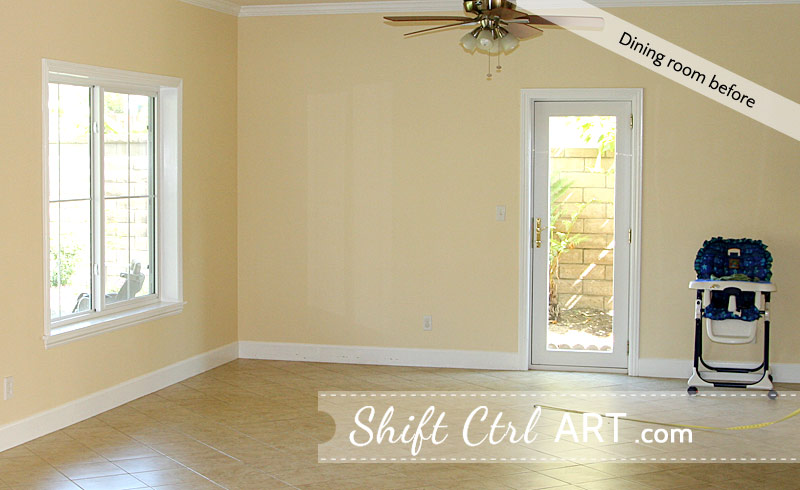 You can read about our living room remodel, where we switched out the window on the left for a full height window, put in new floors etc here.

Here is the dining room after.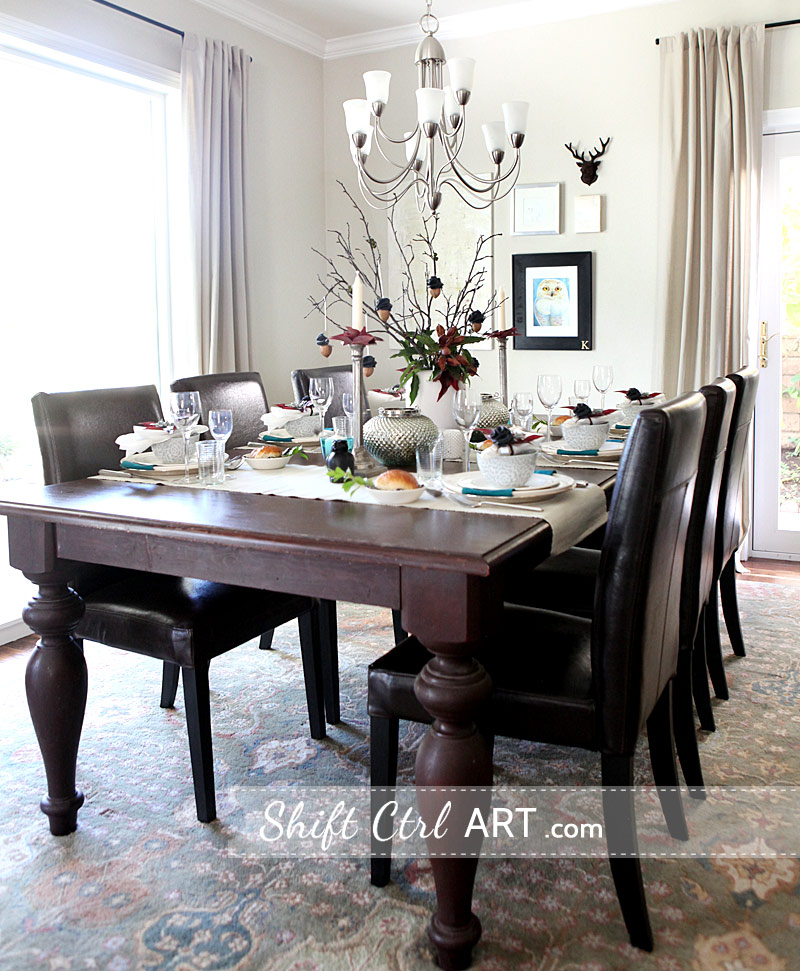 Linking up to Decor & the dog, Maybe Mathilda, Newly Woodwards & Two Twenty-One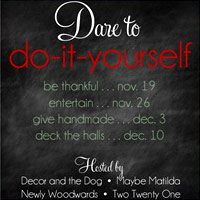 I later used the napkin rings in this table setting.

Share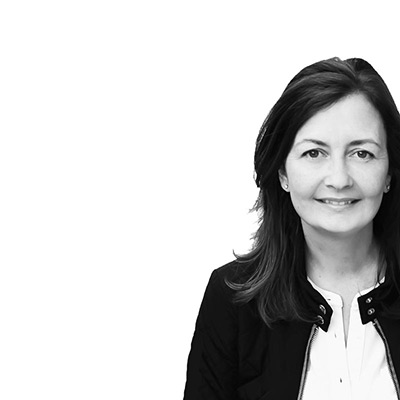 About Katja Kromann
I am a Danish American decorating life in Seattle. I love all things design and DIY.
I can't think of anything more fun than coming up with project, making it, photographing it and sharing it with you on my websites.
I am a
Graphic Artist
and home maker by day.
AHomeForDesign.com
AHomeForFood.com
AHomeForCrafts.com
Categories
Felt flower napkin ring and ornament is posted in the category
Crafts
Instagram
Search
We have been featured here
Full list
here
Search
We have been featured here
Full list
here