Saying happy Valentine's with Jelly Beans - including printable

Happy Valentine's day to you!
I am rounding out my Valentine's crafts with these little pocket sized jelly bean boxes, that I dressed up.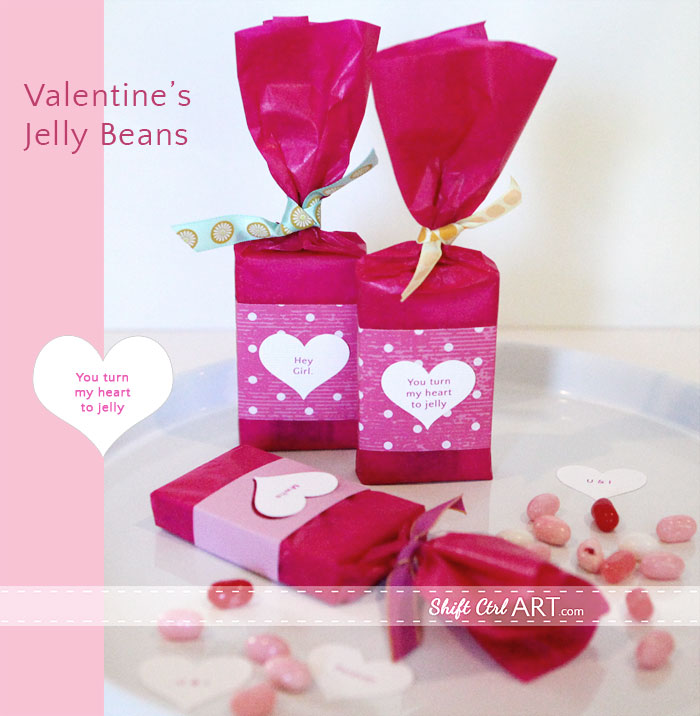 I used these supplies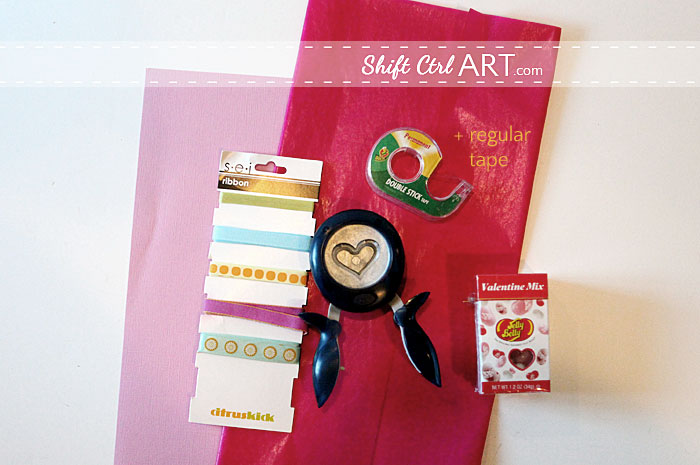 Cardstock - pink and white(white not shown)
Tissue paper
Ribbon
Heart punch
Double stick tape
Regular tape
Jelly bean boxes
(and scissors and my paper cutter)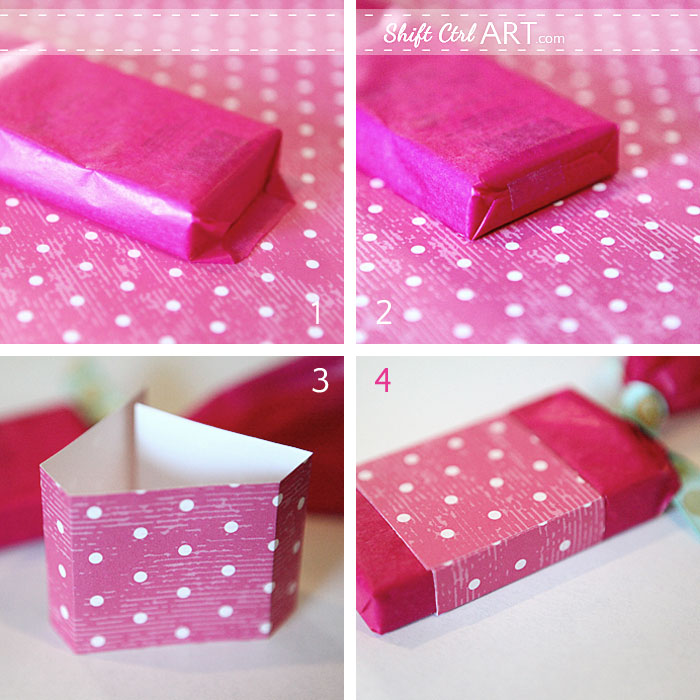 I cut out a square of pink tissue paper about 7x7 inches and wrapped the boxes. At one end I had very little tissue and made an envelope closure like this.
And taped it with a small piece of tape. Then I scrunched up the top of the tissue paper and tied a piece of ribbon around it.
I cut a 2" strip of paper and wrapped around the boxes. I pre-creased the corners for a crisp look.
Then secured it with a hidden piece of double stick tape.
Next I printed out these sayings onto white cardstock.
I have made a whole sheet of these as a FREE download. I made lines between each row that you can use to cut the sheet into strips to be able to punch them all out. These hearts would also be great to hand out on their own if you wanted.
I attached the hearts to the fronts of the boxes with double stick tape as well.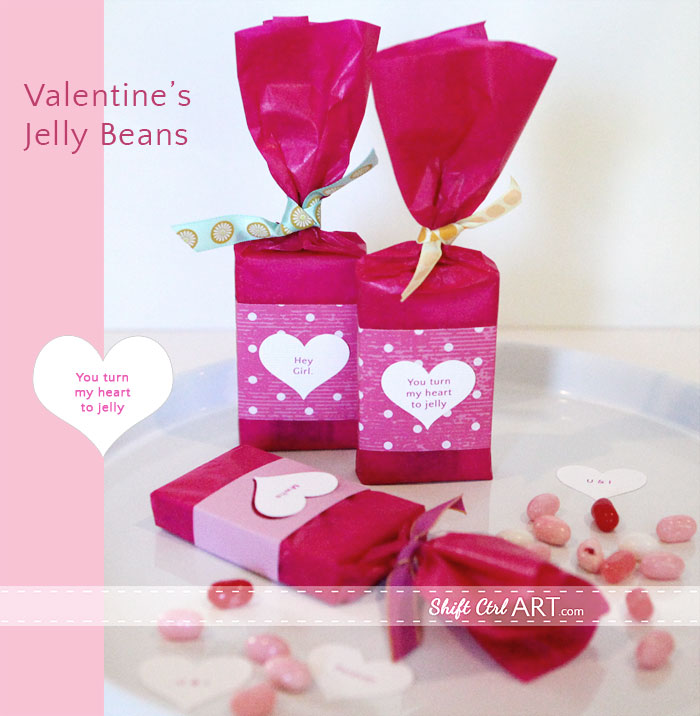 Want more Valentine's projects? Here are three more (click on images):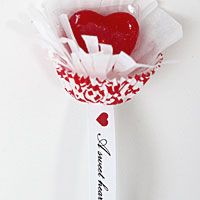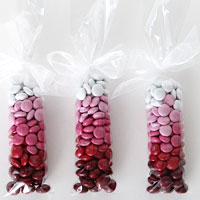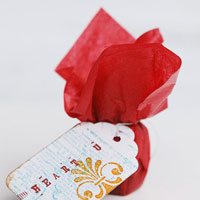 What are you up to this Valentine's? Any plans? Our wedding day is tomorrow. Is it funny that when we got married, I didn't even know it was right around Valentine's? We picked the day because we decided to have a one year long engagement and we wanted to go skiing for our honeymoon.
Share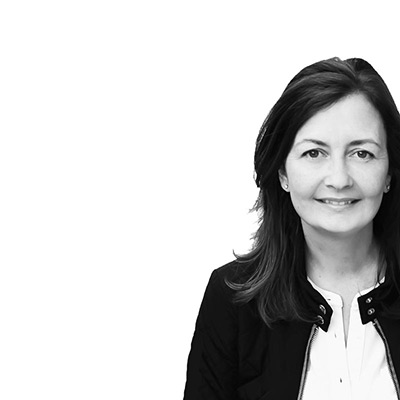 Search
We have been featured here
Full list
here