Glögg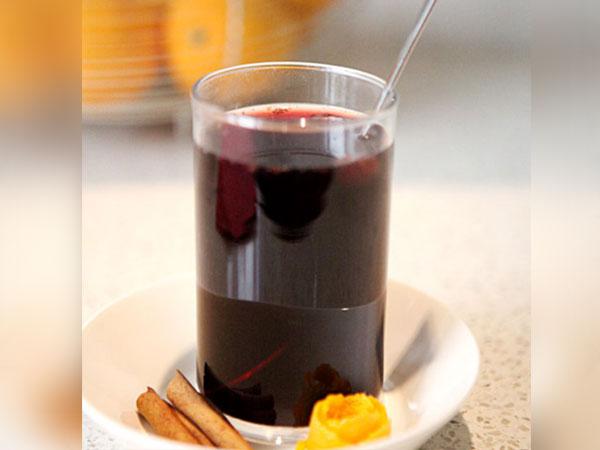 Glögg is a kind of a mulled wine. It is a Scandinavian Christmas tradition and everyone's recipe is slightly different.
Here is mine: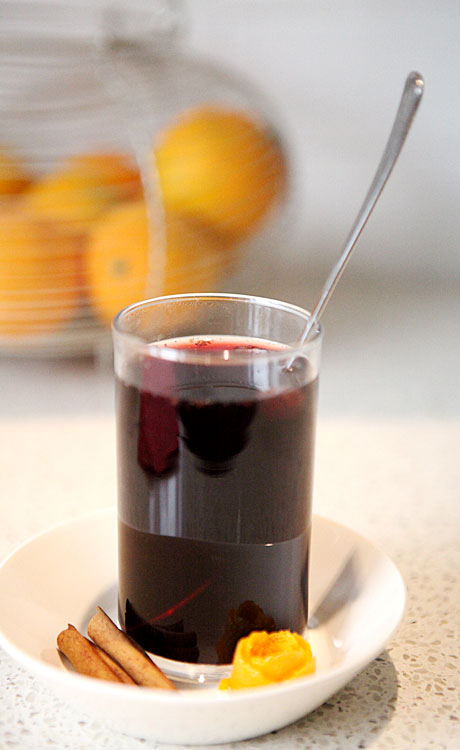 The basis of Glögg is red wine to which you add a spiced syrup as well as raisins and sometimes almonds.
Syrup:
2½ cups of water
1 cup of sugar
orange peel
a slice of ginger root
a cinnamon stick
4-6 cloves
To make the spice bag, prepare all the spices as shown in this picture: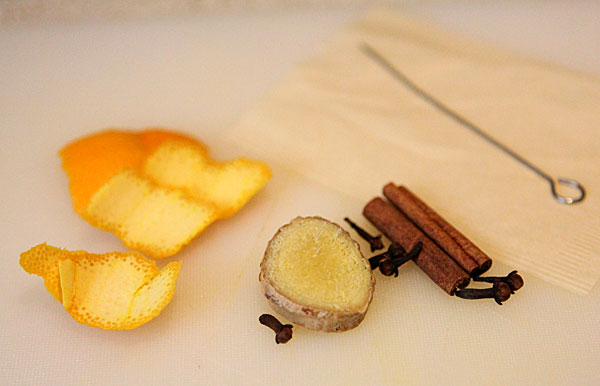 Then put them into a tea filter bag or you could also use a coffee filter or make a cheesecloth bag.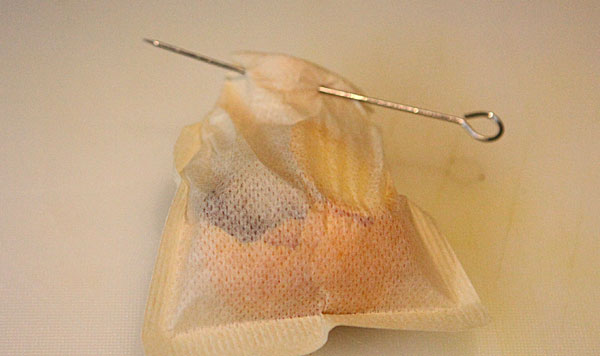 Add water, sugar and the spice bag to a pot and heat up until it is boiling.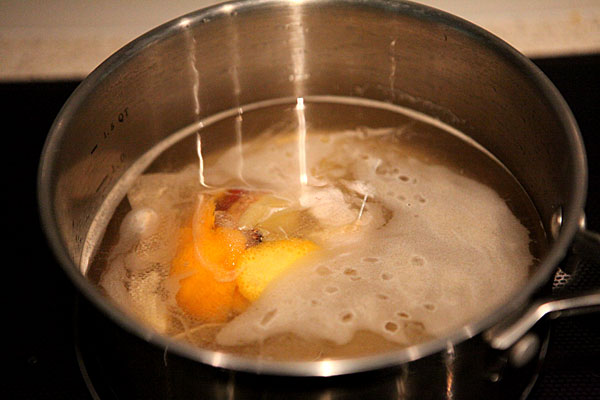 Then turn down the heat and let it simmer for about 20 minutes to half an hour.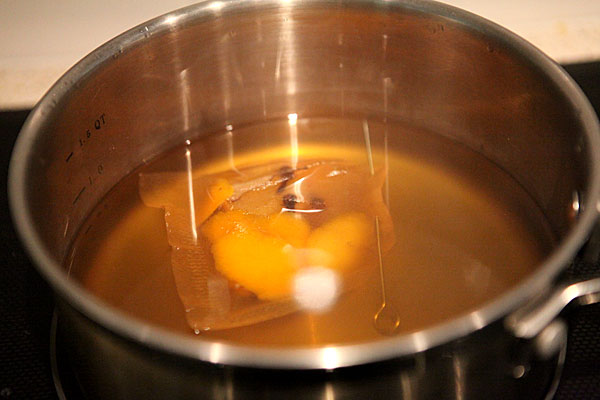 Remove spice bag, discard. Store syrup in fridge until you need it.
While the syrup is cooking, pour some raisins into a bowl and cover with Vodka. Let them soak for at least 4 hours.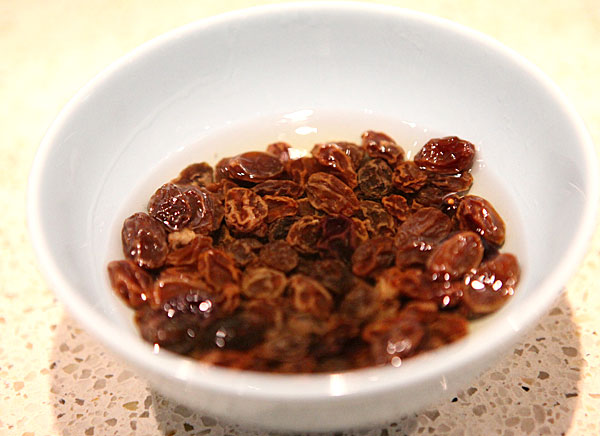 To make the Glögg
In a large pot mix red wine with syrup to taste. Heat up. Do not bring to a boil unless you want to evaporate the alcohol.
Serve by adding a couple of teaspoons of raisins - and some slivered, chopped almonds if desired - into a cup, then fill the glass with glögg and serve.
Share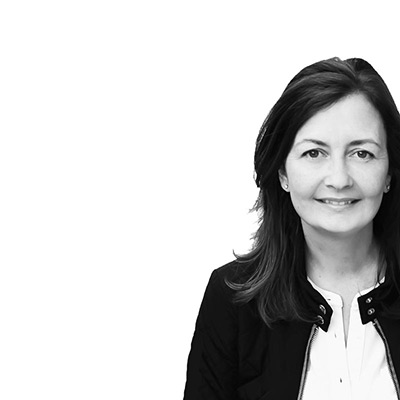 Search
We have been featured here
Full list
here