Ceramics class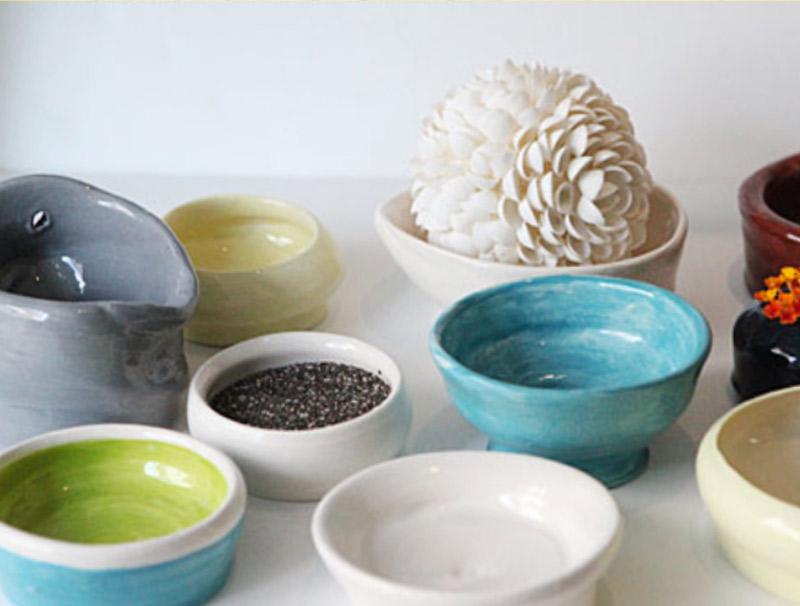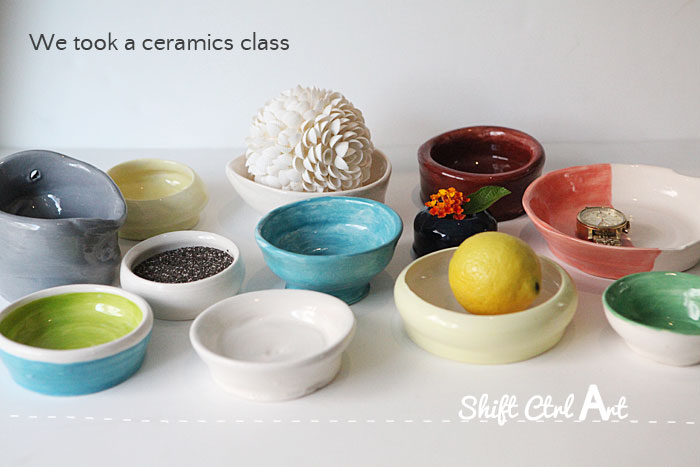 As part of our
homeschooling experience
, B and I took a ceramics class together for a couple of months at the end of the school year and for part of the summer.
Through our amazing homeschool network, we found a great ceramic's place in San Clemente called "Fired Up" - don't you just love that name? and we took some classes at first, and then later just stopped by when pieces were fired to paint them.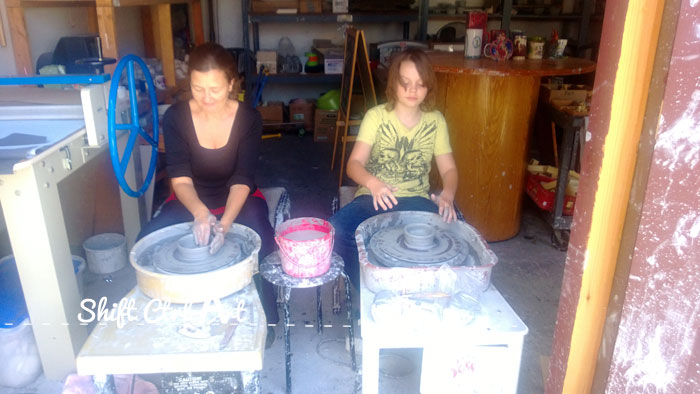 Crappy phone pictures alert... you have been warned. Here B and I have thrown some clay on the wheels and are going through all the steps we have learned such as "the karate chop", "penguin hands", and more.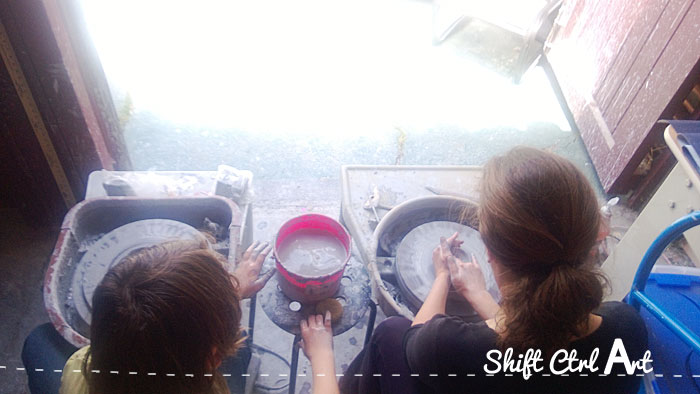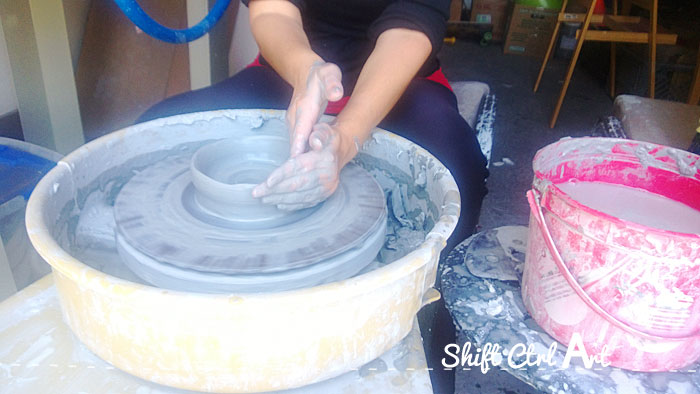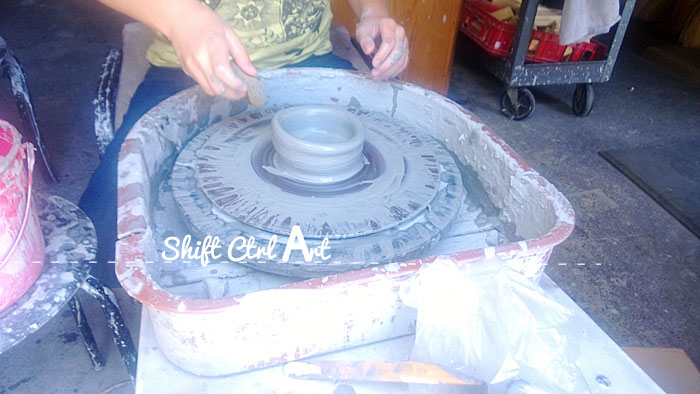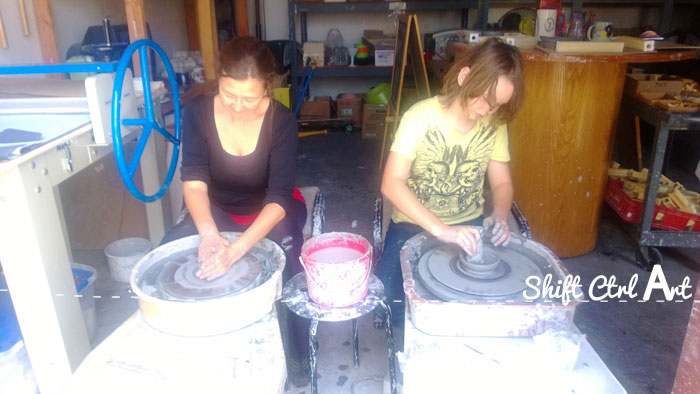 It is surprisingly much more difficult than I remember from when I tried this as a kid in after school care. It's also a really great craft. Totally messy and wonderful. I highly recommend that you try it if you are so inclined.
We display our bowls all over the house.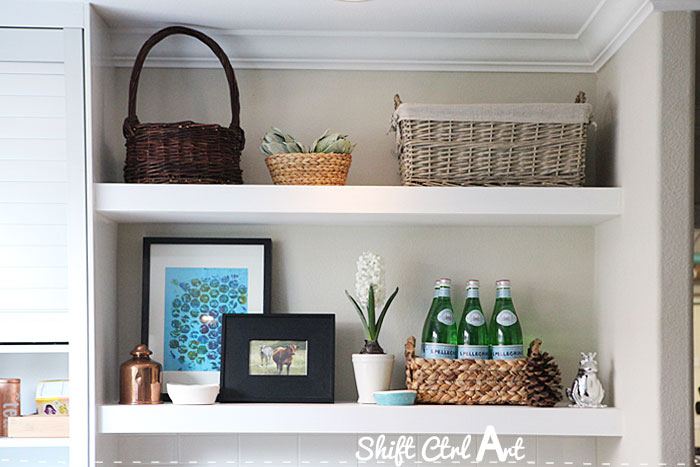 Here are our kitchen shelves with two of our bowls on the bottom shelf.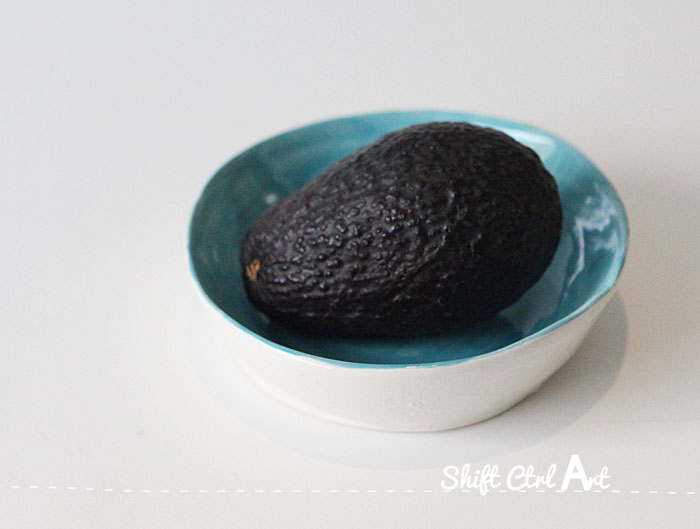 I love to put fruits and veggies on display in the bowls on my kitchen counter.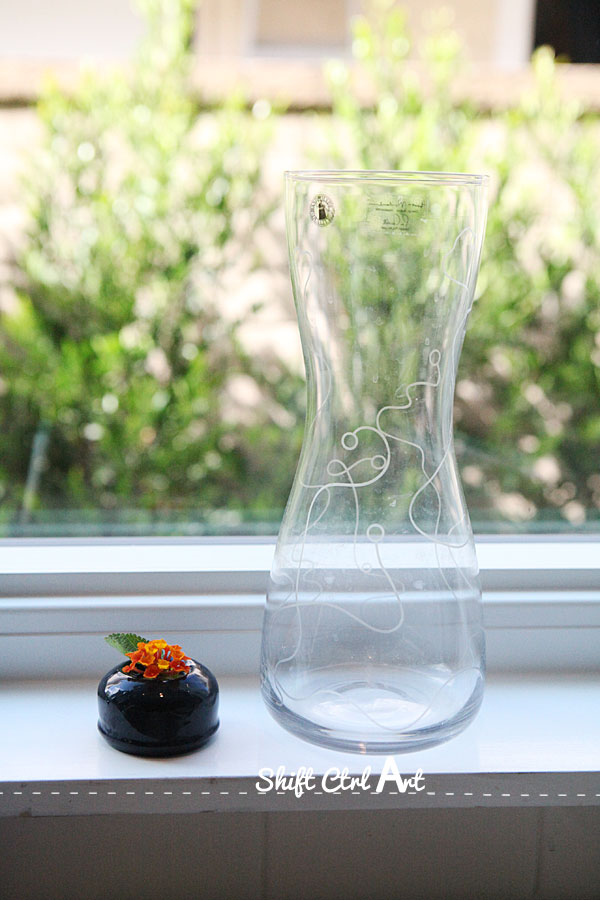 I add the occasional flower to one and put it in my kitchen window.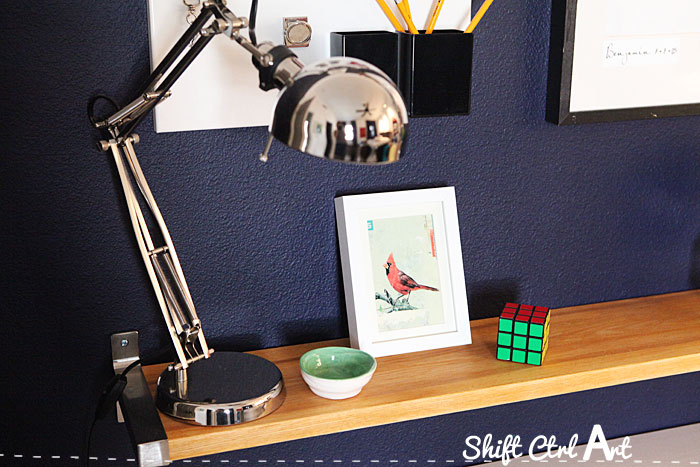 One of B's bowls are hanging out on his
shelves
in his room.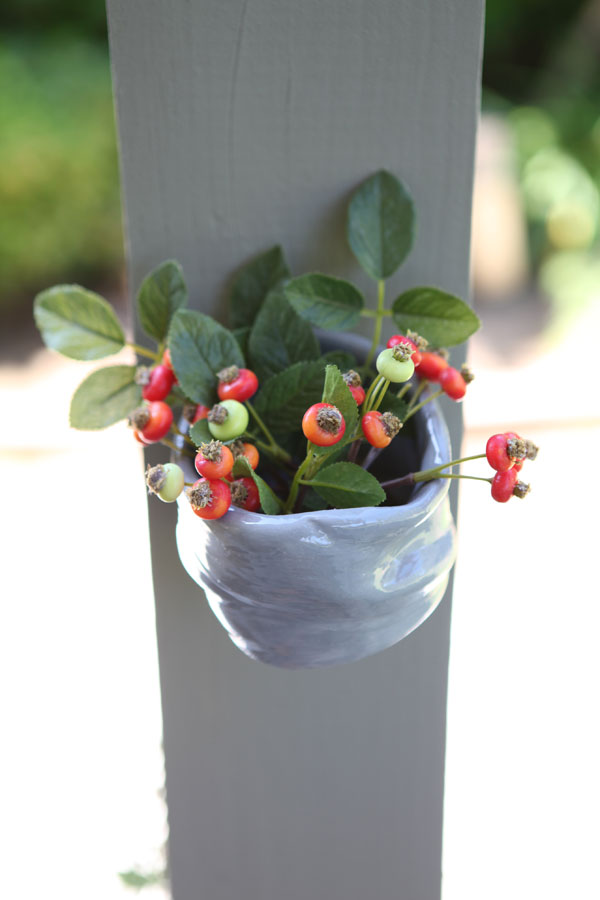 Sometimes the bowls just collapse like this gray one here. I gave it a few more wrinkles and poked a hole through the wall of it before firing, creating a bowl I could hang outside with some forever flowers in it.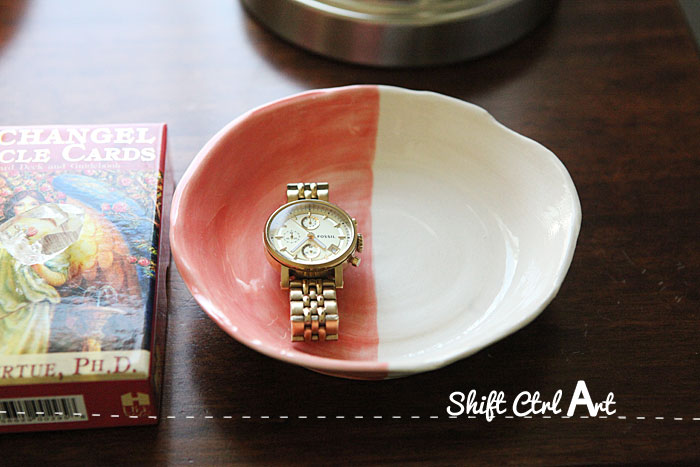 This is one of my favorite bowls which I gave a dipped effect by painting half of it in a soft pink. I am using this as a jewelry dish on my night stand.
B and I get a total kick out of having home made accessories around the house. Ok maybe more me than him, but he is my crafting buddy, that's for sure. Love that!
Here is our whole collection again: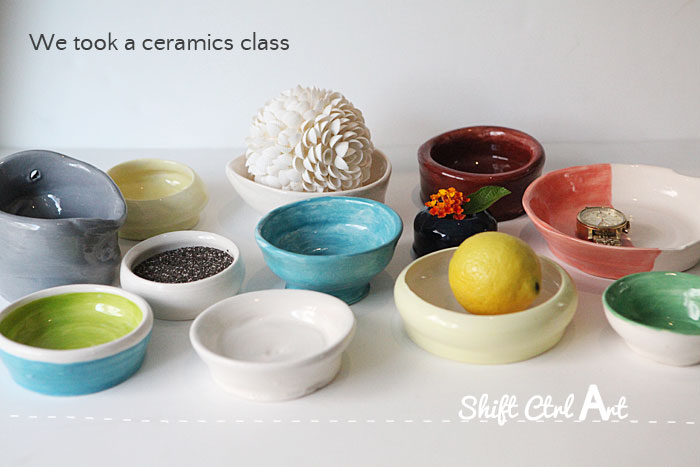 Share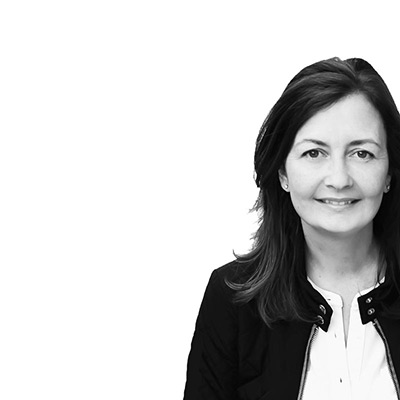 Search
We have been featured here
Full list
here