We got a new rug in our living room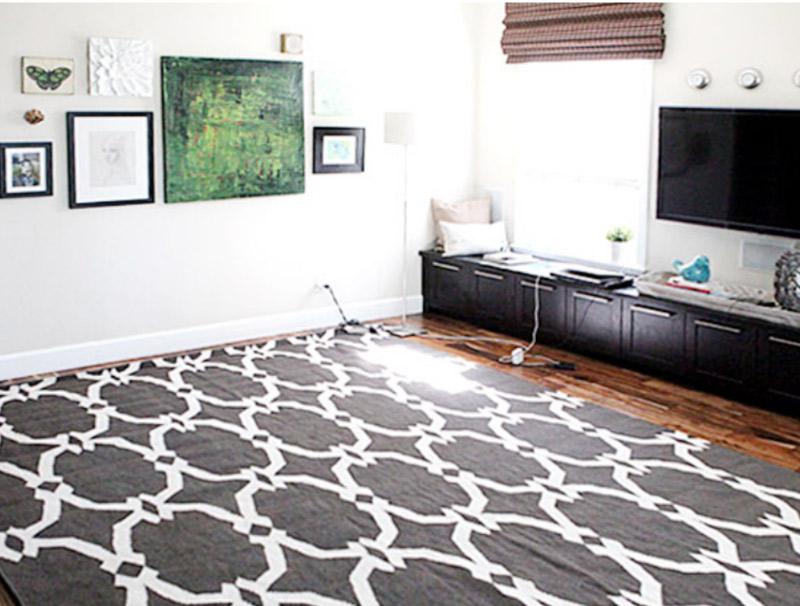 You probably did not notice that I had no living room rug in all my Christmas pictures, because I shot around it.
I had to return it. Here is what happened.
I used to have
this rug
in my living room. A West Elm Jute Bouclé rug.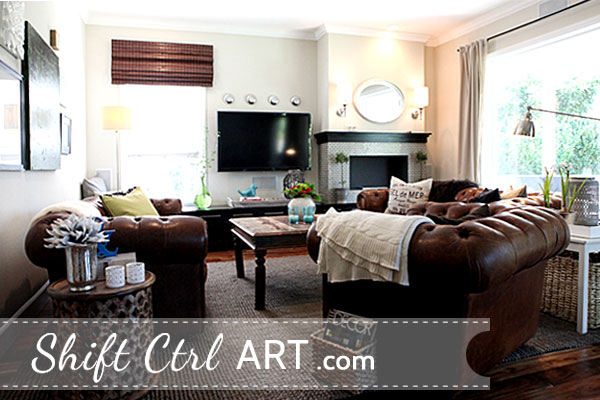 We got it in April last year. I used credit card points for a big part of it. I loved this rug. Then after a little while I started noticing that whenever it had been vacuumed, some of the fibers became loose. I would tuck them back in, but after a few more months it got progressively worse. When I got back from Denmark in October I had several spots on the rug that looked like this.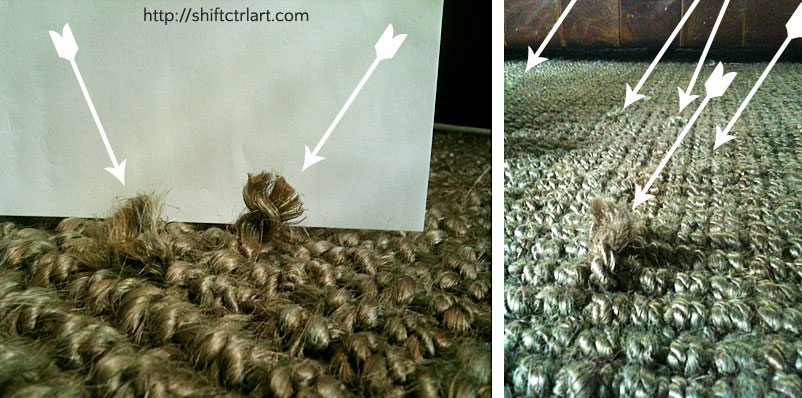 I called West Elm, not knowing how they would handle a purchase that was 6 months old. Luckliy, West Elm stood by their product (Yay), I sent them the above pictures and a couple more and not only did they take the rug back, they paid for return shipping. So I sent it back in November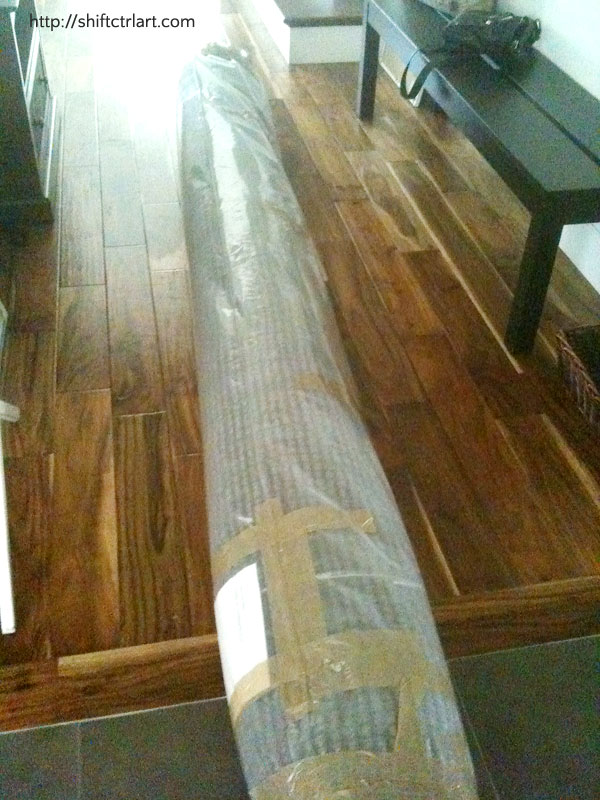 By late December they refunded me. The only thing they did not cover was the original shipping out. About $40. That, I did not quite understand.
For a replacement, I thought I would get a different rug the next time. I felt ready to get some more pattern in our living room. And I was not sure I would not have the same problems again with another jute rug.
The new rug arrived Friday and we used this opportunity to give the rug pad a good vacuum. I got the rug pad at
rug pads for less.
They custom cut the rug pad at no extra charge. This rug pad is really great quality. It has a nice thickness, made of real felt and a no skid backing and it doesn't leave a rubber residue on the hard wood floors. You can see it here.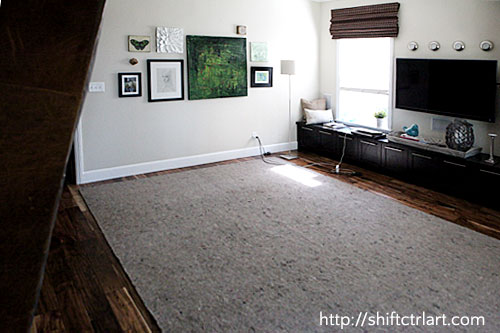 And the fun picture prize of this post has to go to this picture of our sofas, don't you think?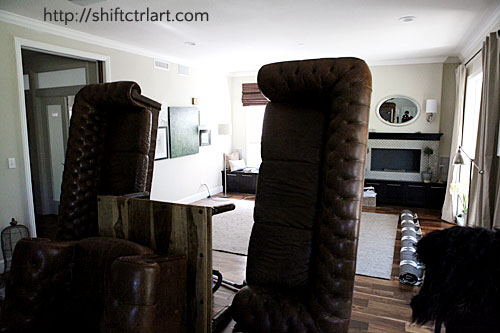 Next we rolled out the new rug. We chose another West Elm rug, but this time their
Lattice Dhurrie
rug. I was waiting for Christmas to be over as I hoped they would have a sale. Then Gretchen at
Boxy Colonial
posted about their sale a couple of days ago. Thanks! I quickly went to their site and got 20% off - $149 off!!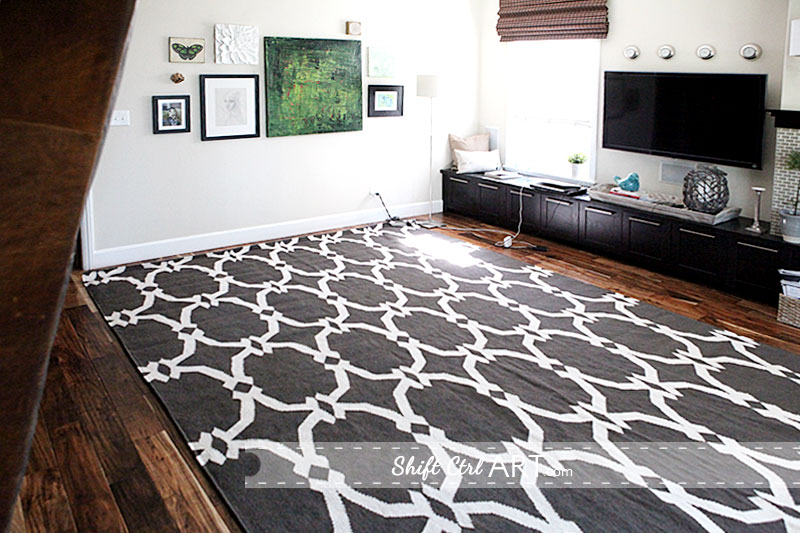 I really like how it looks with everything else.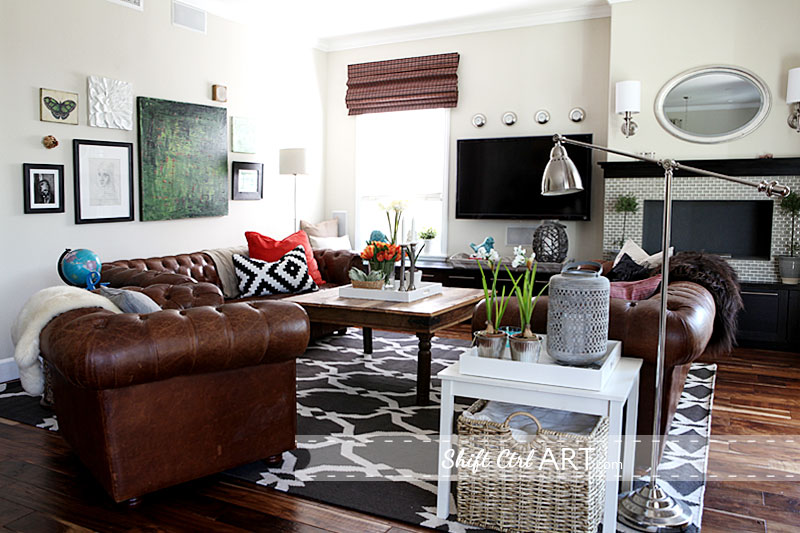 I also recently got that new
black and white pillow
from IKEA. It's one of their new(er) designs. Another pattern for our living room. I borrowed the orange pillow and the tulips on the coffee table from some other rooms in our house. I like the hit of orange with the green.
I would love to get a new coffee table. One that is larger and a bit lower. And a bit more gray. An Elf got us a
Kreg Jig
for Christmas, so maybe we will build one, one day...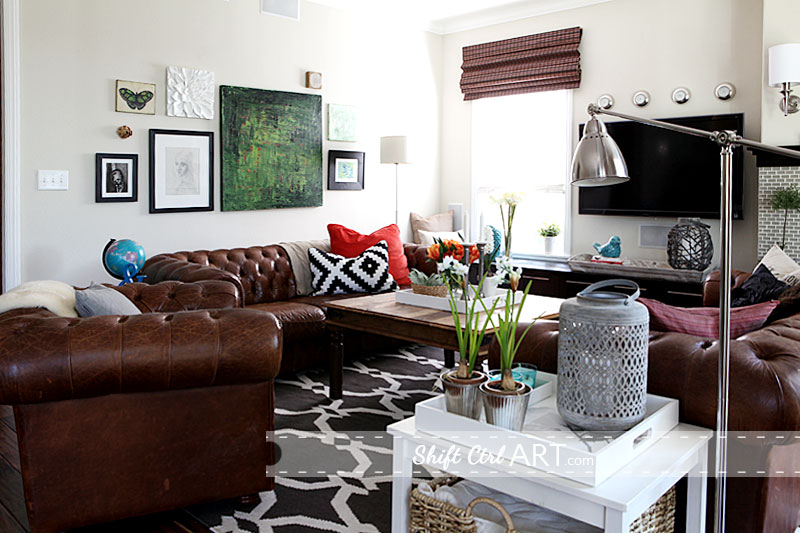 I am also
im
patiently waiting for a lamp to arrive from Home Decorators to go next to the green painting on the wall. I ordered it in October and they keep postponing the shipment date. I hope it gets here soon.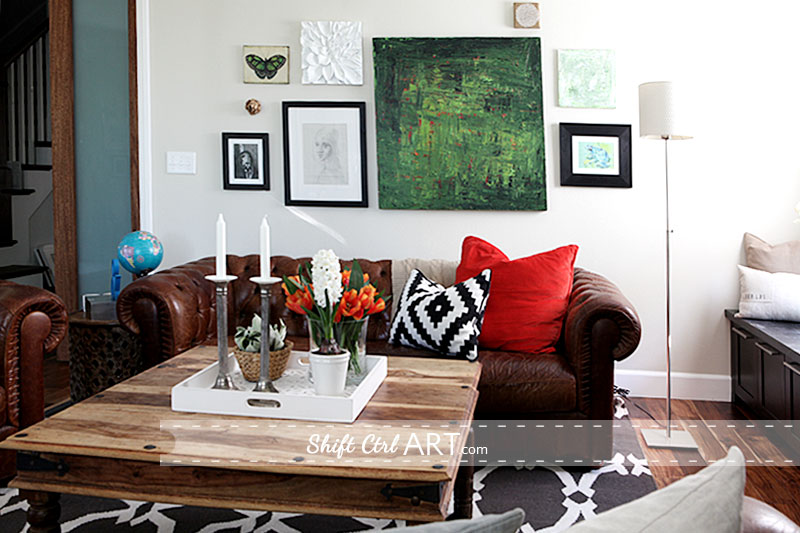 I used my new tri-pod to get these pictures. These are the settings I used for this picture: ISO 400, Aperture 10.0 and shutter speed: 1/6 sec.
So that is how we got a new rug in our living room. I really like how the living room is coming together.
Read about our whole remodel of the living room on our
Home Tour
page.
Do you like all the Dhurrie rugs that are coming out now with their patterns or are you more into tufted rugs? Do you love solid rugs like shags? Or something else?
Share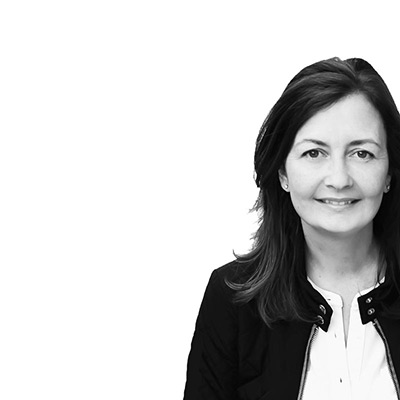 Categories
We got a new rug in our living room is posted in the category
Decor
|
Living room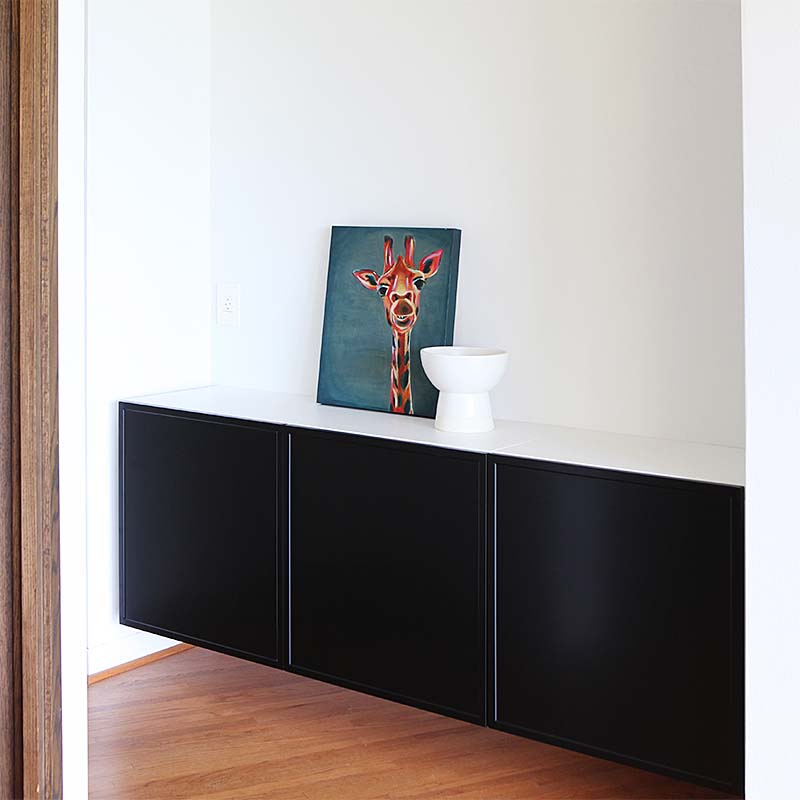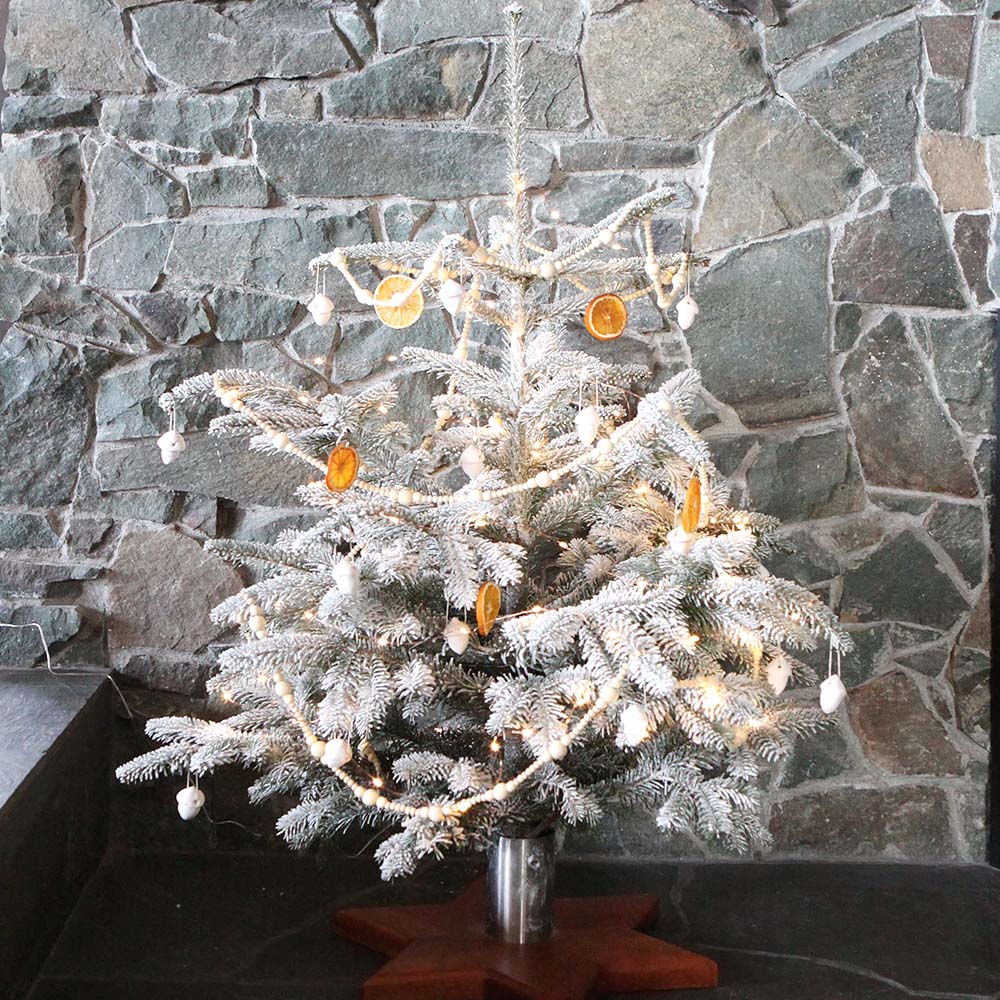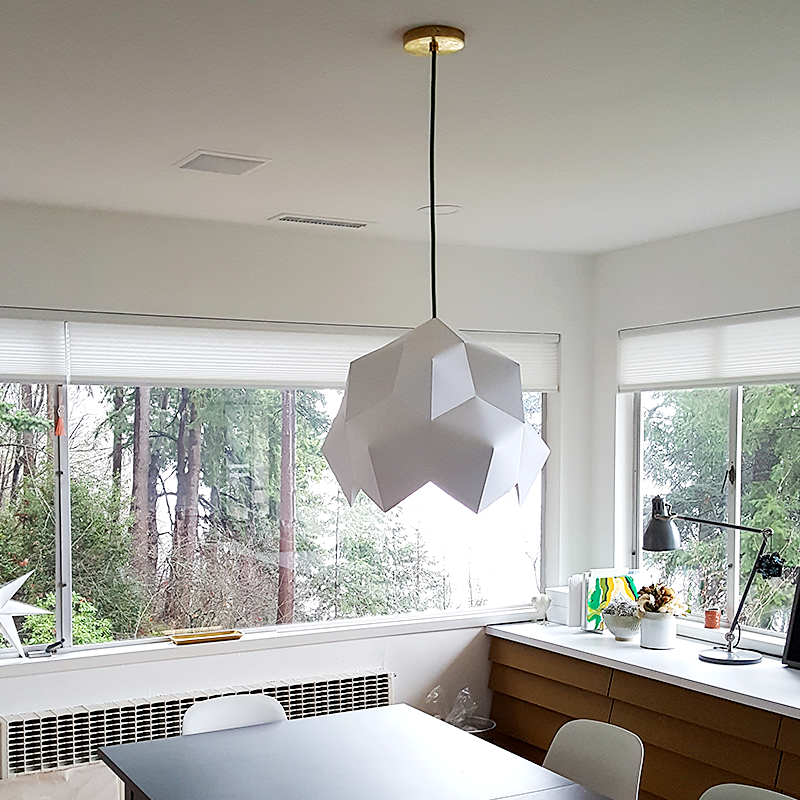 Search
We have been featured here
Full list
here
Search
We have been featured here
Full list
here