Welcome
Here you can read about all things B.
Artwork he makes. His wood working projects, crafts, media creations and much more.
My son B is 14.
The last pine wood derby
B bridged to become a boy scout this winter. That also made his last derby... his last.
This was the car he made for it.
He took home 3rd place! Woohooo!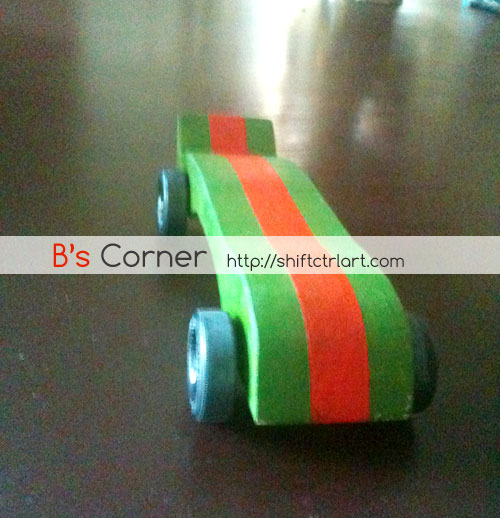 Share
Posted by Katja Kromann
Some blog posts contain affiliate links to products I use.
More information
This article: The last pine wood derby first appeared on http://shiftctrlart.com.