Dare to give thanks - merci beaucoup fall vignette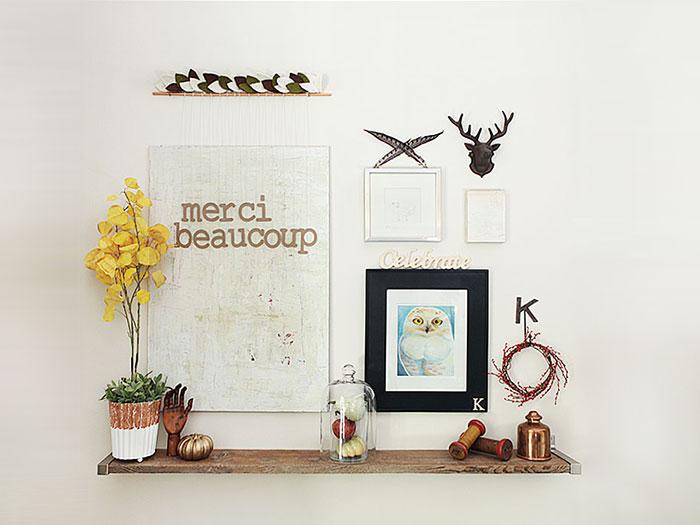 Well, here we are at the first of four craft parties for the holidays. Here is what my co-hosts and I have been cooking up for the first challenge: Dare to be thankful.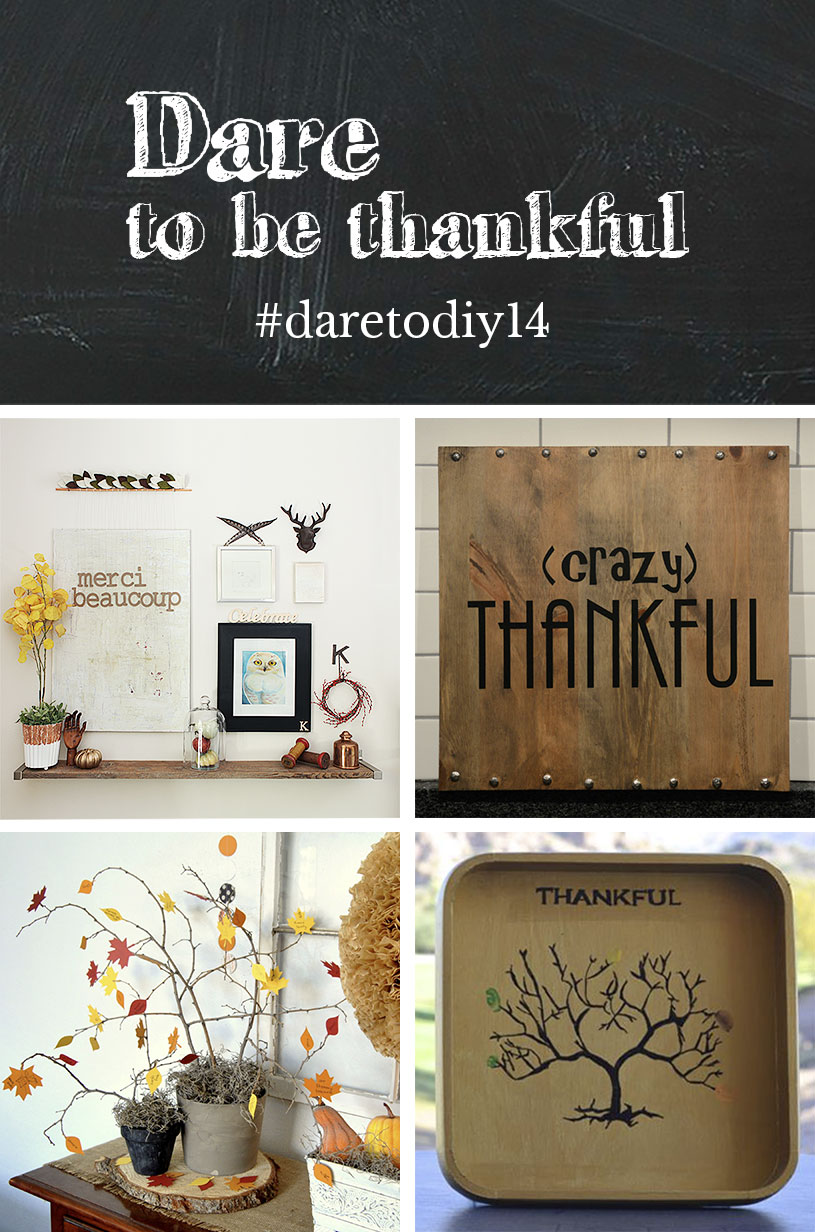 My Merci Beaucoup fall vignette,
Crazy Thankful sign
by Michelle at Decor and the Dog,
Thankful tree
by Rachel at Maybe Matilda and
Thanksgiving thumbprint platter
by Kim at Newly Woodwards.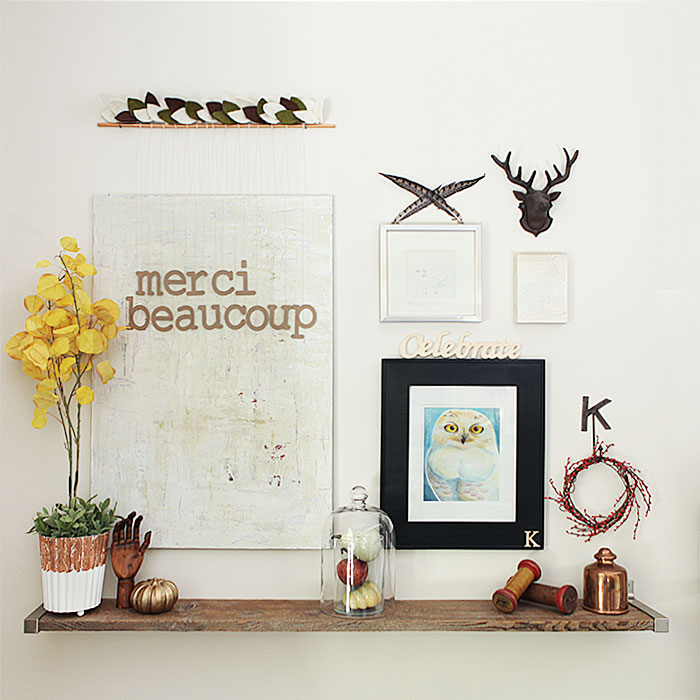 I made this felt leaf copper rod Merci Beaucoup wall hanging to overlay the white abstract painting on my dining room wall.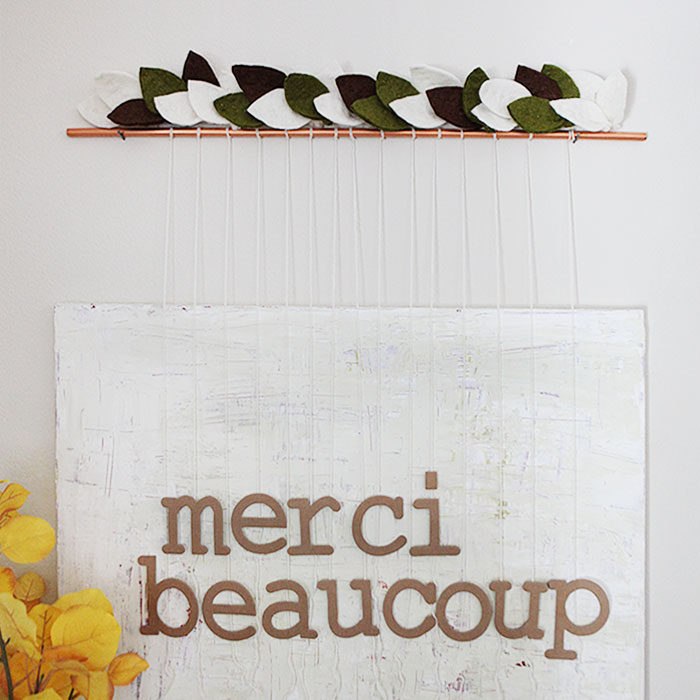 I made a bunch of cream white, green and brown felt leaves. I used some thick felt that I got in small rolls at Michael's. I stitched the leaves with coordinating embroidery thread, but for the tutorial below, I used contrasting thread to make it easier to see.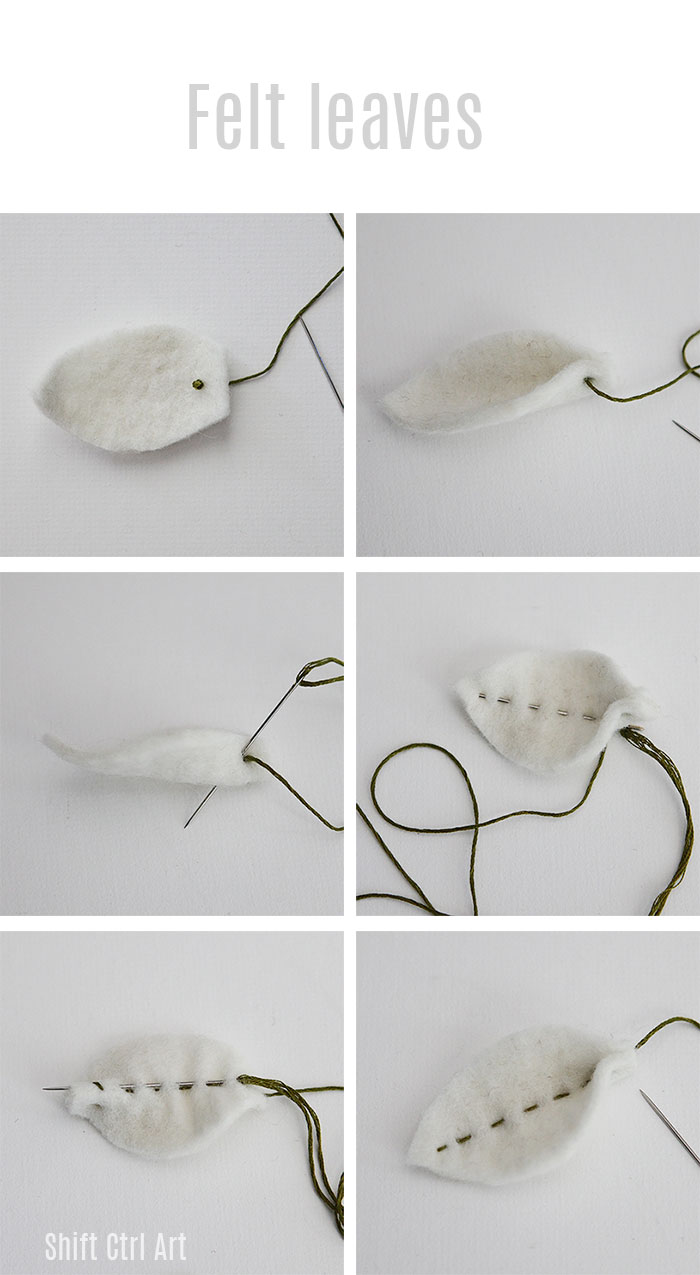 I made a bunch of leaves, then stitched them together using transparent thread. I made a long vine using a couple more white leaves than brown and green ones.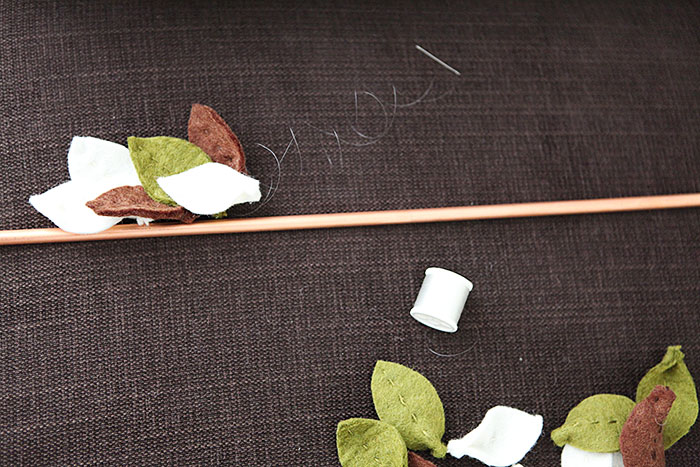 I hung a two feet copper rod from the hardware store on the wall about 7-8 inches above the painting. The painting is an abstract I made several years ago using layers of acrylic paint on a canvas.
I tied white yarn from the rod. One for each letter in my 'Merci Beaucoup', and two for each 'u'. The letters are card stock sticker letters. I peeled the backing half way back and attached a letter to each string, then placed the backing back onto the letter.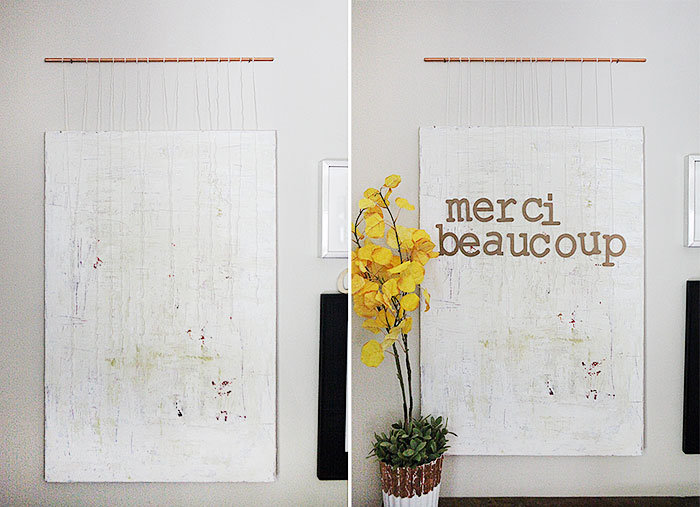 I added the the vine of felt leaves to the copper rod and secured it with a couple of pin needles to the wall.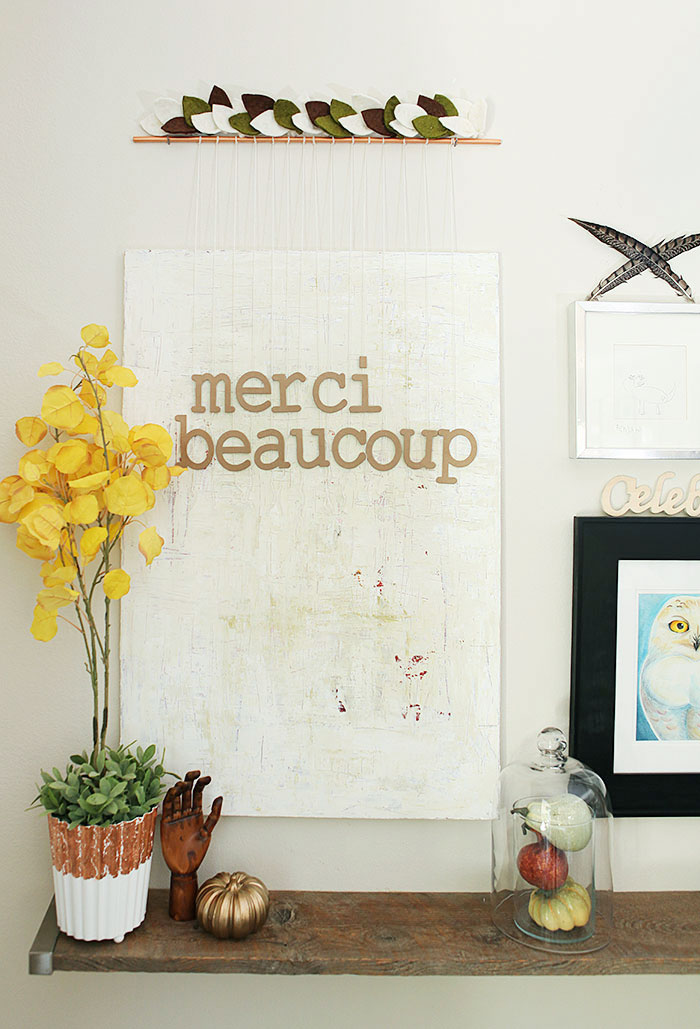 I re-used the
crackle copper pot
from two years ago and added the same yellow leaf branches that I used on my
fall mantel
last year.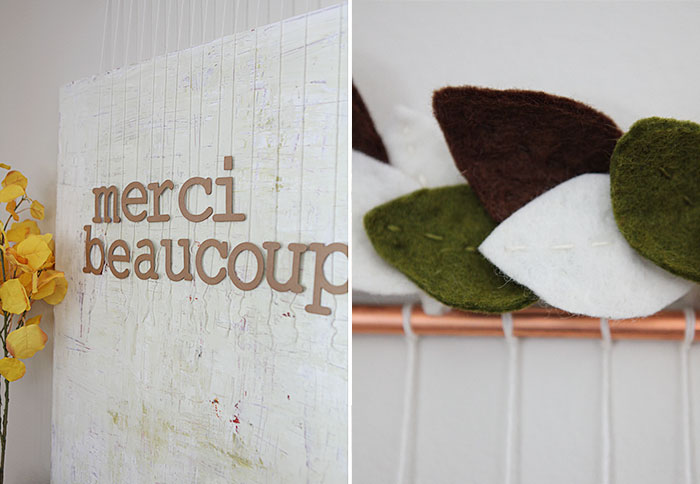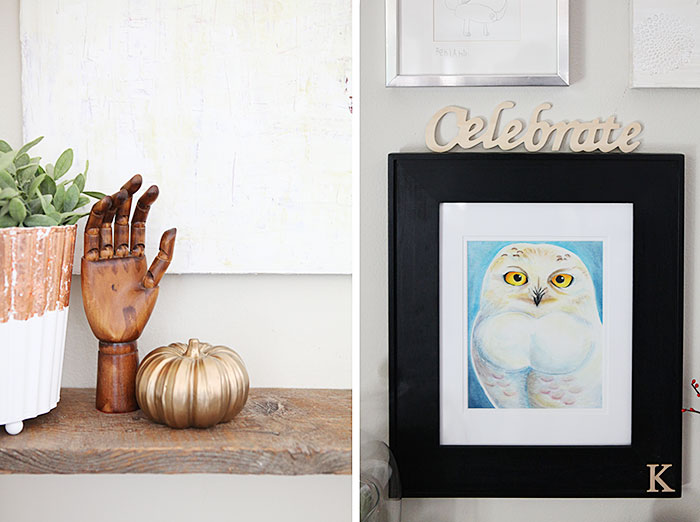 I added a blond 'celebrate' word on top of my owl pastel drawing.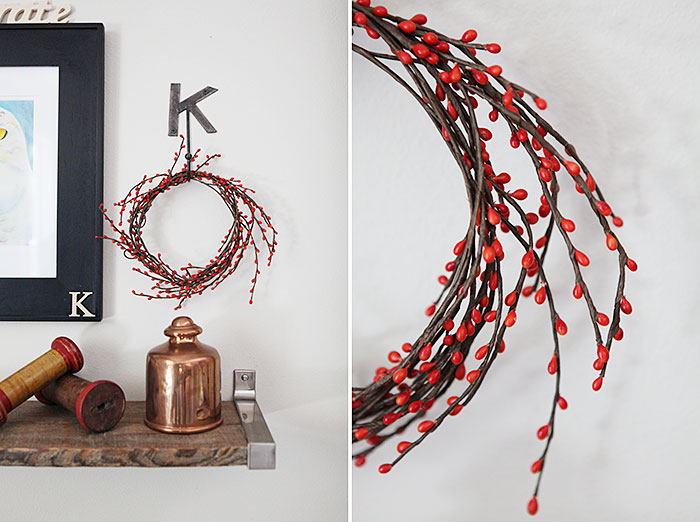 I re-used the pepper-berry wreath, only made it smaller. It is really just a garland that I made into a circle. Last year it was
on the mirror above the mantel
.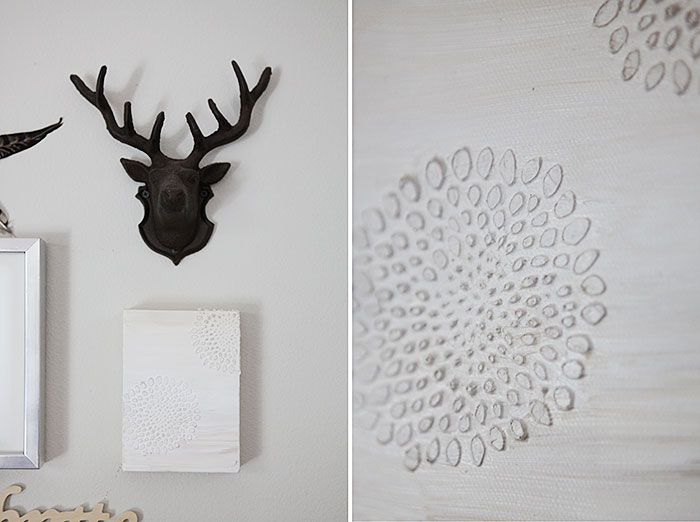 This is a small canvas that I added some dimension to by adding plaster of Paris using a template that I had cut in this flower/circle shape. After the plaster dried, I painted over it with acrylic paints. I made this in 2007 or 2008.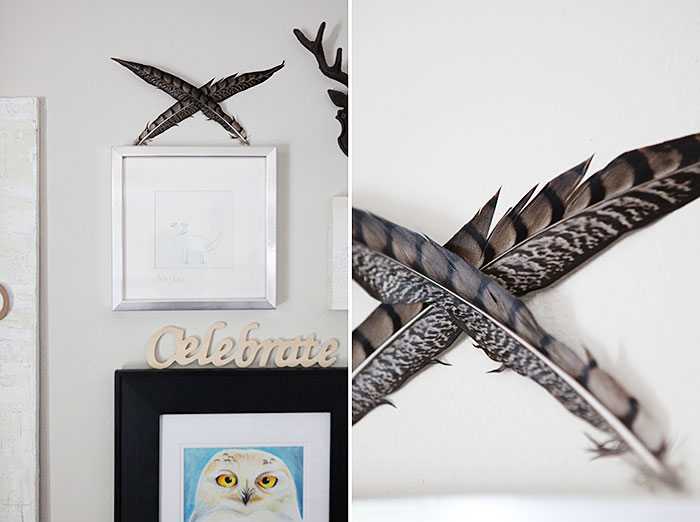 I added two feathers above B's fantasy animal drawing.
Sources:
Metal deer head - Urban Outfitters, Blond Celebrate - Joann's, Glass cloche - World Market, Copper vessel - heirloom from my grandma, Vintage yarn spools -
RJ imports
, Wooden mannequin model - Decor Steals,
Now it's your turn. Link up your project here, then go visit a couple of people and mingle. Kim, Michelle, Rachel and I will feature our favorite projects on Friday. If you post on social media, be sure to use hashtag #daretodiy14
Please link to this post or one of my co-hosts posts and feel free to use this graphic for your post as well.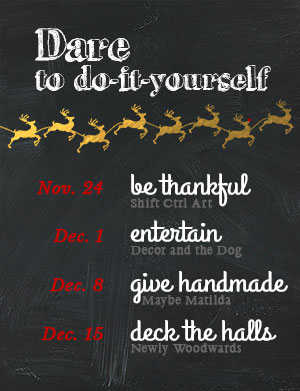 Share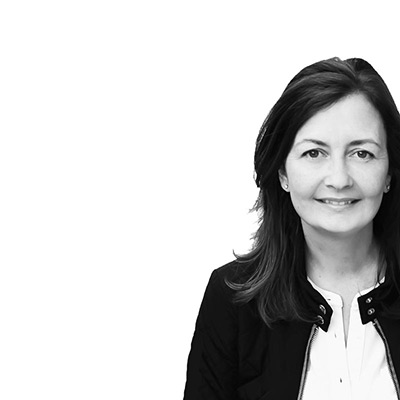 Categories
Dare to give thanks - merci beaucoup fall vignette is posted in the category
Dining room
|
Seasons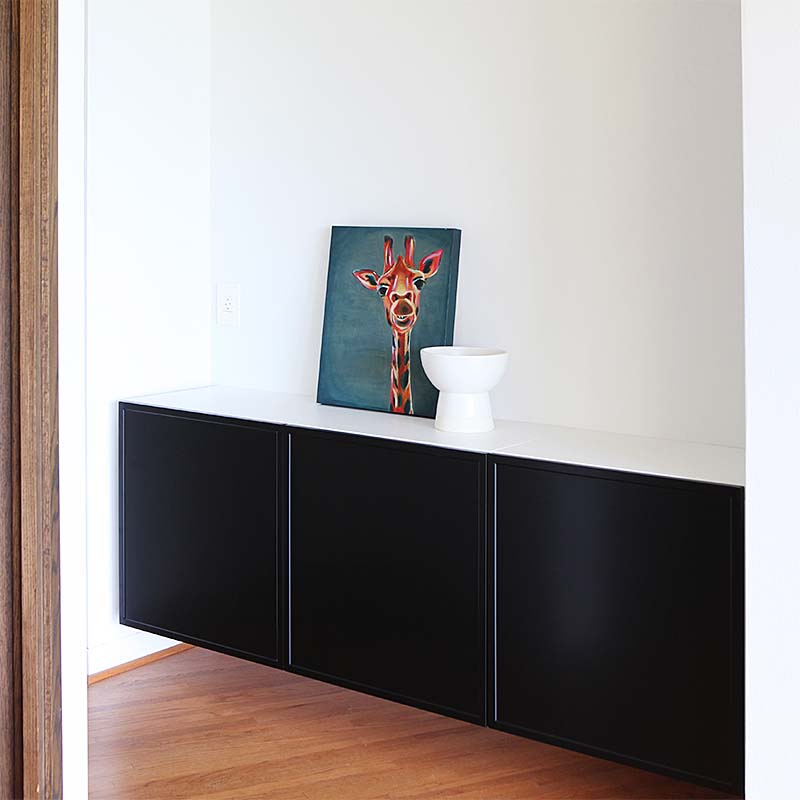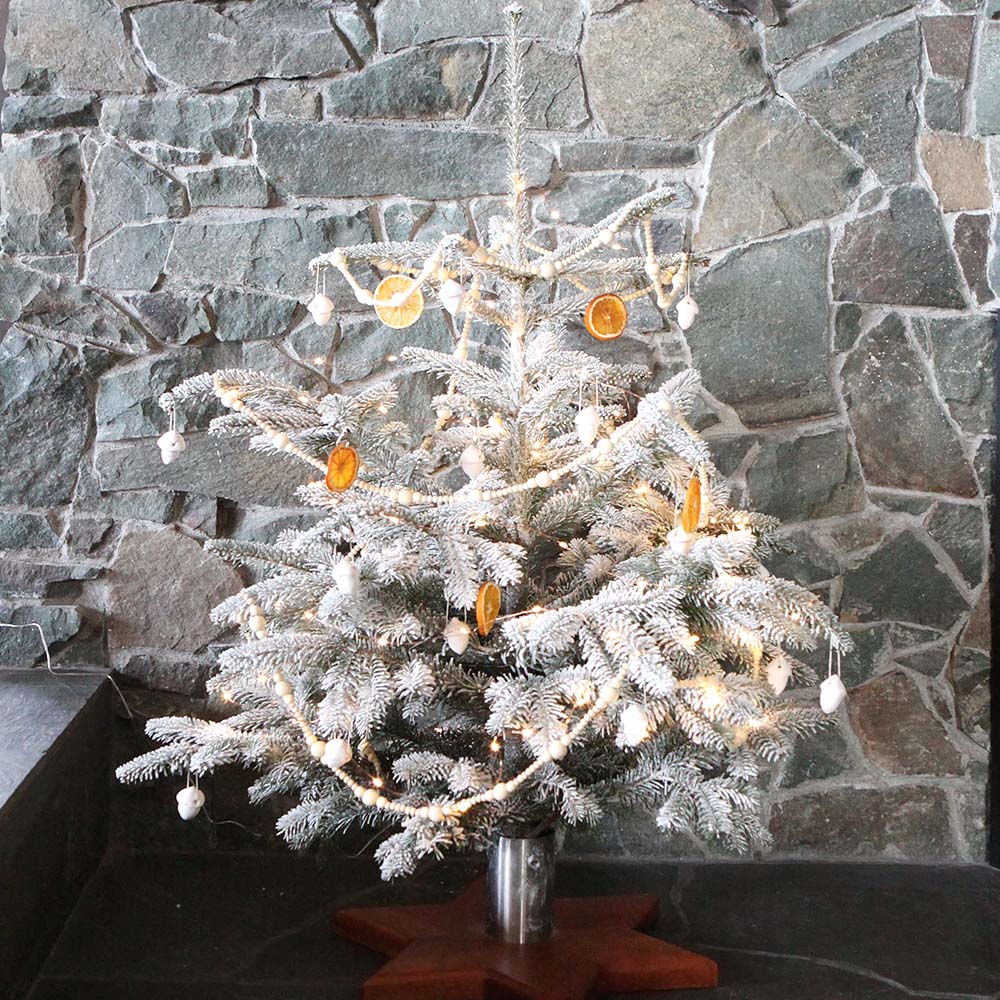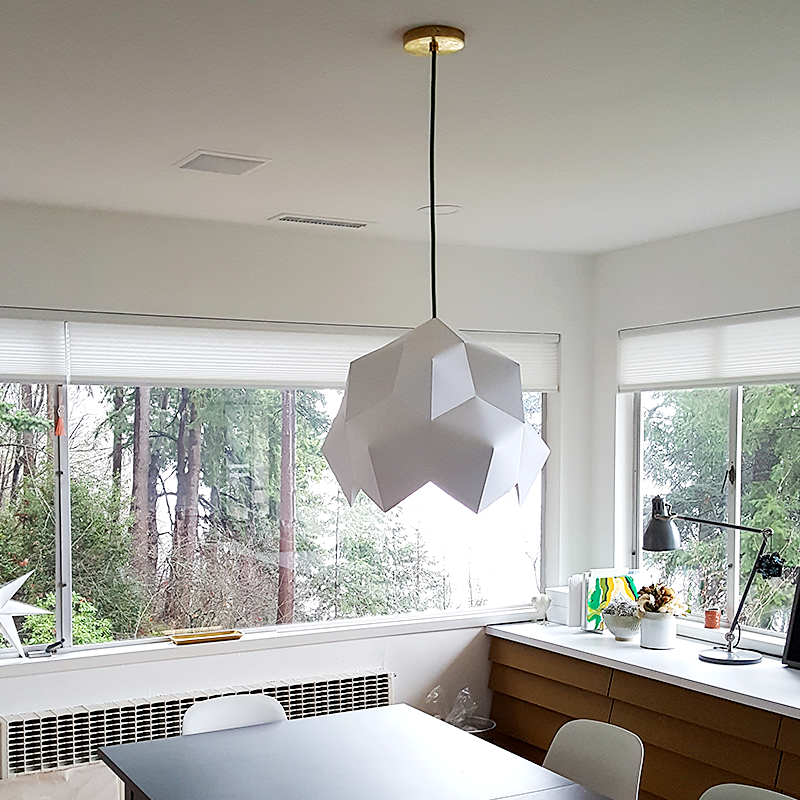 Search
We have been featured here
Full list
here
Search
We have been featured here
Full list
here