Jingle Mingle: leaf and jingle bell ornaments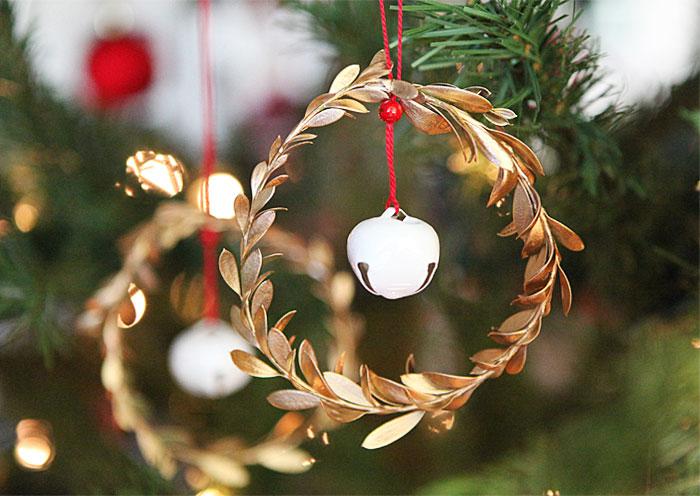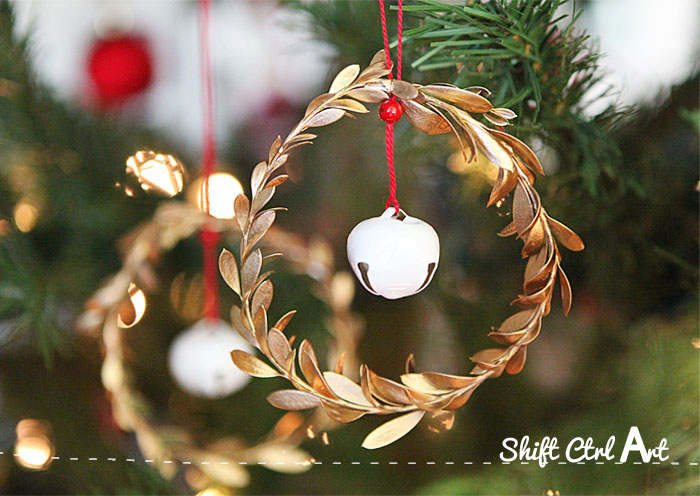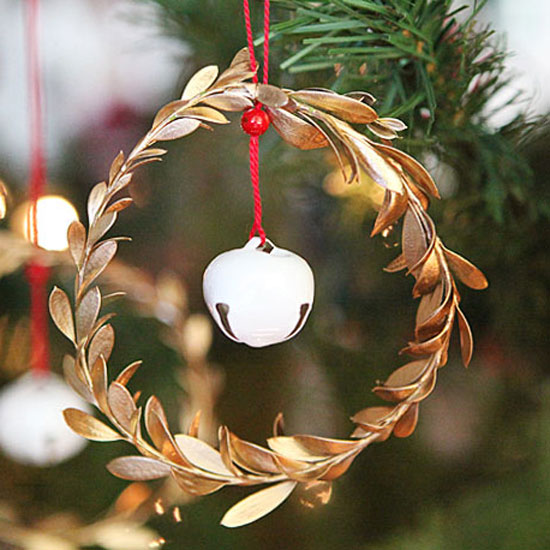 If someone gave me a jingle bell and asked me to come up with an ornament, this is what I would make. I know, because that is the challenge we posed among a group of bloggers.
I will post links to everyone else's creations at the bottom of this post.
Here is how I made mine. I picked a couple of branches from a tree in the common area where I live. Don't tell.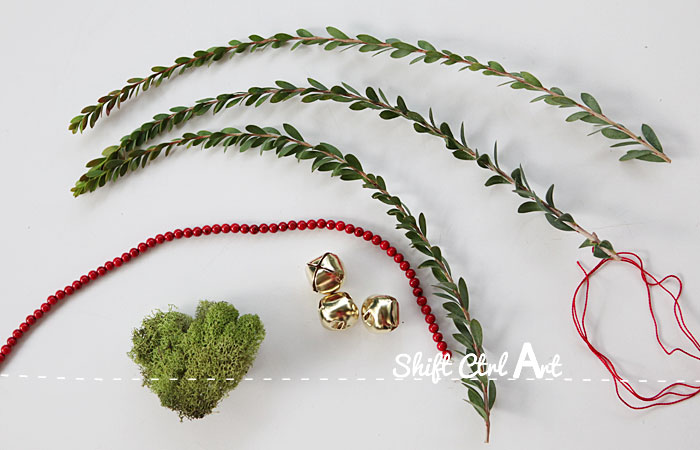 Then, I got out some embroidery floss, some red beads and some jingle bells. Ignore the moss. I ended up not using that.
The tree I got these branches come from look like this. I really want a tree like this in my back yard. I just love those leafy branches.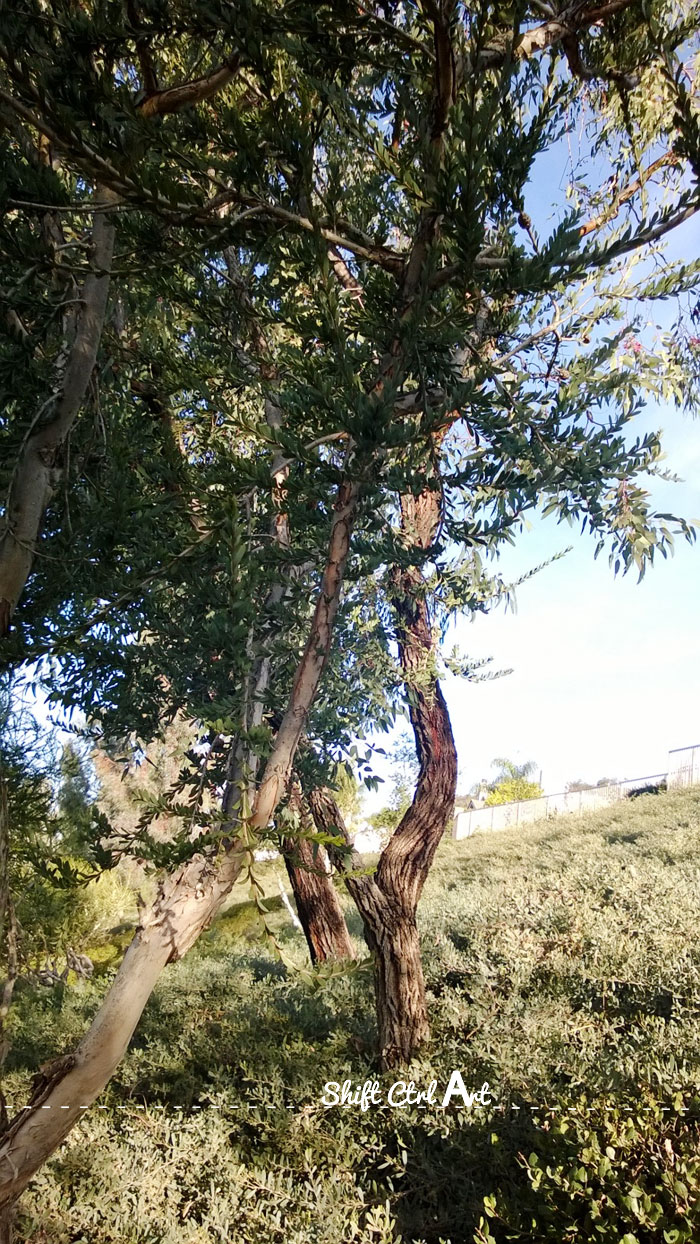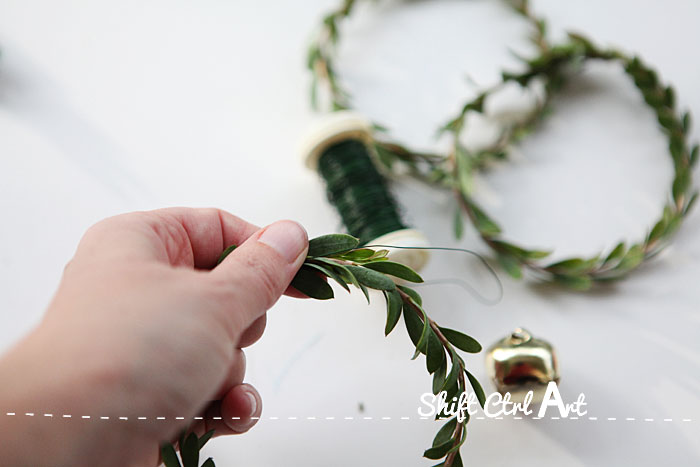 I picked a few and made them into circles by tying them with green florist wire.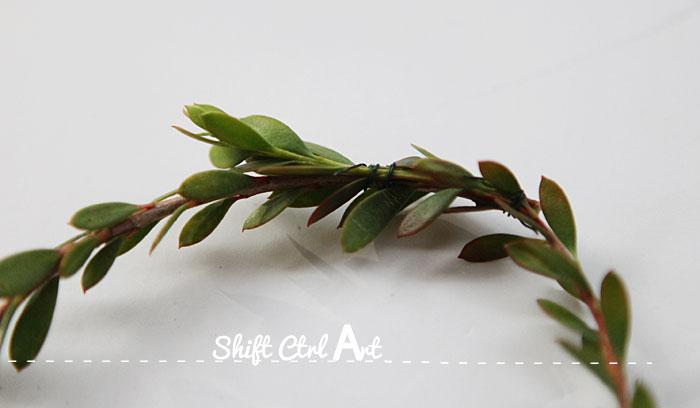 Here is a closeup of how I tied them with wire.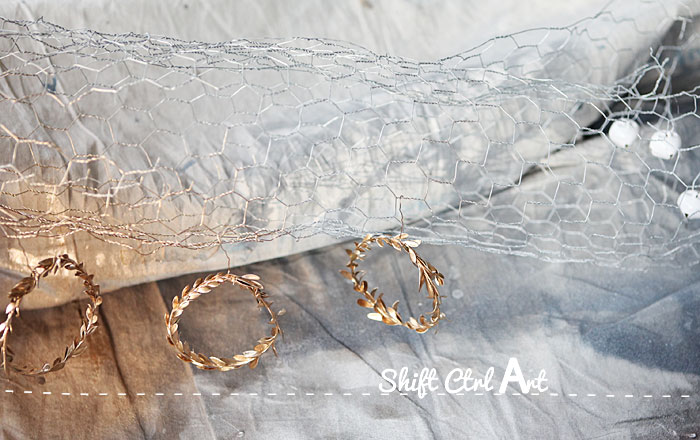 Next I hung them and the jingle bells from some chicken wire on my tarp. I spray painted the circles gold and the jingle bells white.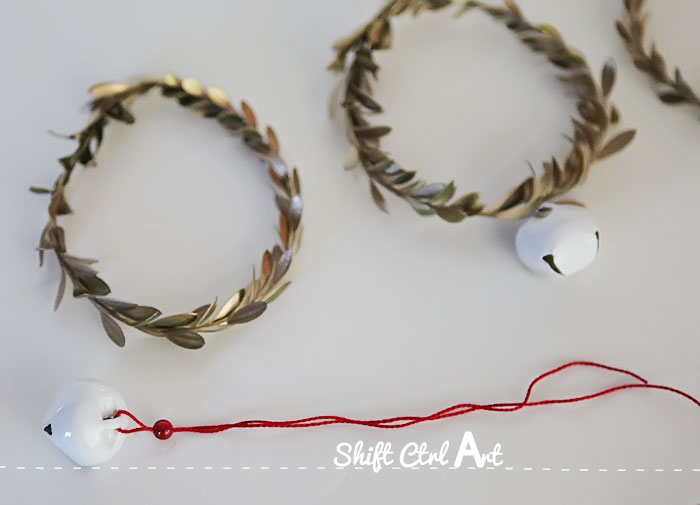 After everything was dry, I threaded some red floss through the jingle bell and strung a red bead onto both ends of the floss.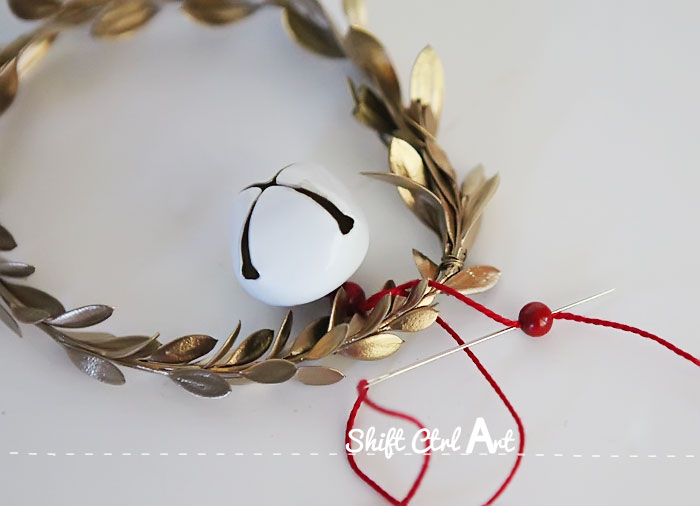 Then I separated the floss and put on on either side of a wreath, then gathered the floss again and added another bead.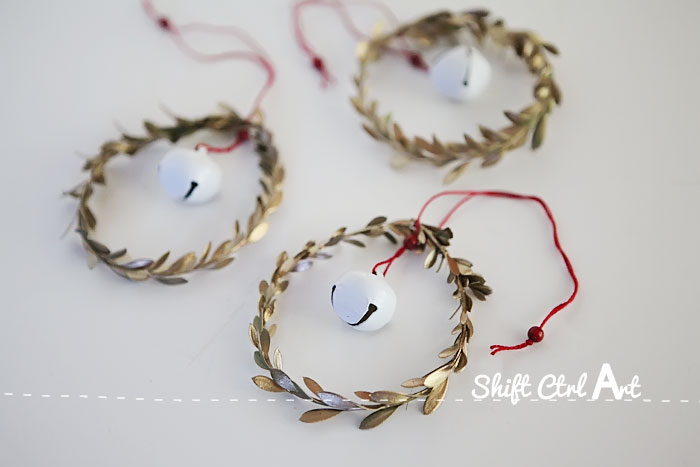 This way I could use the first bead to position the white bell in the center of the wreath and the second bead was used as decoration at the top. I tied a knot.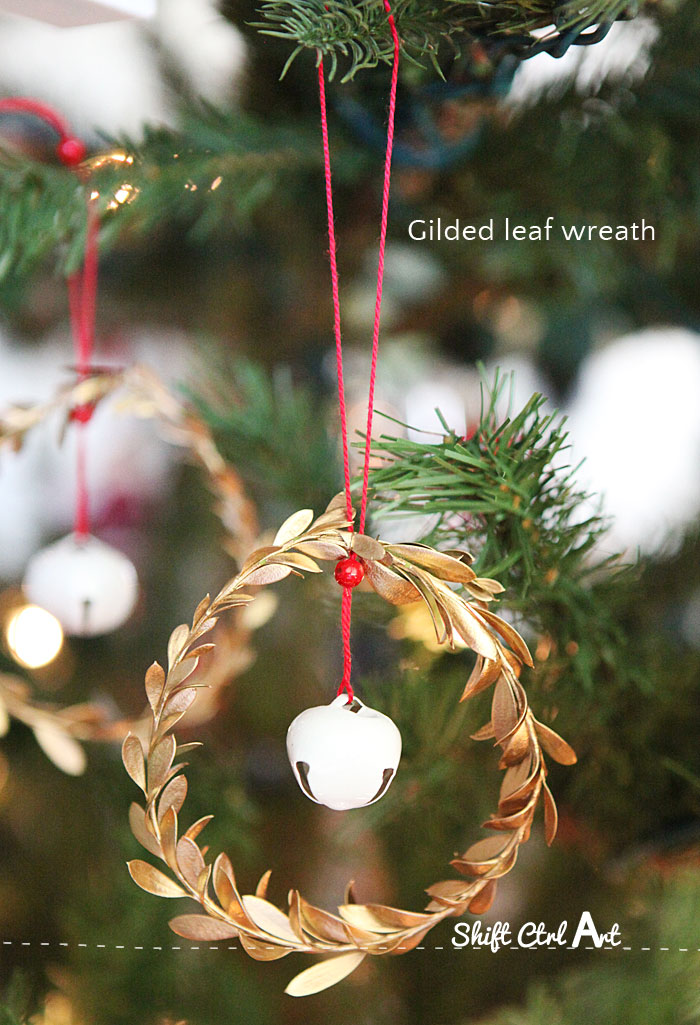 And that's it. A sweet little ornament ready for the tree.
Now I am anxious to see what everyone else made. Here are the links:

Julia from Cuckoo 4 Design
Cassie from Primitive & Proper
Anu from Nalle's House
Gabbi from Retro Ranch Renovation

Bethany from Dwellings by Devore
Kristin from Bliss at Home
Share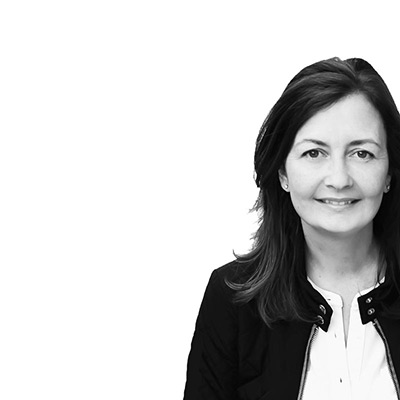 Search
We have been featured here
Full list
here