Christmas home tour 2012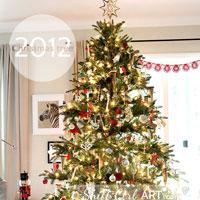 I have a few more
cookies
to bake, presents to wrap, and cooking to prepare for, but our house has been decorated for Christmas and I have done nearly all the
crafts
I wanted to do. So I thought now would be a great time to have a little tour of the decorating I have done including some new images of our outside lights.
I started out just before December where I made an
advent decoration
and an
advent calendar
for B.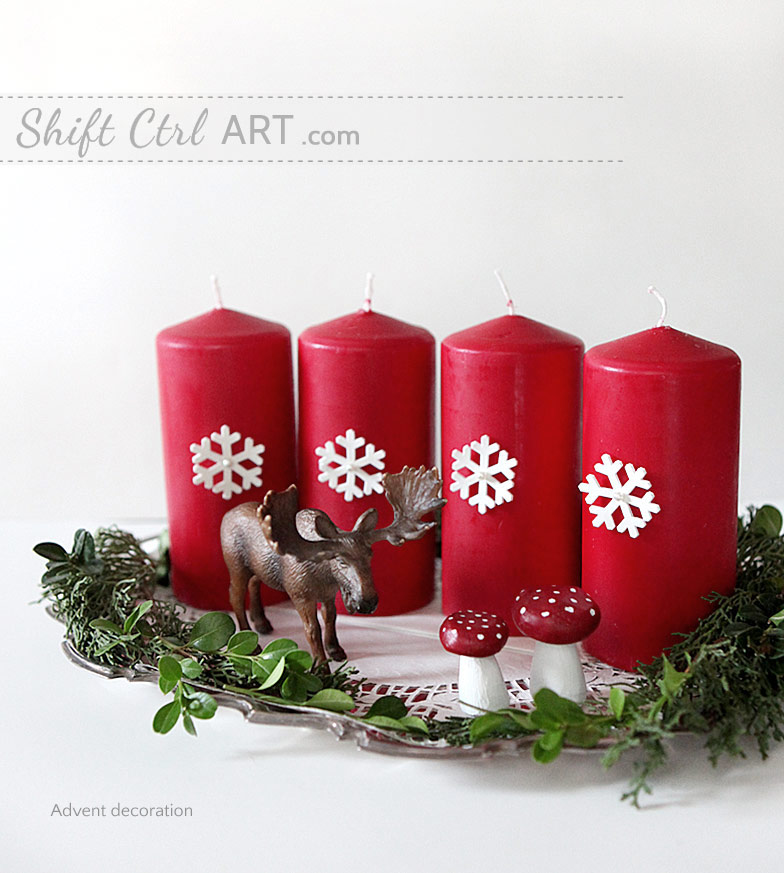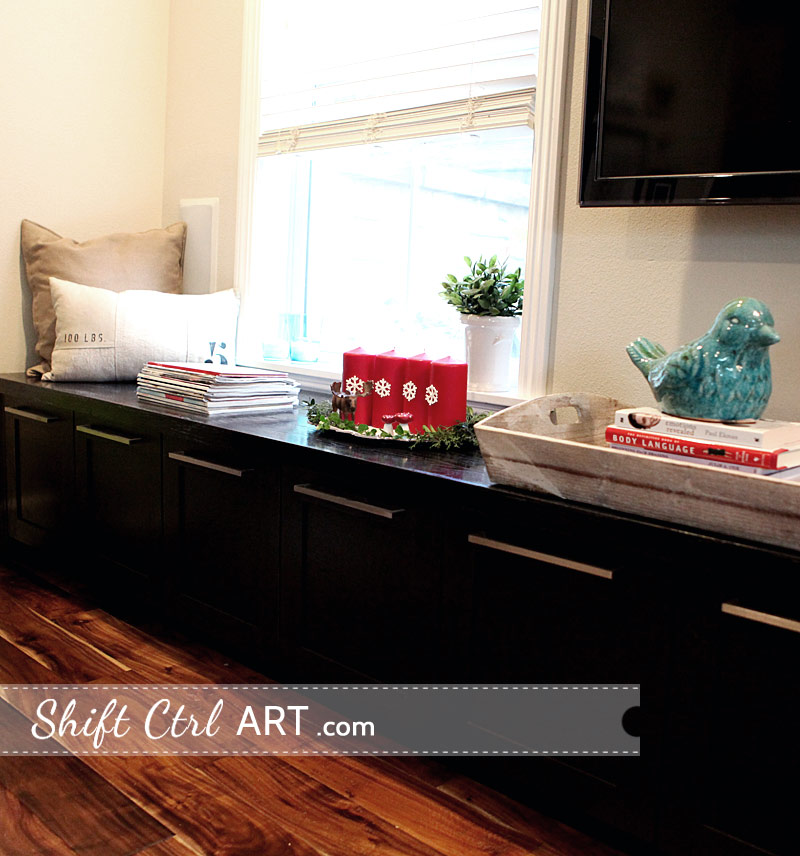 This decoration featured home made
shrinky dink snowflakes and little clay mushrooms.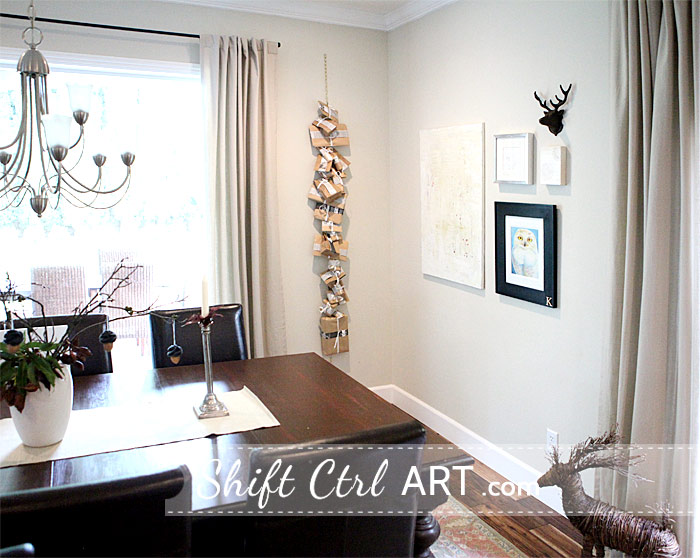 This project featured using newspaper columns for bands around each package and little postage stamp die cuts for the numbers. Read all about that
here
In the beginning of December I showed you my hand made
needle felted ball garland
that I used on our mantle. I also made a quick feather down wreath for the mirror and used a couple of cookie cutters and clay mushrooms to finish off the mantle.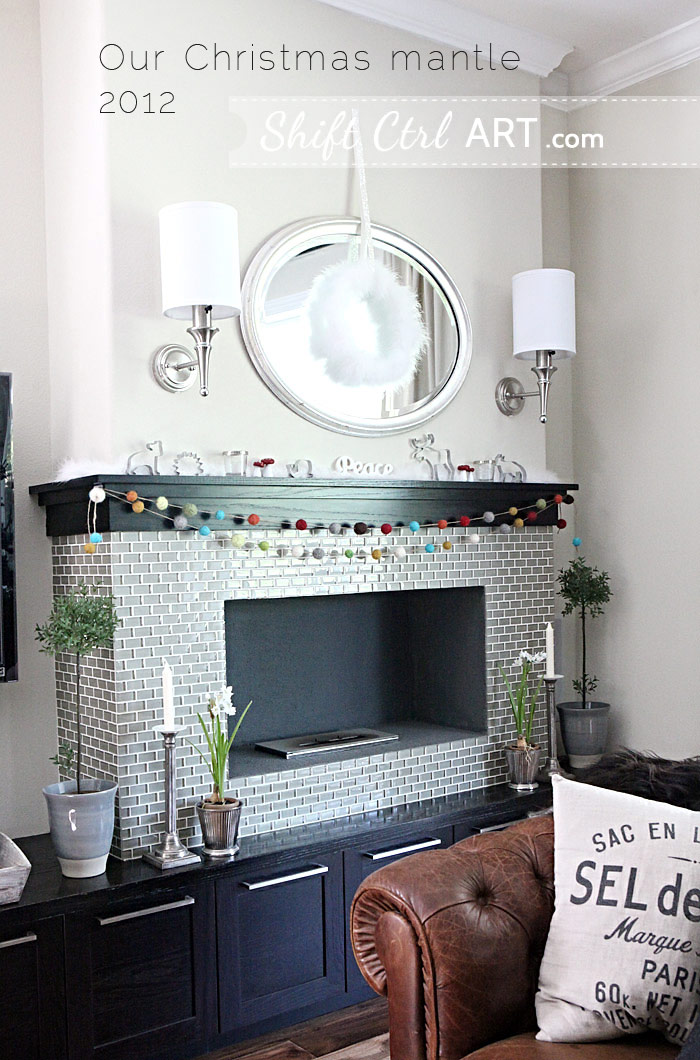 Next up, I sewed a
burlap pleated tree skirt
for the tree for less than $15, but before getting to the tree itself, I set my
Christmas table
.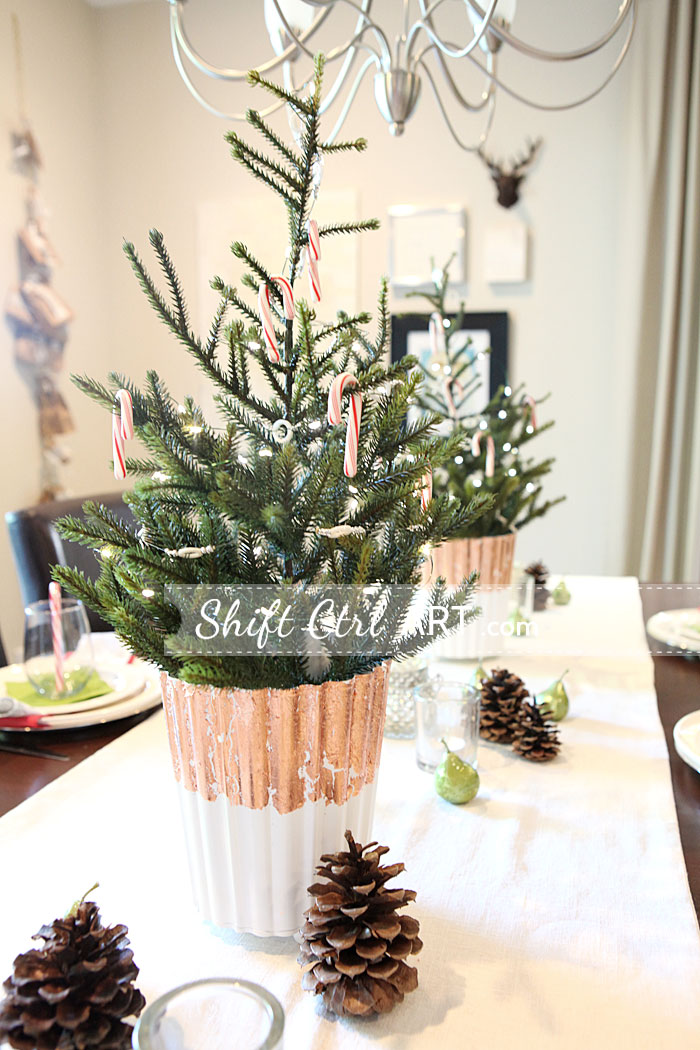 Here I sewed
a pom pom table runner, did a crackle finish on a couple of IKEA pots and made a beaded garland for the two table trees.
Next I turned my attention to our console table in the living room.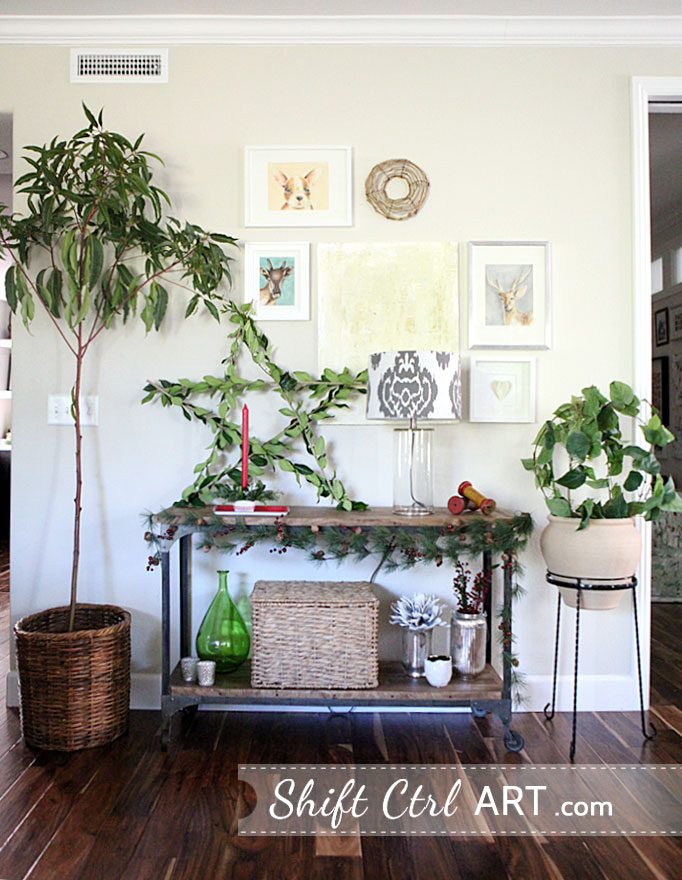 For this project I made a
5 stick star
and earlier I had made
a clay candle decoration
with a paper plate, some washi tape and a bit of greenery from my back yard.
Then I finally got to our tree. I made
walnut pistachio ornaments
for our tree and decorated it with all our decorations from Christmases past. I have collected all our hand made Christmas ornaments with instructions
here
.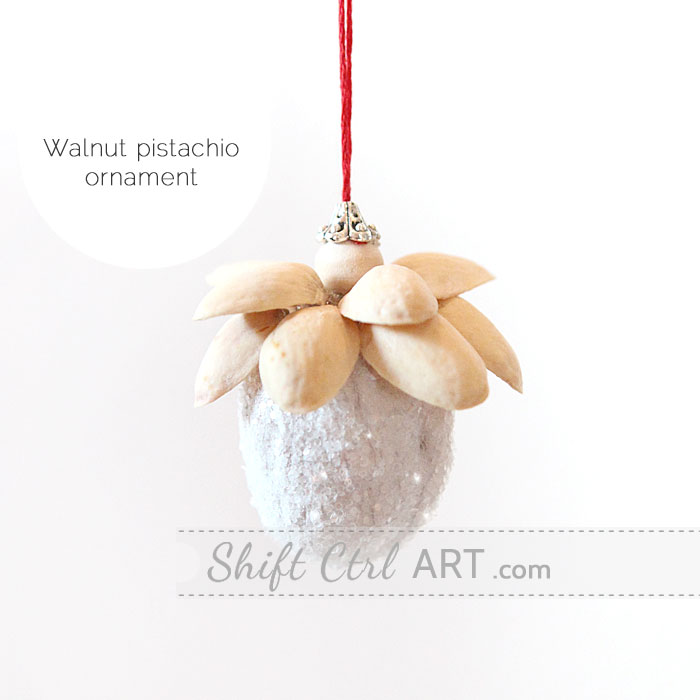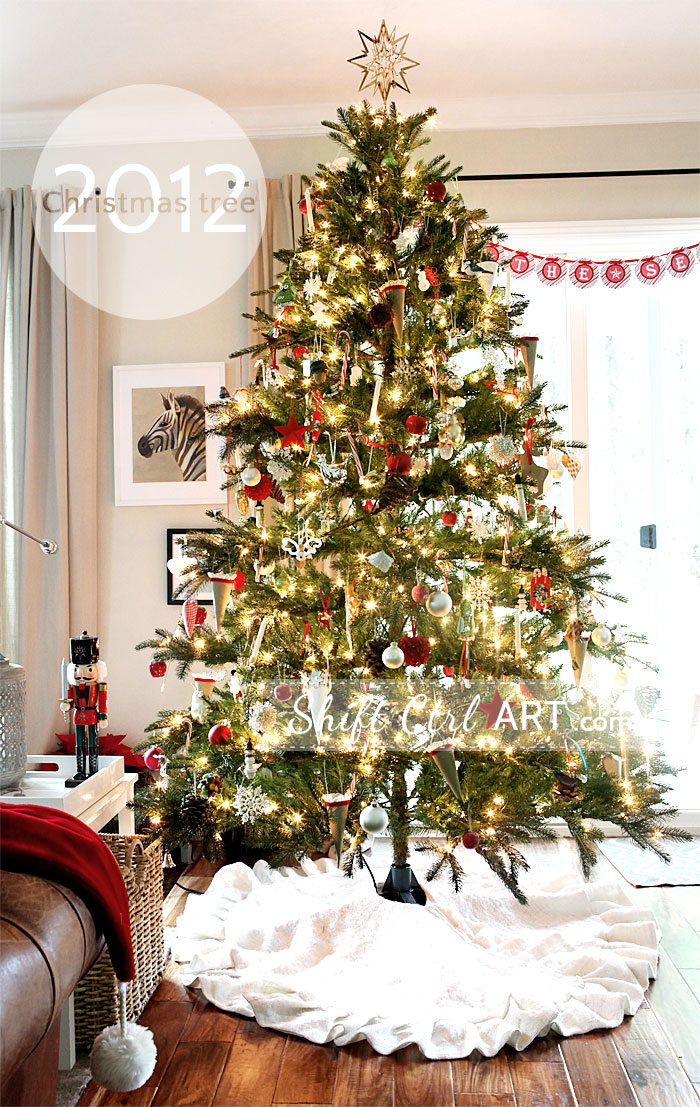 I also did a
highlight
of some of my most favorite ornaments on our tree.
Then I threw a small
gingerbread house making party
Here are the two houses that B and I made.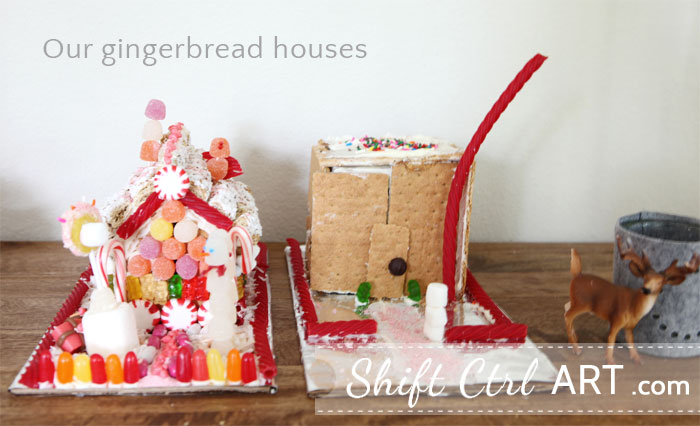 Before I show you the outside lights, I want to show you a sneak peek of our new staircase. I buried it in the post about the
Christmas stockings I sewed in 2009.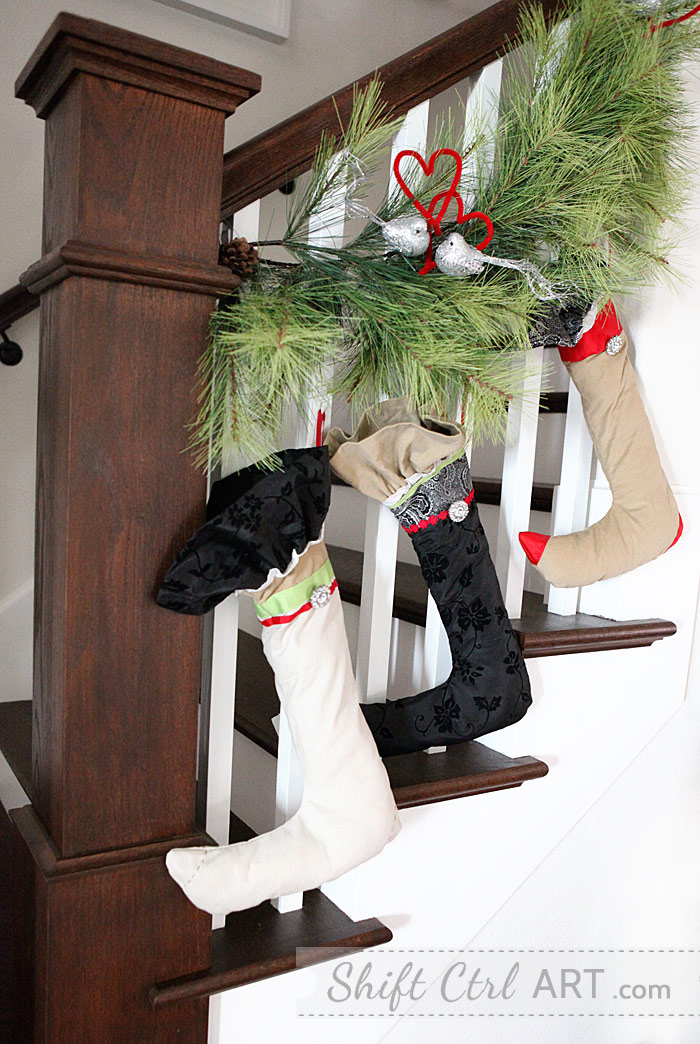 You see I have been blogging for a while, just not with the same frequency as I am doing now. And I had never joined a link party until this past October when
I joined my first link party
or had a
facebook page
or
Pinterest
account or
Twittered
. As I do now.
And I must say that with all of that it has been so much more enjoyable to blog now that I can see that I have thousands of visits each month on my stats. Thanks so much for stopping by! I really appreciate it.
Also a shout out to all my commenters. I REALLY appreciate you. I so enjoy seeing messages from you in my comment section. You rock! Thank you!
I have perma-linked back to some of the regulars with blogs - blogs that I really enjoy reading - in my right hand side bar.
But back to the tour!
And finally here is what the outside of our house looks like all decked out with lights.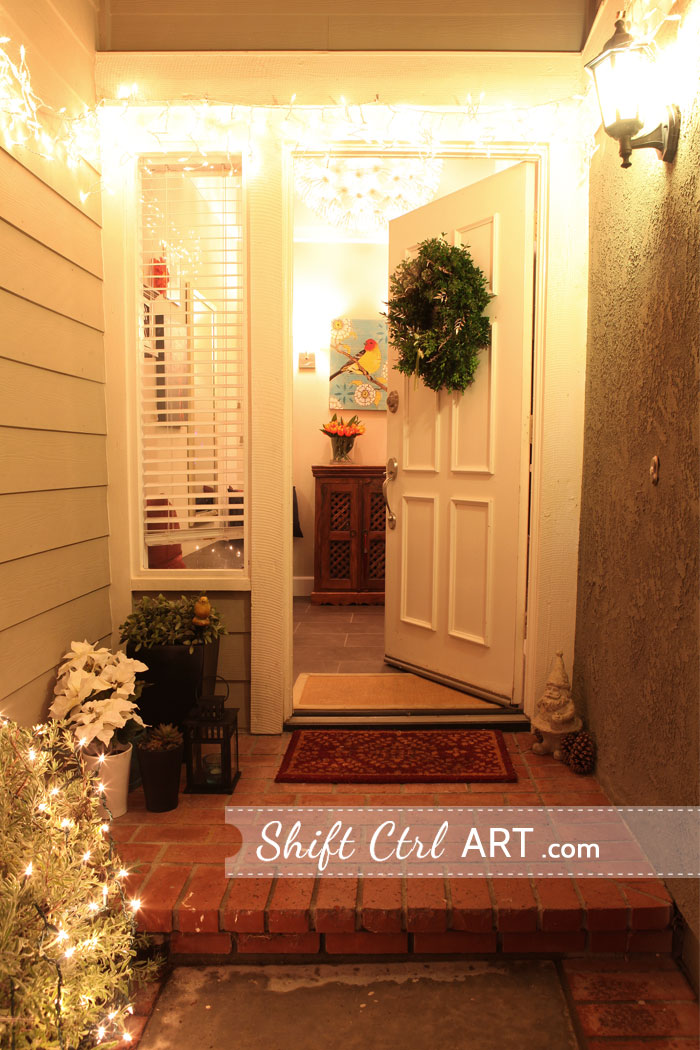 Our front door.
The settings for this image is ISO 400, F11, Shutter 3.2 sec. Taken at night time with self release and on a tripod.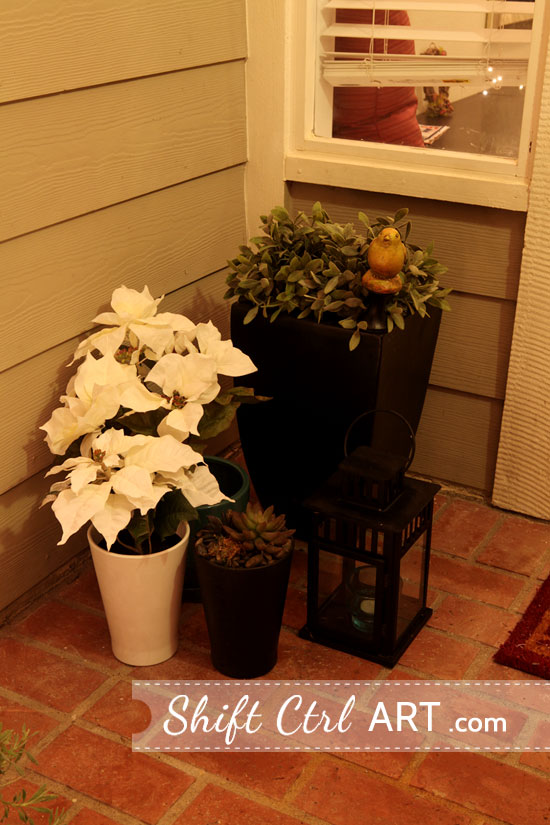 Front door vignette. I will have a post about some of this (that is not Christmas related

in the new year)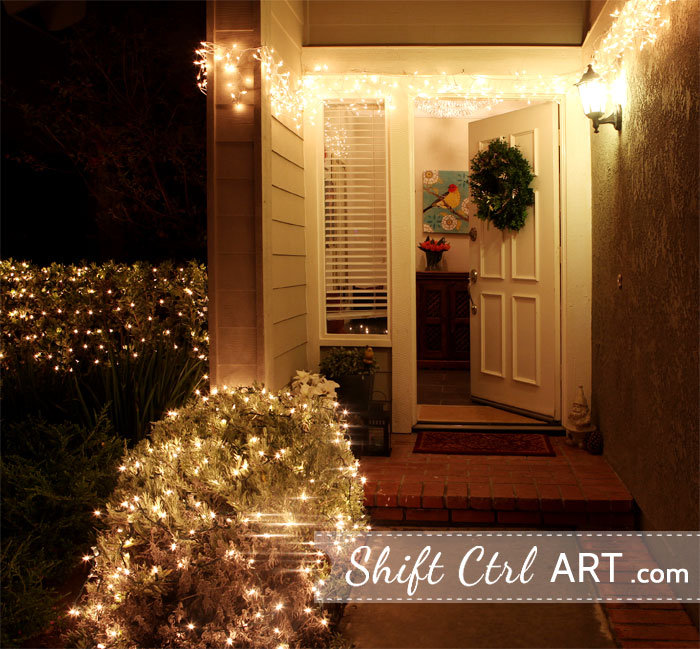 The bird picture is from Pier1. At art class I am working on a big honking moose to go there instead. More on that in the new year also.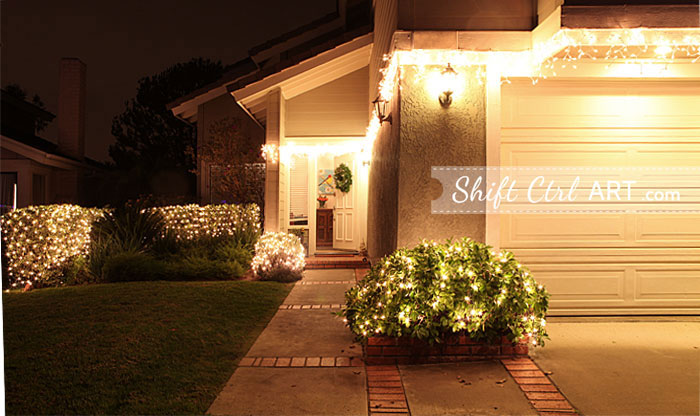 Our home, December 2012. Merry Christmas.
I would love to see what you did for Christmas. Don't be shy to link up with your name in the comments where it says Web Site URL. I will swing by.
Tomorrow I will be back with my advent calendar reveal. Curious about what was inside all those packages? Find out tomorrow.
Share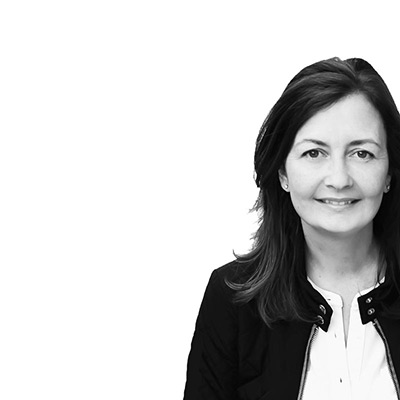 Search
We have been featured here
Full list
here