Zebra - acrylic paint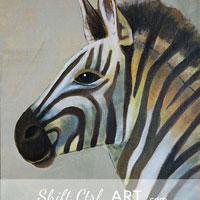 At the new art class I am taking, I had my first lesson in acrylic painting. I took some pictures of the painting as I went along.
First, here is the picture that I used to paint from.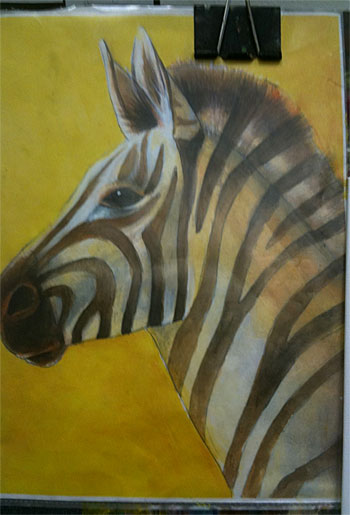 I started out by sketching the outlines of the zebra.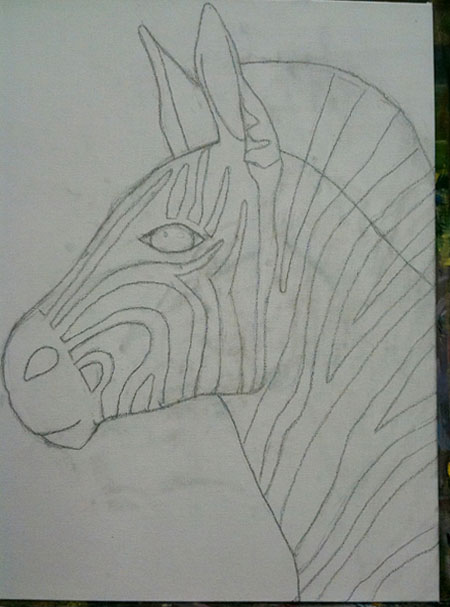 As you can see I made lots of mistakes and erased before moving on to the next step. Luckily you can not see the eraser marks after it is painted over.
I painted over the entire painting with a mid-hue yellow and then painted the background gray. I chose to change the background color to gray instead of yellow.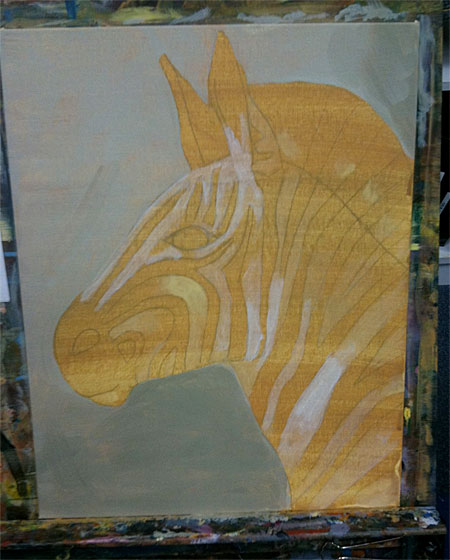 Then I started adding in the highlights and the brown stripes.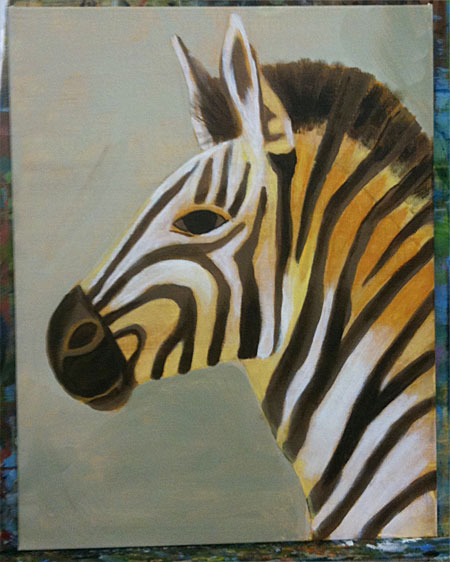 After that I added some more layers of different browns and grays for shadowing and here is my finished zebra.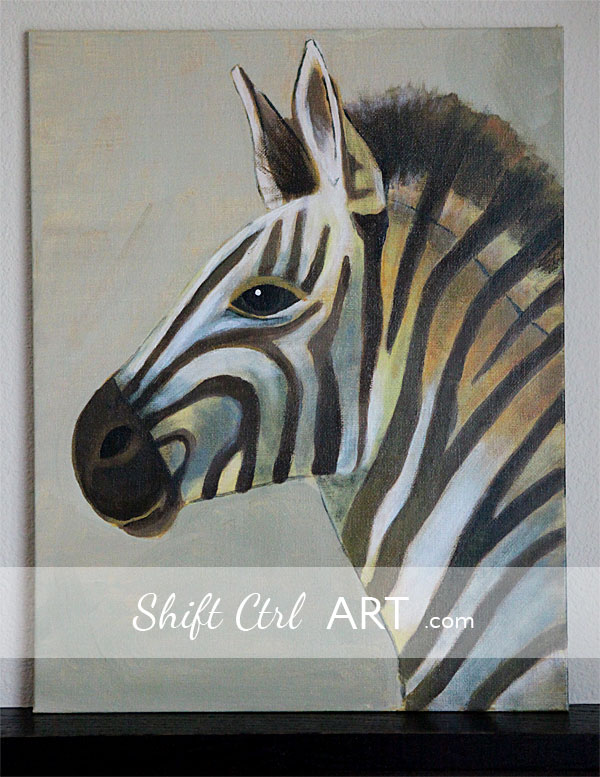 Share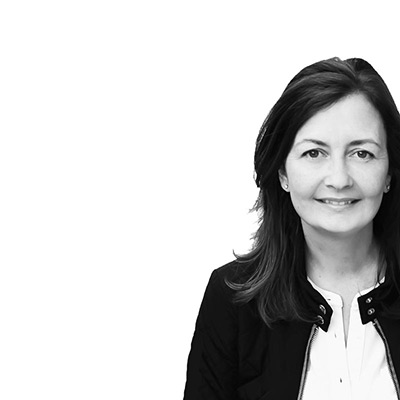 About Katja Kromann
I am a Danish American decorating life in Seattle. I love all things design and DIY.
I can't think of anything more fun than coming up with project, making it, photographing it and sharing it with you on my websites.
I am a
Graphic Artist
and home maker by day.
AHomeForDesign.com
AHomeForFood.com
AHomeForCrafts.com
Categories
Instagram
Search
We have been featured here
Full list
here
Search
We have been featured here
Full list
here