Create art from kids drawings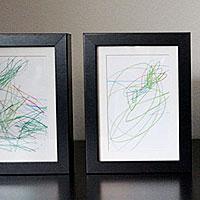 I think you can not pay a greater compliment to your child's artwork than to frame it and hang it up. It is like saying:"Fantastic drawing!" but with actions rather than words.
I would also much rather have personal art on my walls than something from a store.
I keep drawings from my son in boxes and try to write the date or at least the year on the back in pencil. I think that is going to be fun for him later.
Here are a couple of drawings I framed this week and as you can see any age is great for artwork. Pick the ones that speak to you. These spoke to me:
Age 3 - I call it his (mostly) green period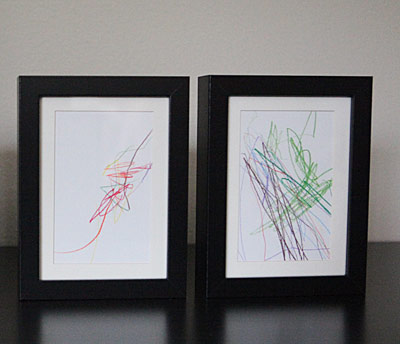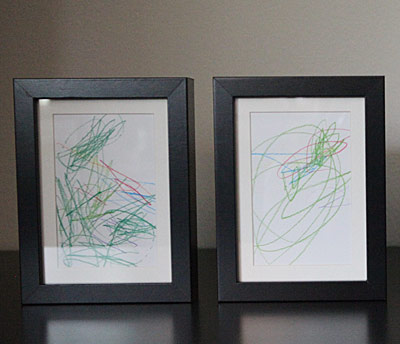 Age 5 - Self portrait - big heart and all. All 10 fingers and toes as well.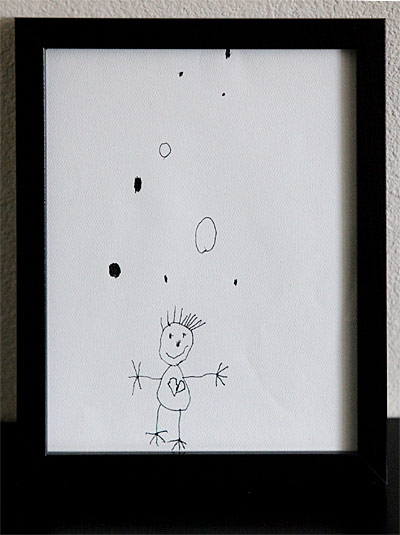 Age 9 - Sonic unleashed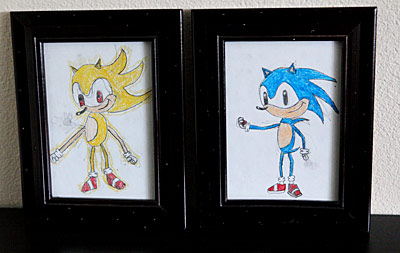 Share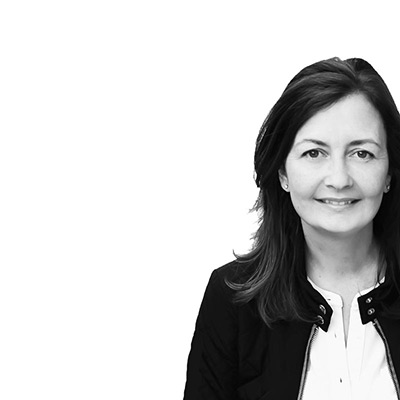 About Katja Kromann
I am a Danish American decorating life in Seattle. I love all things design and DIY.
I can't think of anything more fun than coming up with project, making it, photographing it and sharing it with you on my websites.
I am a
Graphic Artist
and home maker by day.
AHomeForDesign.com
AHomeForFood.com
AHomeForCrafts.com
Categories
Create art from kids drawings is posted in the category
Decor
Instagram
Search
We have been featured here
Full list
here
Search
We have been featured here
Full list
here